Wanessa from Wanessa Carolina Creations used a $2.50 tote bag from Target to create this adorable St. Patrick's Day tote.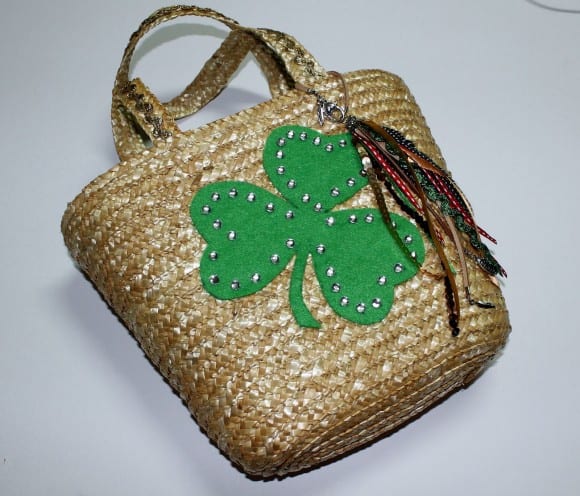 She used these materials…
Green felt sheet
Shamrock template available here
Tote bag
Hot glue
Scissors
Pen
Lighter
Pins
Small gems (crystal color)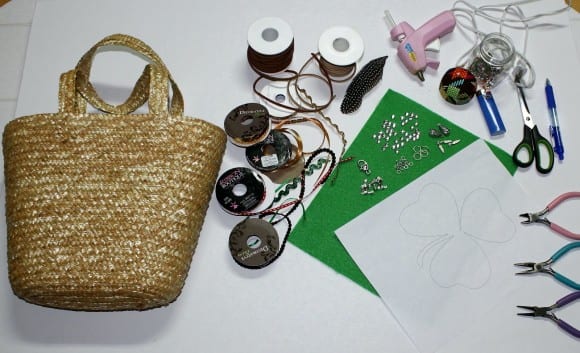 And check out the cuteness she created…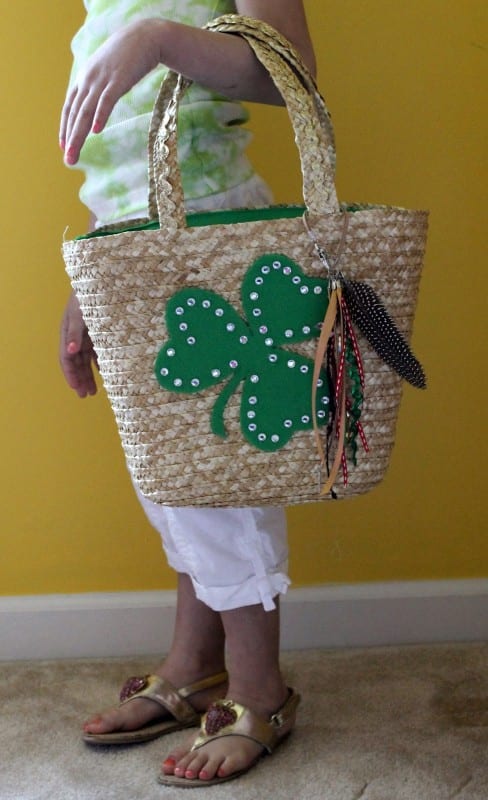 To see the whole tutorial head to Wanessa Carolina Creations. What sweetness, Carolina. I understand why your daughter loves it!