According to Alison they were super easy to make and such a hit! If you are looking for something a little different than a diaper cake, give these a try!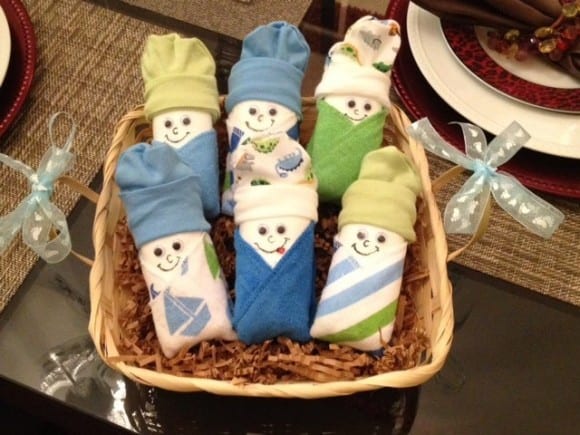 SUPPLIES: 
Diapers – I used size one
Baby washcloths – I used Gerber
Baby socks – I used Gerber
Wiggle eyes
Sharpie
Glue
Pins
Presentation supplies as desired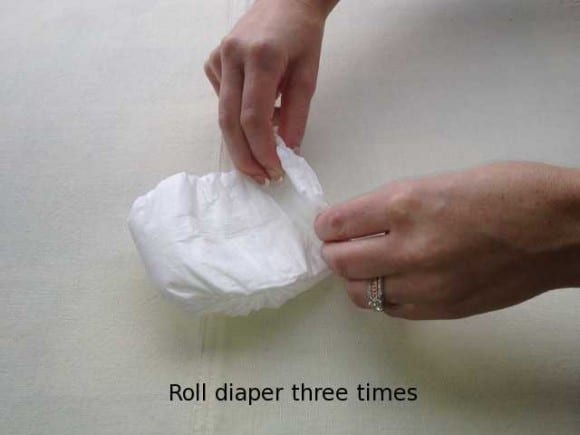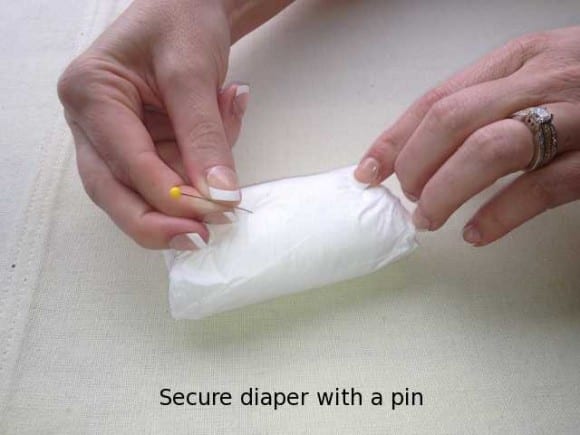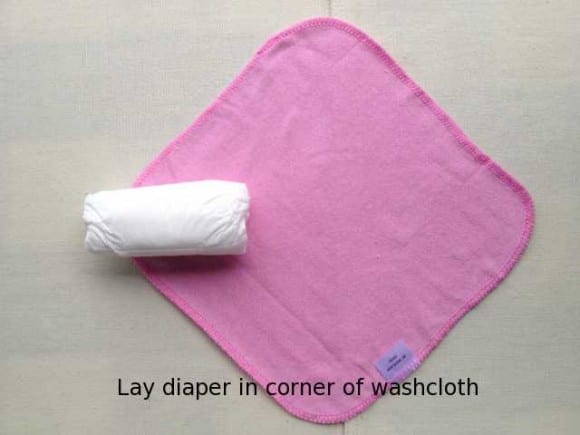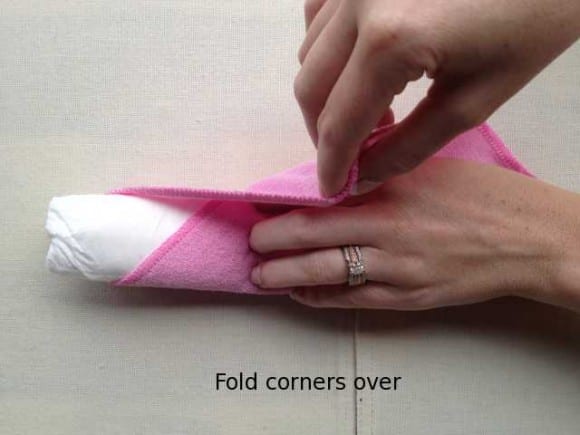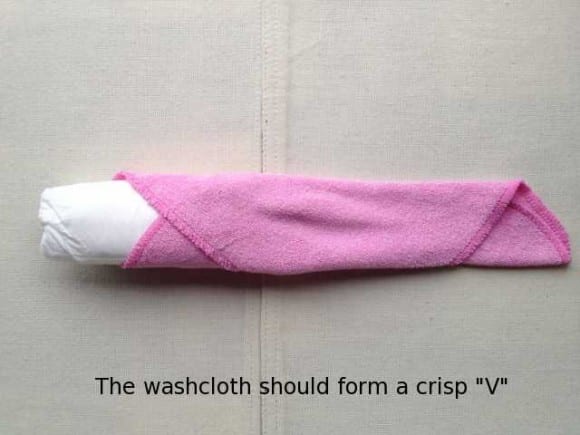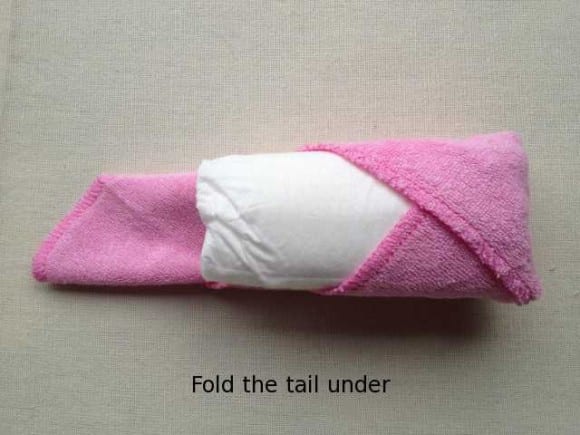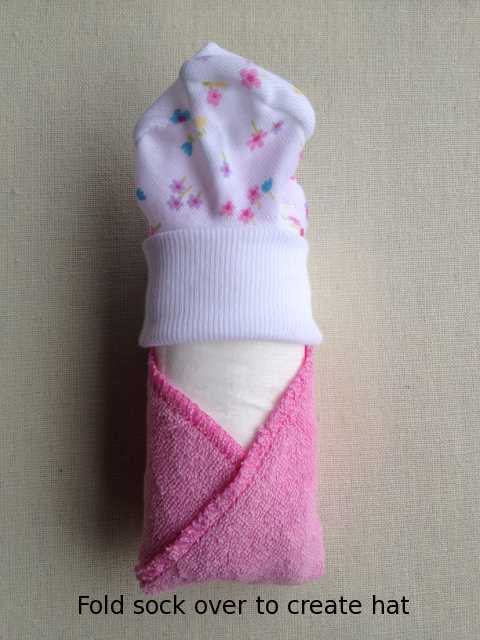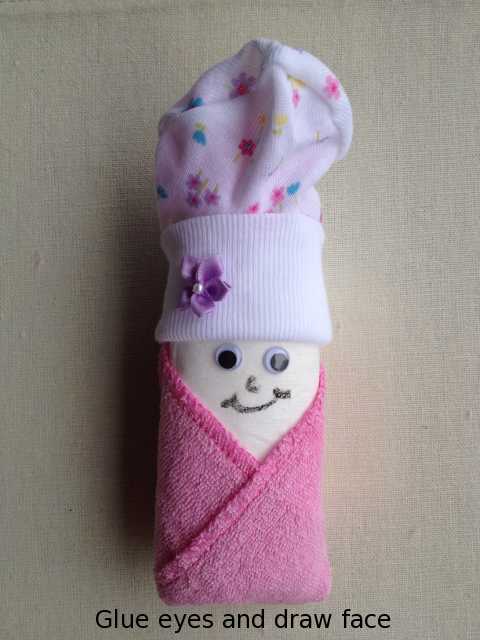 And here they are… How sweet!!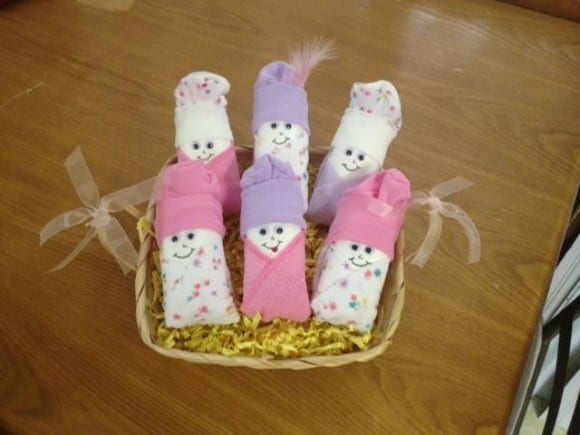 To learn more about Alison, please visit her at Sparking Events or on Facebook.