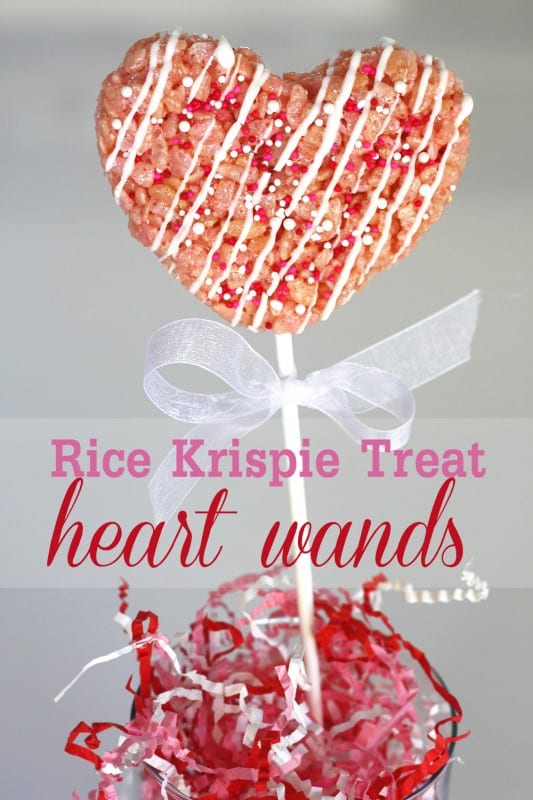 I wanted to create something my daughter would love for Valentine's Day, and boy, did these Rice Krispie Treat heart wands knock it out of the park! Plus, because they're so easy, she could help me with them.
SUPPLIES:
DIRECTIONS:
Using wax paper, spread warm Rice Krispie Treat onto a greased cookie sheet until it's about 3/4 inch – 1 inch thick.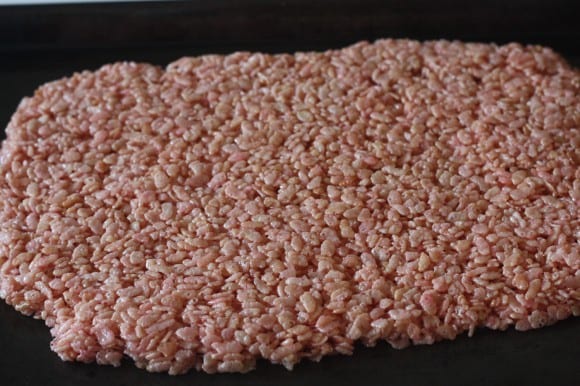 While "dough" is warm, using a 3 inch heart cookie cutter, cut out heart shapes. (I wish I had a metal heart shaped cookie cutter like this because my plastic one was not deep enough and I had to press hard to get my hearts out.)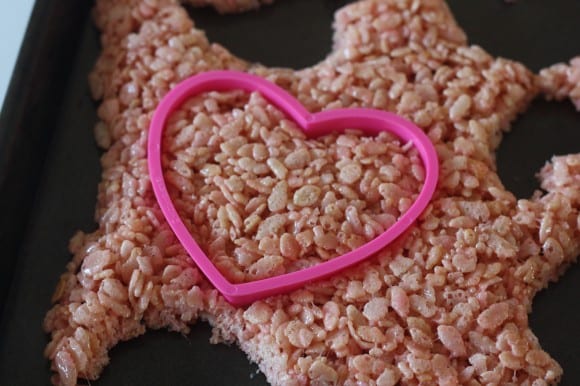 Once you've cut out your initial hearts, if your Rice Krispie Treat "dough" is still warm, you can reshape it and cut out more. I was able to cut out 9 hearts.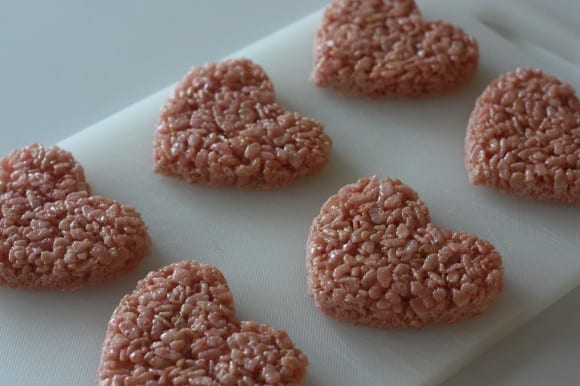 In microwave, melt white chocolate chips. I melt them on medium high, stirring them every 30 seconds.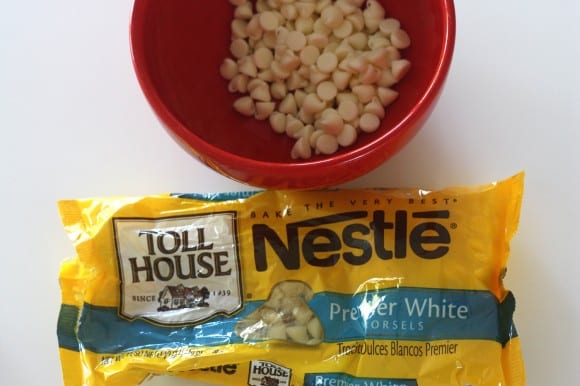 Pour melted white chocolate into a zip lock bag. I try to pour the white chocolate into one side of the bag, then snip a tiny corner off of the other side of the bag.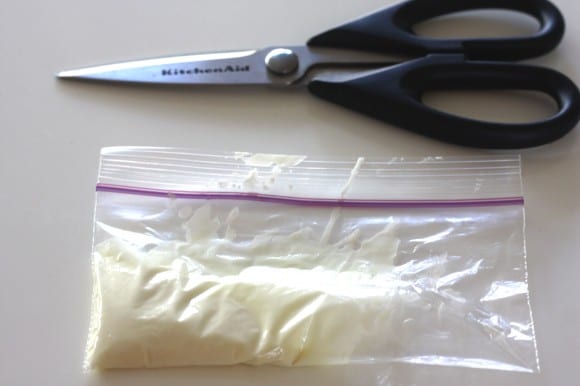 Using quick strokes make lines across your heart with the white chocolate.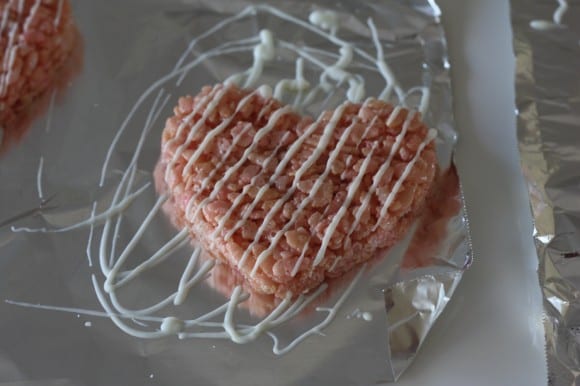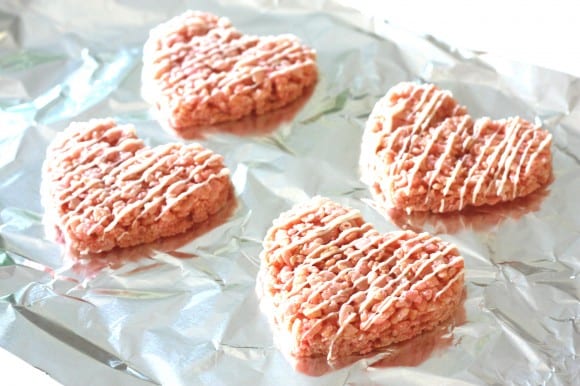 Once the white chocolate has dried, sprinkle decorations on the Rice Krispie Treats. I press the sprinkles down to make sure they stick, then gently shake them to get off any loose sprinkles.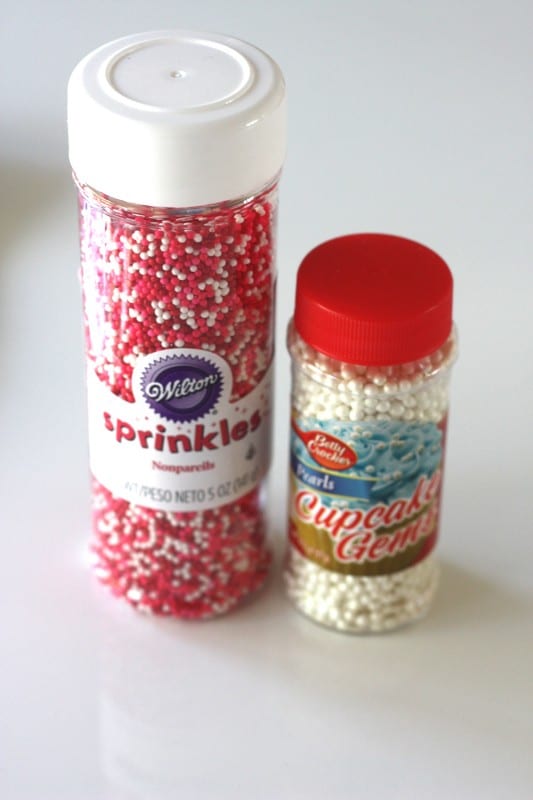 Carefully insert a 12 inch lollipop stick into the bottom of the hearts. Then tie with ribbon to display.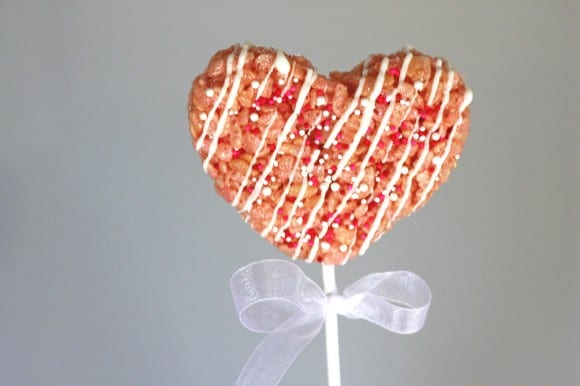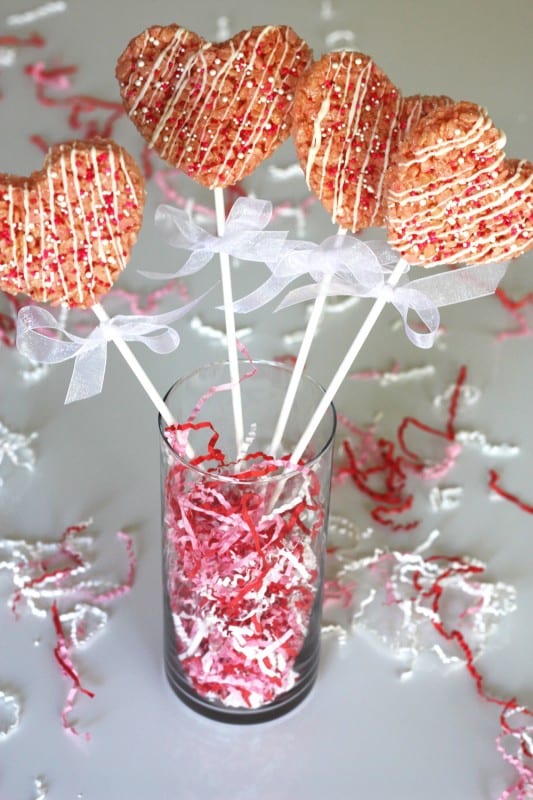 If you make some, please send photos to jillian(at)catchmyparty(dot)com. I'd love to see how yours turned out!
Also for more inspiration, check out the wonderful Valentine's Day parties on our site, plus our Valentine's Day free printables.