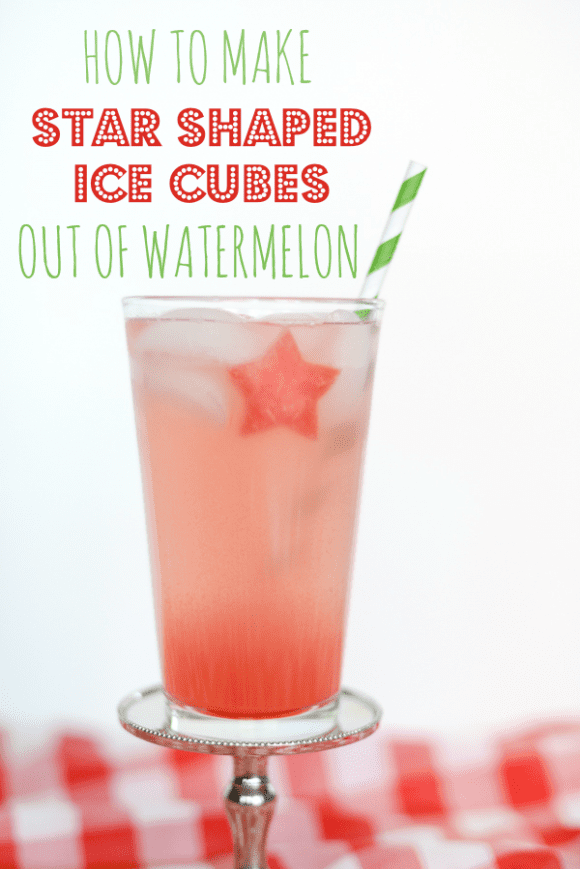 Nicole from Tikkido is back with a simple way to freshen up your summertime beverages!
This project is ideal for those long summer days stretching ahead of us. Watermelon — that delicious, classic summer fruit — has so much water content that it makes fabulous ice cubes when frozen. It's absolutely perfect for punch that you don't want to water down, sangria, or any drink where you want a little bit of colorful fun.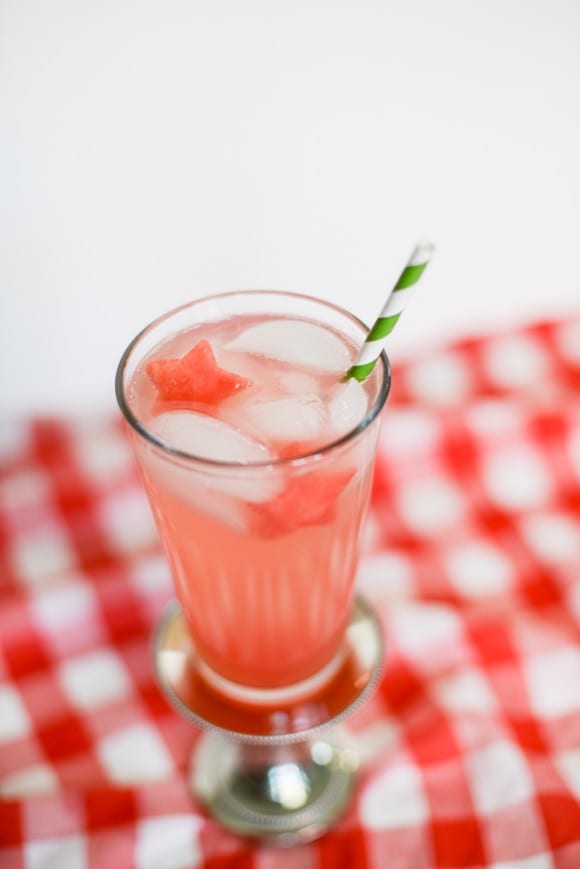 Start by slicing a ripe watermelon in thin slices–about a half an inch thick. Shapes like stars look better with thinner, rather than thicker slices.
Use a small cookie cutter to cut star shapes out of the watermelon.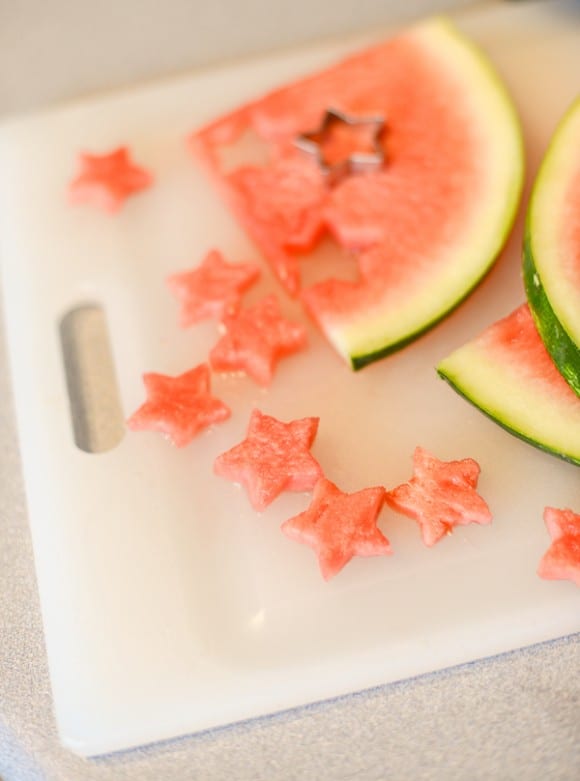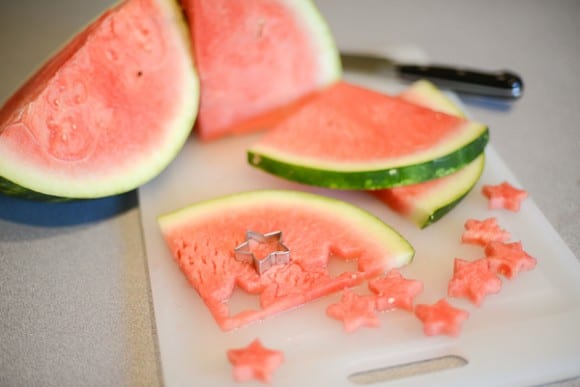 Place watermelon stars on a baking tray lined with Silpat. The silpat isn't strictly necessary, but it does make the watermelon star ice cubes much easier to peel off after they're frozen.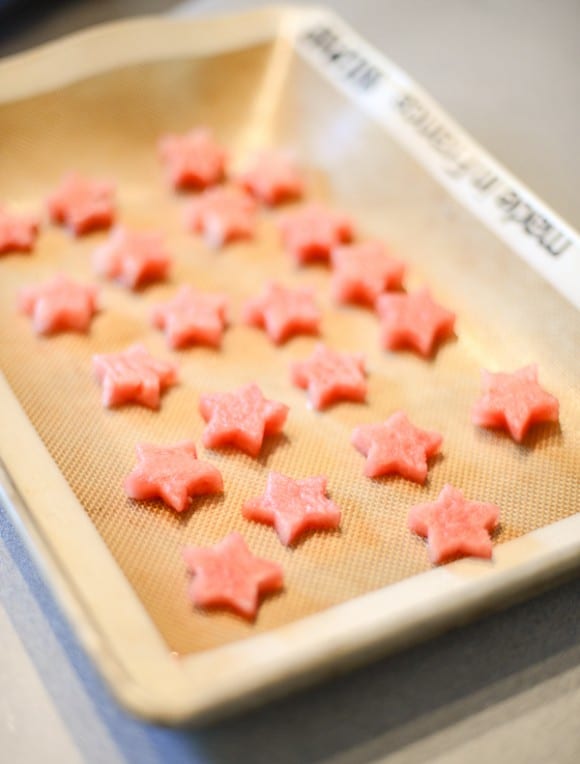 Once the watermelon stars are completely frozen, they can be peeled from the tray and stored in a ziplock bag. This can be done several weeks in advance of your event.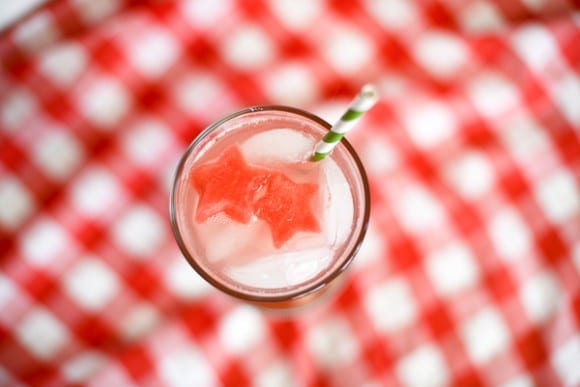 Cubes work just as well as fancy shapes, of course, but between Memorial day and the 4th of July, we find lots of reasons to use this juicy red star ice cubes!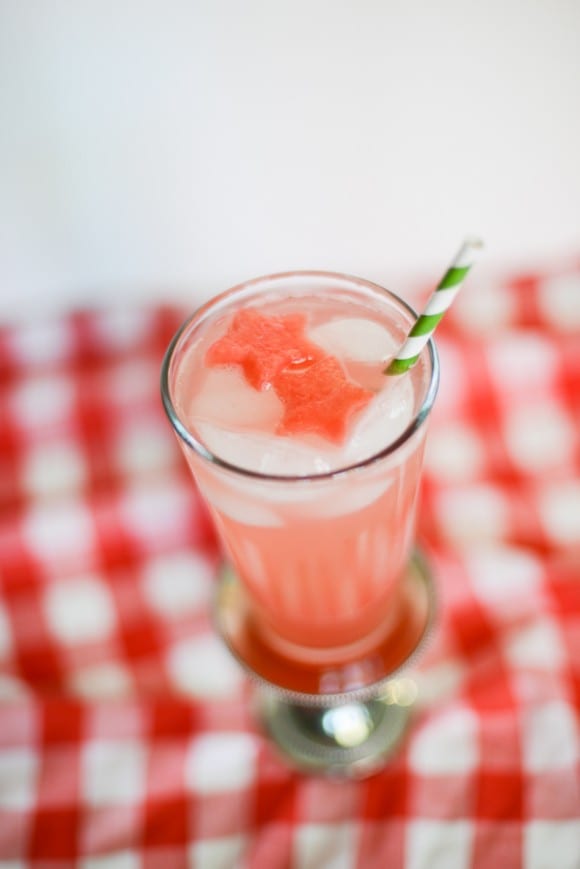 Thanks, Nicole, what a terrific idea!!
To learn more about Nicole (who enjoys decorating cakes but not eating them, Irish dancing, public radio, Old English language and archaeology, and geekery of all sorts), visit her at Tikkido and on Facebook.