I found these monogrammed mugs on Design Mom and had to share. If you are looking for a cheap and easy favor idea, head to goodwill, find some mismatched mugs, and start monogramming or designing.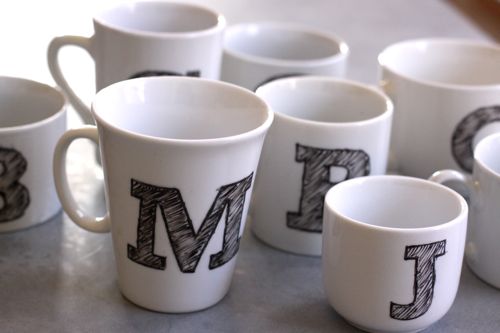 All you need to make these are: a pair of scissors, a pen, tape, graphite transfer paper, a Black Pebeo Porcelaine Pen in Fine Point available at Amazon or Michael's, and a print out of your guests' initials (or any other design you want to copy).
With the Porcelaine pen, you can bake the cups in the oven for about 35 minutes and it'll make them dishwasher safe.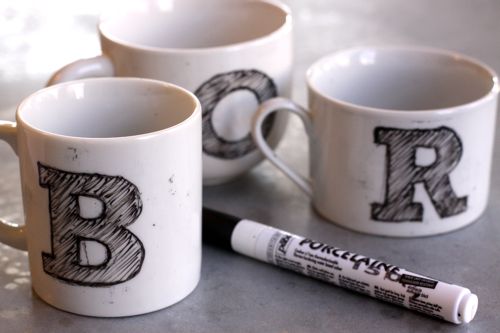 What I love about these is the possibilities are endless! Fill them with your favorite candy or homemade cookies and see how happy your guests will be to take them home.
To see the whole tutorial, head to Design Mom.