I just discovered that you can tint mason jars and make them look like this, and all it takes is a little Modge Podge and food coloring. I found this easy tutorial put together by Heidi of My Beautiful Mess.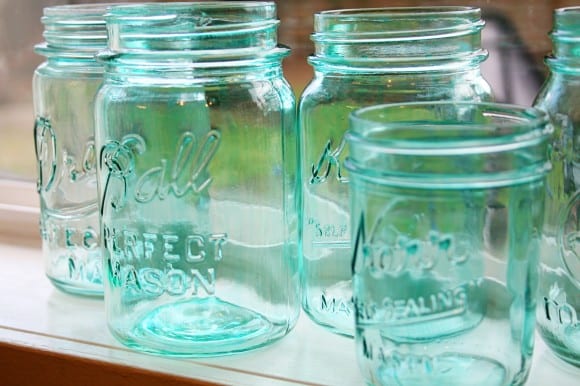 What I like about this tutorial is that Heidi paints the jars on the outside instead of the inside like most tutorials I've seen. This way, if you want to use them as floating candle votives or as flower vases you can. Personally, I think I'm going to use them to store odds and ends.
Just remember, you can't have people drink out of them or they will get a mouthful of Modge Podge. 🙂
The process is simple and looks something like this…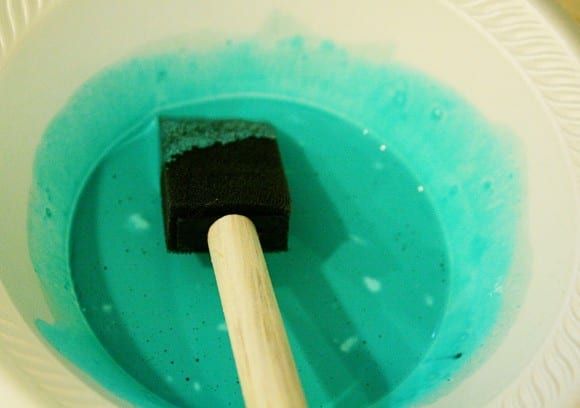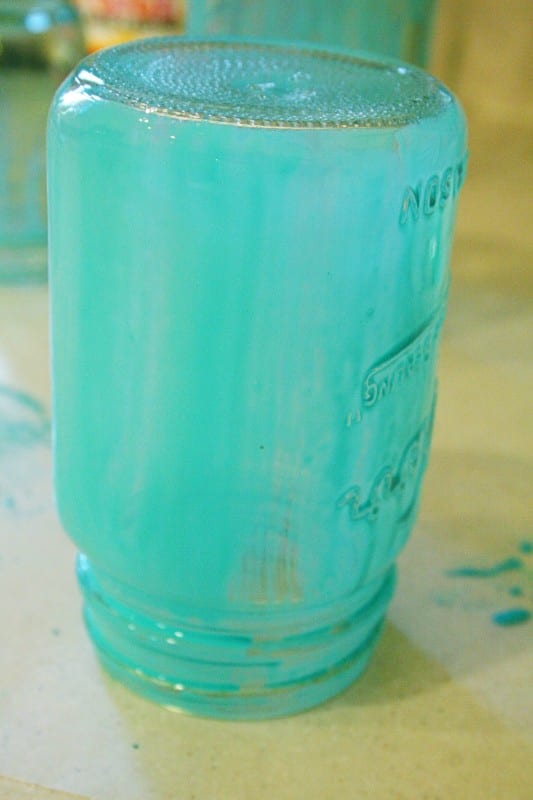 And here's the beautiful end result. Just lovely!
To see the whole tutorial, check out My Beautiful Mess. Thanks, Heidi.