Lisa G not only make this lovely ribbon topiary for her daughter's Pink-errific 4th Birthday, but she also make this adorable cupcake liner wreath.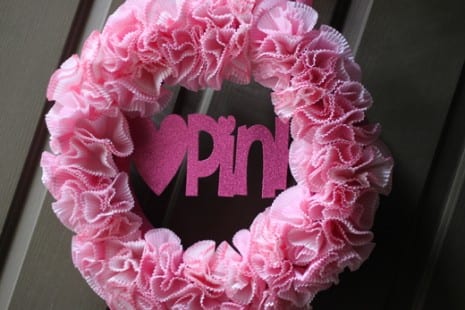 Lisa agreed to put together this tutorial, too, showing how she made it. Lisa, thank you again. You are keeping our readers in the know, and we so appreciate it!
Supplies:
Styrofoam wreath
Ribbon or crepe paper
Dressmaker pins
Cupcake liners
Step 1: Tightly wrap the wreath with either crepe paper or ribbon. (I used crepe paper since I had it on hand.)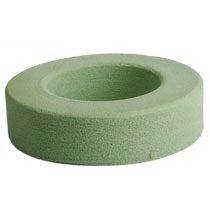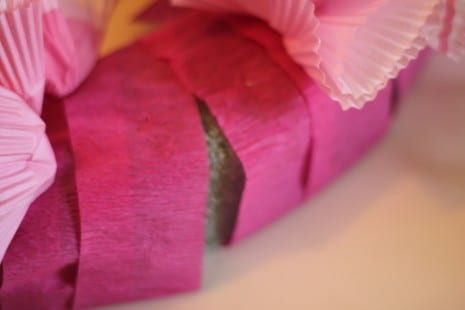 Step 2: Secure the crepe paper with two pins. Step 3: Insert a pin through the center of two cupcake liners and bunch the liners around the pin.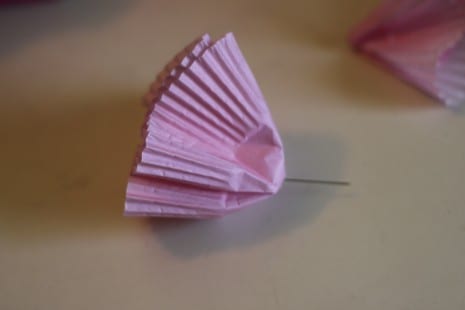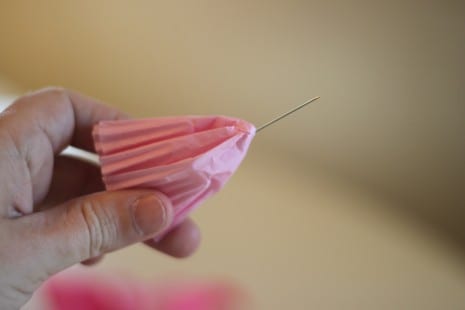 Step 4: Insert the pin tightly into the wreath.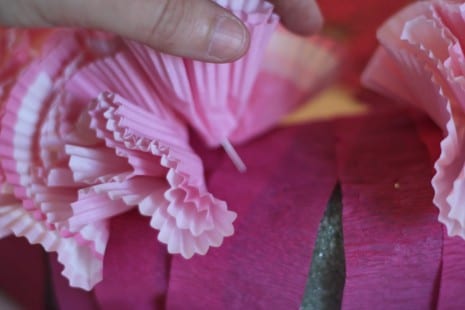 Step 5: Repeat until the front of the entire wreath is covered. Step 6: Fluff the cupcake liners to add more fullness. Optional Step 7: Using ribbon create a hanger and secure with pins.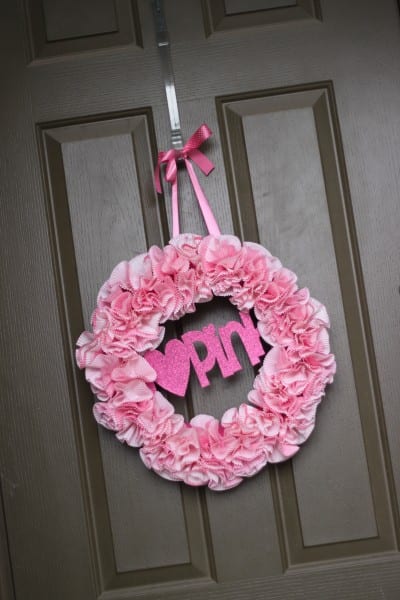 Thank you, Lisa, for another one of your easy-to-follow tutorials.
Check out more of Lisa's Pink-eriffic 4th Birthday here.
Also, take a look at her other beautiful parties on our site and her blog Blissful Chaos.
And finally, if you make your own cupcake liner wreath using this tutorial, please send photos to jillian@catchmyparty.com. I'd love to show it off!