When I saw these stunning sequin Easter eggs Norene C made for her Easter Brunch for 14, I had to know how she made them.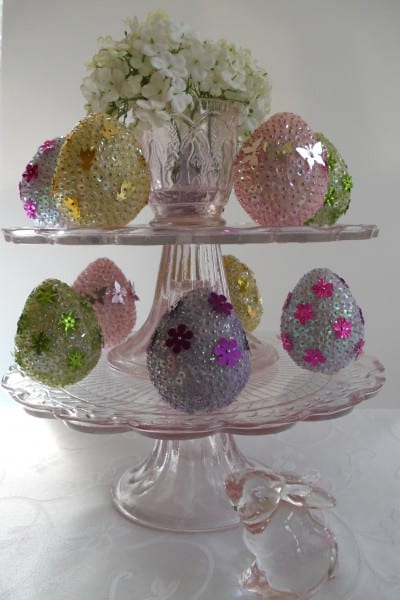 It turns out they're quite simple. Here's a tutorial Norene put together for us. Thank you, Norene!
Supplies:
5mm sequins in colors of your choice
Sequin pins (13mm)
Styrofoam eggs (1 7/8" x 2 ½")
Thimble (if you have wimpy fingers like mine)
Step 1 – Start by pinning the sequins in the MIDDLE of the egg making a row of sequins that runs horizontally around the entire egg. (Kind of like a belt on Humpty Dumpty.)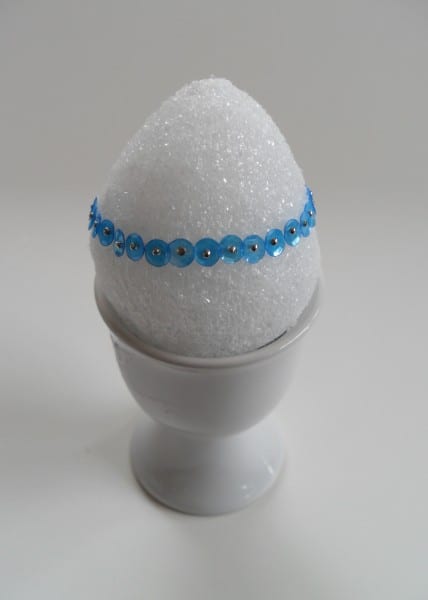 Step 2 – Continue making rows around the egg until you reach the tip.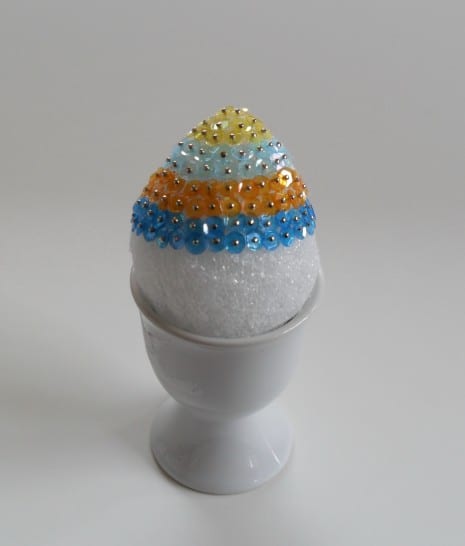 Step 3 – Repeat in the opposite direction until the entire egg is covered. You can use the same colored sequins to cover the entire egg, or make stripes in different colors. Let your creativity and imagination take over and "eggsperiment" with different patterns like diamonds and dots!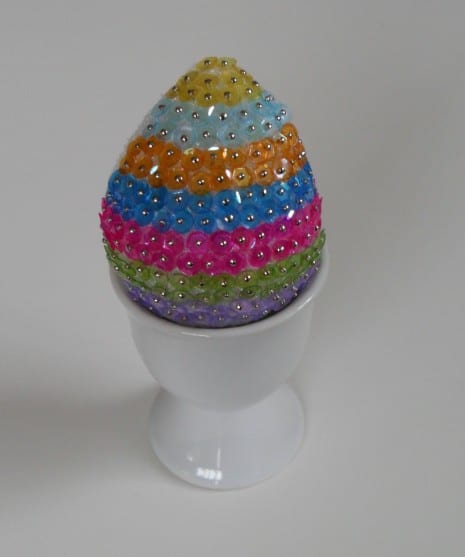 Step 4 – Embellish the sequin covered egg with flower or butterfly shaped sequins if you wish.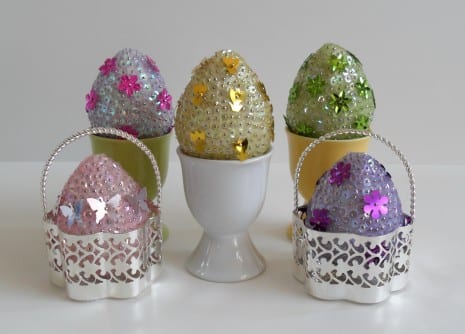 These really are so easy and fun to make. Great to do while watching television and they are so beautiful!
Thank you again, Norene!  These eggs are so sparkly and gorgeous and would look great on any Easter table! To learn more about Noreen, please check out her blog, Party Pinching, where she shares all her budget-friendly party ideas.
Also, if you make some of these sequin Easter eggs, please send photos to jillian@catchmyparty.com. I'd love to show them off!