When I saw this photo from Jennifer T's All American BBQ, I thought what cute hamburger cupcakes. Then I found out they weren't cupcakes at all, but hamburger COOKIES! I've never seen this before, so I asked Jennifer if she'd put together a tutorial… And here it is! Thank you, Jennifer!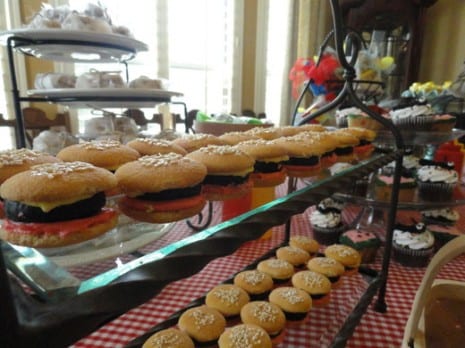 First off, there is only one rule before I share this with you…When you make these and someone asks you if they were hard to make, we are to always say YES 😉  I mean if we are going to "slave" away in the kitchen for a few minutes (yes, I said a few minutes is all at it will take to make these) then we are going to get some appreciation 🙂 LOL
SUPPLIES:
Nilla Wafers
Mini York Peppermint Patties
Buttercream frosting (or pre-tinted frosting in red and yellow)
Red & yellow food coloring
2 plastic baggies (for piping frosting on cookies)
Sesame seeds (optional)
Caro syrup (optional)
Cold beer (optional but you ARE "grilling")
INSTRUCTIONS:
Alright, let's get our stuff together!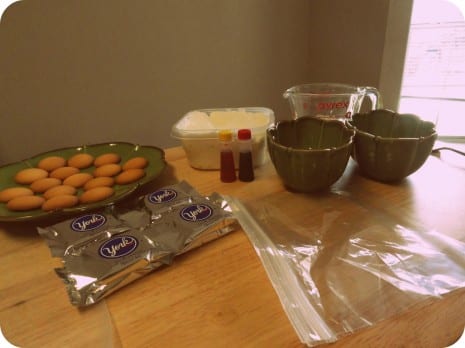 Yes we did start off with 8 of the patties…Aren't you observant!  (don't judge me, I see chocolate I eat it….)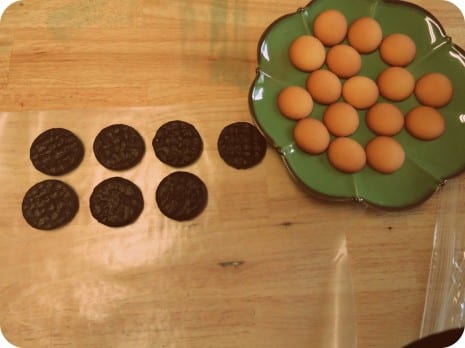 For those of you coloring your own frosting do so now. 😉 Bottled frosting users (don't worry, we won't tell) you are set!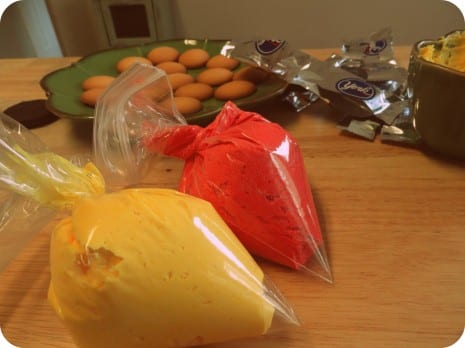 We are going to add "mustard" to one side of the patties and cover with a Nilla Wafer.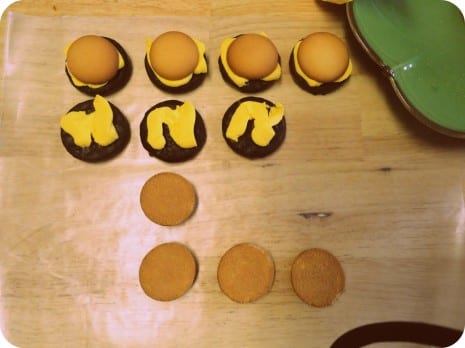 Then on another Nilla Wafer, add the ketchup, then set the mustard, pattie, and wafer on top of the ketchup.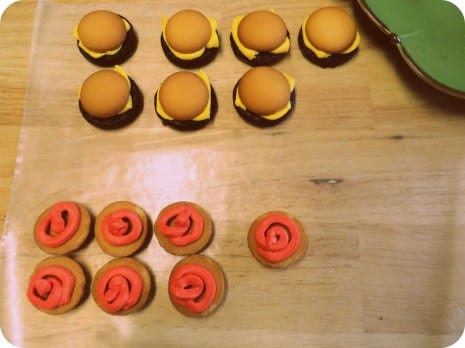 You're thinking I can DO this!  RIGHT?  Of course you can!!!  To add sesame seeds (shown in pic below), take a pastry brush with a small amount of Caro Syrup and lightly brush the top of the cookie and sprinkle sesame seeds.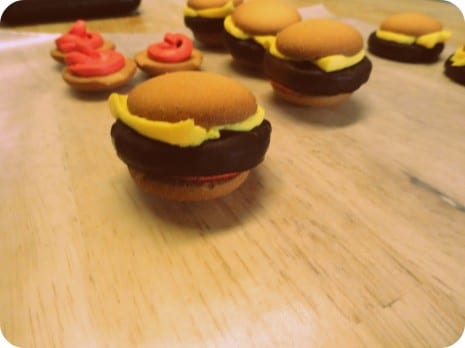 Voila!  The finished product!! (Shown with the sesame seeds.)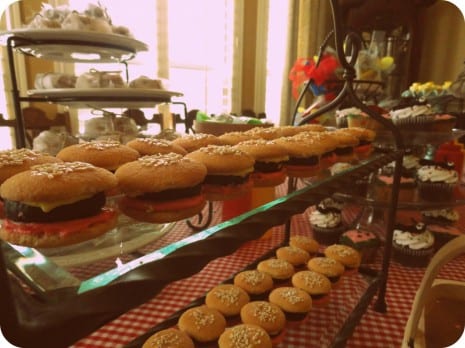 Thank you again, Jennifer, for this totally original tutorial!  If you make these for your next party, please send photos, I'd love to share them.
Also, check out the adorable parties Jennifer has added to our main site, and to learn even more about Jennifer, please visit her brand new blog, Ain't She Sweet.