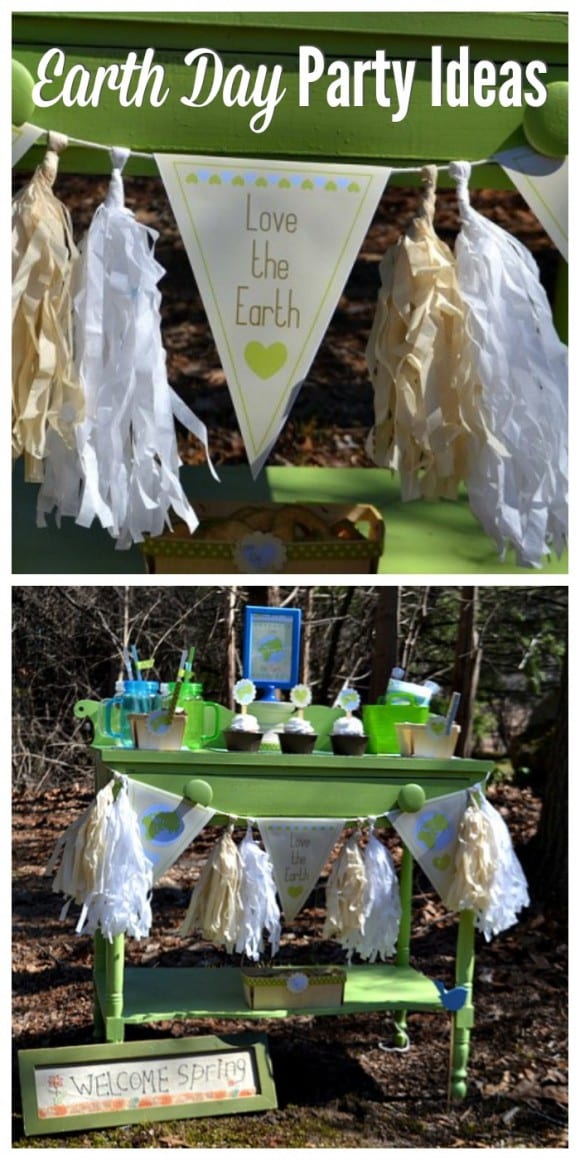 Melissa Newell from My Party Passion, is here with a sweet kids' Earth Day dessert table. And wait until you see her recycled decorations! 
My goal in putting this dessert table together was not to buy anything for this party, but to reuse and recycle items I already had!
I also used these free Earth Day party printables from Michelle at Printabelle, and that definitely helped my budget.  I am in love with the colors Michelle chose.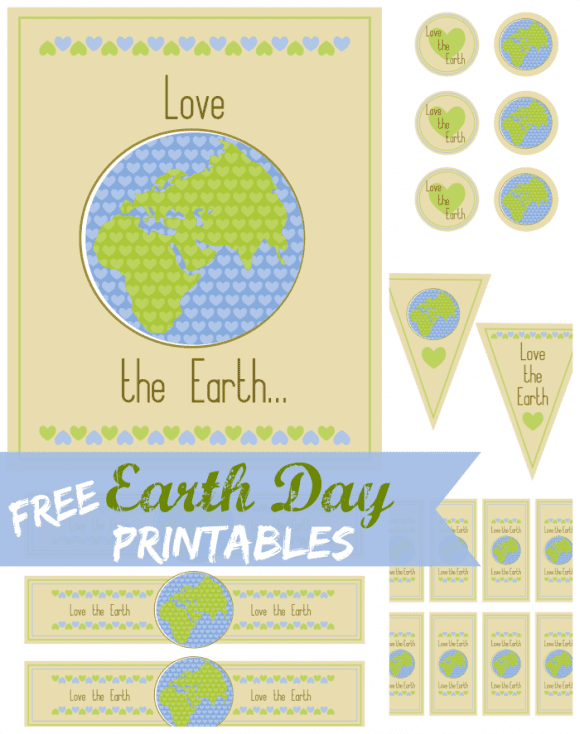 The greens, blues and earth tones worked perfectly with what I already had in my party stash.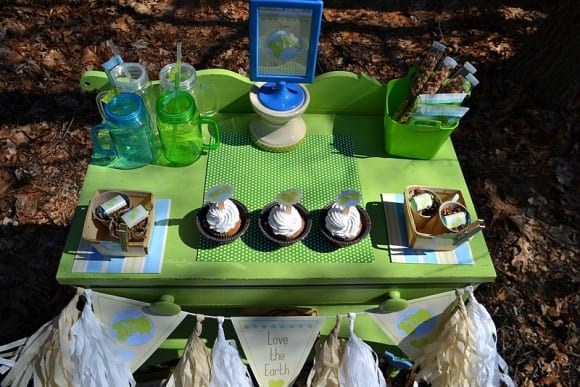 For my banner, I used the banner pendants from the collection along with a tassel garland that I had from The Flair Exchange.  I just had to restring it and use only the white and earth color tassels. It worked out perfect with the party.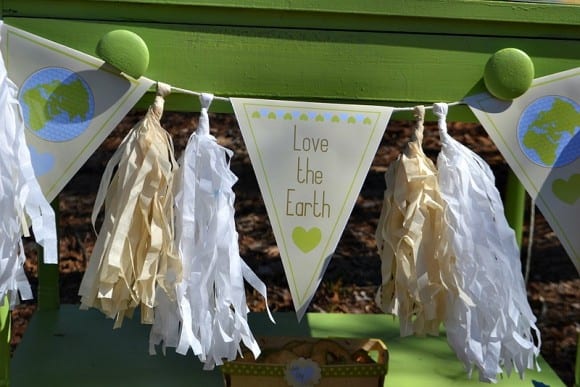 For the menu: I filled the plastic tubes with earthy crunchy granola for the children. They can just pop the top and pour right into their mouths!
The green and blue striped goodie bags were embellished with some "candy bar" wraps from the collection to give them an extra pop. (Inside were tattoos and stickers.)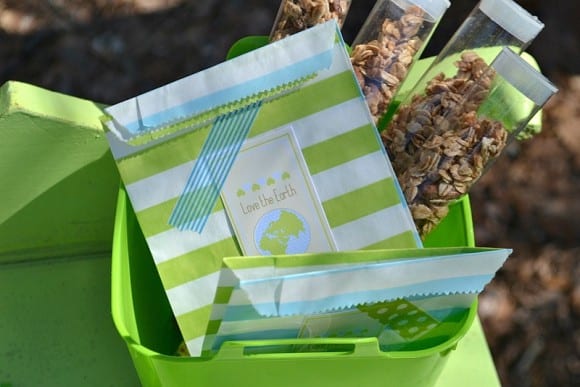 I also put out some dried Granny Smith apple pieces and a cupcake for each to enjoy. Sticking to a "mostly" healthy menu is my goal.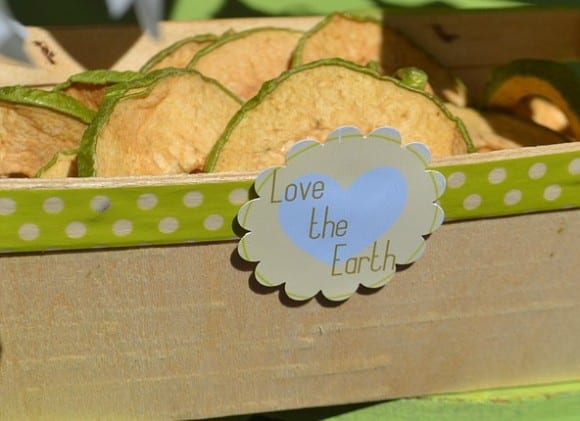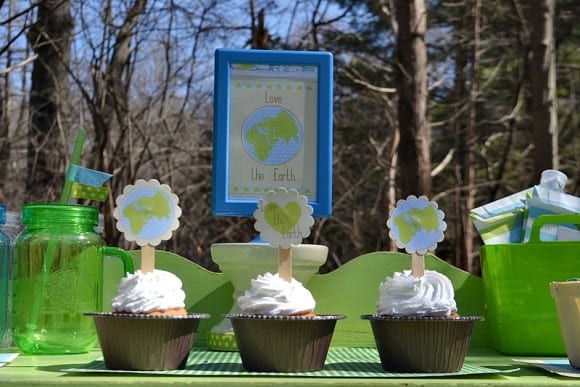 I am so looking forward to celebrating Earth Day, right after Easter, this year.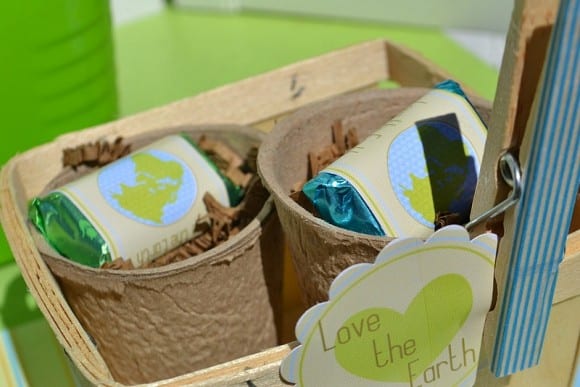 The children will be going on a nature hike, digging for worms, planting some bulbs, and enjoying what nature has to offer. Until next time – be kind to our Earth and party on friends!
Thank you, Melissa, I love the spirit of this party, and I love that you did with all recycled materials! To learn more about Melissa, visit her at My Party Passion.
For more inspiration, check out these Earth Day parties from our site, and if you need additional free Earth Day printables, we've got them too.