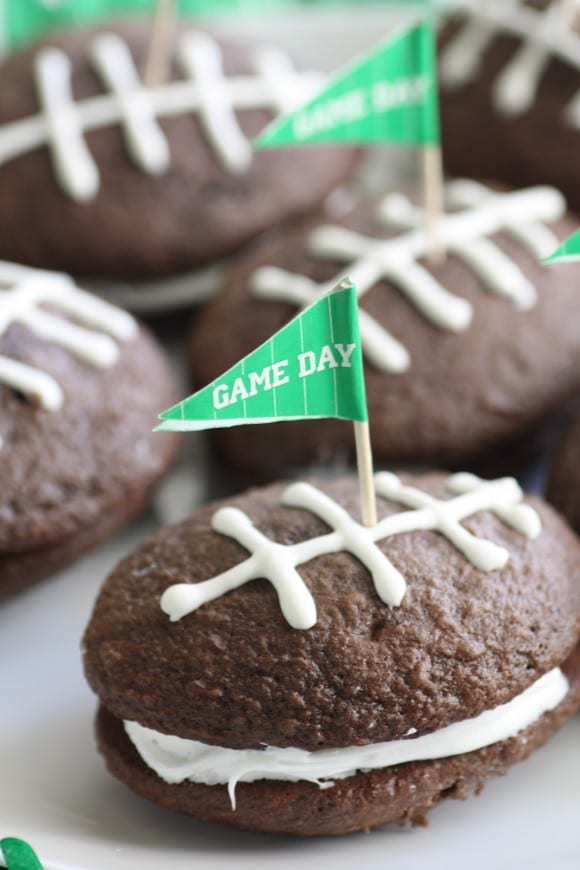 Want to see my go-dessert for the Super Bowl? It's my easy Game Day Football Whoopie Pies! I call this a "recipe hack," because there really is no recipe!
Also, for another hack, use our free football printables to decorate your Super Bowl party, your football birthday party, or your tailgater!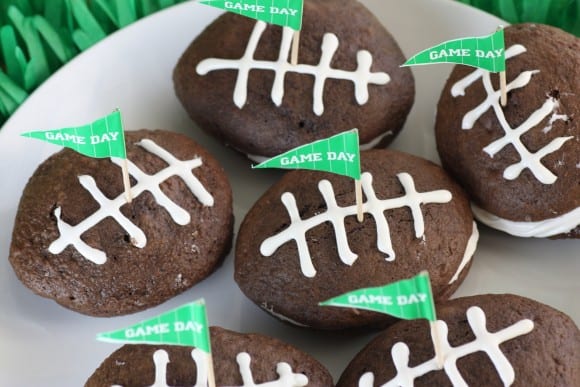 I used boxed chocolate cake mix batter, spread out ovals on parchment paper (they do stick, so I recommend parchment paper). Then I baked them for 8-9 minutes.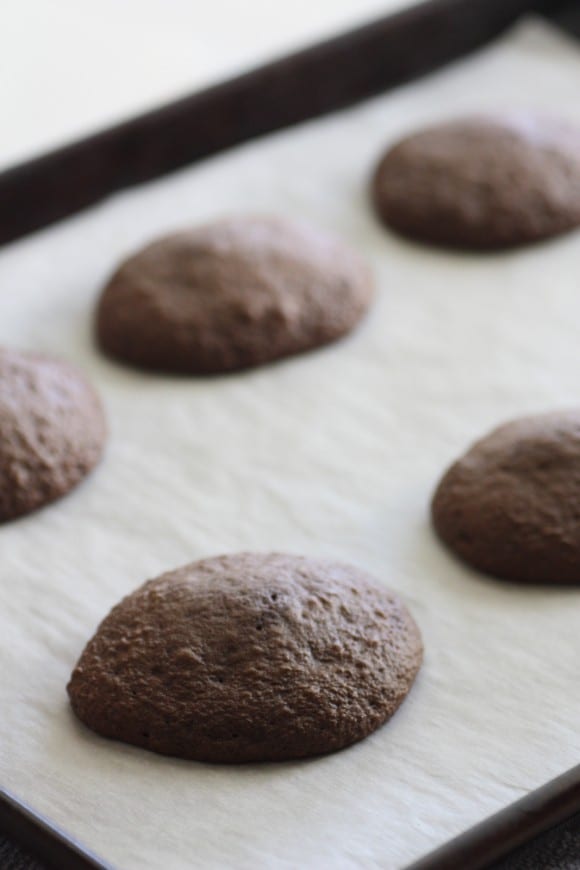 After they cool, I piped on frosting from a can.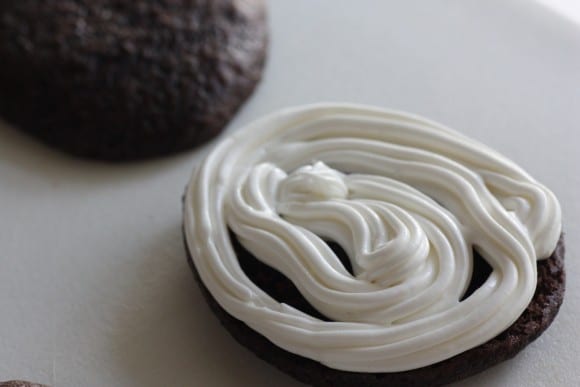 And with cookie icing, I drew on the laces. Could not be simpler!!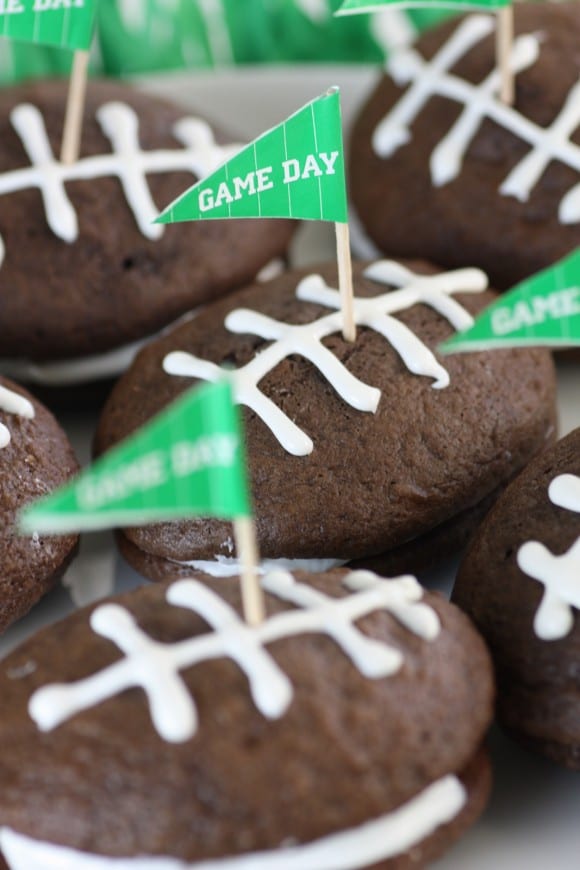 Now you'll have more time to watch the game. 🙂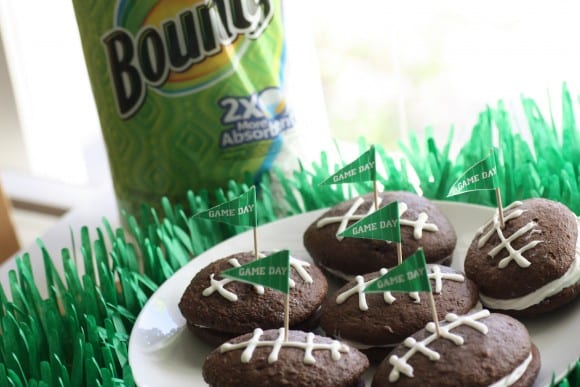 For more inspiration, check out these football parties from our site and our free football printables for decorating your upcoming party!