We love SweeTARTS in our family, anything sweet with a punch of tang is our favorite combination! So when SweeTarts approached me and asked me to create a fun candy bowl for Halloween, I jumped at the chance, and so did my daughter (especially when giant bags of Halloween SweeTARTS showed up at our house)!
Halloween is a festive time, but also a busy time with costumes to make and parties to plan. So I wanted to make something cute and simple that my daughter could help me with. This easy mummy Halloween candy bowl took about ten minutes to put together, and I love how it turned out. I think it will be such an adorable way to greet my trick-or-treaters on Halloween! Here's how we did it…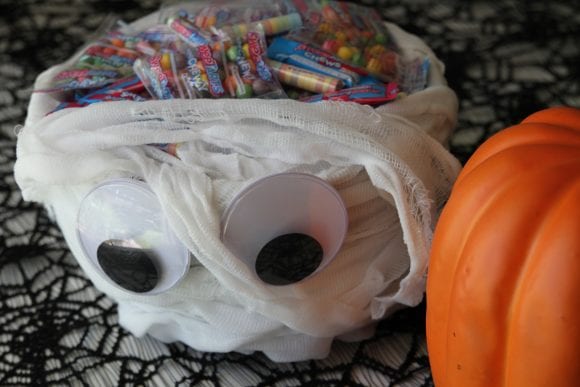 Supplies (affil):
SweeTARTS available in 220 piece Jumbo Variety Bags at most major retailers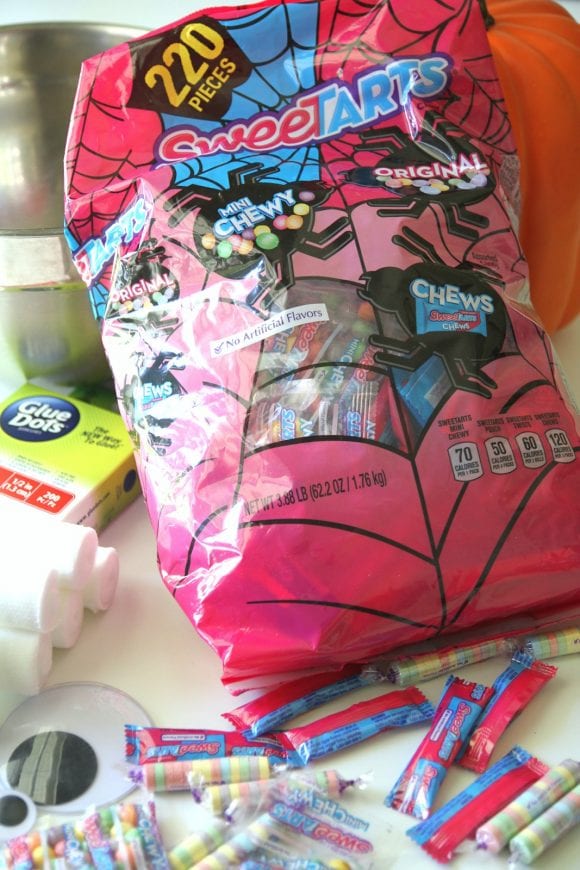 Directions:
Get your supplies together and unwrap your gauze.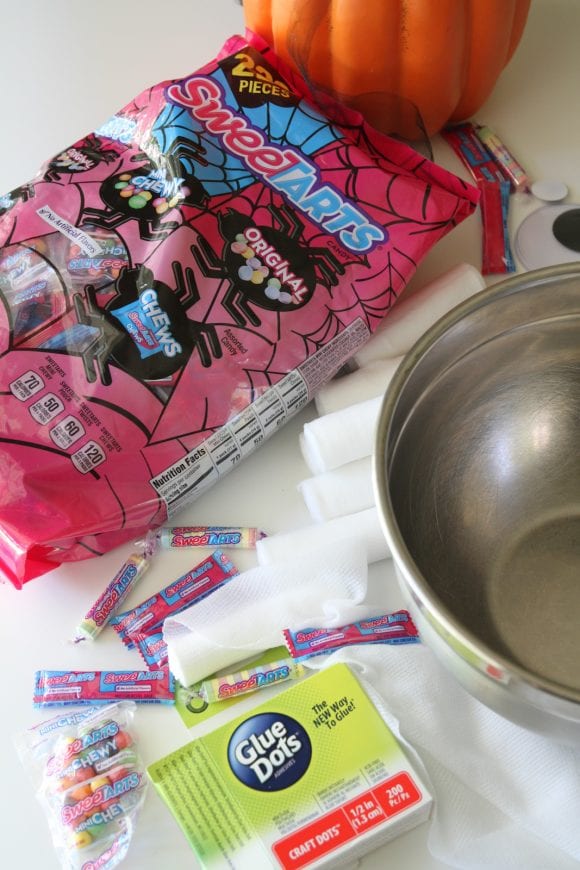 Step 2
Affix your gauze to the bottom of your bowl using a few Glue Dot. Then start loosely wrapping your gauze around the bowl, affixing as you go with Glue Dots. Also, stretch the gauze so it looks old and warn.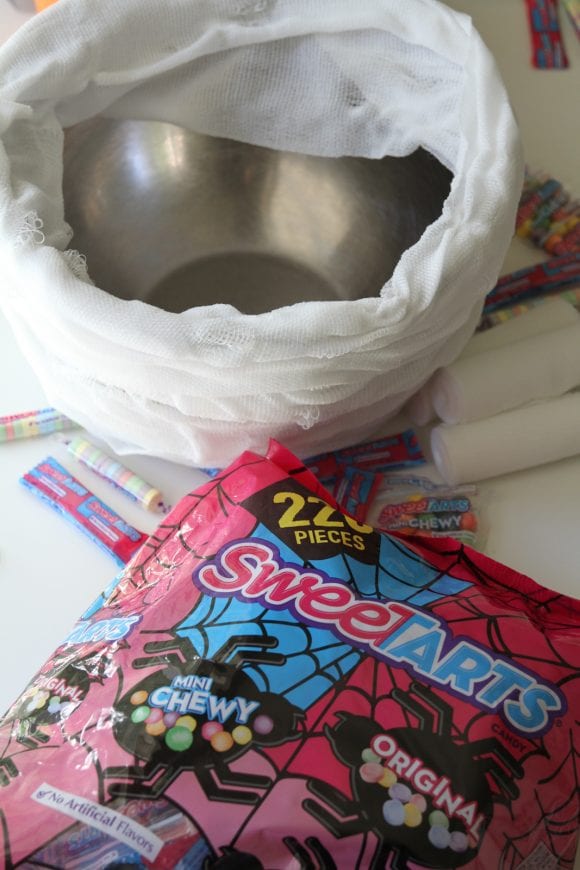 Step 3
Attach your googly eyes. The ones I used were stickers, so I just peeled off the backs and stuck them to the rim of the metal bowl and I reinforced them with Glue Dots.
Because I didn't want my bowl to look scary I opted out of adding touches of red marker for blood, but if that's your thing, definitely draw on the gauze with red marker. It actually looks quite good!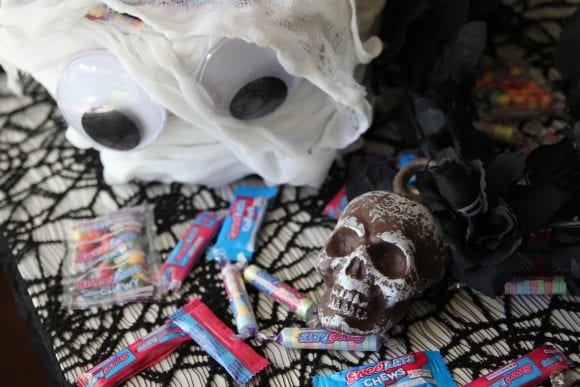 Step 4
Fill your bowl with Halloween candy like SweeTARTS… and voila!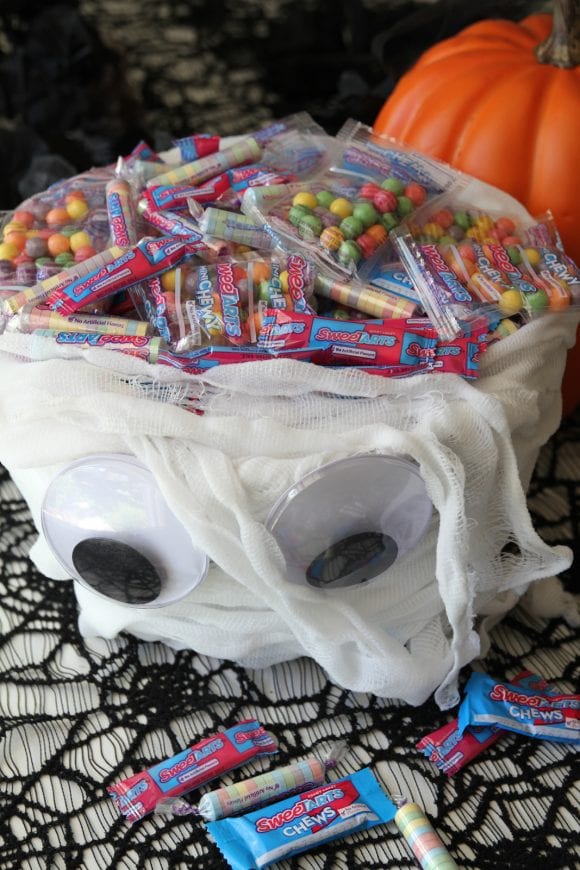 My daughter's favorite Halloween SweeTARTS are the Mini Chewy candy (the little round balls). Because each packs come with about 12 balls, she thinks they last the longest. Personally, I'll take any of the SweeTARTS. 🙂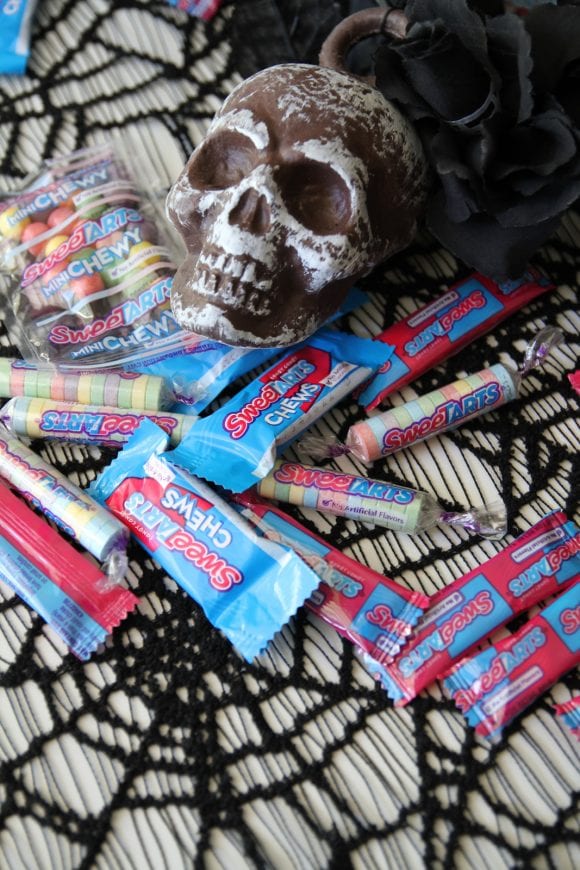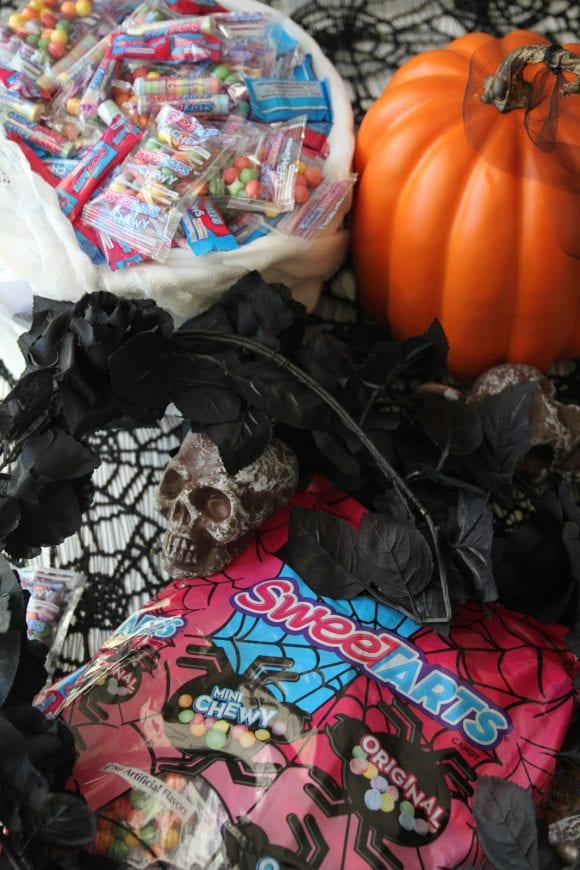 My daughter thought the mummy bowl turned out so cute, she named him Fred! She's ready for the trick-or-treaters. (I'm just hoping the SweeTARTS lasts that long at our house.)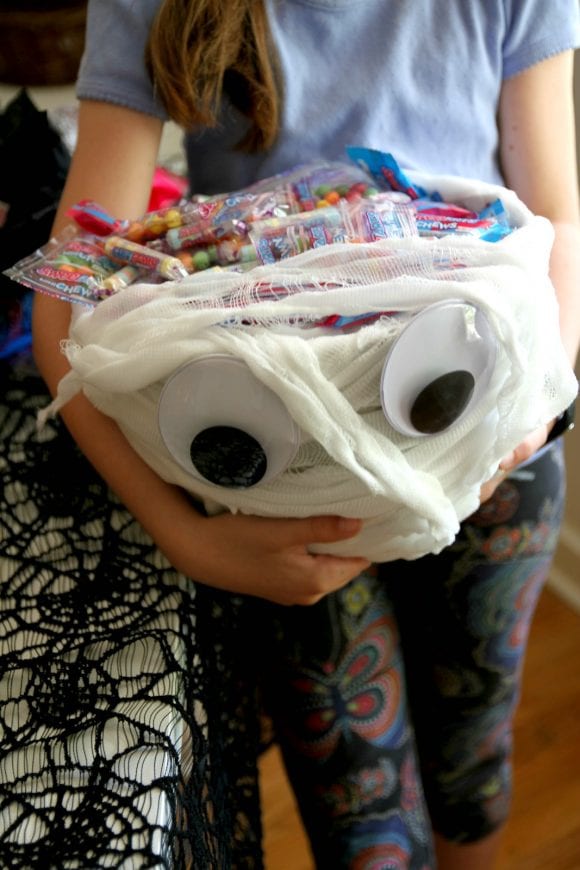 SweeTARTS® Variety Bags feature 220 pieces of tongue-twisting SweeTARTS Mini Chewy Pouches, SweeTARTS Chews, and original SweeTARTS Twist Wraps, all with no artificial flavors.
This is a sponsored conversation written by me on behalf of Nestlé. The opinions and text are all mine.