I love these posts. Two people sent me photos of how they used our printables at their parties. I can't tell you how happy this makes me!
This photo was sent in by Rachel F who used our free graduation printables designed by Tea Party Designs. The polka dot cupcake liners are a nice touch.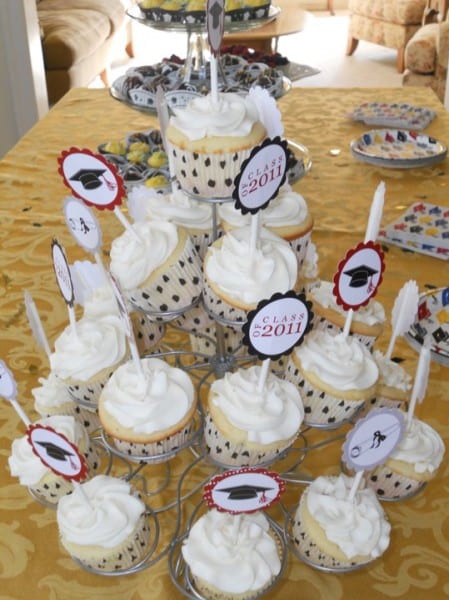 This photo was sent in by Cook, Make and Laugh who used our free Memorial Day printables designed by Amy Mattes Designs. What pretty burgers. 🙂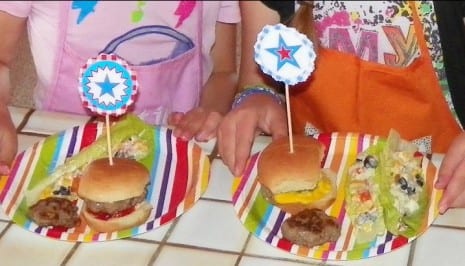 Thank you for sending.
If you  use our free printables, please send photos so I can post them!