I just learned of a great new site I had to share. It's called Eventup and it's an online party venue booking site.
It's based here in Santa Monica, so a few weeks ago I had coffee with the founder, Tony Adam, and he told me all about it.
Now if you're looking for that cool loft, new restaurant, or great house to throw a party or wedding at, you don't need a party planner. All you need is to head to Eventup and you'll find exactly what you need. The site currently only serves LA, San Francisco, and New York, but they plan to expand to other cities soon, so be on the lookout.
What's great about Eventup is they offer a wide range of unique locations in every price range, but I asked Tony to share with me some of the most incredible spots in LA you can book, and here's what he chose. Wait until you see these spots… You'll drool.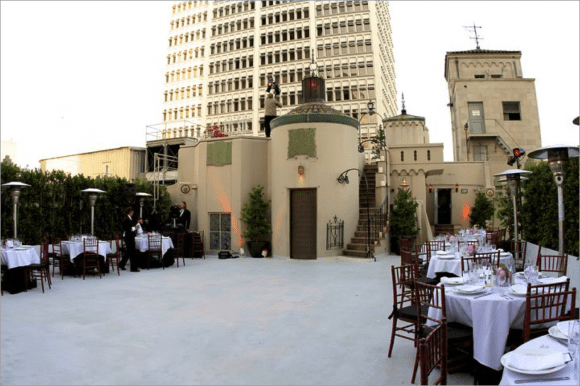 Tap into the glitter of old Hollywood at the Oviatt Penthouse in downtown Los Angeles. Housed in the 13-story Oviatt Building, this Art Deco landmark was built in 1927 and 1928 for James Oviatt. A rich haberdasher who dressed the dashing likes of John Barrymore and Clark Gable, Oviatt's building was inspired by the novel splendors of Art Deco he viewed on a trip to Paris. The ground floor houses the glamorous Cicada Restaurant, featured prominently in the 2012 Oscar-winning The Artist, while upstairs, the ten-room penthouse and expansive rooftop terrace with entrancing downtown views provide 7000 feet of undeniable Jazz Age glamour for any event. Lalique himself designed the building's glass front doors, gilded elevator doors, and etched glass used throughout the building. The rooms feature Oviatt's original burled mahogany furniture and built-in cabinetry.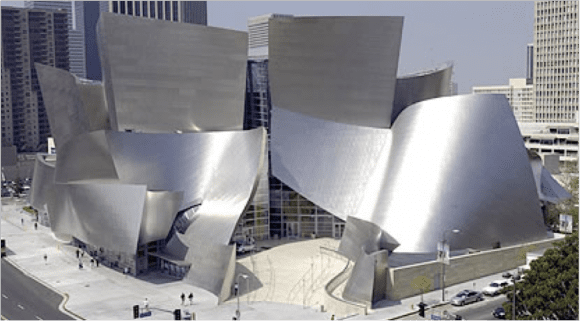 Downtown Los Angeles' Disney Hall is an architectural wonder. Designed by world-renowned architect Frank Gehry, who Vanity Fair called "the most important architect of our age," the structure's swooping, curved façade, uniquely laden in stainless steel, is breathtaking. Within, the auditorium, fully paneled in fir wood, is equally peerless in its sailing ship-inspired design. This home to the Los Angeles Philharmonic can be rented for weddings, parties, and other events. Opened in 2003, Disney Hall may prove to be as representative of Los Angeles as the Chrysler Building is of New York City.
Frank Lloyd Wright Wright Jr Mansion – Sowden House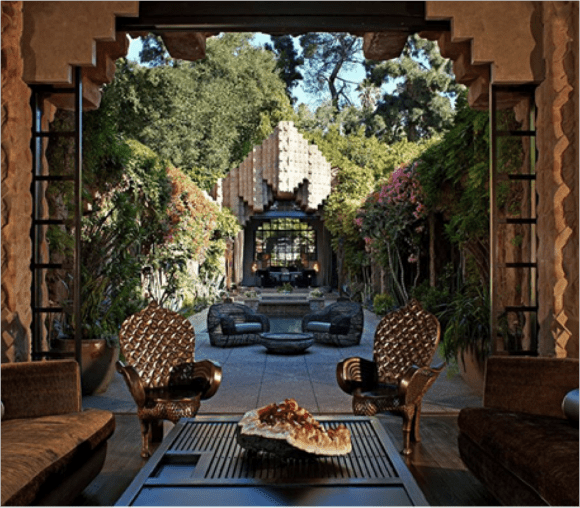 Frank Lloyd Wright Jr.'s Sowden House in Los Feliz is one of L.A.'s most unique homes. Designed by Frank Lloyd Wright's son Lloyd Wright in 1926, it beautifully exploits the wonders of nature, with every room surrounding a spacious central courtyard. An important part of L.A. history, the Mayan-inspired dwelling played host to famous photographer Man Ray in the 1940s and has been featured in Architectural Digest and Martin Scorcese's 2004 film The Aviator. It's perfect for a truly exceptional wedding, launch party, or birthday soiree.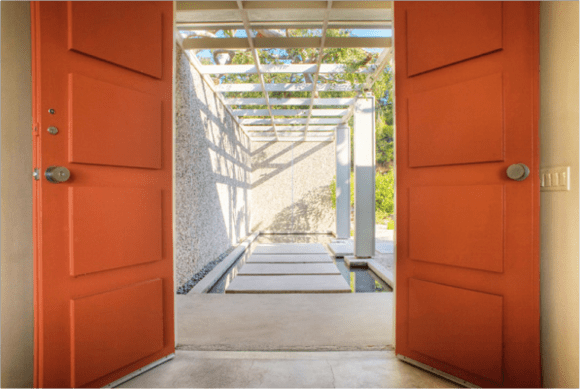 This mid-century modern home in the Trousdale Estates section of Beverly Hills was designed by a builder of dozens of homes in Palm Springs, a city that exudes mid-century style. The 5000-square foot Simon House is situated on an acre of land. The front entryway is home to a unique reflecting pool reminiscent of the one Peter Sellers lost his shoe in Blake Edwards' 1967 comedy The Party, while the backyard features lush gardens, an infinity Jacuzzi, a heated pool, ocean views, and complete privacy. It's an ideal setting for photo shoots, filming, and select events.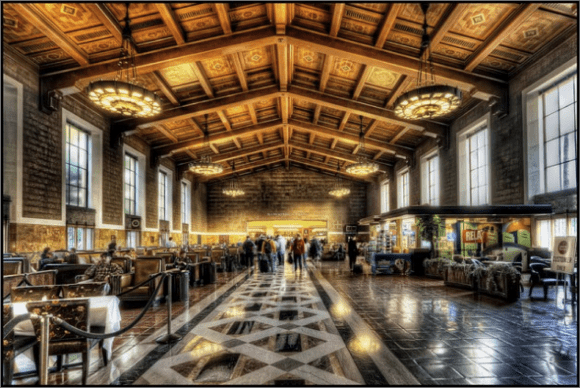 Admittedly, a train station might be the last place you might consider for a fabulous party, but Union Station is a unique and stylish choice. Across from Olvera Street in Chinatown, the bustling station dating back to 1939 brings a sense of style, action, and adventure to any event. Surrounded by palm trees, this landmark's architecture is Spanish Revival with Moorish influences. The waiting area retains its original elegance with dozens of plush leather-and- wood Art Deco armchairs and vaulted, ornately painted soaring ceilings. One room available only for private events is the old Main Ticketing Concourse. It features grand ironwork chandeliers, a gorgeous wooden ticket counter that doubles beautifully as a bar, and space for as many as 1,000 guests. Another private venue, a former Fred Harvey restaurant, suits a special occasion with its original, elegant details such as red leather banquettes, a horseshoe-shaped bar, and a balcony perfect for a band or DJ setup.
How awesome would it be to have your party in a train station??? Even if you don't live in LA, SF, or NYC, definitely take a look at Eventup. There are so many fun place to check out!