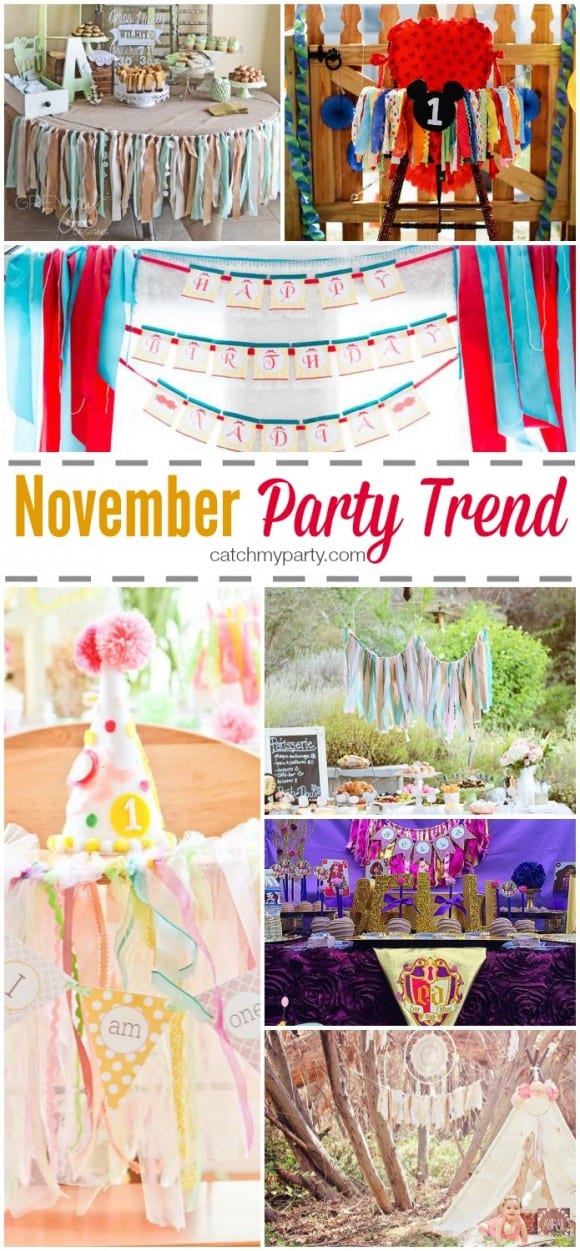 Since we see so much on our site in the world of parties, once a month I'm going to highlight a popular trend in party styling we're witnessing. This month, it's fabric garlands. They are everywhere!
What's great about fabric garlands is they're simple to make — they're just strips of fabric tied to a long ribbon.
You can use them to decorate your party in variety of ways: as dessert table decor (in front of the table or as a backdrop), as a wall decoration, as a way to style a high chair for a first birthday, or even to accentuate a printed banner.
While we typically think of fabric garlands as feminine and "shabby chic," they don't have to be. It all depends on the ribbons you choose. Fabric garlands are a great way to your party a punch of color and a touch of whimsy.
Below are some examples (click on the photo to see more photos from the party). Here are the beautiful, shabby chic fabric garlands…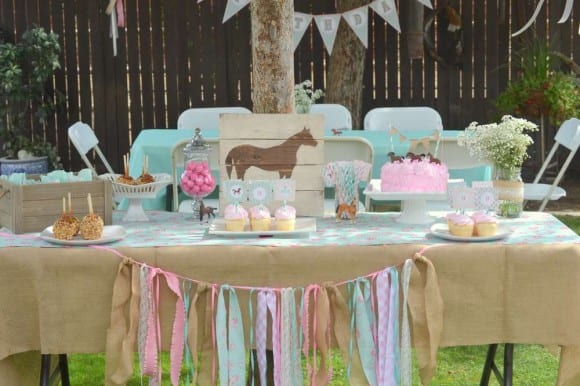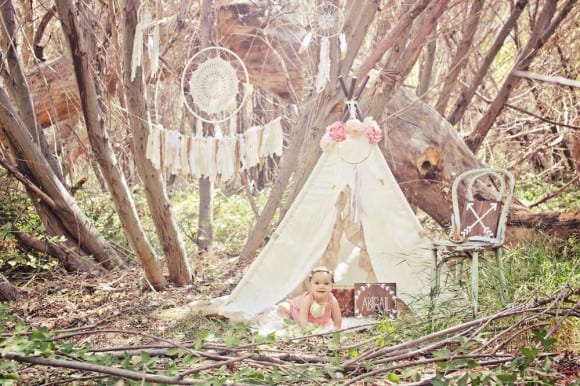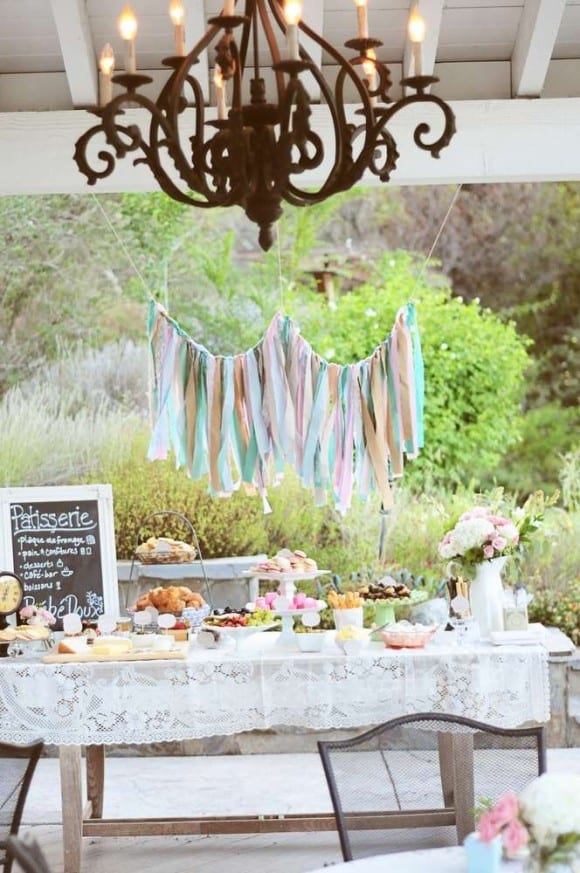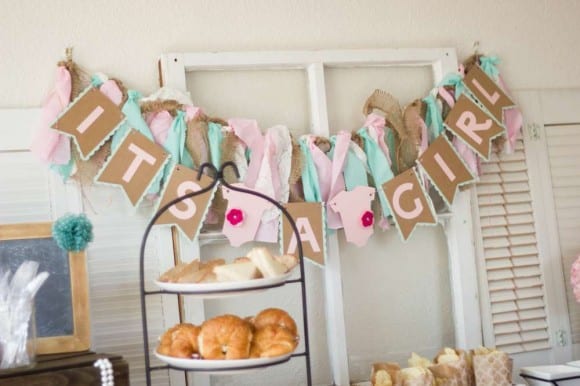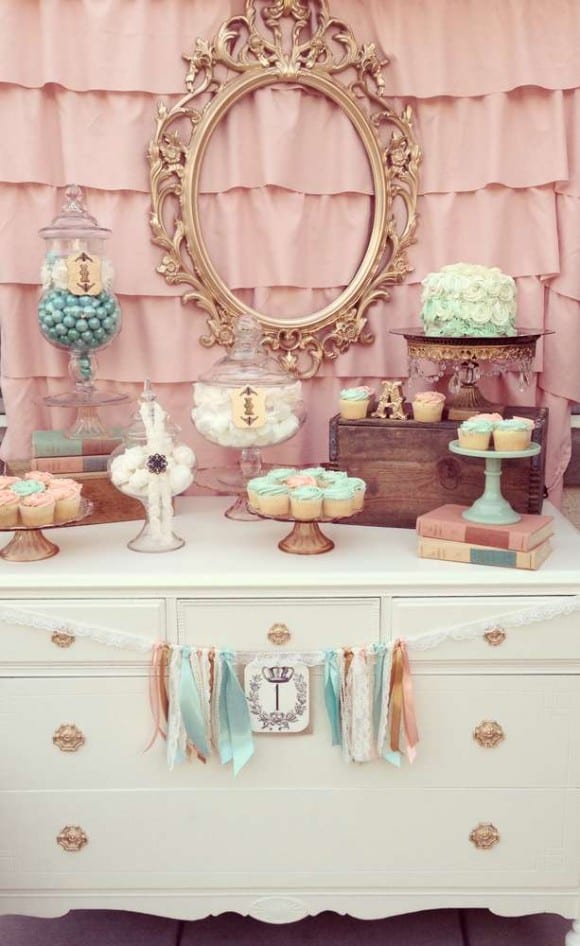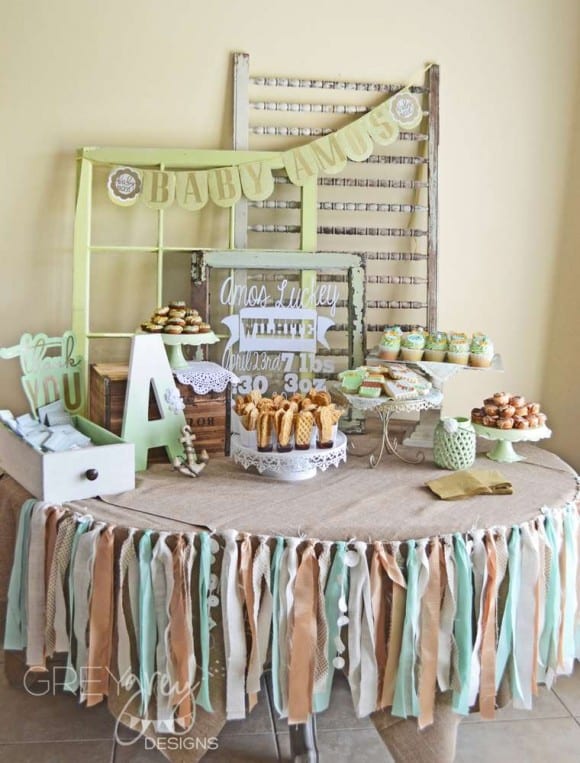 But I love how this fabric garland is incorporated into the birthday banner, frames it, and makes it pop with color.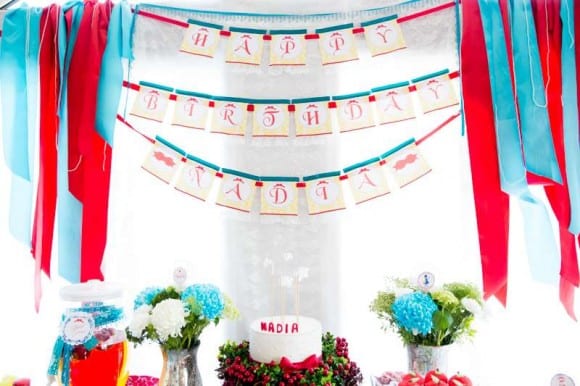 And here's a bright Mickey Mouse 1st birthday fabric banner to give the birthday boy's high chair some matching style.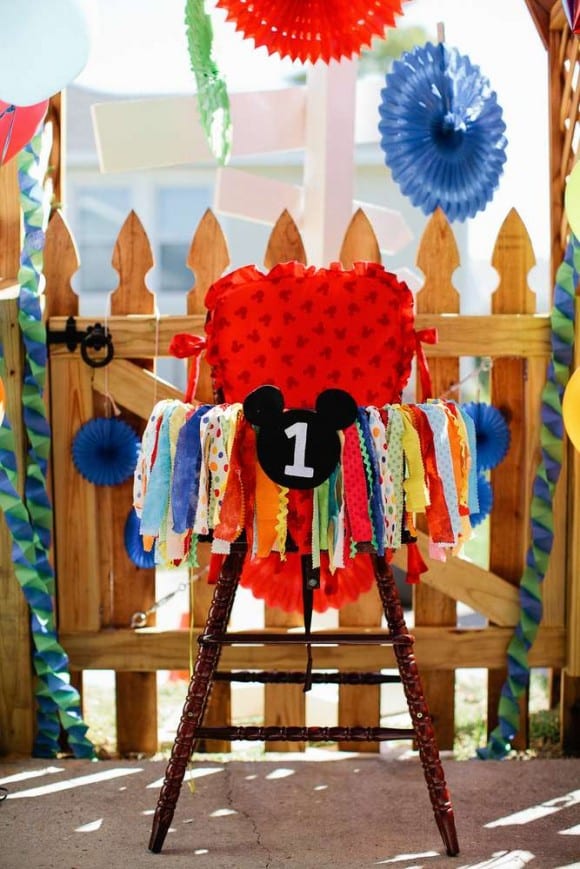 And colors galore at this Kate Spade inspired baby shower!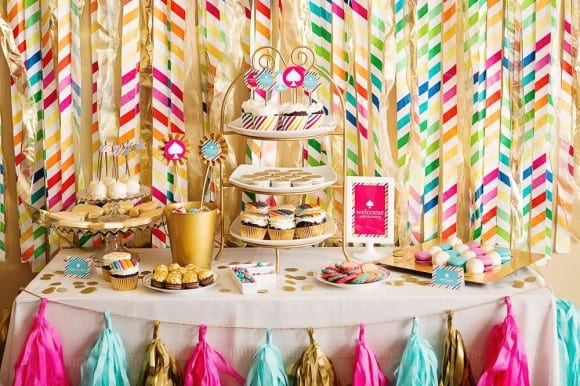 And finally, because this fabric banner is made of gold and hot pink satin ribbons, it becomes a real statement piece and works perfectly at this Ever After High birthday.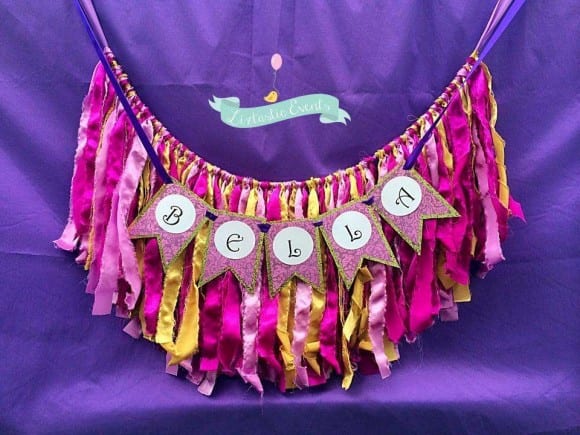 Stay tuned for next month's trend! And if you made a fabric banner for your party, I'd love to see it. Send me a photo at jillian(at)catchmyparty(d0t)com.