Shauna Krantz, with Ella and Annie Magazine, is showing us a fabric gift bag DIY today!
I absolutely love wrapping up gifts in fabric. These easy to make drawstring bags are perfect for dressing up those holiday gifts. Make them various sizes. They are perfect for the oddly shaped presents that are nearly impossible to wrap with paper. Best part, the are reusable! A great way to go green this holiday season.
Create your own custom bags with all the adorable fabric and ribbon selections available for the holidays. I plan to make a handful of these and use for our baked goodies.
Why not give it a go!? Don't have a sewing machine? A needle and thread work just fine.
Adjust fabric measurements as needed for larger or smaller bags.
Cut two pieces of fabric 10×13". Place right sides together.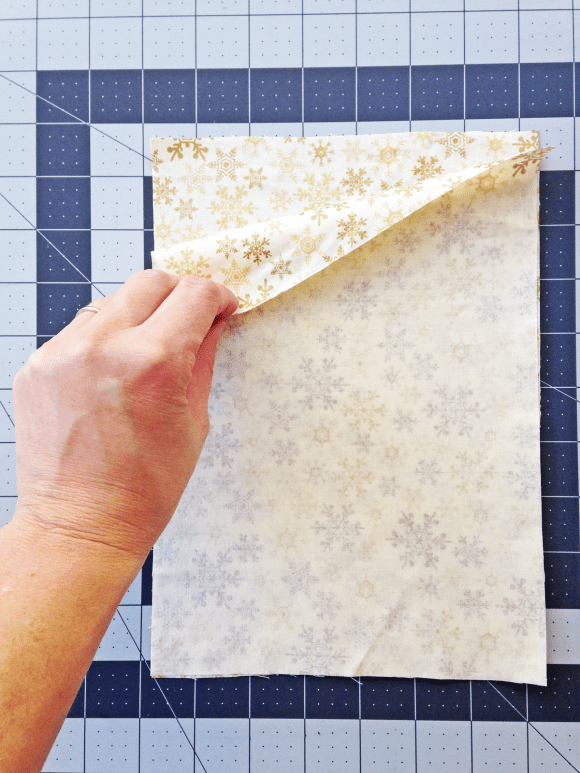 Mark a 2" mark on each side of the top of the bag.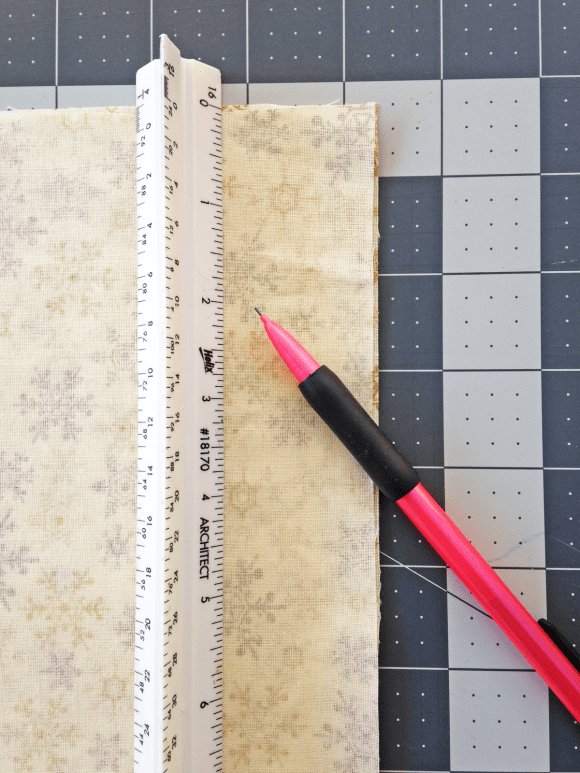 Sew sides and bottom, leaving the 2" at top open on sides.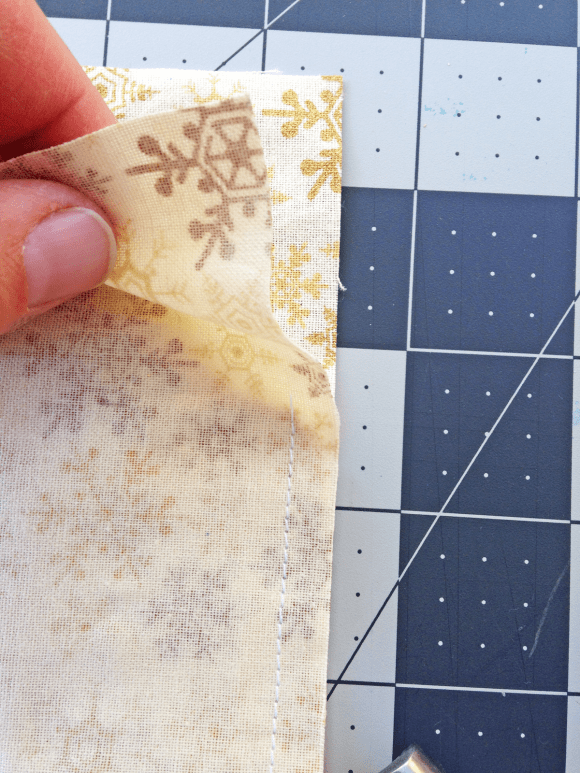 Sew a diagonal line on each corner of bottom of bag. This will give the bag a more boxed base. Trim.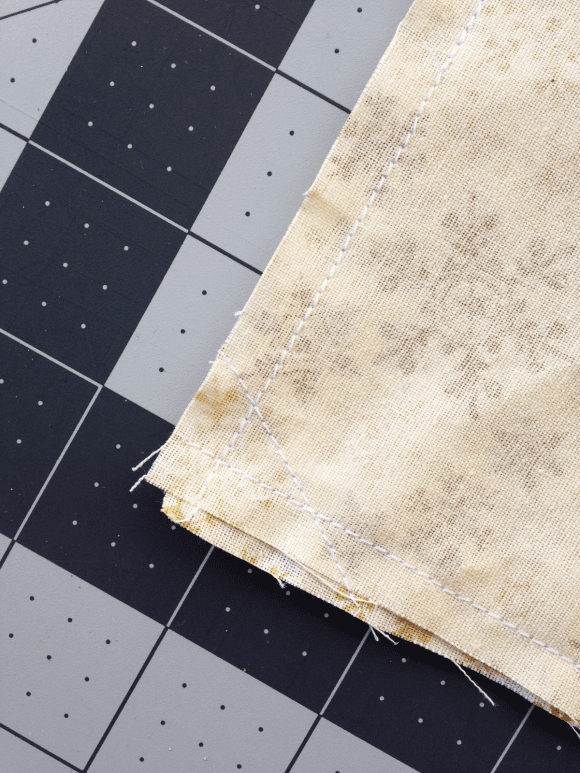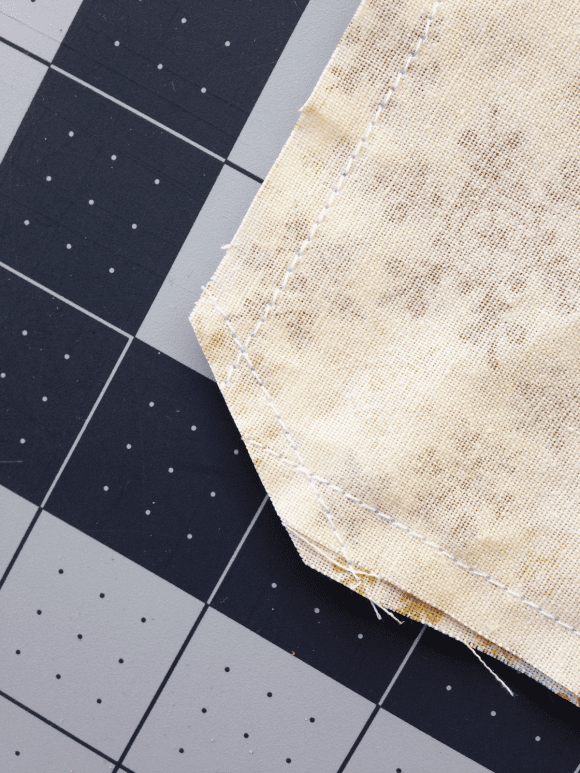 Using pinking shears cut rough edges of bag. This will prevent fraying.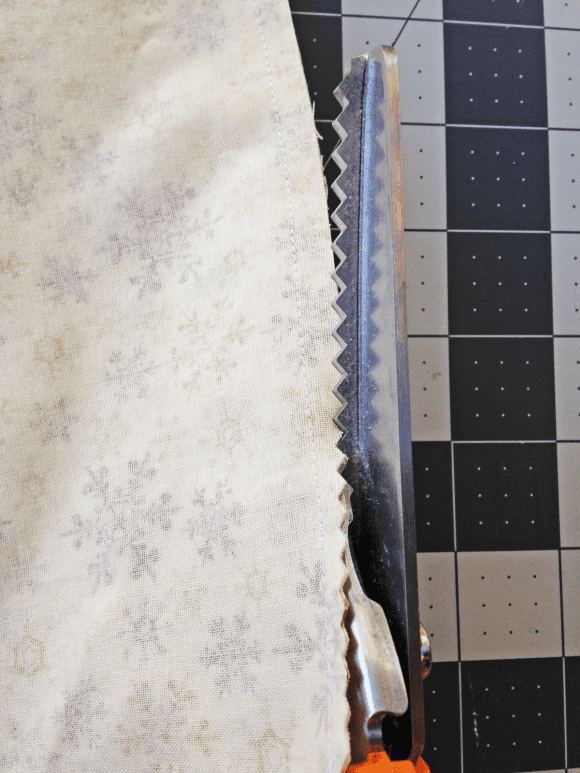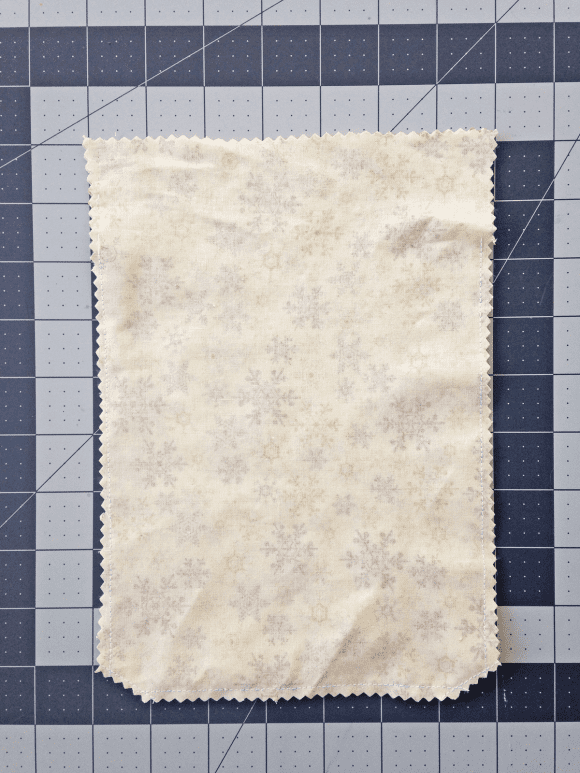 Fold in the open sides at top of bag, iron. Fold top down ¼" and iron. Fold top down again to where the 2" mark was. Iron. This is now the tubing for ribbon.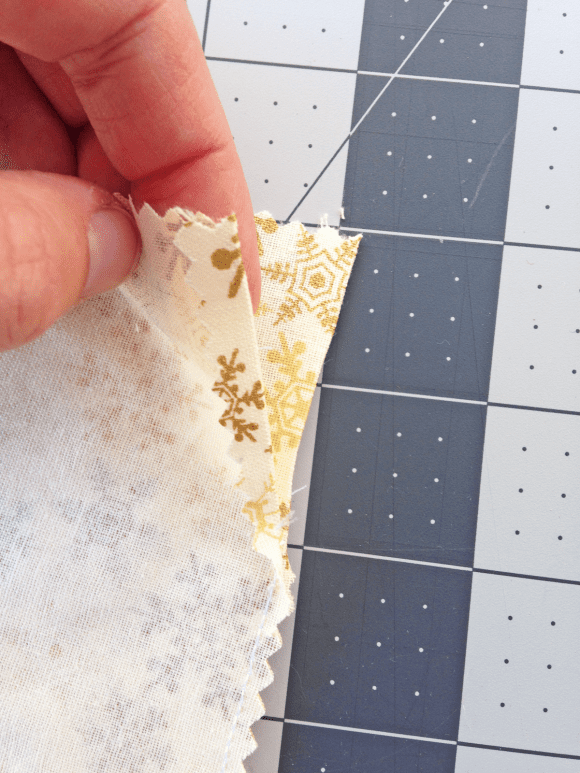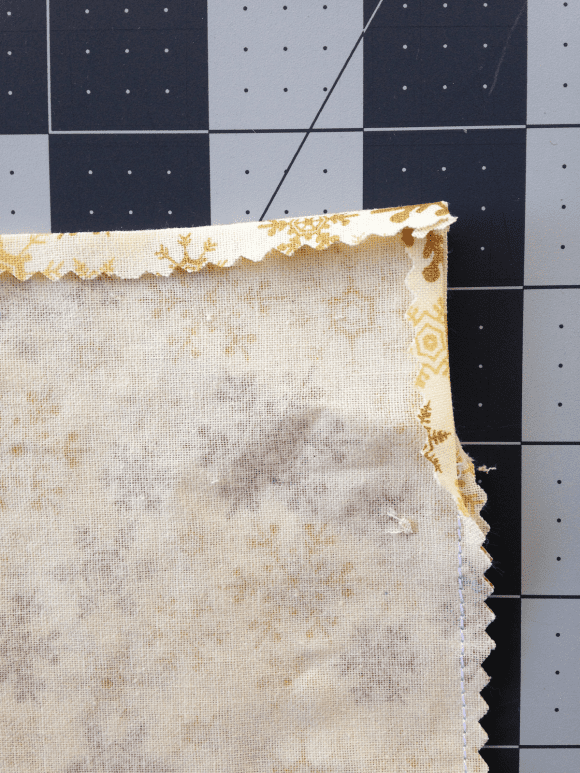 Sew each side of tubing. Make sure not to sew bag closed. Sew each side separately.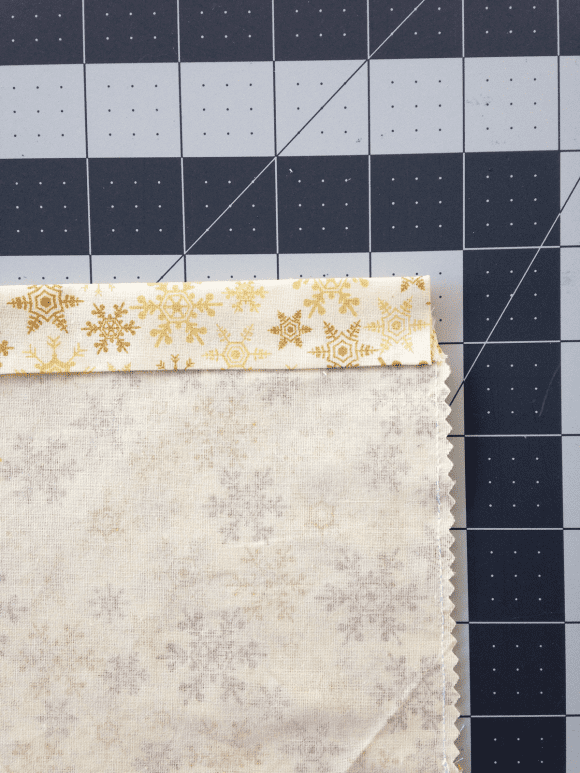 Grab a safety pin. Attach to end of ribbon. Thread each strand of ribbon through each side of tubing.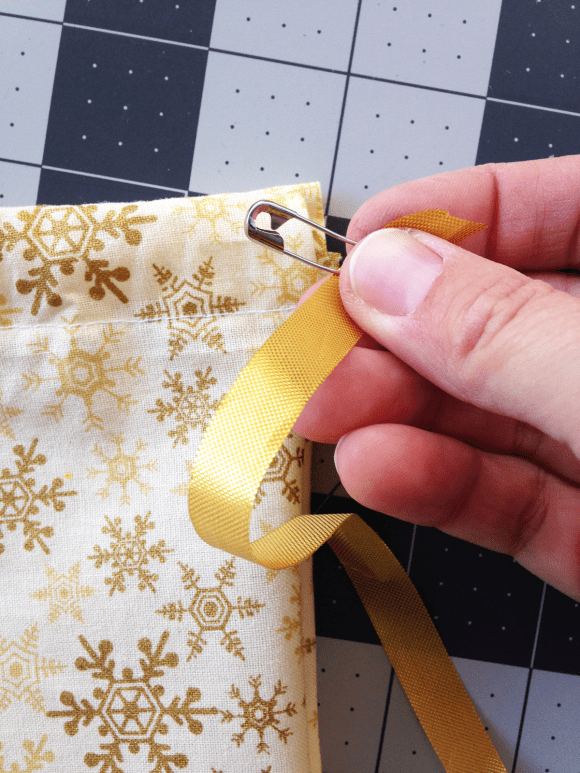 Fill with presents or sweets and tie sides together in bows! There you have it!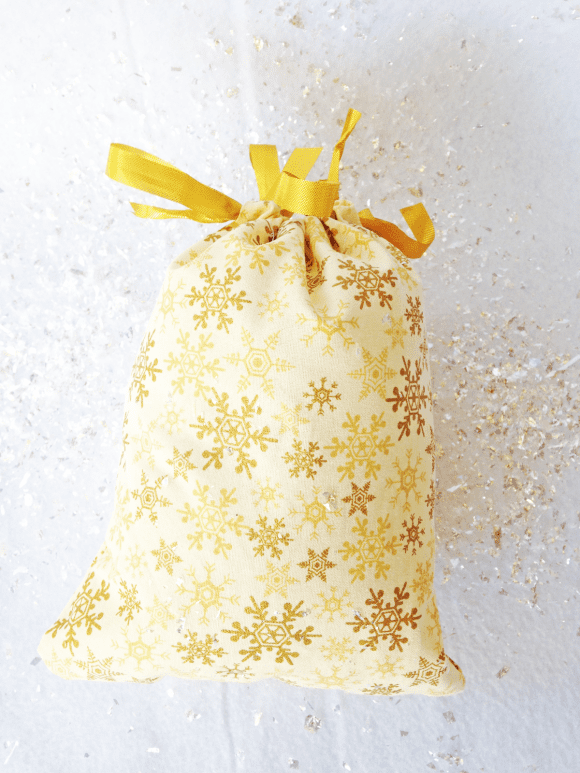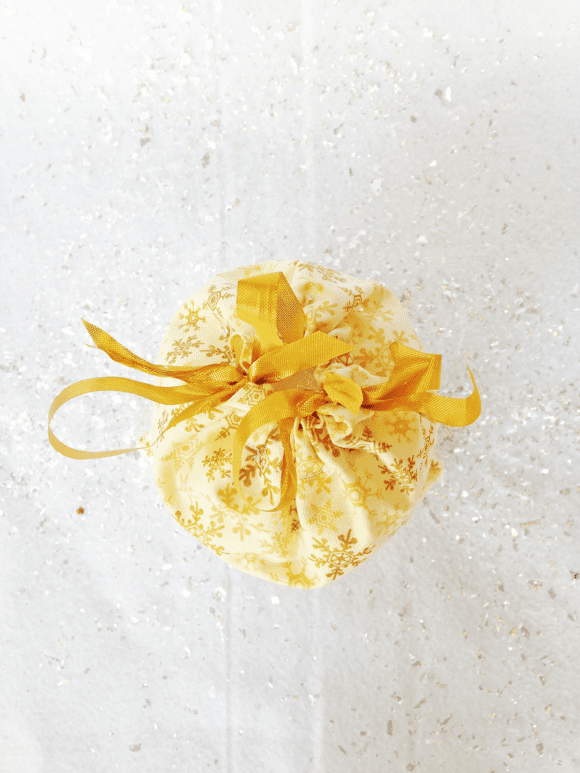 To see more of Shauna's work, check out Ella and Annie Magazine and visit them on Facebook, Twitter, Instagram, and Pinterest.