Wow, what an awesome popcorn recipe filled with M&Ms, candy corn, and Rolos, and covered in a sweet and salty caramel sauce. Your friends and family will thank you for this one!
Fall Harvest Popcorn Recipe
Ingredients:
2 bags popped kettle corn popcorn

M&M candy

Fall candy corn mix

Rolos

1 cup light brown sugar

2 sticks salted butter

1 teaspoon vanilla extract

Kosher Sea Salt
Directions:
Pop the popcorn and spread out on a parchment lined baking sheet. Set aside.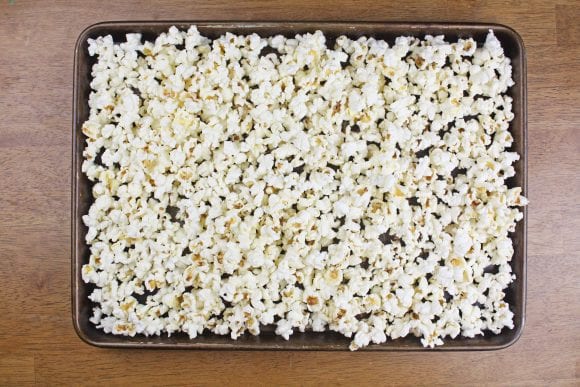 Melt butter in a medium saucepan. Add the brown sugar and mix until sugar dissolves. Heat the butter and sugar until it reaches a low boil, cook for 5-6 minutes. Remove from heat and add 1 teaspoon of vanilla extract. Let the caramel sit for just a few moments before pouring over the popcorn.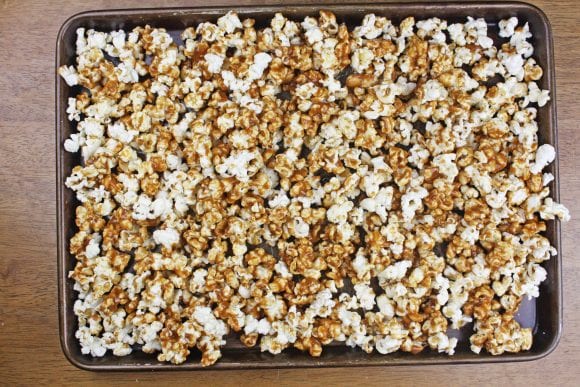 Make sure to cover the popcorn. While the caramel is still warm, sprinkle the sea salt, M&Ms, candy corn, and Rolos over the popcorn. Let the popcorn sit until the caramel cools (if you can!). Enjoy!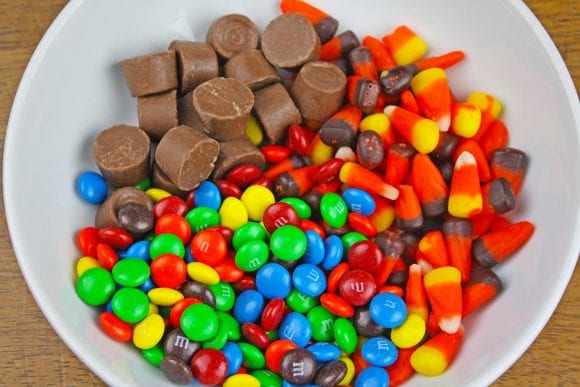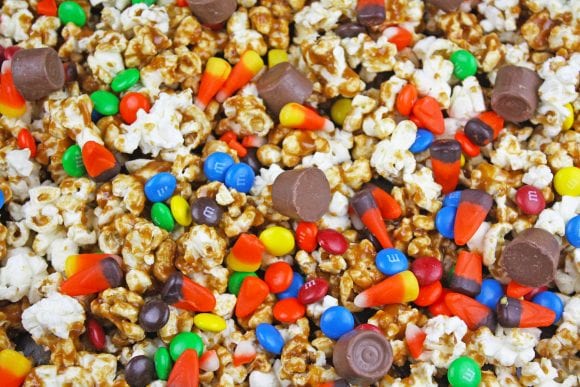 Fantastic for a fun movie night or post-Thanksgiving snack!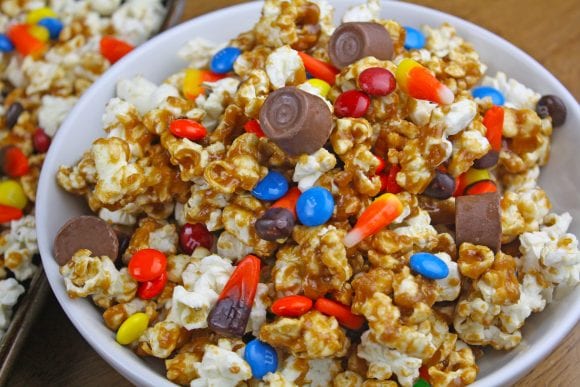 MORE RECIPES YOU'LL LIKE: