I'm very excited for Finding Dory to open on the June 17th. We've already made plans as a family to see it opening weekend.
I've been seeing so such amazing cookie decorating videos on Facebook, I wanted to make custom Finding Dory and Finding Nemo cookies that would be both easy to make and super cute. So here's what I did…
How To Make Finding Dory and Finding Nemo Cookies
(Makes 8 cookies.)
First I rolled out store-bought sugar cookie dough. You can definitely make your own and if you do, I recommend our perfect sugar cookie recipe.
Next, using my fish cookie cutter, I cut out some fish shapes.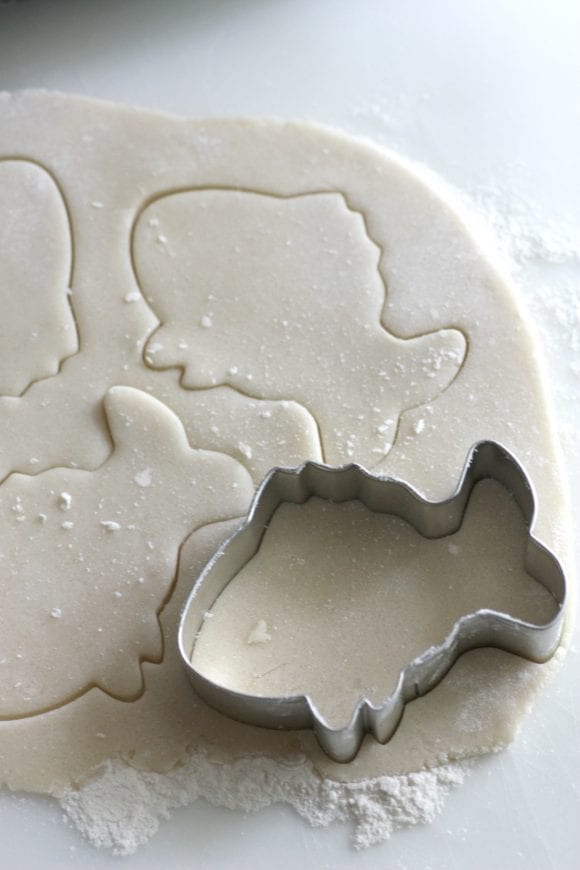 Here are my naked fish cookies right out of the oven.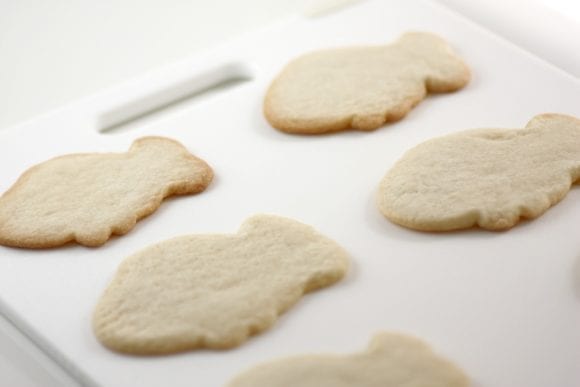 Next I gathered my tools and supplies.
Supplies:
In a Ziplock bag, I squeezed out about 1/3 a bag of white cookie icing, added some orange food coloring, and mixed it until the color was even.
Then I cut off a tiny end of the Ziplock bag so I could pipe it. I drew a simple orange fish and filled it in with the cookie icing.
Then I added an eye, and when the orange was dry, I added a band of black cookie icing along the end of the tail.
TIP: Use a fondant molding stick to smooth out and spread your cooking icing. It works great!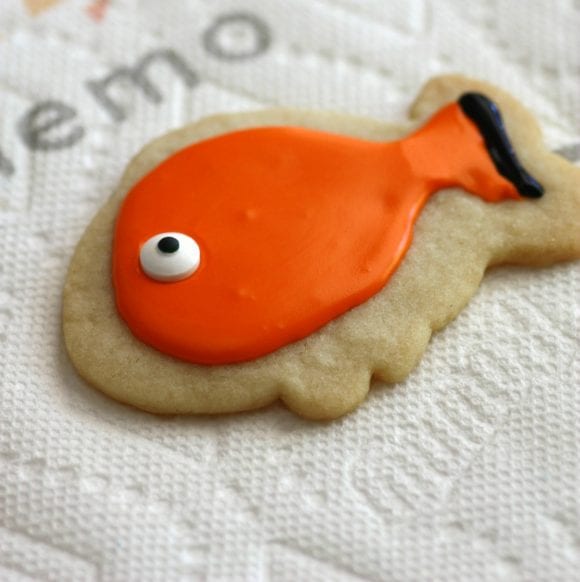 Next, using the white decorating gel, I added three white stripes to the Nemo body, the middle one a little thicker than the other two.
I made blue cookie icing using the same technique I used for the orange. I drew the round Dory fish bodies and added candy eyes.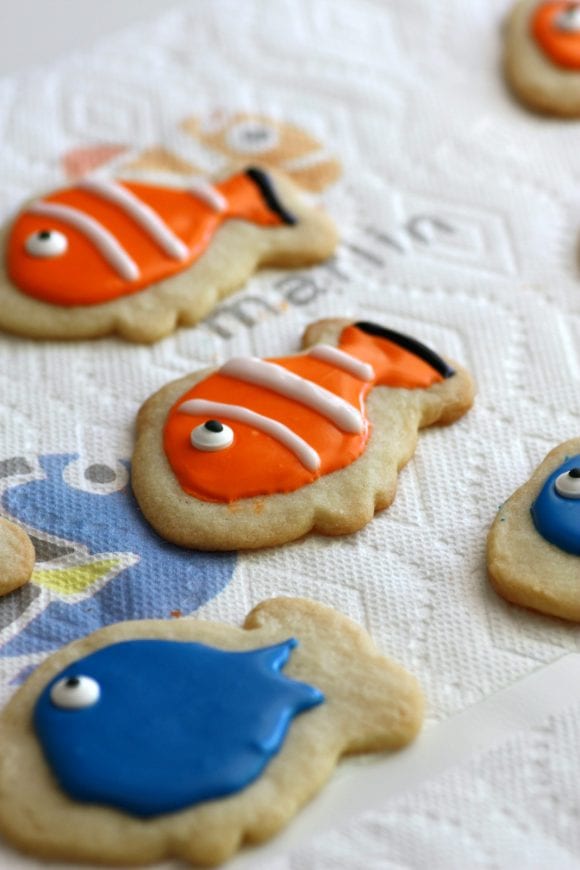 Then using yellow cookie icing, I added the yellow Dory tails.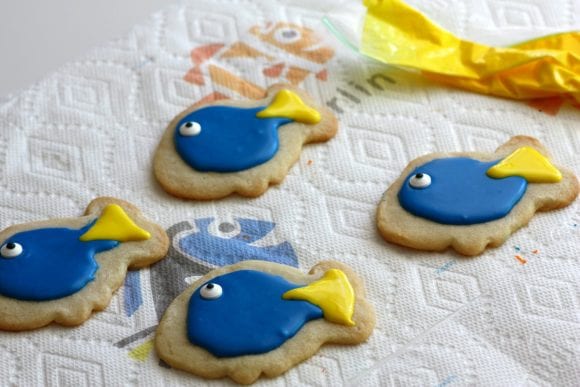 Using my black food marker, I drew the Dory details. I was very pleased with how they turned out!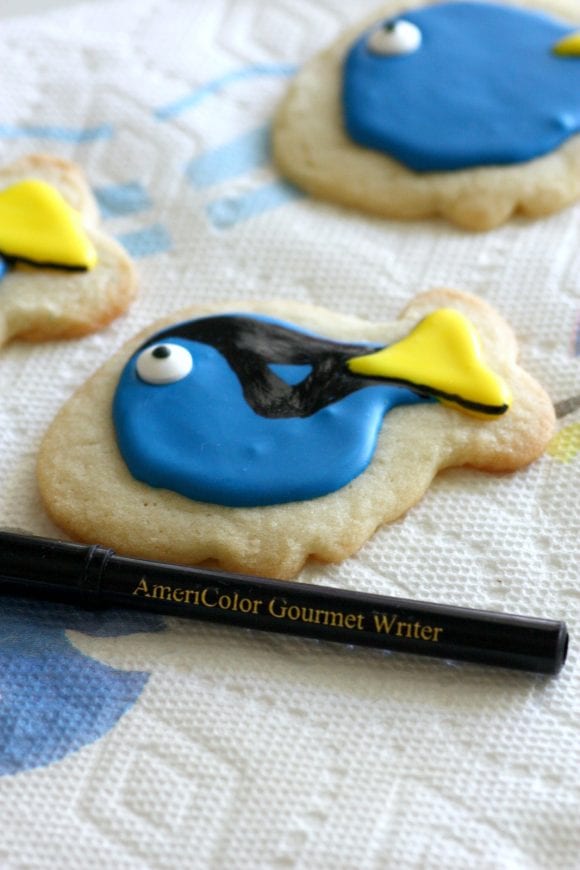 To serve the Dory cookies, I placed them on top of plastic fish bowls filled with Cool Blue Gatorade, and added blue striped paper straws.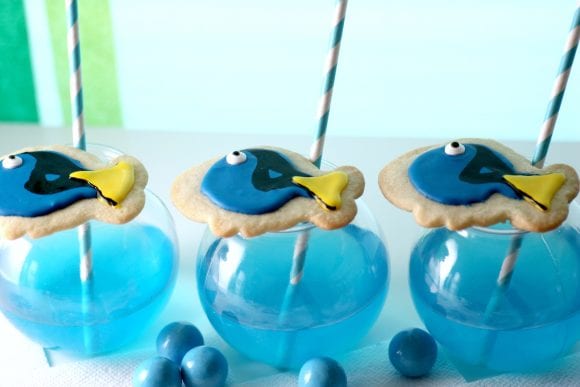 And my Nemo cookies I displayed on a cake stand and placed them on top of orange Sixlets. I love how Sixlets look as a cookie backdrop.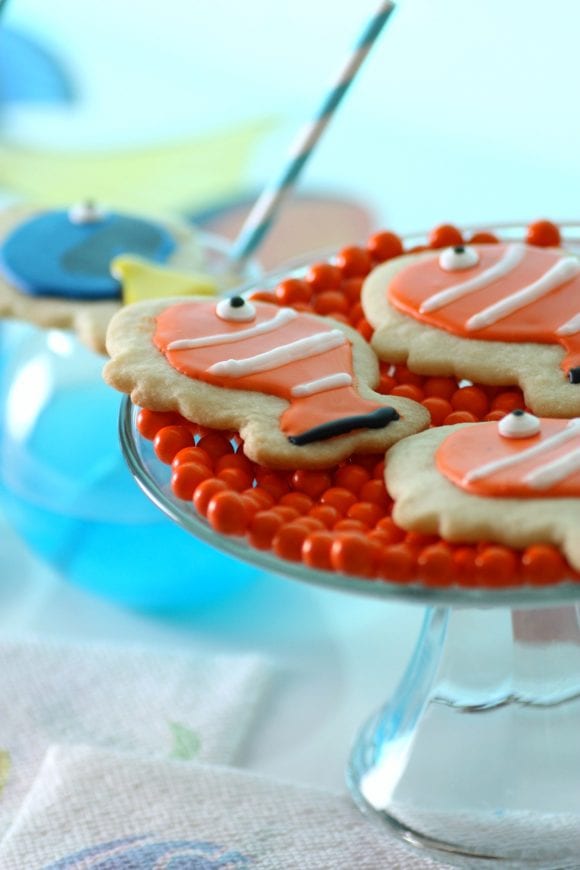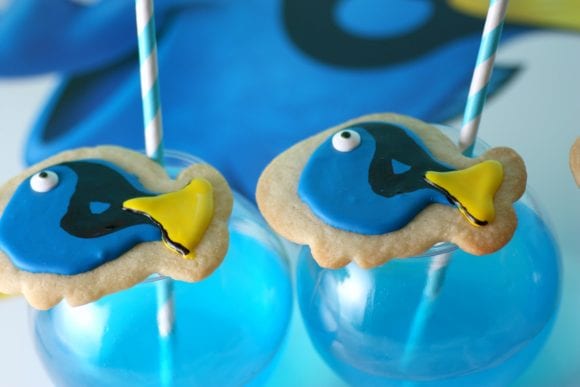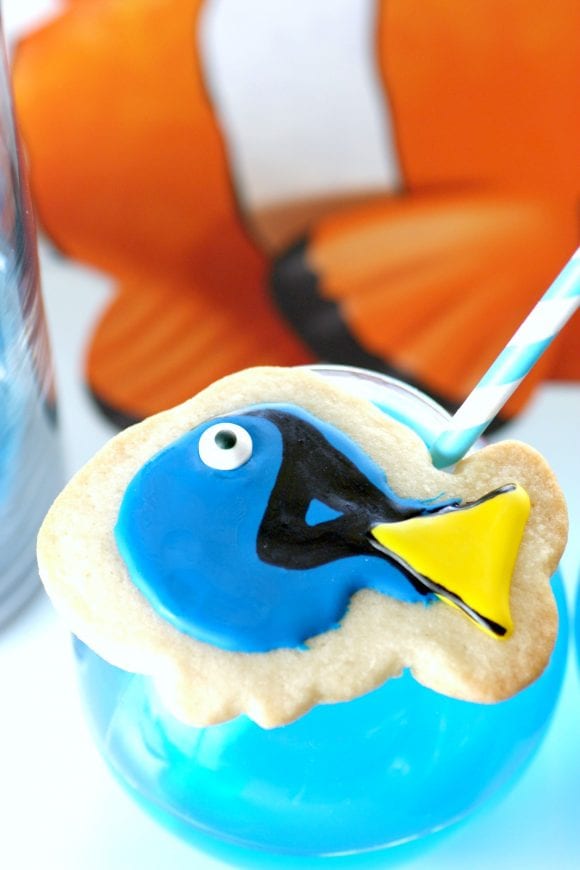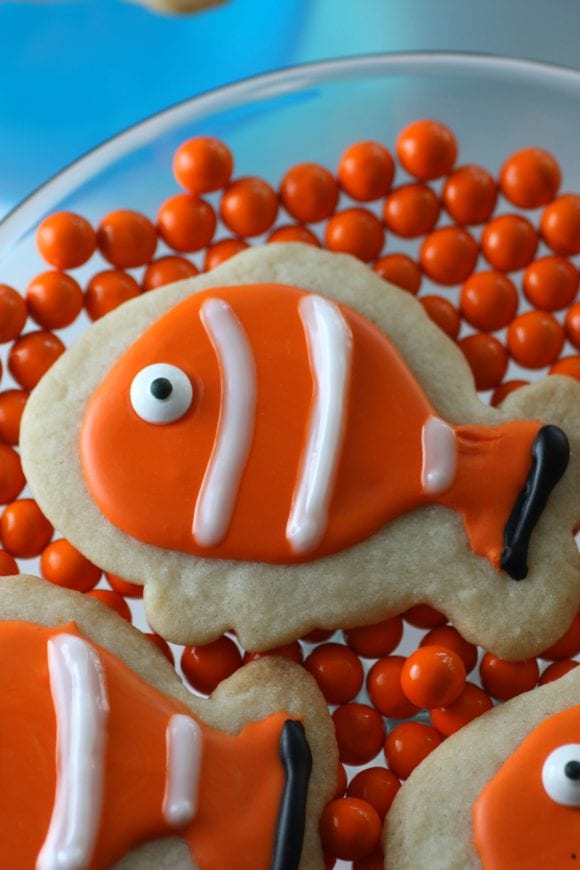 For more inspiration, check out these Finding Nemo parties on our site. If you throw a Finding Dory, please add it to our site. I'd love to see what creative things you do!