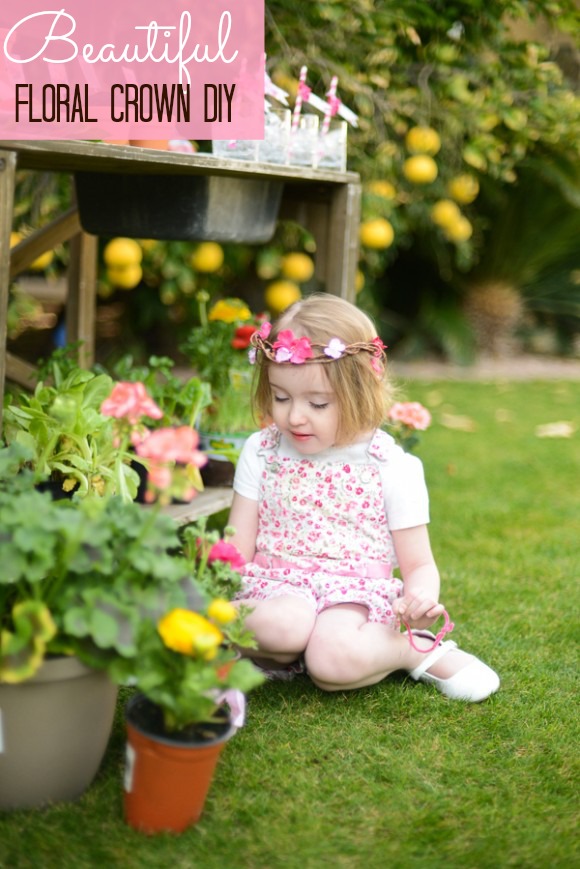 Nicole from Tikkido is here today with an adorable (and easy) floral crown craft. My daughter will want me to make her one this instant!

Having a woodland fairy party soon? Heading to a Renaissance Fair? Or maybe you just have a kid who loves to play dress up. There are dozens of good reasons to find an excuse to make these darling floral crowns.
Materials and Equipment Needed:
Grapevine Floral Wire (available at any craft store)
Silk flowers
Hot glue gun
Wire cutters
Crystal beads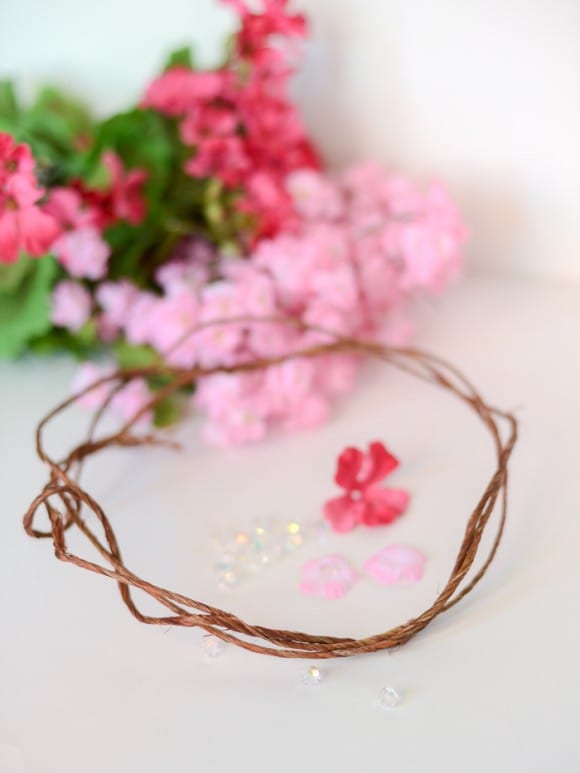 I absolutely love grapevine floral wire. Such versatile stuff! It's easy to cut and bend, but is nice and sturdy, and is perfect for this craft.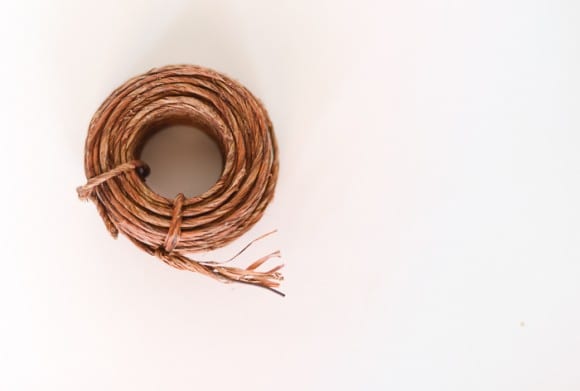 Start by cutting a length of wire long enough to wrap around a head two or three times. For this example, I cut my wire approximately 36″ long. No need to be precise, though; this is a very forgiving craft.
All you need to do is wrap the grapevine wire in a circle big enough to sit on a head. It's better to make the circle a little on the big side, because it can always be pinched and bent a bit for smaller kids, but if you make the crown too small, it's going to be very difficult to keep it in place. Especially on wiggly little kids.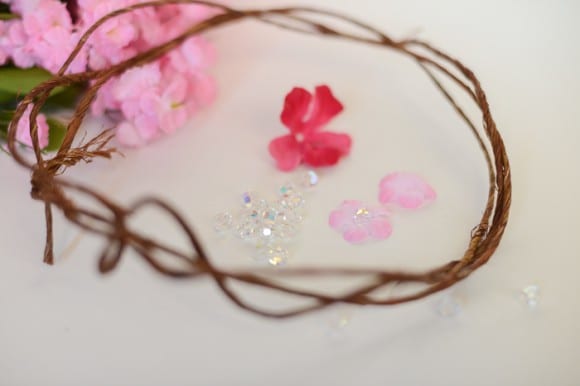 Once I've made my first ring, I like to take the remaining length of wire and wrap it around the first in a haphazard, organic fashion. The messier and more random and twisted you are, the better the crown looks. Really.
Embellish the crown by using a hot glue gun to attach a few silk flowers. I like to add a crystal bead to the center of each flower to make a sparkling center. It's fast, it's easy, but it makes the crown look all that much more magical!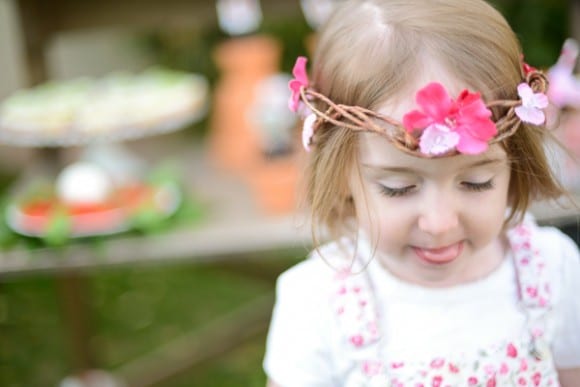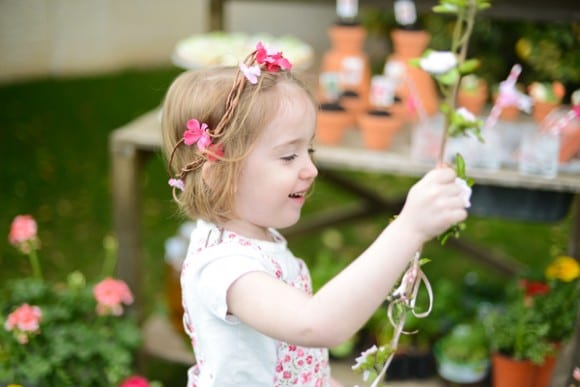 To learn more about Nicole (who enjoys decorating cakes but not eating them, Irish dancing, public radio, Old English language and archaeology, and geekery of all sorts), visit her at Tikkido and Tradewind Tiaras.