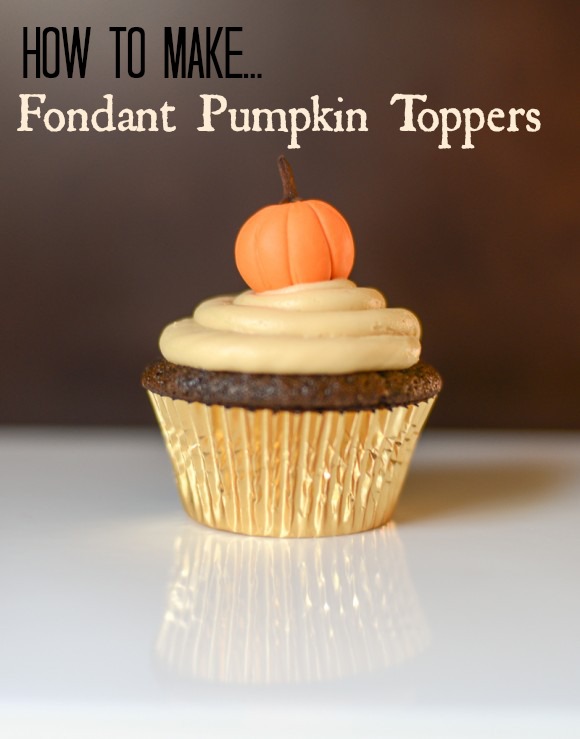 Nikki from Tikkido is a baker and cake designer extraordinaire, so I'm  excited for her to share how she made these pumpkin toppers, perfect for Halloween and Thanksgiving!
I love making little pumpkins out of gumpaste or fondant to create adorable little edible cupcake decorations. They're so fast and easy to make, especially if you use my secret material, cloves.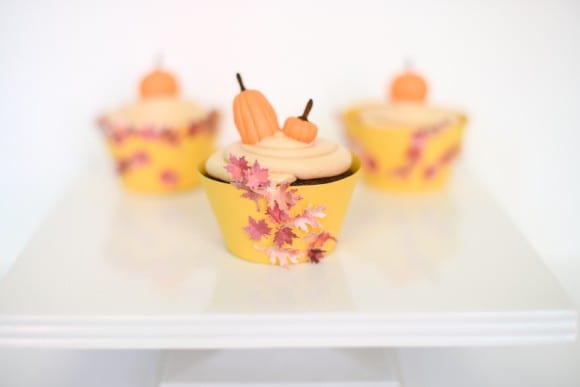 Materials to make these pumpkin cupcake toppers:
Whole cloves
Gumpaste or fondant (I like Satin Ice brand)
Orange food coloring
Small, sharp knife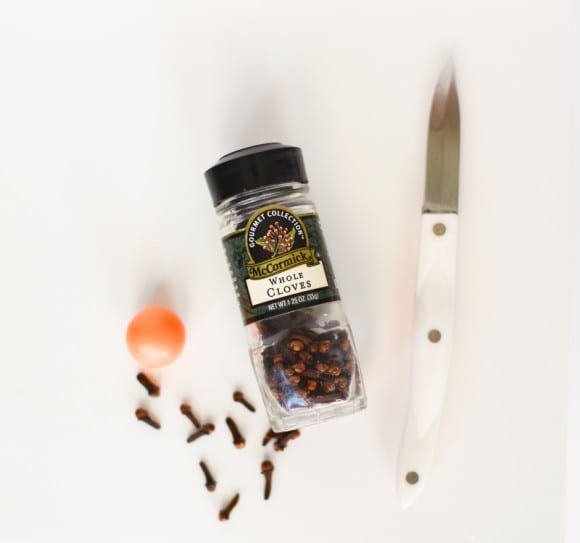 Directions:
Start by coloring your gumpaste orange, and rolling it into a ball.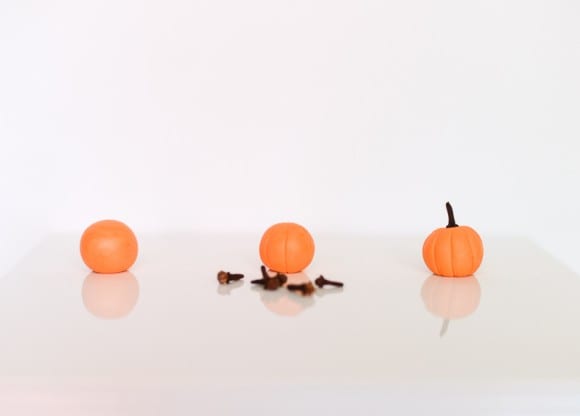 Next, use the knife to score lines in the orange ball of gumpaste. At this point it will look sort of pumpkiny, but honestly, not very good. But now it's time for the magic!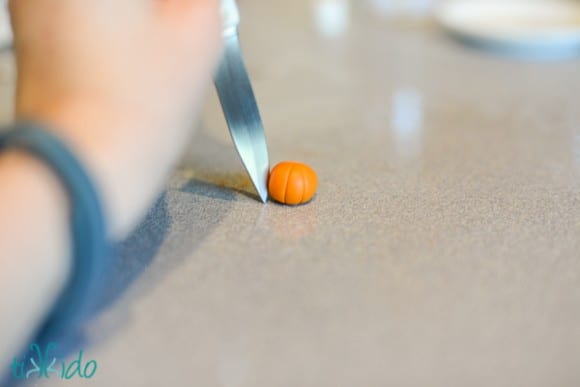 Take a clove, and push it into the top of the gumpaste ball. It makes the most realistic, best miniature pumpkin stem ever. EVER. It looks exactly like a pumpkin in miniature, and with absolutely zero artistic effort.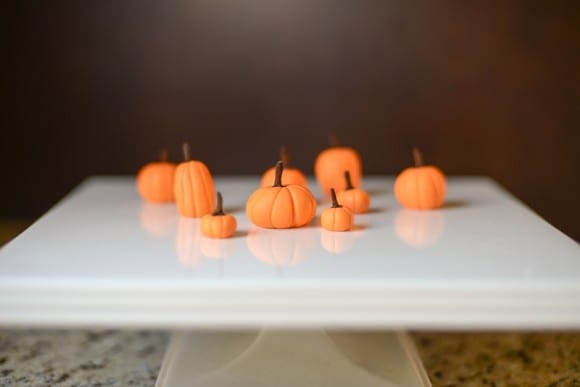 Plop these little charmers on top of a plain cupcake and you have something spectacular for any fall event.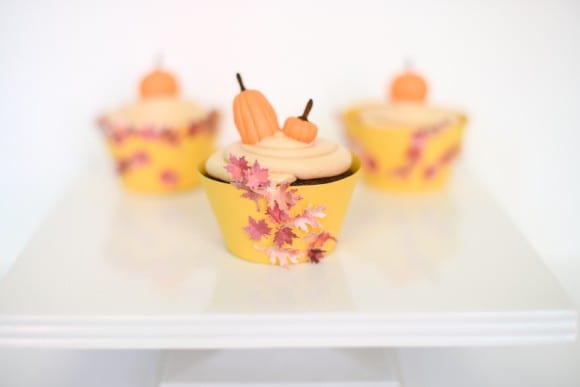 Just beautiful, Nikki! I'm going to try them soon!
To learn more about Nicole (who enjoys decorating cakes but not eating them, Irish dancing, public radio, Old English language and archaeology, and geekery of all sorts), visit her at Tikkido and Tradewind Tiaras.