Here's a fun set of FREE holiday printables from Hey Yo Yo! This collection is full of festive tags and labels, perfect for wrapping up treats, a banner to spell out anything, and there's even a recipe!!
The collection includes: straw flags, round party tags, gingerbread boy cutouts, star tags, 2×4 hang tags, 2×4 sweets labels, bottle labels, "A" to "Z"  banner, a recipe for ginger sticks (how awesome!).
DOWNLOAD THE HIGH RESOLUTION FILES FOR PRINTING HERE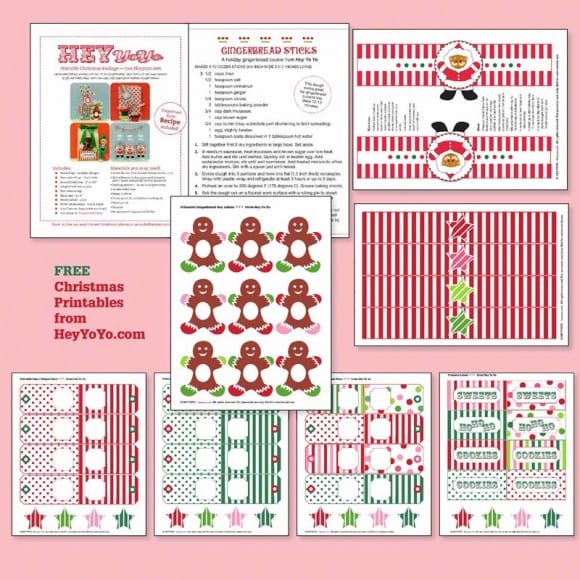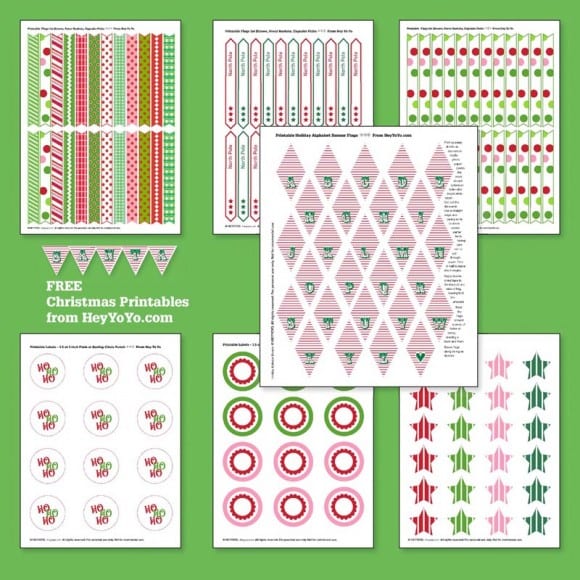 If you're looking for all things vintage-y, party, and fun, definitely check out Hey Yo Yo. They sell some of the cutest and coolest party supplies!
Also, for further holiday inspirations, check out these fantastic Christmas Parties on our site and all our collections of free Christmas printables.