Whether you are celebrating Thanksgiving or Friendsgiving download our FREE Friendsgiving printables and FREE Thanksgiving printables to decorate your celebration.
We hope you have a wonderful celebration with the people you love!
Use our FREE Thanksgiving printables for kids to decorate the kid's table this Thanksgiving, or download any of our other FREE Thanksgiving party printables, including our beautiful Free printable "With Thankful Hearts" Thanksgiving sign and cards.
Be sure to check out both our Friendsgiving party ideas, and fun Thanksgiving Party Activities, especially our FREE printable Thanksgiving bingo game that is certain to keep everyone entertained!
Download FREE Friendsgiving/Thanksgiving Printables!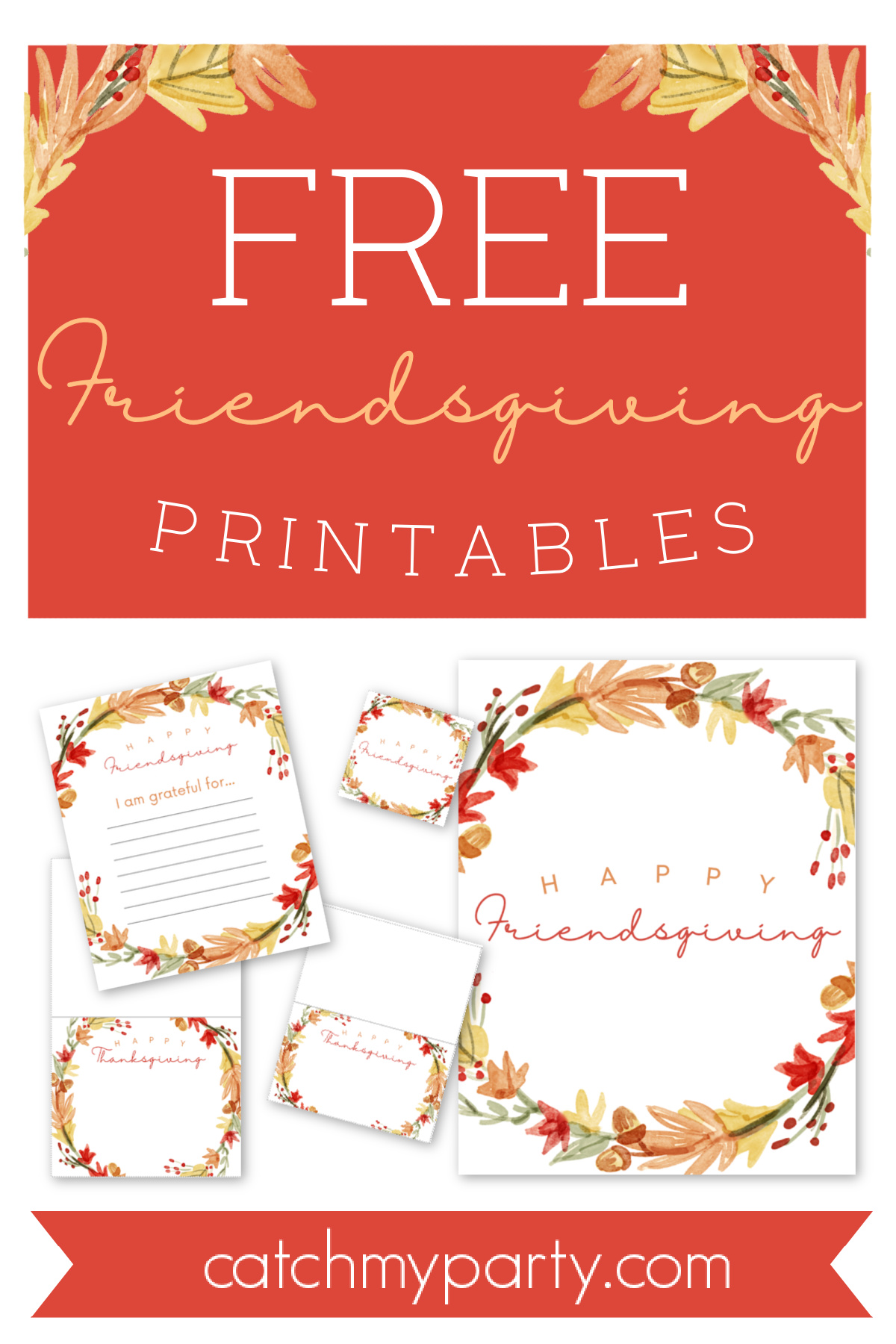 We also have a bunch of pumpkin-themed party ideas that are sure to inspire!
For food ideas take a look at this mouth-watering Thanksgiving meat and cheese plate or our last-minute Thanksgiving desserts!
If your crafty, you'll love this pumpkin vase DIY, chalkboard menu DIY, and our acorn treat DIY too!
Download the set, save it to your computer, print them out, cut them out, and decorate!
Download FREE Friendsgiving/Thanksgiving Printables!
Reasons to Love these FREE Friendsgiving Party Printables!
Bonus Thanksgiving printables: Along with your Friendsgiving materials, you'll also receive Thanksgiving-themed printables, giving you extra options for seasonal decorating and celebrating.
Budget-friendly: They're completely free, helping you save money for other party essentials.
Coordinated designs: The printables come in a matching set, ensuring a cohesive and stylish look for your event.
Time-saving: Instantly download and print the materials, saving you hours of design work.
Stress-free planning: With everything from welcome posters to "I am Grateful For…" Cards, your Friendsgiving preparation becomes a breeze.
Impressive results: Your guests will be impressed by the professional-looking decorations and invitations, enhancing the overall party experience.
Environmentally friendly: By printing only what you need, you can minimize waste and reduce the environmental impact of your Friendsgiving celebration.
Download FREE Friendsgiving/Thanksgiving Printables!
FREE Friendsgiving and Thanksgiving printables included:
Welcome Posters
Cupcake Toppers
Blank Tented Cards
"I am Grateful For…" Cards
'Grateful' Banner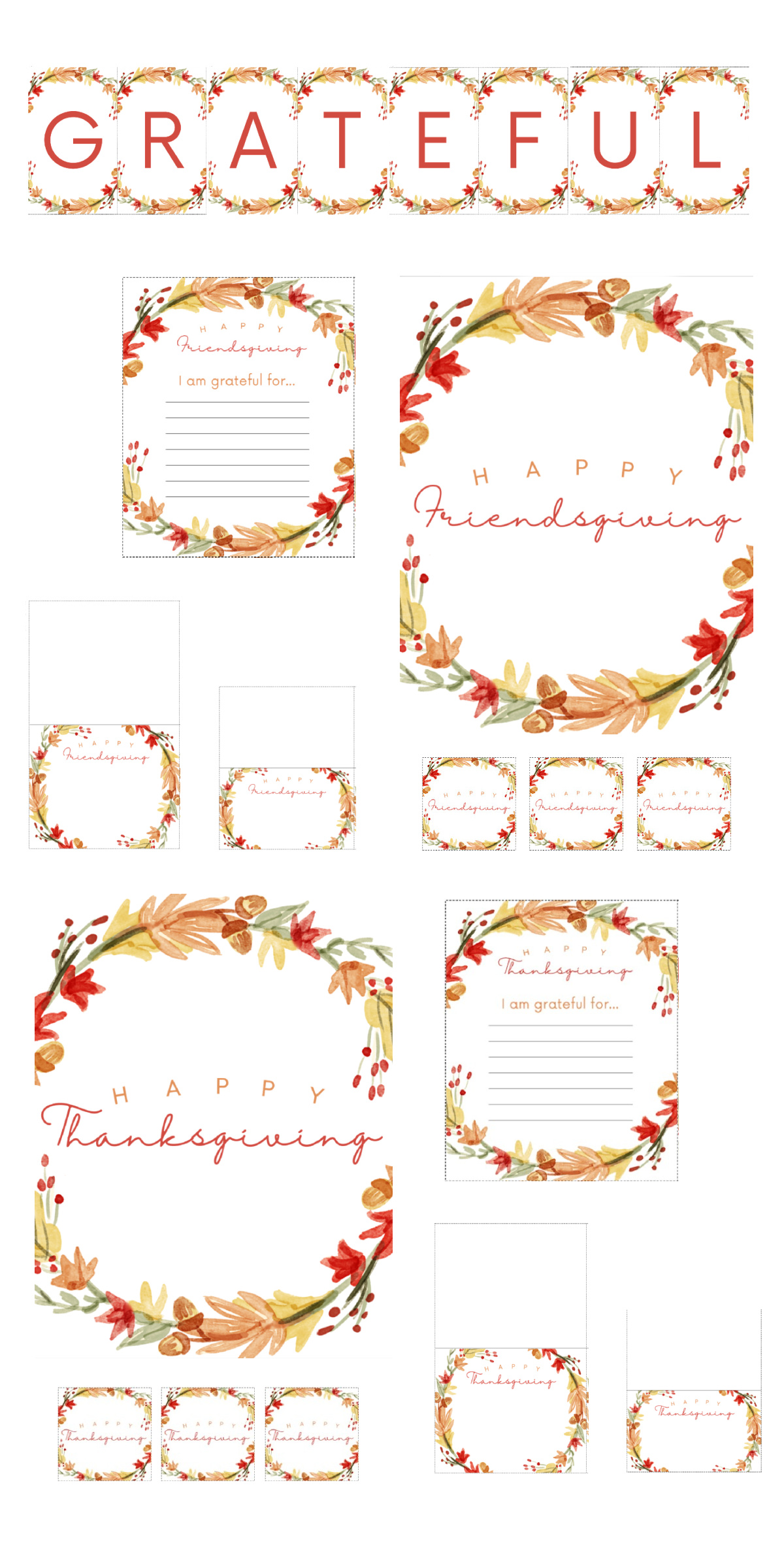 Download FREE Friendsgiving/Thanksgiving Printables!
Key Supplies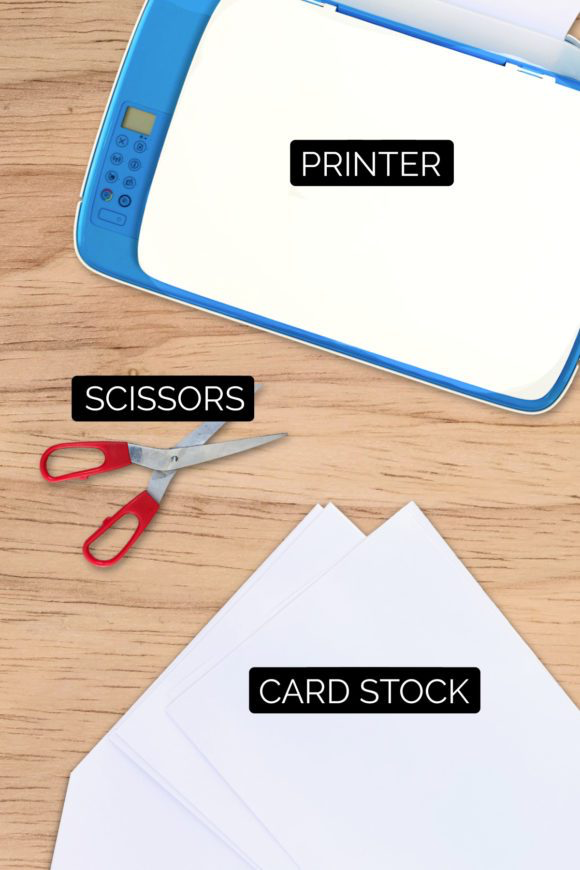 Download FREE Friendsgiving/Thanksgiving Printables!
How-To Steps
Step 1
Grab our FREE Friendsgiving/ Thanksgiving printables by clicking the download button. Save the file on your computer to have it ready for your party planning.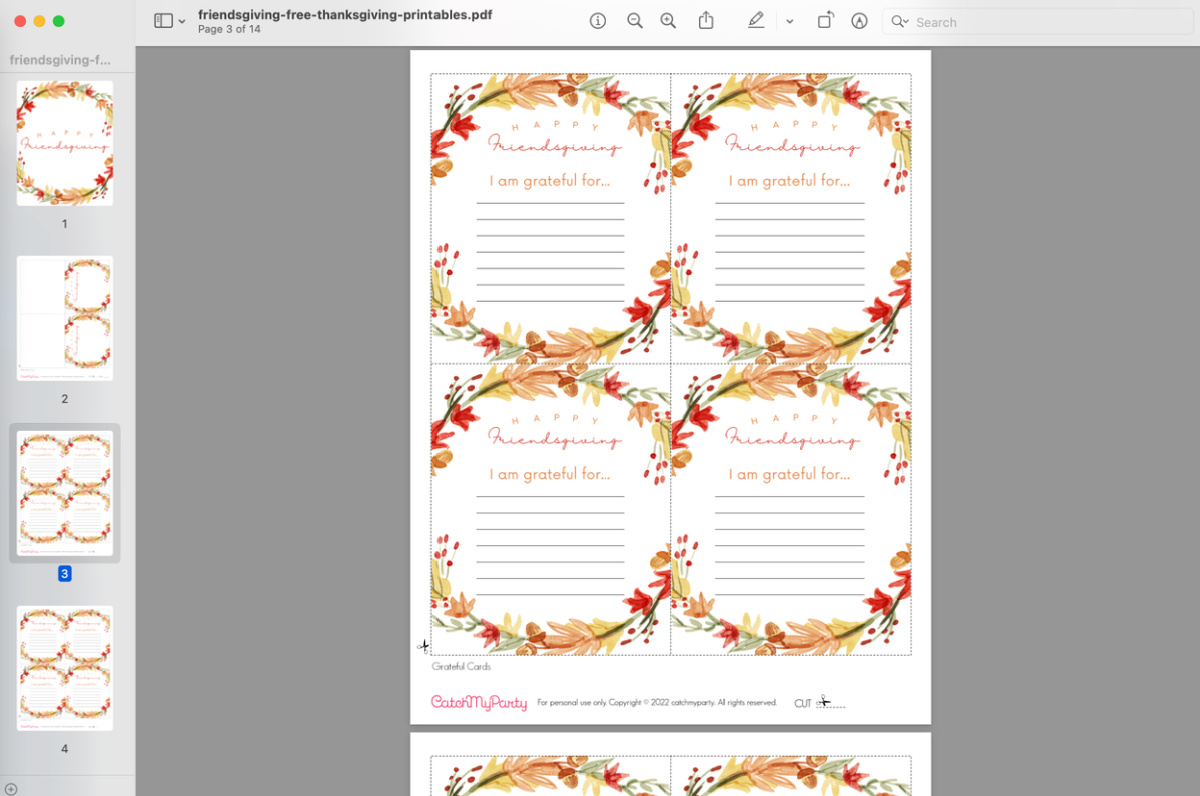 Step 2
Once you've got the file on your computer, simply open it and print the pages using your color printer and standard 8.5×11 inch card stock.
Step 3
Get ready for some festive crafting fun! Begin by meticulously cutting out all the Friendsgiving/Thanksgiving party printables, and then follow our simple, step-by-step guidance to easily put together each element.
Friendsgiving Welcome Poster
Find a prominent spot near your entryway and display this warm and inviting poster to greet your guests and set the tone for a memorable Freindsgiving celebration.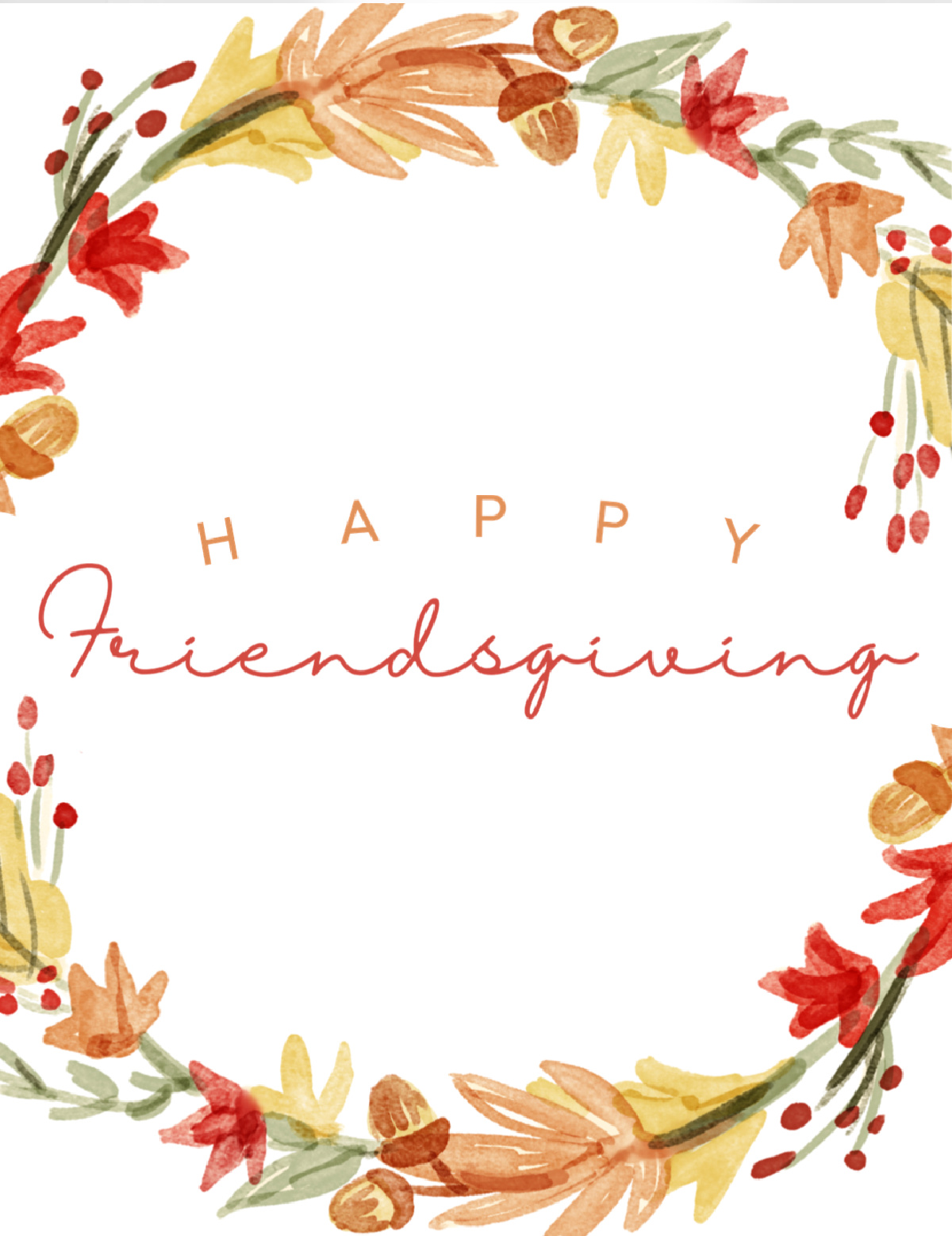 Thanksgiving Welcome Poster
Enhance the welcome posters visual appeal by elegantly framing it, and then choose a prominent location near the entrance to warmly welcome your friends and launch your Thanksgiving celebrations with a touch of sophistication.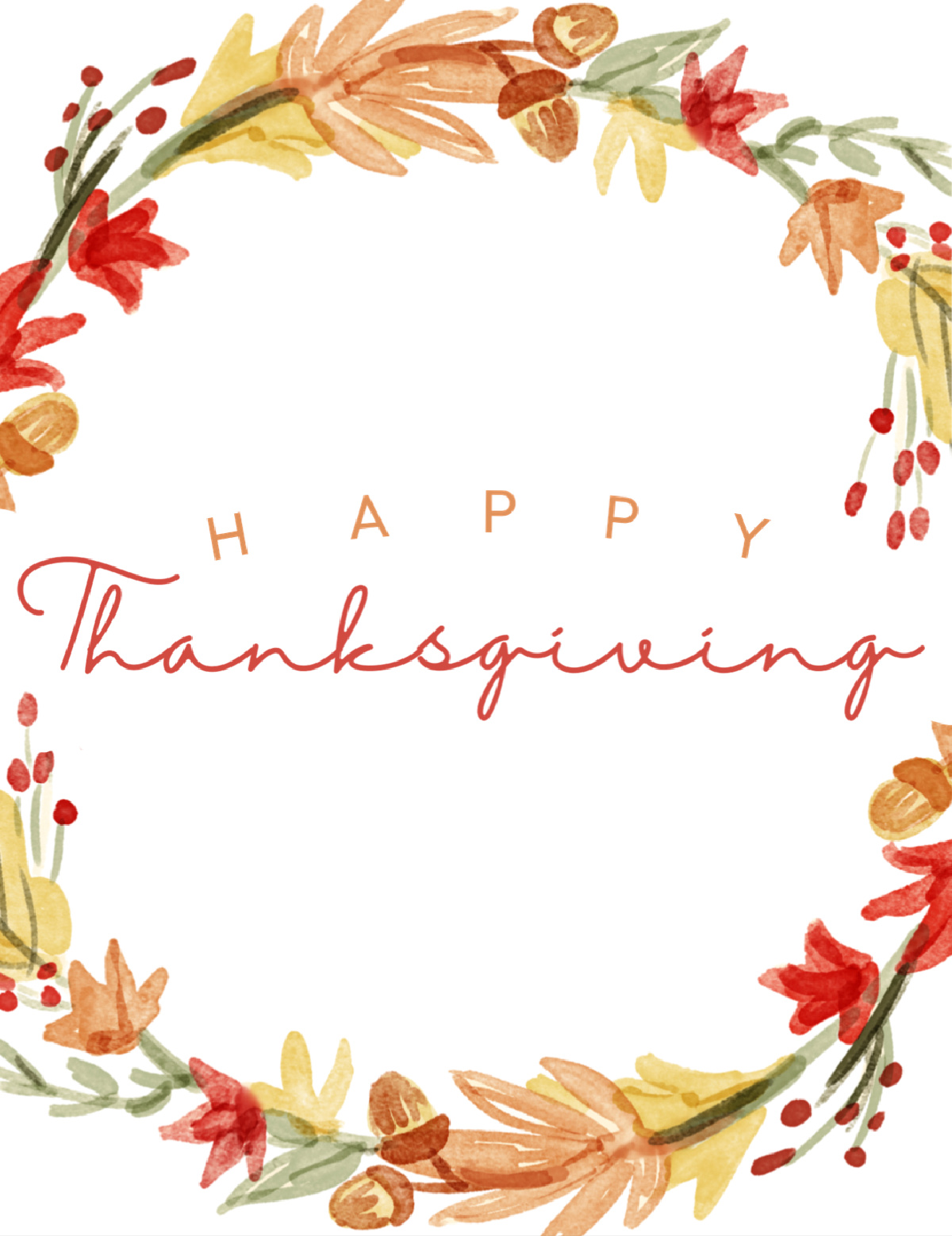 Friendsgiving Cupcake Toppers
Enhance your Friendsgiving desserts by attaching each cupcake topper to a toothpick with a little glue or tape. Top your cupcakes with these fun decorations and enjoy the festive transformation!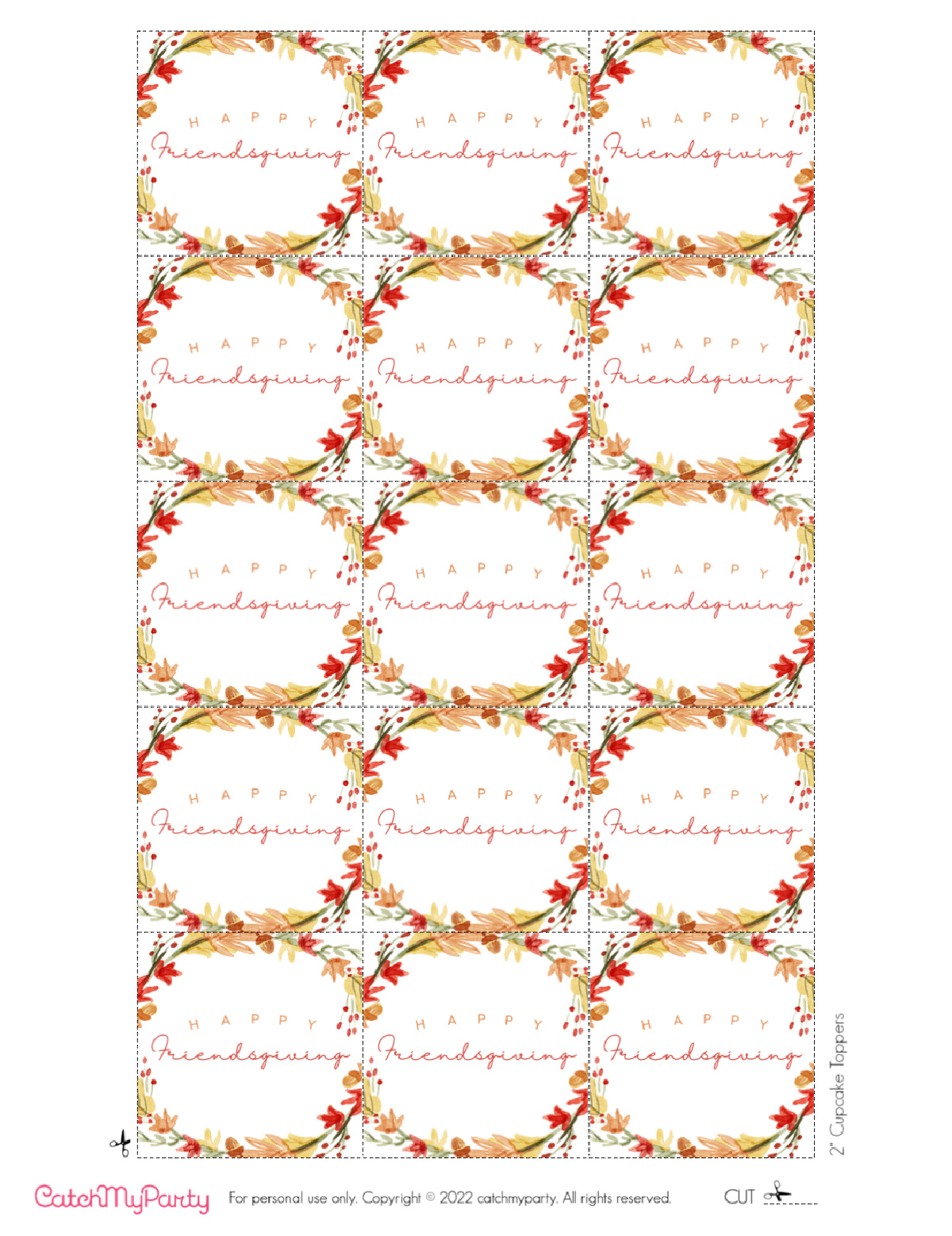 Thanksgiving Cupcake Toppers
Affix these printable Thanksgiving cupcake toppers to toothpicks using a small amount of glue or tape, and insert them into your freshly baked cupcakes for a festive and delectable finishing touch to your Thanksgiving spread.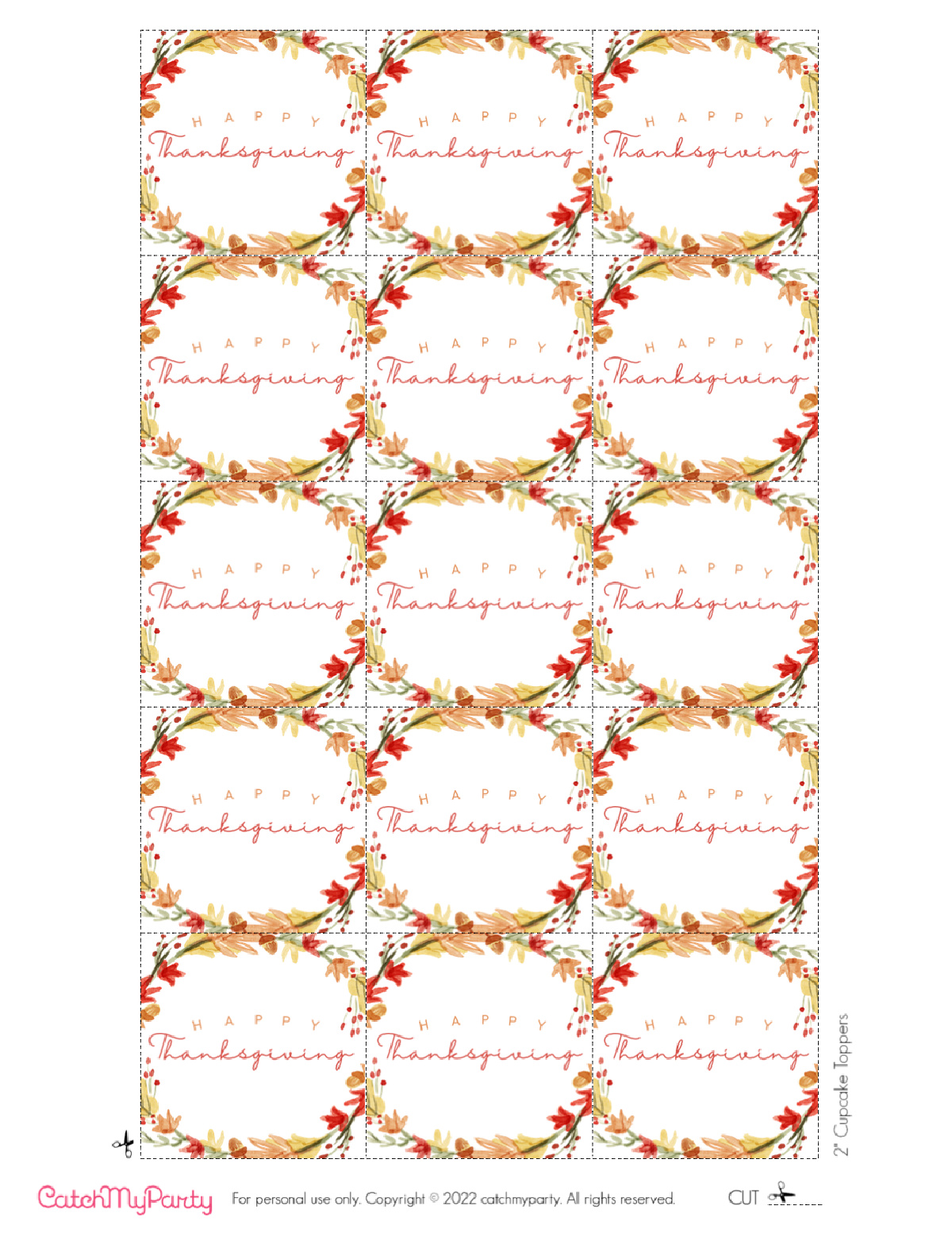 Download FREE Friendsgiving/Thanksgiving Printables!
Friendsgiving Blank Tented Cards (Large and Small)
Trim along the designated lines and then fold them in half to craft your tented cards. You can now personalize them by adding guest names or dish labels, providing an individualized and well-organized accent to your Friendsgiving gathering.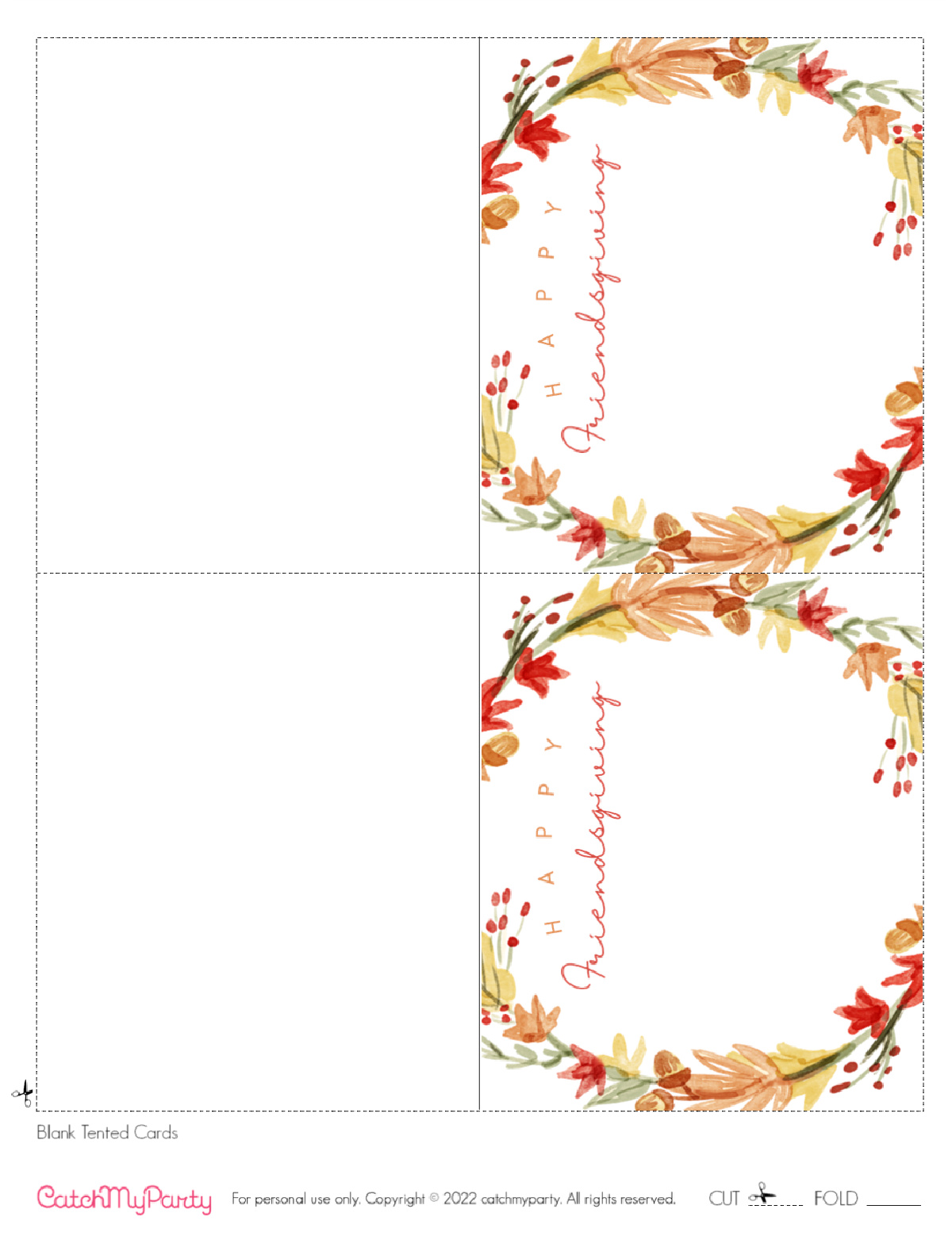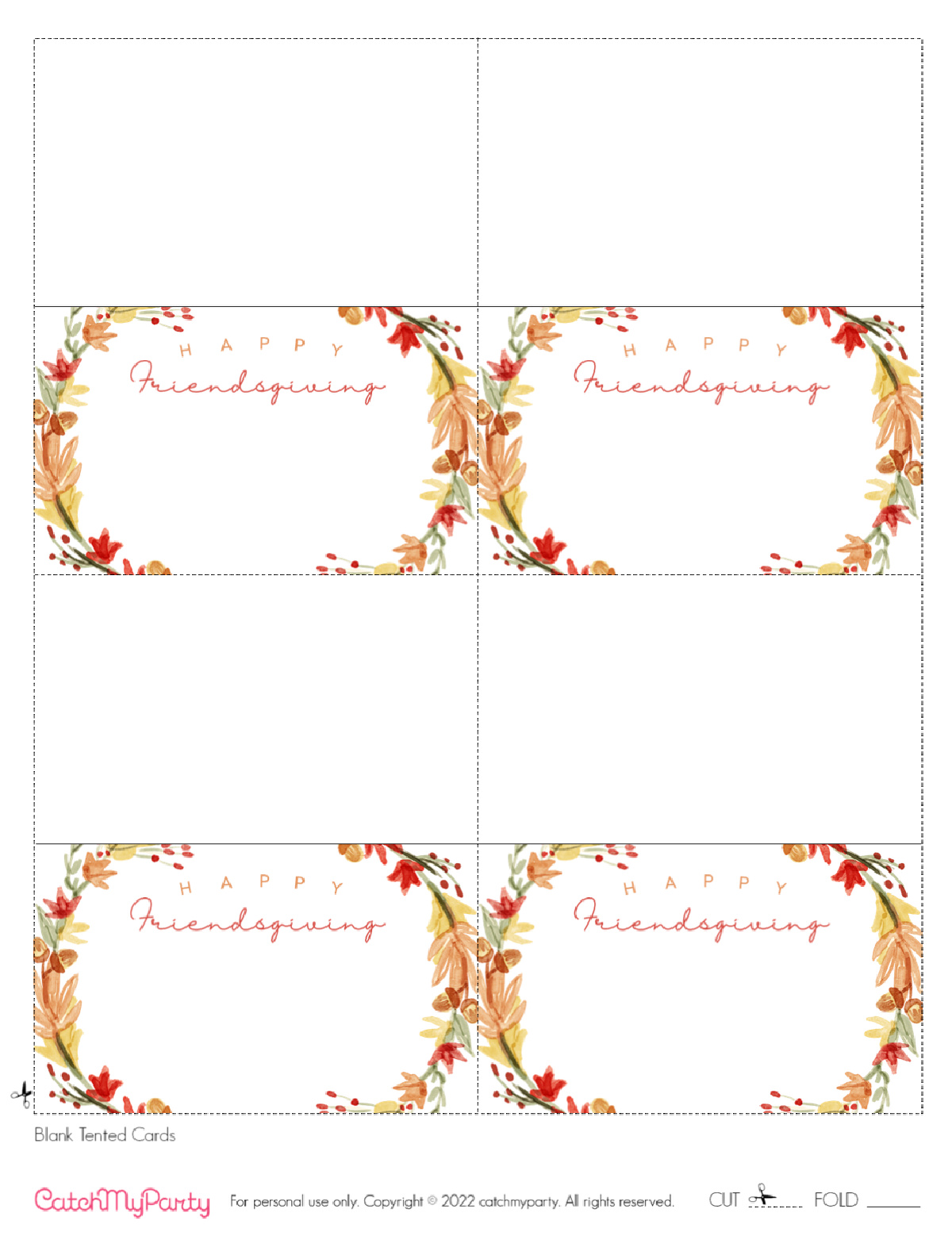 Thanksgiving Blank Tented Cards (Large and Small)
If you are hosting Thanksgiving, consider using these printable blank tented cards to enhance your table setting. Carefully cut along the provided lines and fold them in half to create stylish, personalized place cards or food labels. This simple addition adds an extra layer of warmth and organization to your Thanksgiving feast.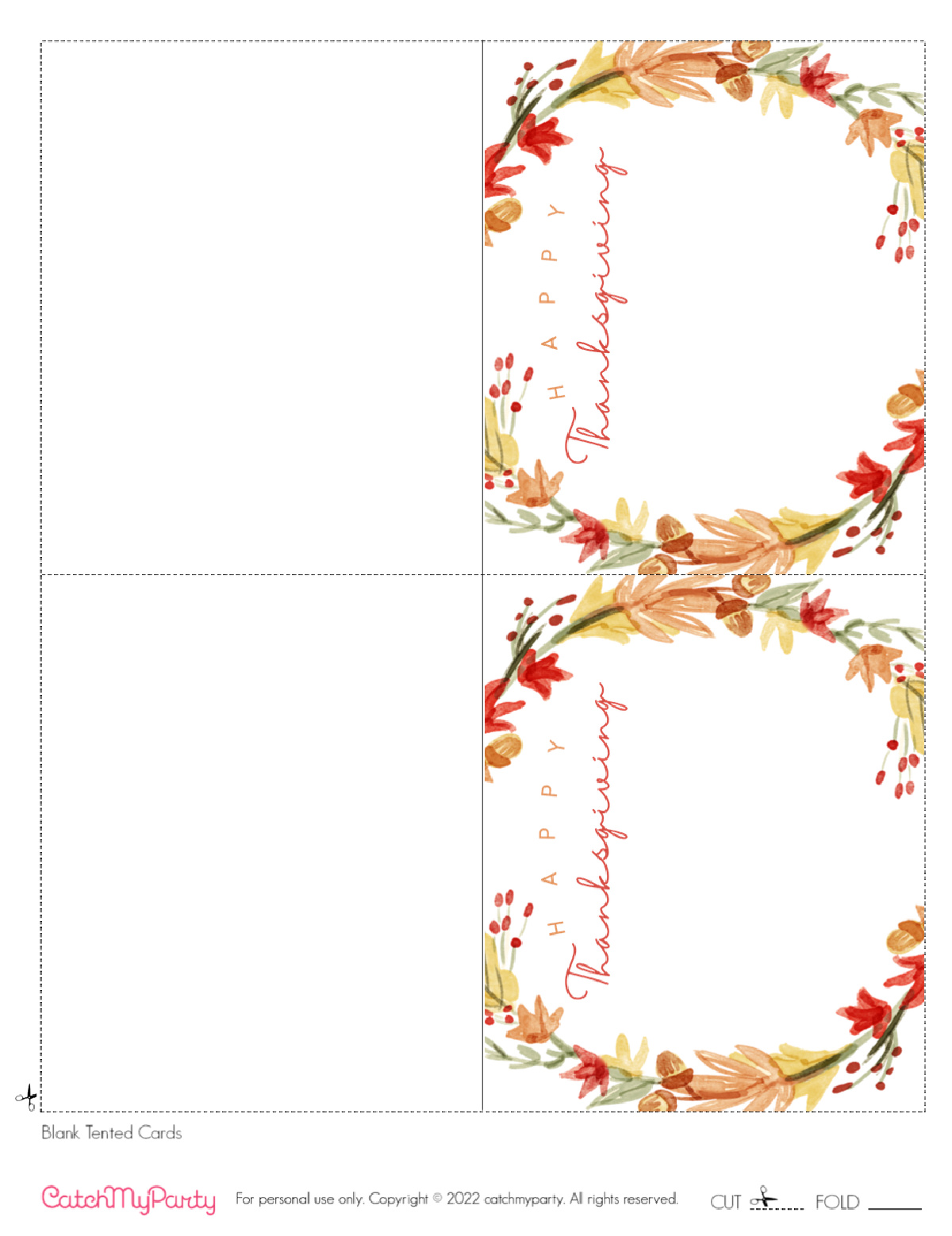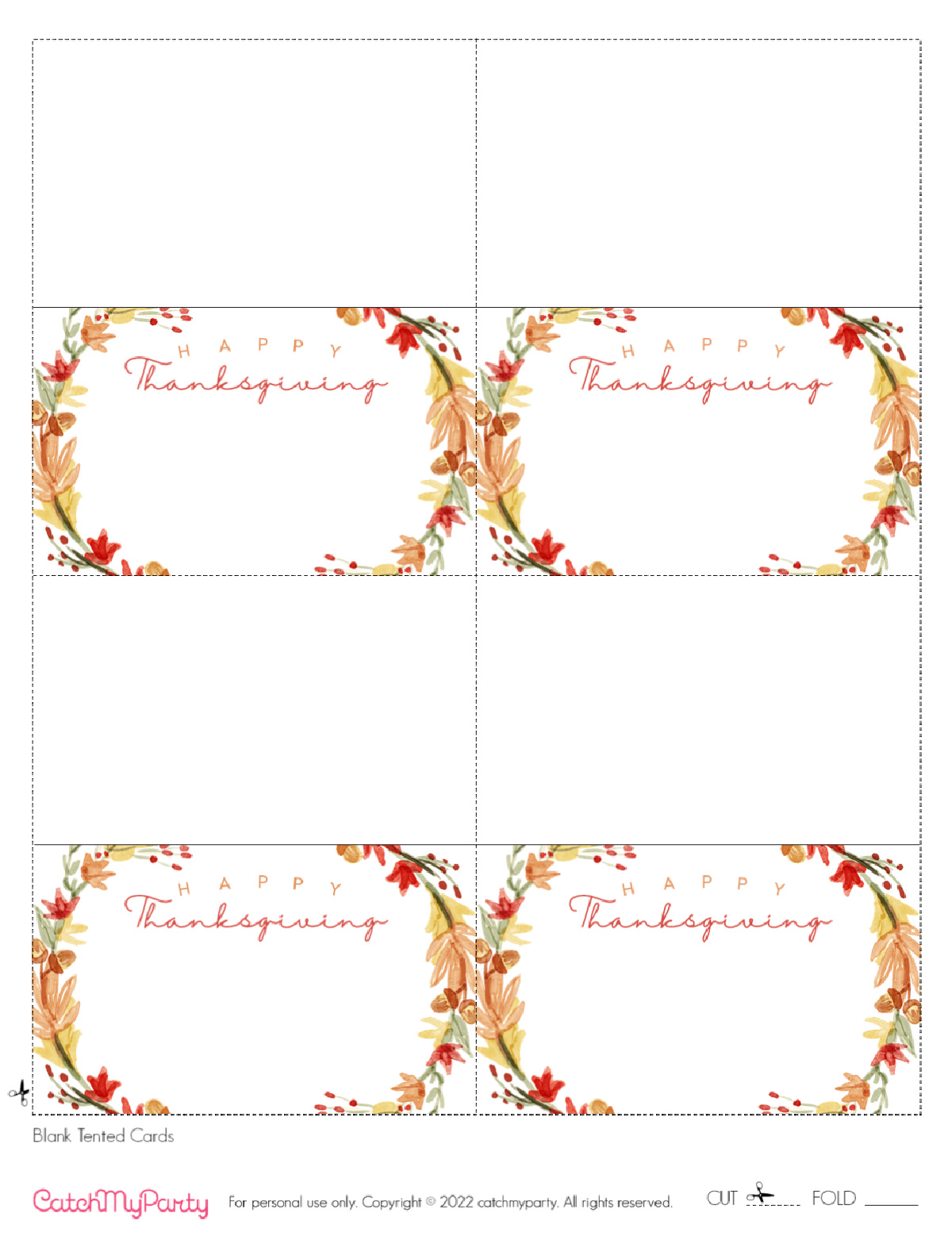 Friendsgiving "I am Grateful For…" Cards
These Friendsgiving "I am Grateful For…" cards are a wonderful way to encourage gratitude and reflection during your holiday gathering. Distribute them with your guests and invite everyone to fill in what they are thankful for and then share their thoughts during the meal or as part of a heartfelt Friendsgiving tradition. These cards add a meaningful and heartwarming element to your celebration, fostering gratitude and connection among friends and family.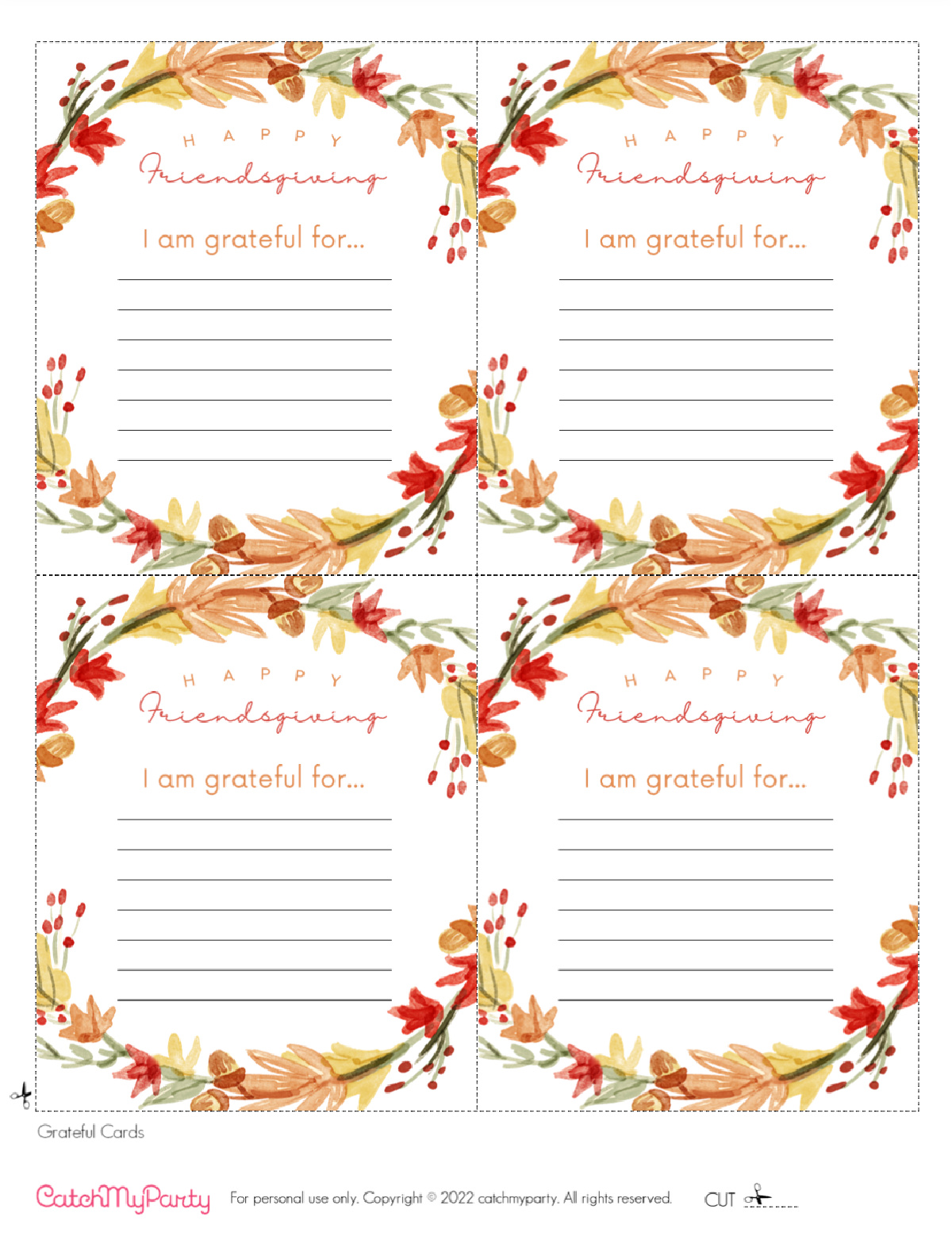 Thanksgiving "I am Grateful For…" Cards
We also have this Thanksgiving version that you can hand out to your guests and invite each person to share what they are thankful for, creating a meaningful and heartwarming Friendsgiving experience filled with appreciation and connection.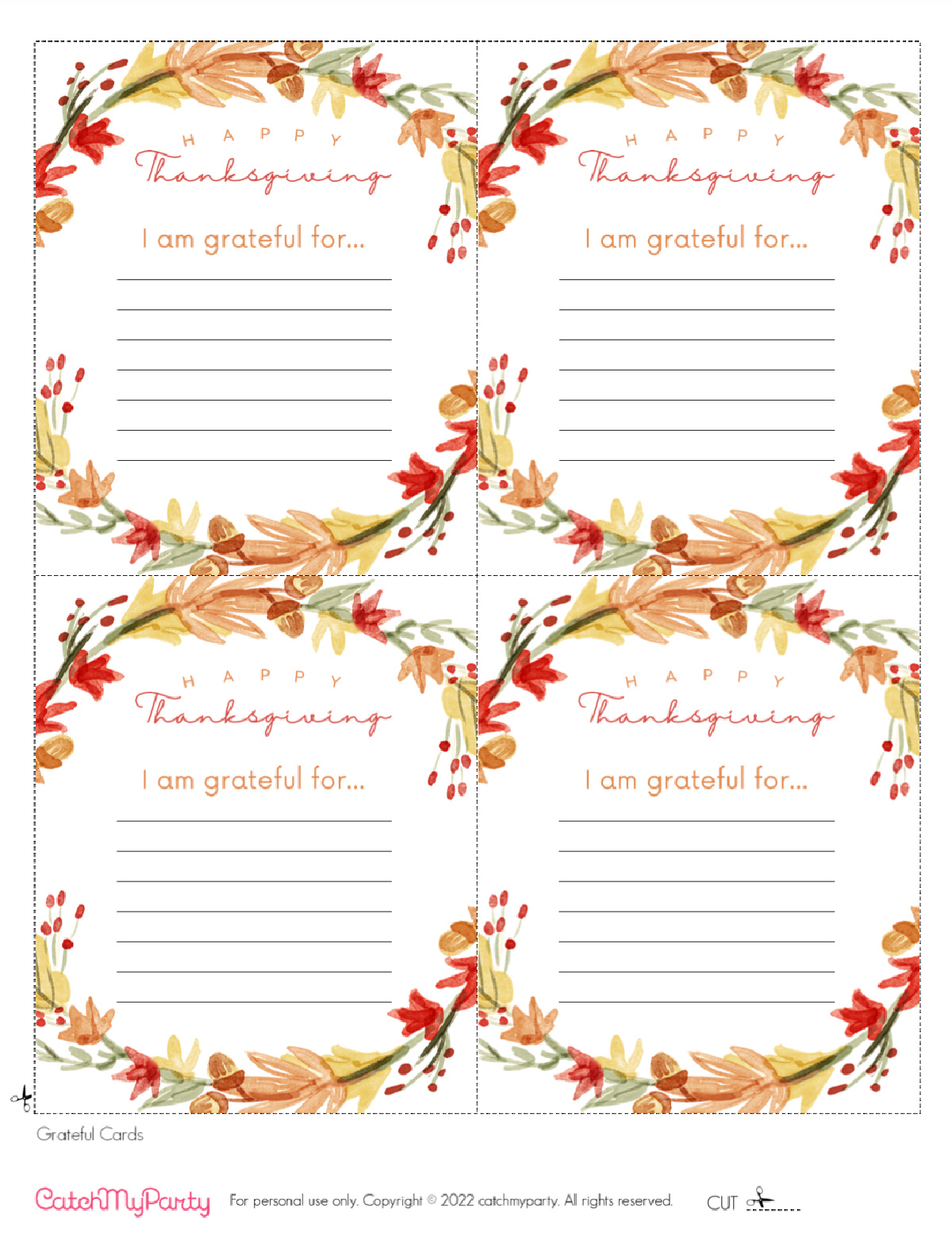 Download FREE Friendsgiving/Thanksgiving Printables!
'Grateful' Banner
Elevate the spirit of gratitude in your gatherings with this versatile "Grateful" banner that's perfect for both Friendsgiving and Thanksgiving celebrations.
To assemble, punch holes in the corners of each letter, and thread them onto twine or ribbon for a lovely and meaningful decoration.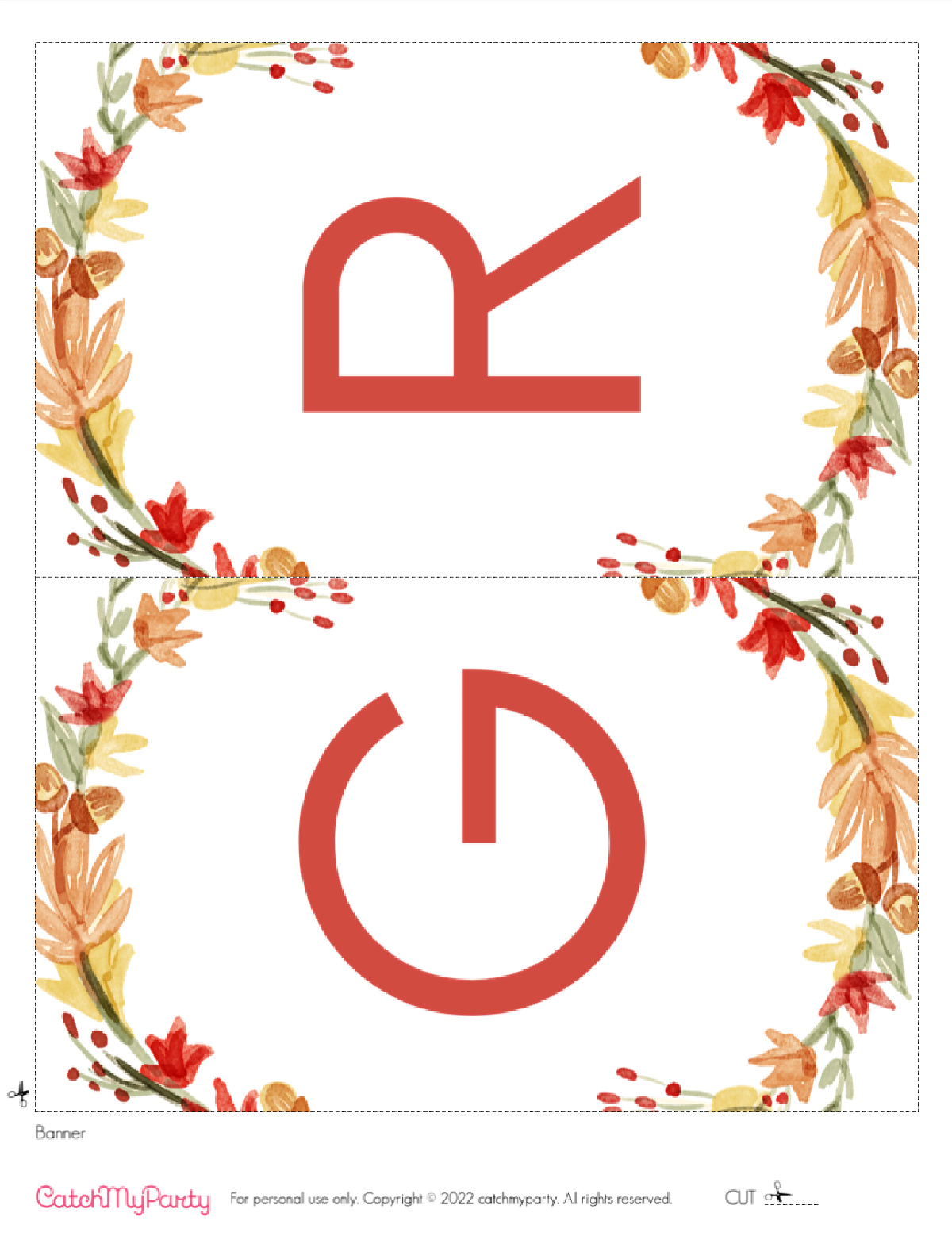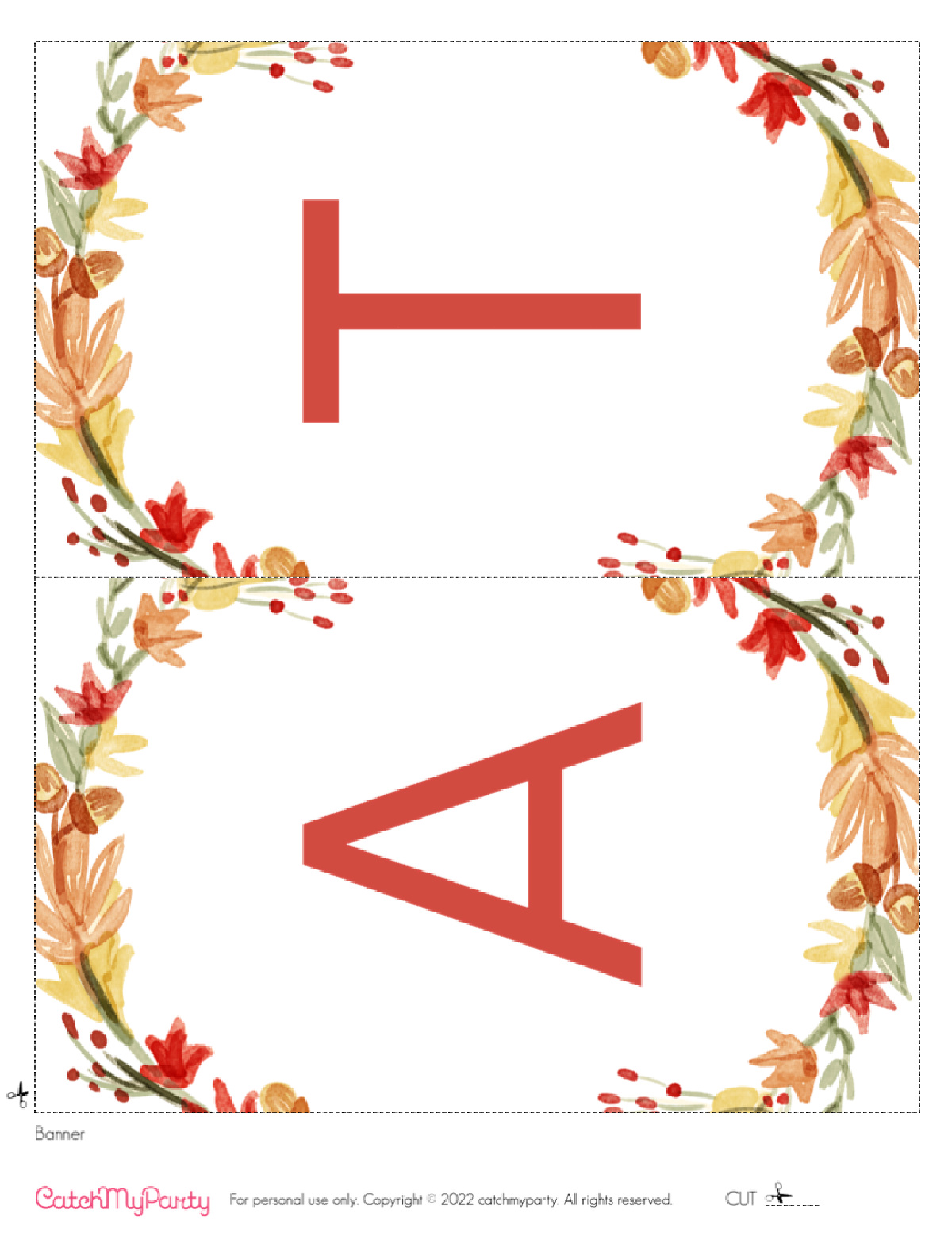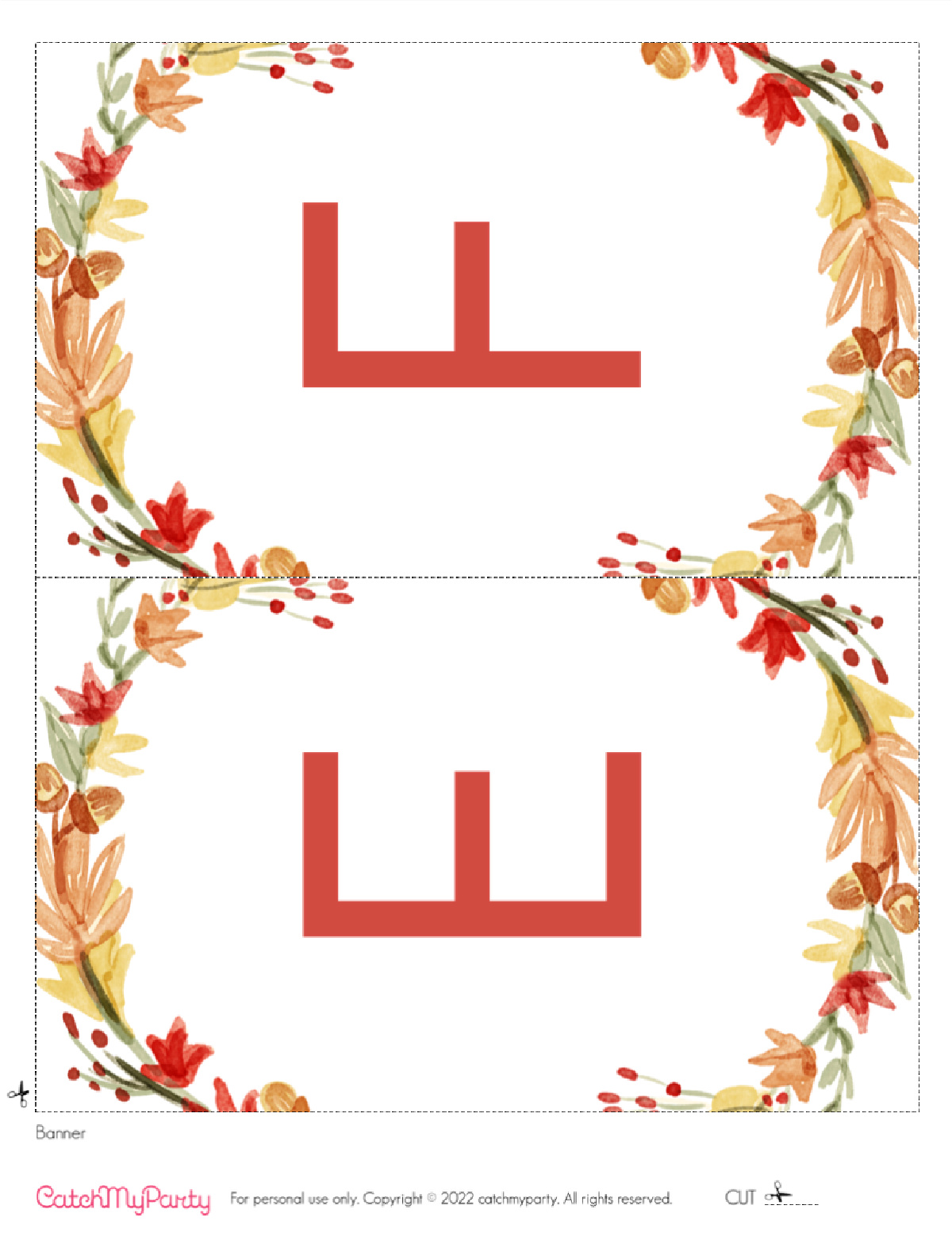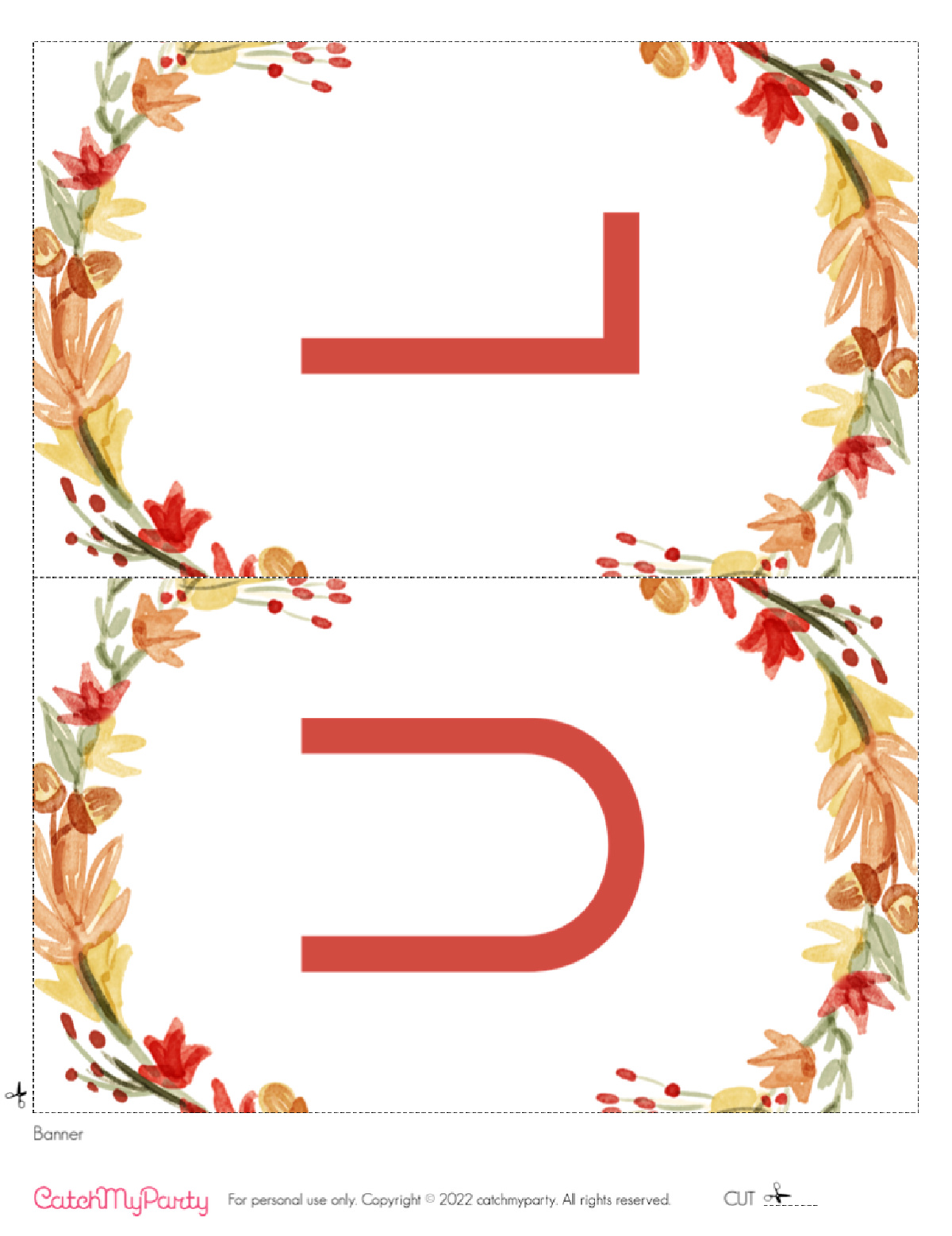 Step 4
Turn your Friendsgiving or Thanksgiving gathering into a memorable experience with our FREE Friendsgiving/Thanksgiving-themed party printables!
Download FREE Friendsgiving/Thanksgiving Printables!
Tips and Substitutions
No card stock? No problem! Photo paper is just as effective.
Print as many copies as you wish.
It's the ultimate cost-effective decorating solution.
Achieve fantastic last-minute party decorations right from home, provided you have a home printer.
Printable FAQs
What can I substitute for card stock?
You can substitute regular cardstock with a bunch of different types of paper such as quality photo paper or even regular printer paper.
What size paper do I need?
You'll need an 8.5″ x 11″ sized sheet of paper.
What if the pdf file doesn't print?
Make sure you download the pdf file onto your computer and print from that file. If you are having trouble, try downloading the pdf file using a different browser (Chrome, Firefox, Safari, etc…).
How can I use these free printables if I don't have a home printer?
You can use a public printer at a library, internet cafe, or print shop for a fee.
What is a Friendsgiving?
It's a casual and informal gathering typically held around Thanksgiving, where friends come together to share a meal and express gratitude.
When do you throw a Friendsgiving?
It is usually thrown in the weeks leading up to or following Thanksgiving, often on a date that is convenient for the group of friends to gather, typically in November.
What food is typically served at a Friendsgiving?
It typically includes traditional Thanksgiving dishes like roast turkey, stuffing, and pumpkin pie, but also allows for a diverse array of potluck-style contributions from friends.
Need more Thanksgiving party ideas?
For more inspiration, check out these awesome Thanksgiving parties from our site, all our free Thanksgiving printables, and these Thanksgiving party supplies from our store!