A Halloween trend we're seeing a lot of is setting up a table of elixirs and potions that your guests can experiment with, drink, and even eat. It adds a cool mad scientist twist to the party.
And we have just the set of free printables to go along with such a theme!
Check out these "venom and potion" free Halloween party printables designed by Lisa from Candles and Favors.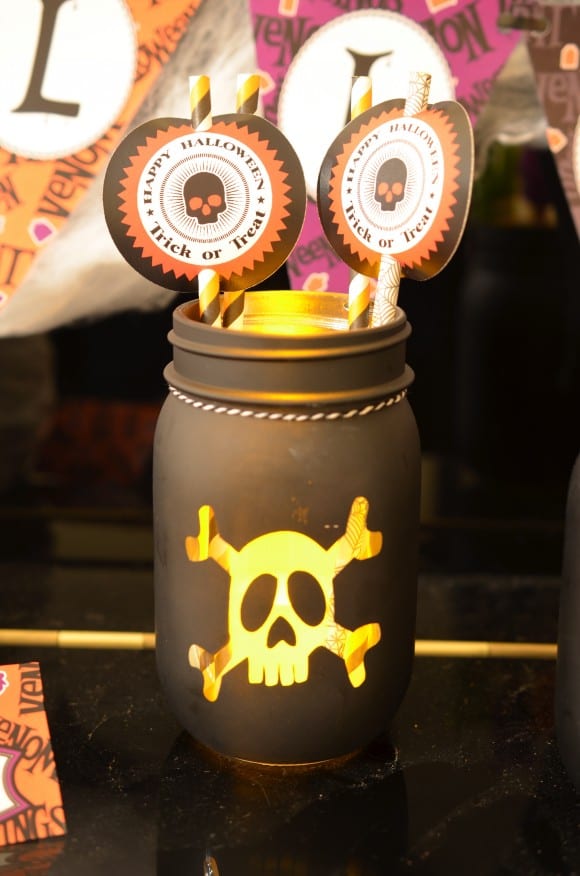 This set is creepy, stylish, and fun — perfect for your Halloween party. Plus I love the colors: black, orange, and purple (the new unofficial Halloween color).
The collection includes: cupcake toppers and wrappers, drink bottle wraps, food tent cards, a "Happy Halloween" banner, and blank invitations.
Below you can see the individual files…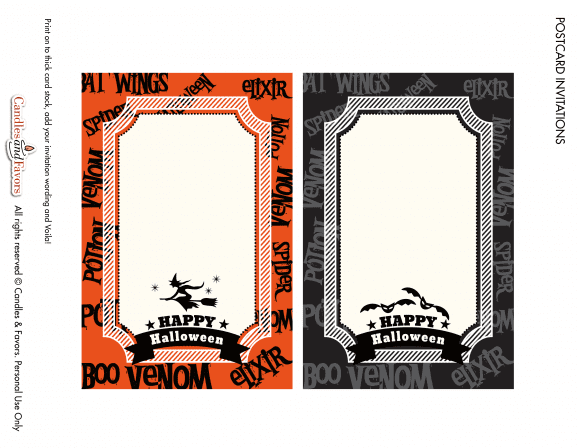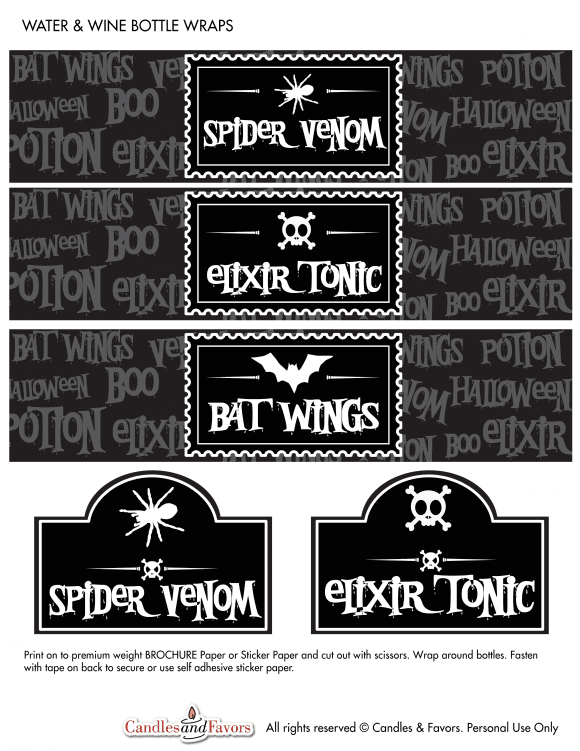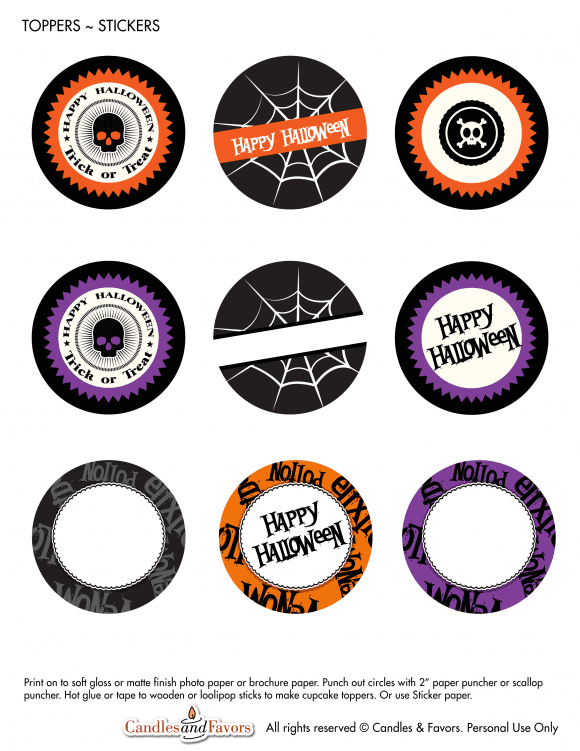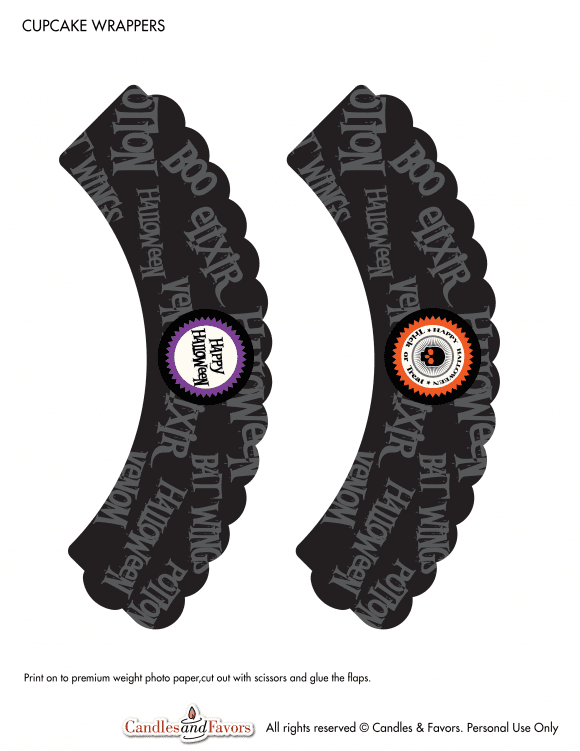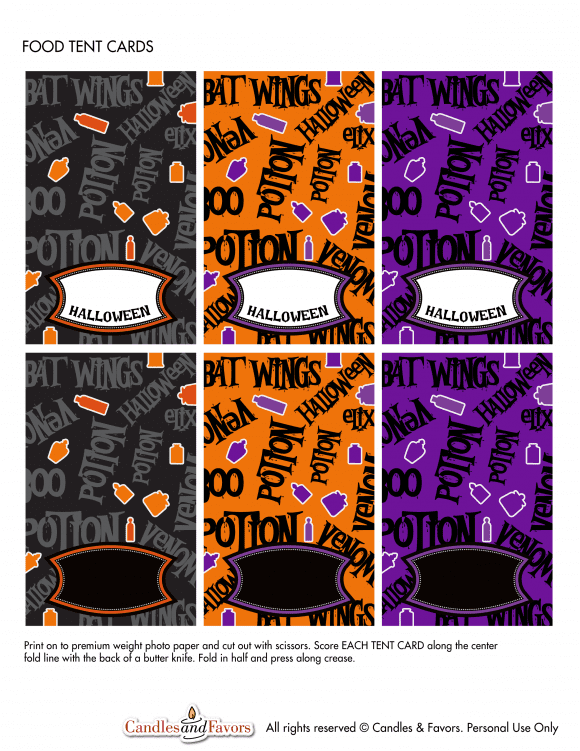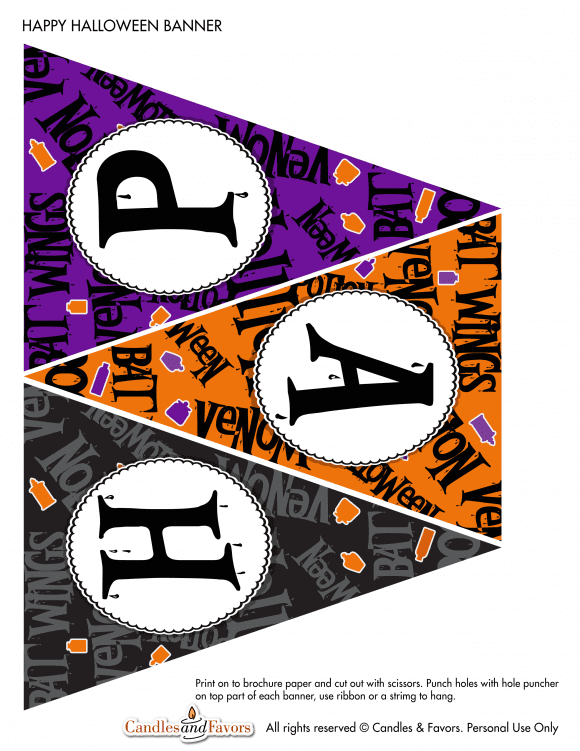 To see more of Lisa's invitations, party decorations, and party favors, check out Candles and Favors, and visit them on Facebook and Twitter.
Here's a Halloween mad scientist party from our site you might want to check out to give you ideas for your own party!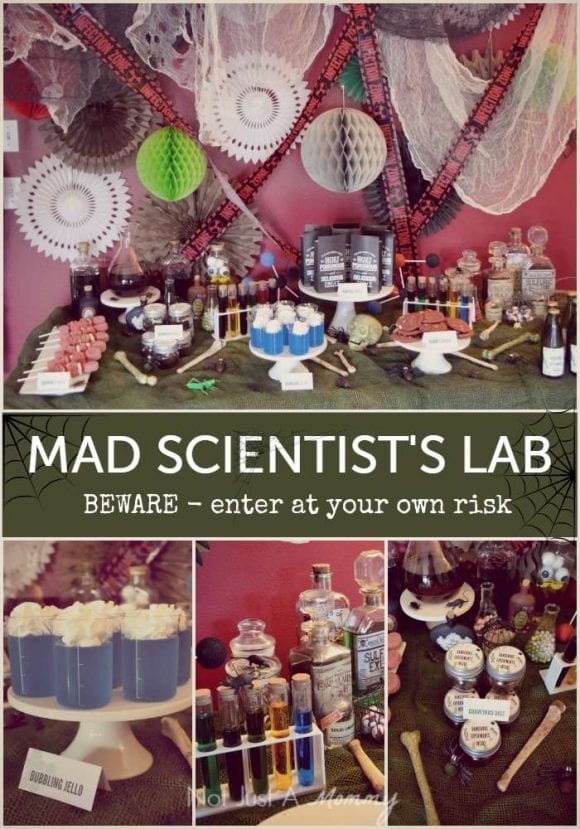 And for even more inspiration, take a look at all these awesome Halloween parties, free Halloween printables, and creative Halloween ideas from our site.