Who's throwing a Labor Day BBQ? And who likes cool retro styling? If you said yes to both questions, you're going to love the FREE Labor Day BBQ printables Krysten at Clickable Party designed for us to give away. Thank you, Krysten!
This collection includes: an 8×10 "Happy Labor Day" sign, tons of fabulous party circles, and tented cards you can personalize yourself. I hope this collection inspires you to get creative and have some retro fun decorating!!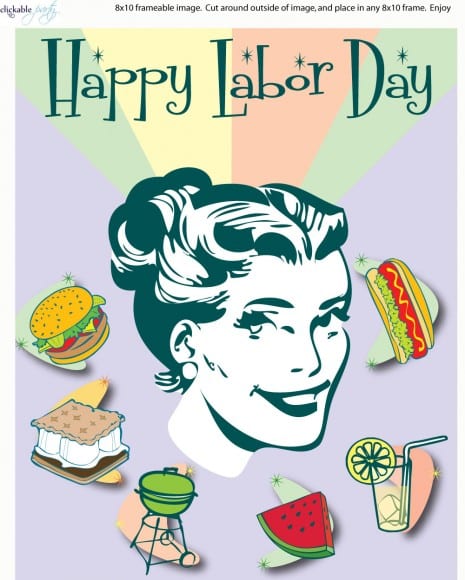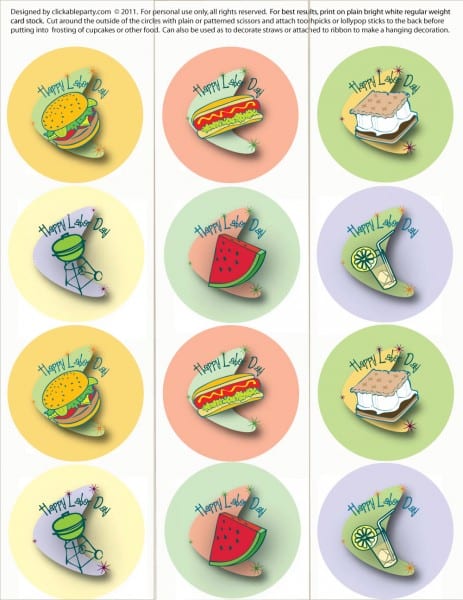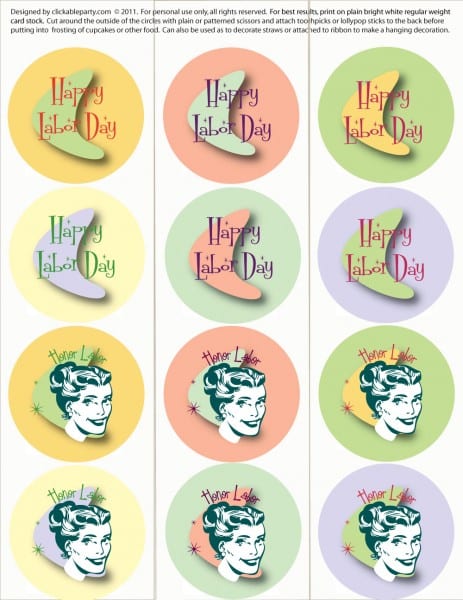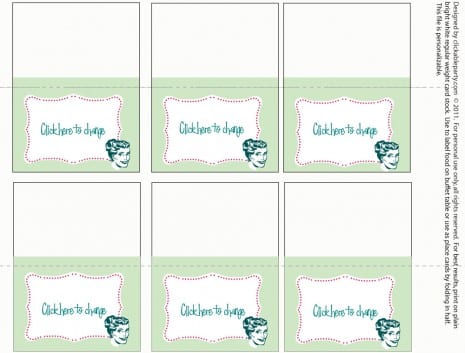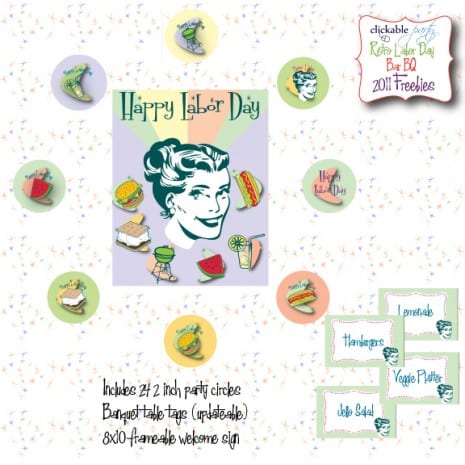 Thank you, Krysten, for this amazing collection!
To learn more about Krysten, please visit her blog, Clickable Party and also check out her shop where you can buy more of her fabulous printables.