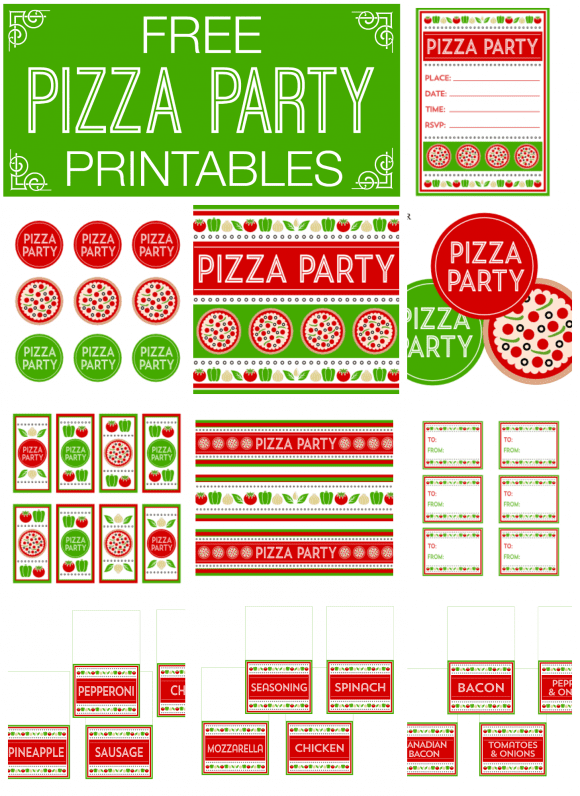 Thinking of hosting a pizza party? Check out our set of pizza party printables, perfect for a birthday or get-together with friends, and we're excited to be giving them away! To see how I used them at my "make your own" pizza party, check out the photos below!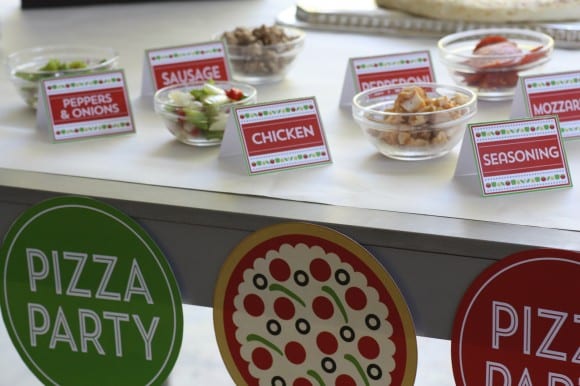 The free printable collection includes: a welcome sign, invitations, tented food cards with all the toppings you can imagine, a banner, cupcake toppers, gift tags, mini Hershey's bar wrappers, and water bottle labels.
Download the free Pizza printables here!
And here are the individual files…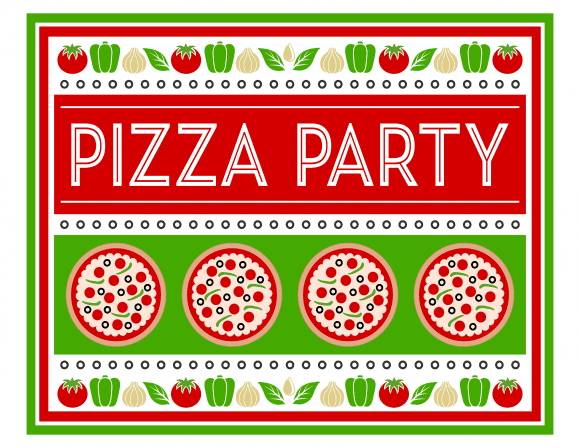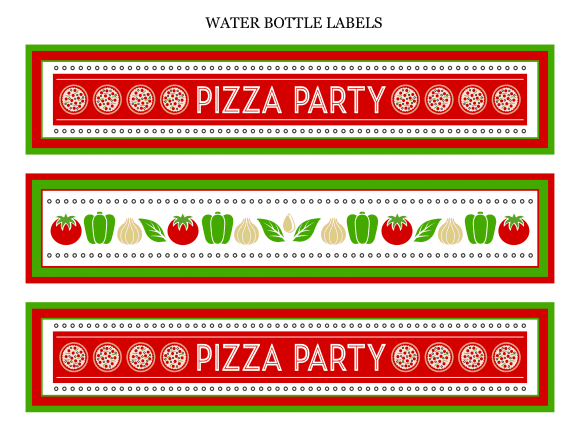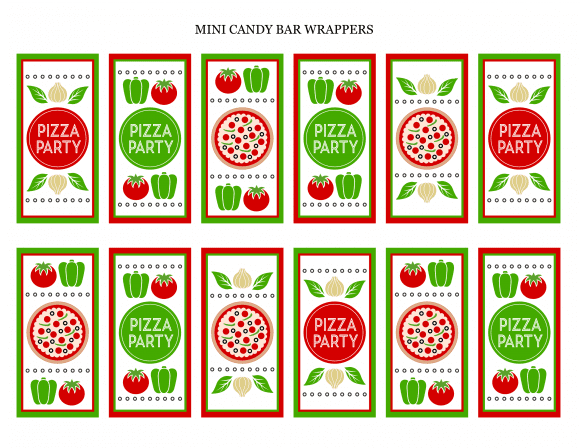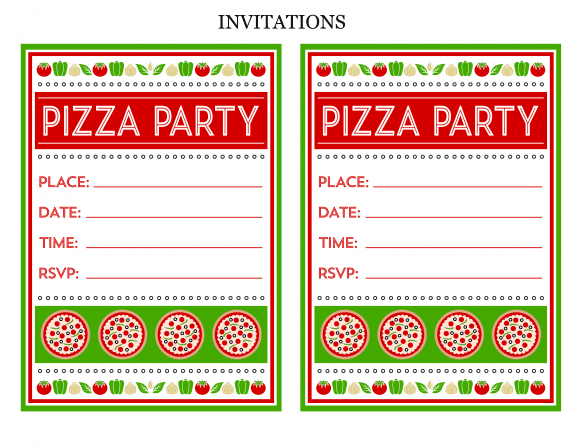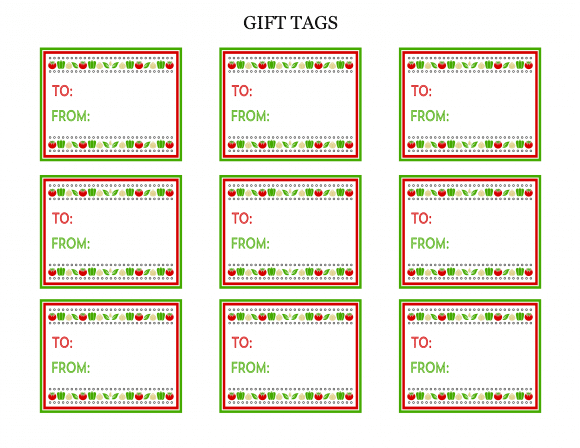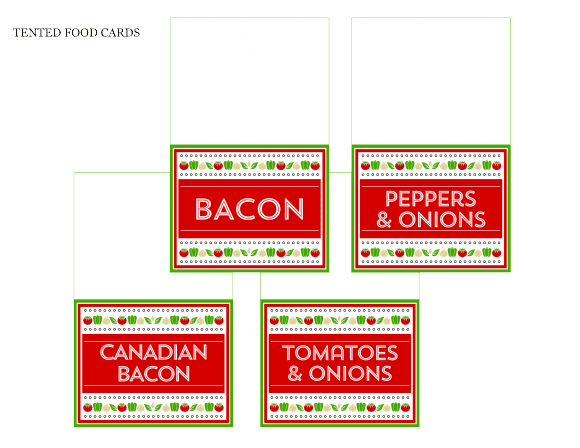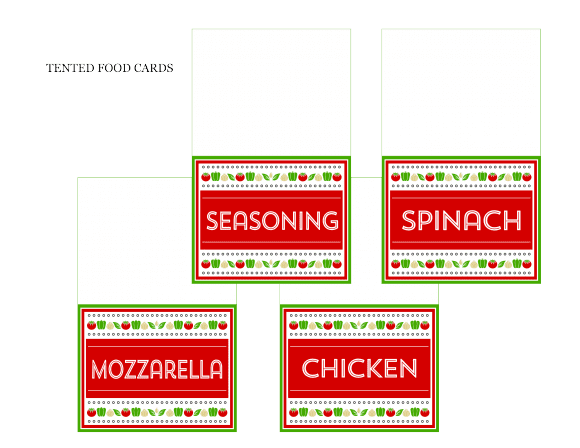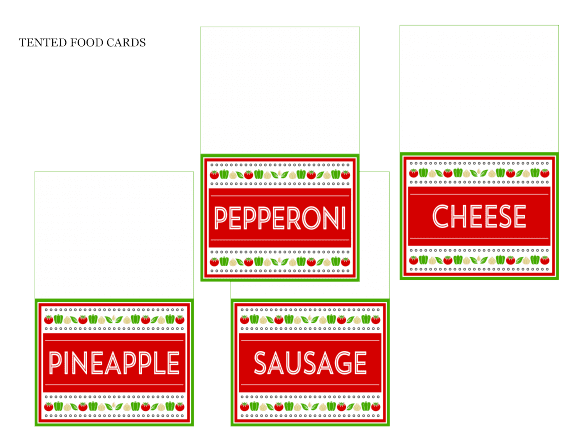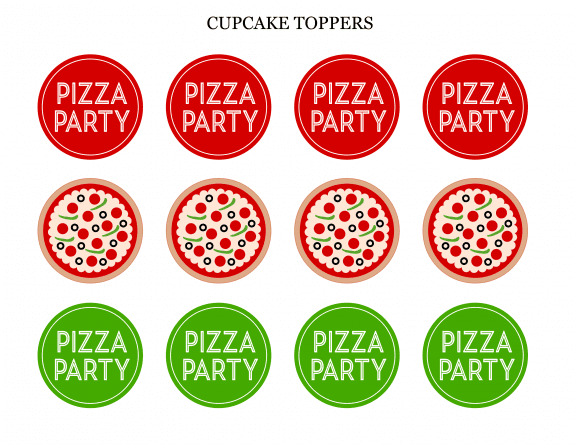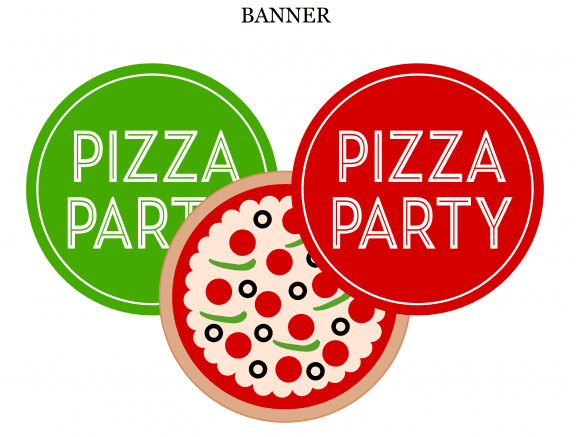 For more ideas on throwing a pizza party, check out these awesome pizza parties from our site!
Here are the printables in action at our own "Make Your Own Pizza" Party.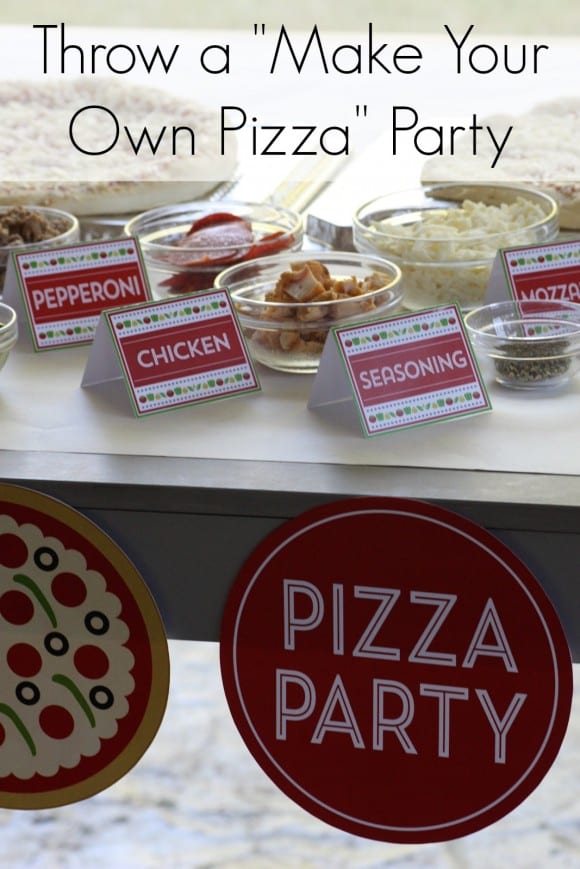 I printed out the pizza party printables, with every topping label imaginable, so you can see them in action!
Here's the invitation.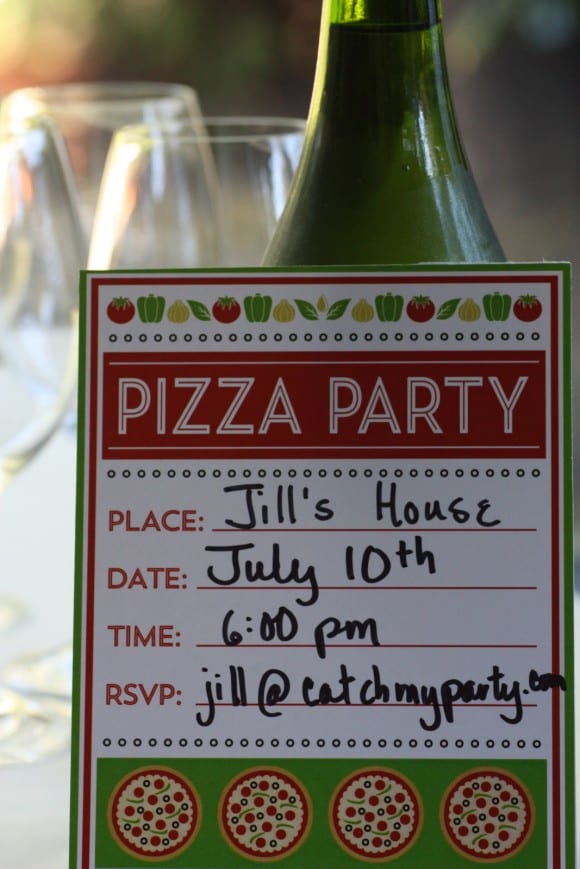 I put out all the pizza toppings in little glass bowls with their corresponding tented labels. I printed out some of the other decorations, and of course, didn't forget the beer and wine.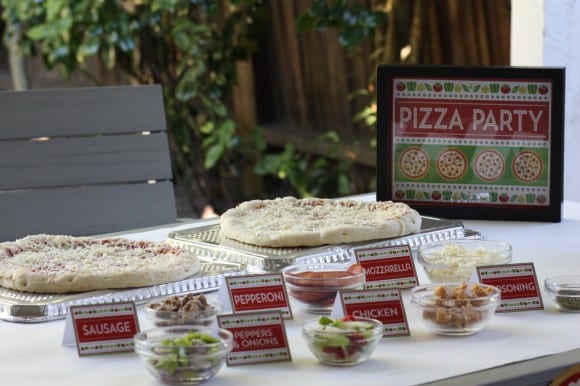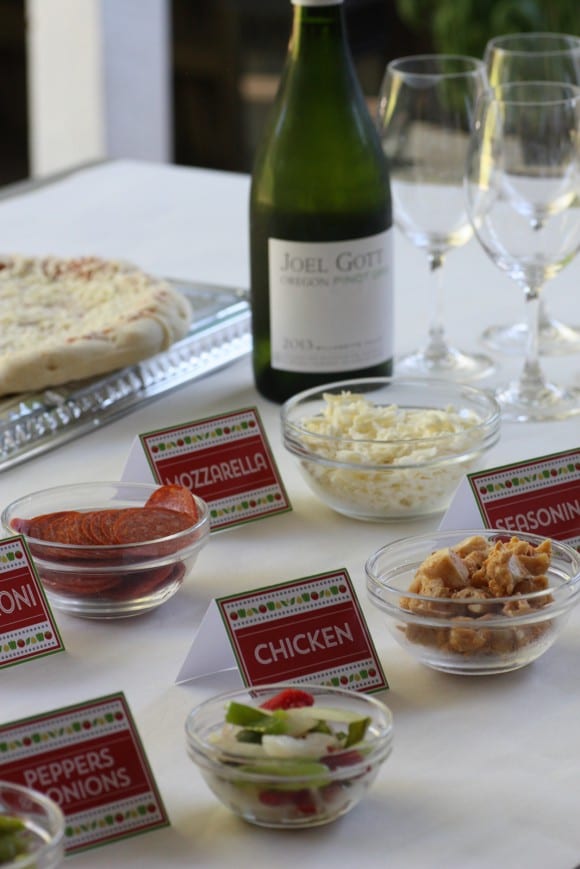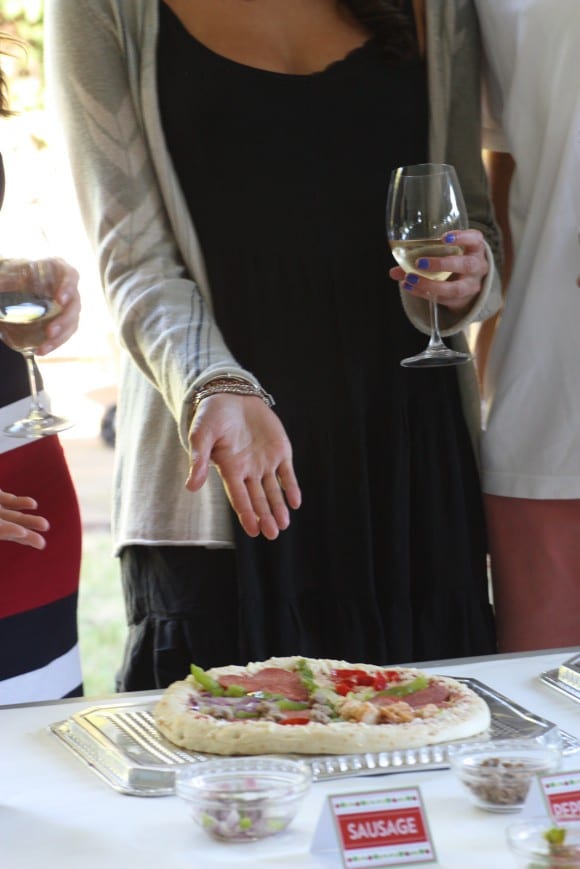 And some dessert with the pizza party cupcake toppers!