Now if you need a banner for any occasion, we've got you covered! Yulia from Sarah Hope Designs created these three amazing 5″ printable circle banners in different color combinations (purple/pink, green/blue, and red/yellow/blue) with all the letters in the alphabet so you can spell out anything you want!
Each collection includes letters A-Z, numbers 1st-10th, and two blank circles, perfect for birthdays or any other occassion.  Thanks to Yulia, for hooking us up!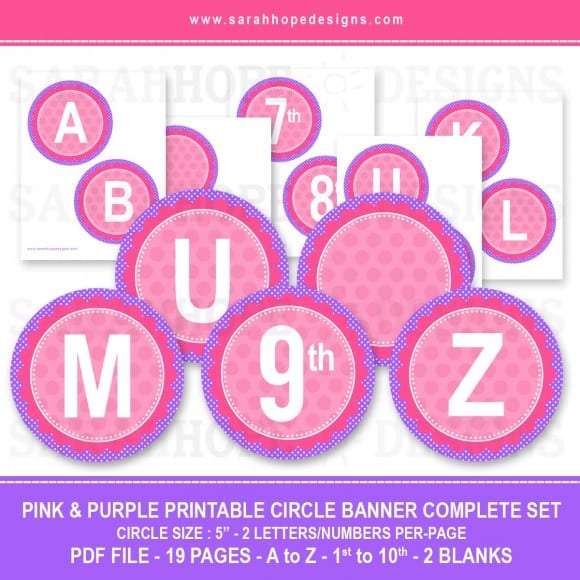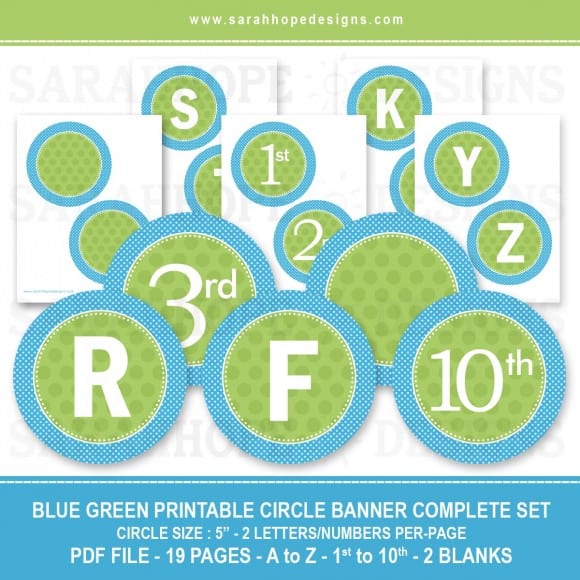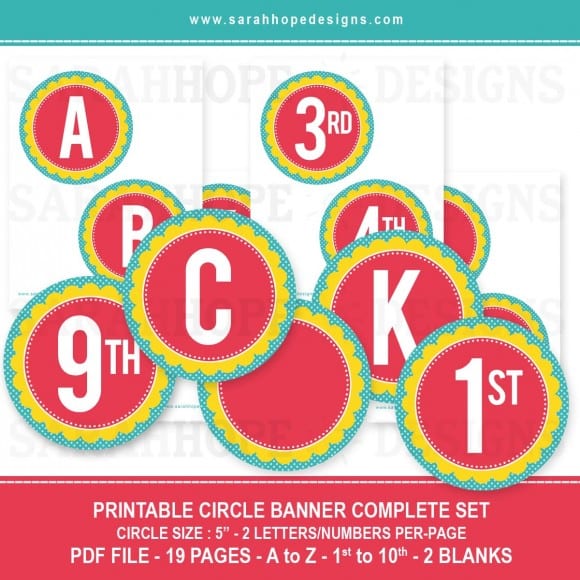 To learn more about Yulia and see all of her great designs, visit her at Sarah Hope Designs. Thanks again, Yulia!