I am so addicted to emojis that I use them any chance I get. I just love them!
So, today I'm super excited to be sharing this free printable emoji bingo game with you!
If you are throwing an emoji birthday party it's a great activity to keeps kids entertained or you can even add it to your party favors.
Don't miss our emoji party ideas and FREE emoji party printables to decorate your fab party!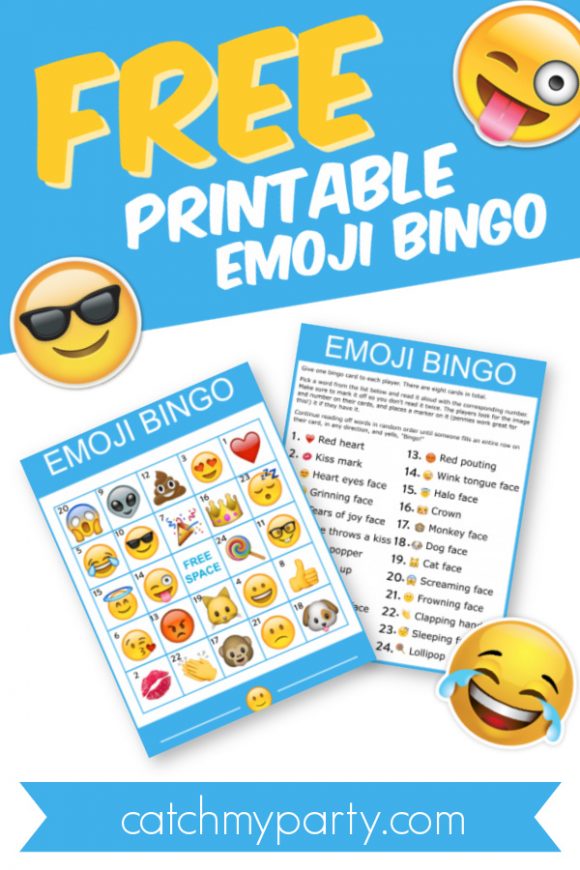 Print out the downloaded printable and enjoy! The game comes with 8 bingo cards plus instructions.
Instructions:
1: Print out the 8 cards and the instructions.
2: Call out items off the instruction sheet (in random order), and if the guest have the image on their card, they cover it with a marker, like a penny.
3: The first one to cover an entire row (horizontal, vertical, or diagonal) yells "Bingo" and wins!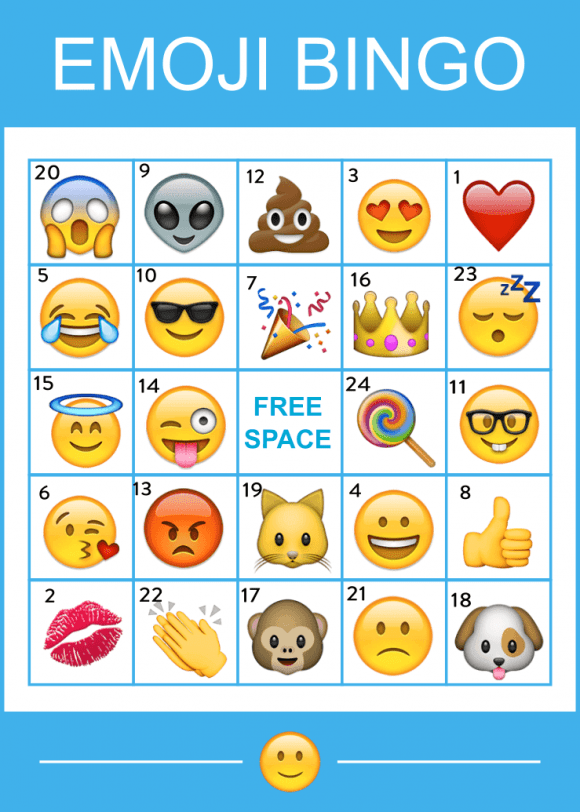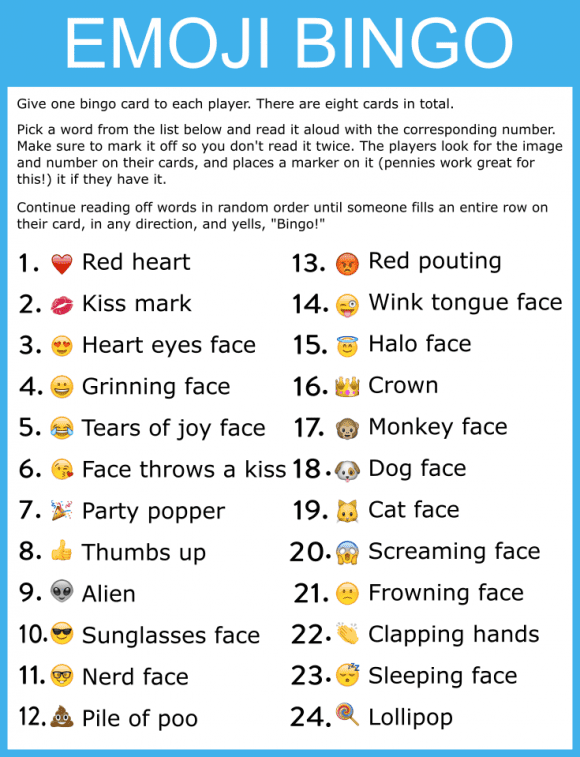 Our 5 Best Emoji Birthday Party Ideas
Now that you can entertain your guests with this fun emoji party activity check out our 5 best Emoji parties packed with awesome ideas!
For more inspiration check out all the 9 Emoji Party Ideas we've rounded up for you from our impressive parties!
If your little princess is celebrating a birthday party and loves everything emoji, how about throwing her a fab princess emoji party?
Decorate your birthday cake with emojis and top it with a pretty crown fit for a princess!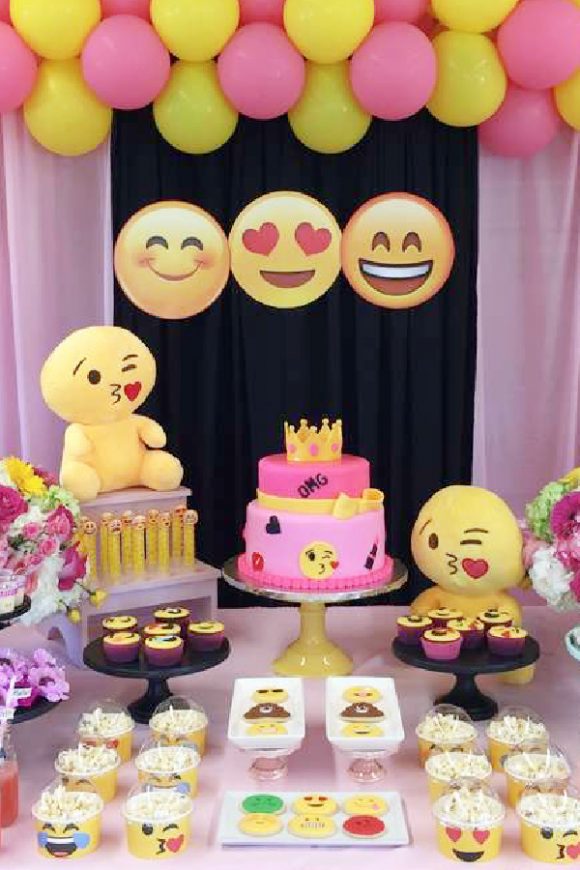 Glam up your emoji party by adding a fantastic sparkly backdrop.
It's such a simple way to take your party to another level and make it unforgettable!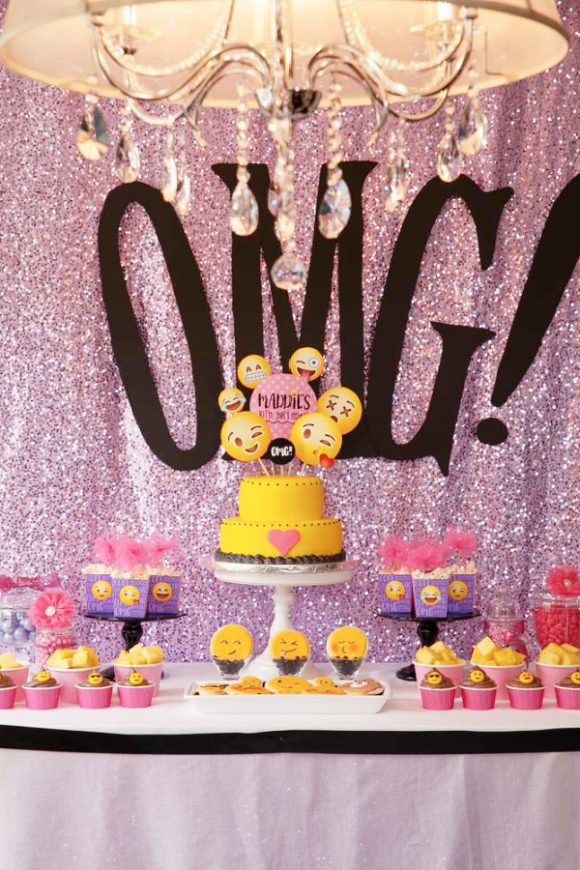 Turn your party into an emoji extravaganza by filling your backdrop with loads of foil balloon emojis.
The final result is amazing and really makes a dessert table pop! Your guests are going to love it!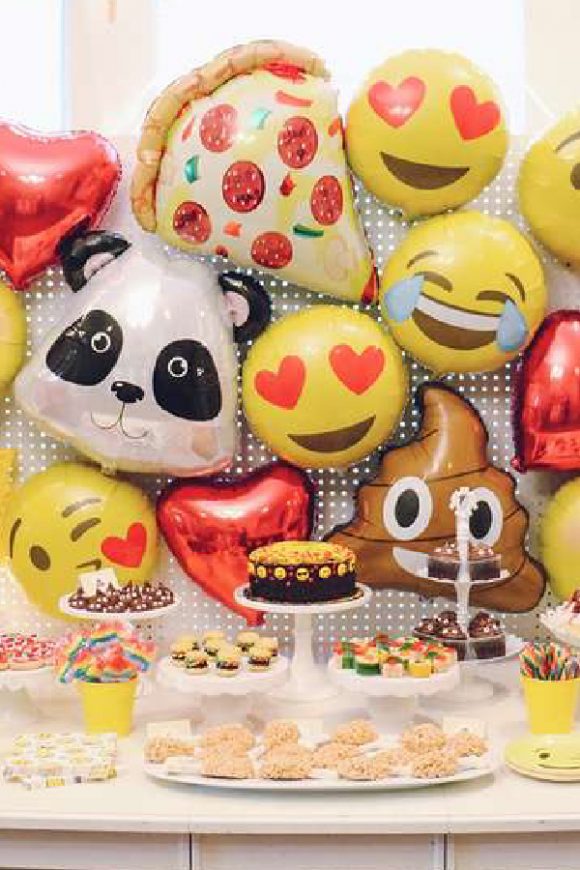 For a fun, quick and easy way to decorate your emoji party check out this awesome idea!
Get a bunch of yellow plastic plates and create an emoji face with each one and use them to decorate your backdrop.
The effect is amazing and will definitely be a hit!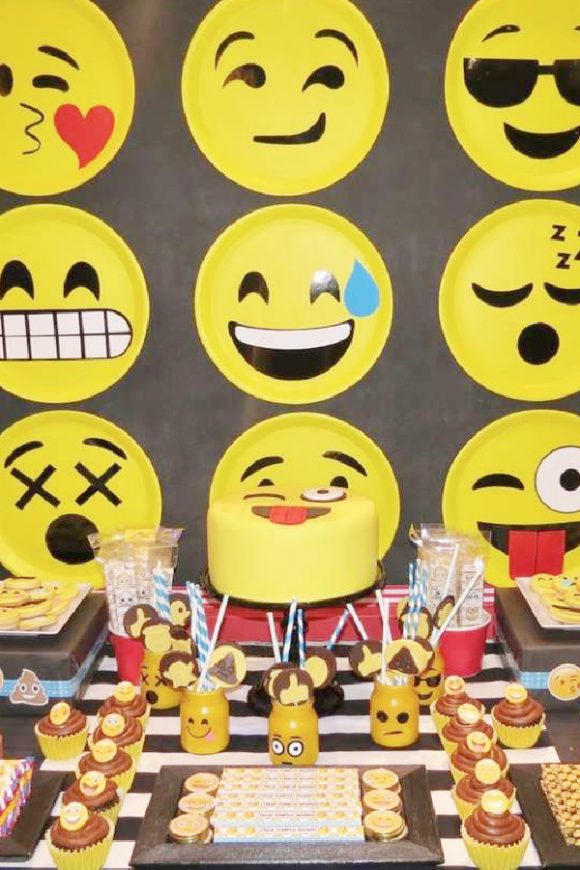 If you want to try something different, how about decorating your party with some bold colored paper fans?
It's cheap and easy to set up and looks spot it! Love the yellow plate emoji faces hanging on the dessert table!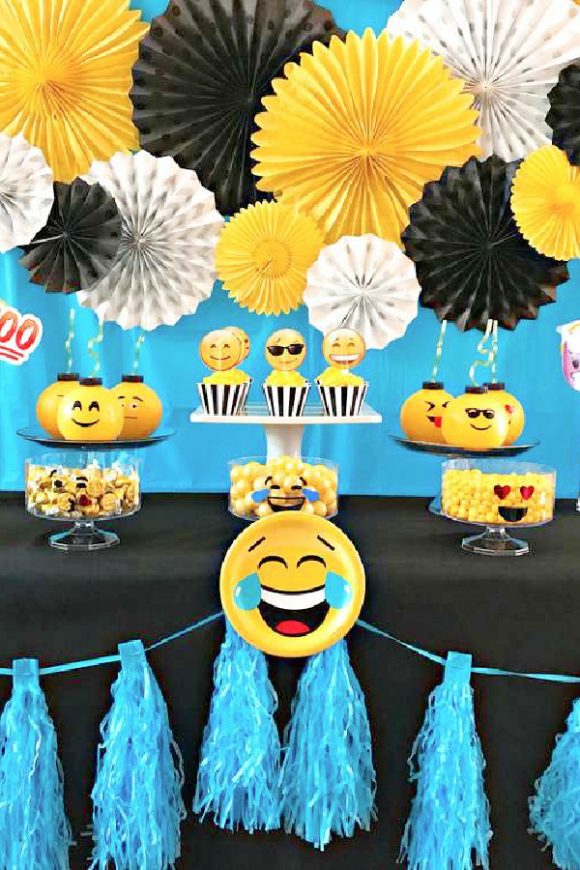 We have more wonderful ideas for emoji parties and emoji party supplies.
MORE EMOJI POSTS YOU'LL LIKE!
Need Emoji party ideas?