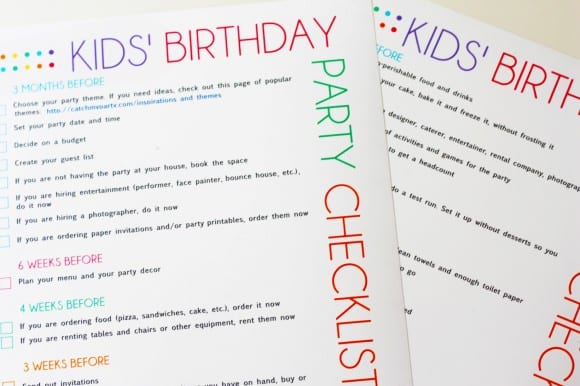 Since our kids are heading back to school and we're all trying to get organized, I created this two-page Kid's Party Planning Checklist to help make planning your next child's birthday party so much easier.
With this checklist, you no longer have to wonder when to order the cake or when to send out the invitations, because it's all here. Just print out this list and you're ready to go! (And make sure you have enough HP ink to print out your party printables.)
Happy party planning!
DOWNLOAD THE HIGH RESOLUTION FILE FOR PRINTING
Also, if you think I've missed anything on the list, please leave a comment at the end of this post telling me what it is and I'll happily update it.
Here's the two page list in its entirety: