In celebration of graduation and the end of school, we're giving away this adorable "Teaching is Heart Work!" free printable teacher appreciation 8×10 sign.
You can download it and print it out to create a beautiful framed 8×10 sign for your children's teachers, to show them much you care about them. What teacher wouldn't love this?

Download the file, save it to your computer, and print it out. Then cut it down to fit in an 8×10 frame and voila! You've got the perfect gift!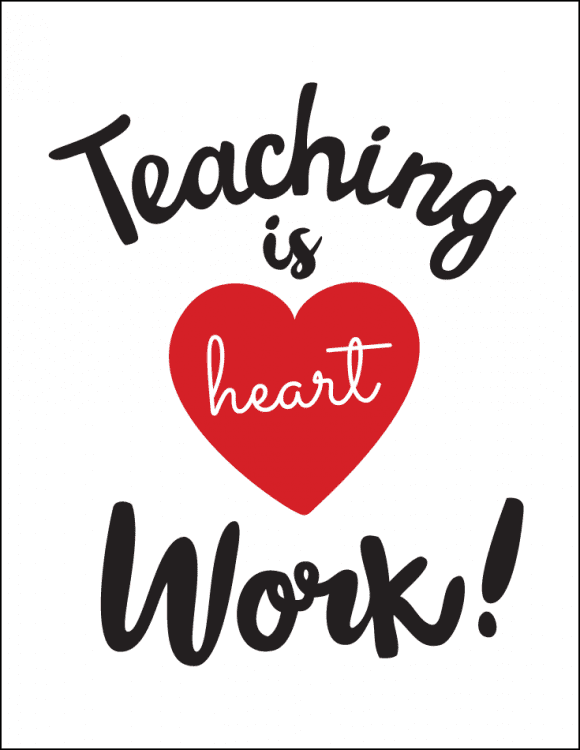 Also, to celebrate the end of the school year, check out these ideas for preschool and kindergarten graduation ideas these real graduation and end of school parties on our site!
Need more graduation ideas and free printables?
And let's get ready for summer parties!