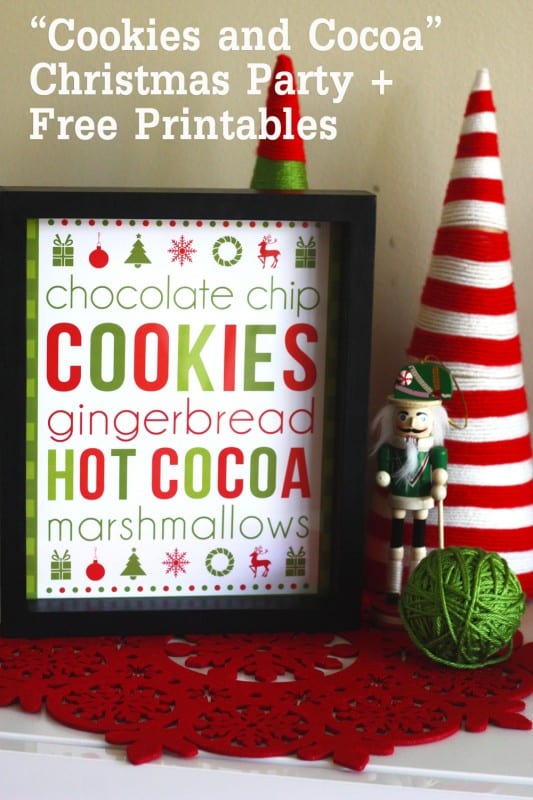 I've always loved Christmas cookie exchange parties. I think asking your guests to bring over their favorite batch of cookies and putting them out for everyone to share feels very "season of giving" to me.
So check out the free cookies & cocoa Christmas Printables we created. There are even printables to set you your own hot cocoa bar.
(we've now posted the recipe we used for our Christmas sugar cookies)
The collection includes tented cards with editable text fields. This mean you can type in what you want them to say and print them out, like these below.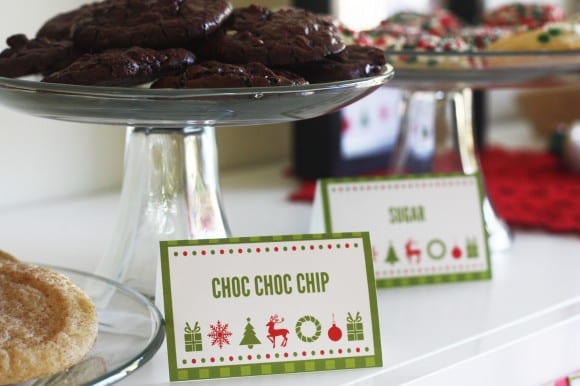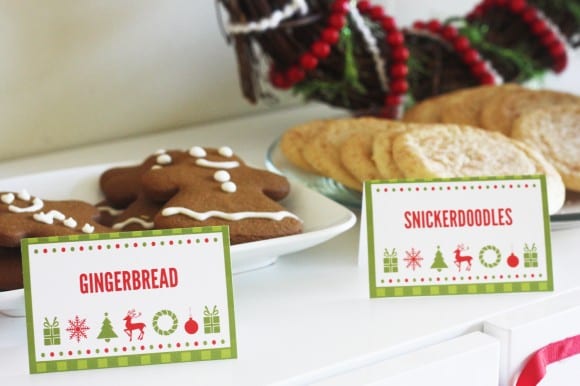 I love the 8×10 inch subway art, and how perfectly it fits in with my other decorations.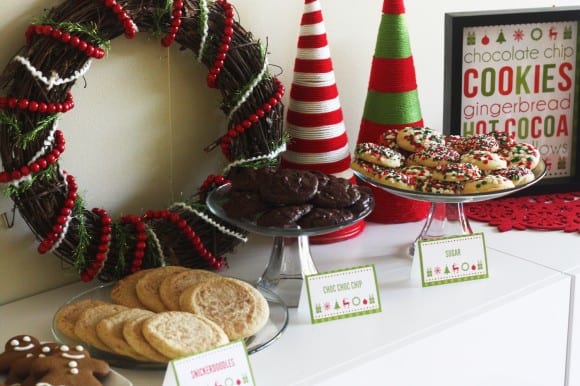 Here are the invitations. These also have editable text fields so you can personalize them any way you want.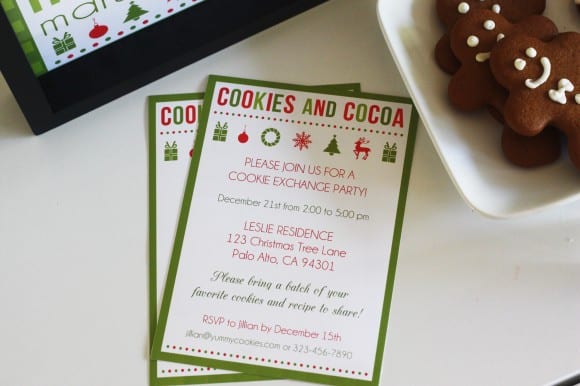 Cute water bottle labels. I always think it's the small details that really make a difference.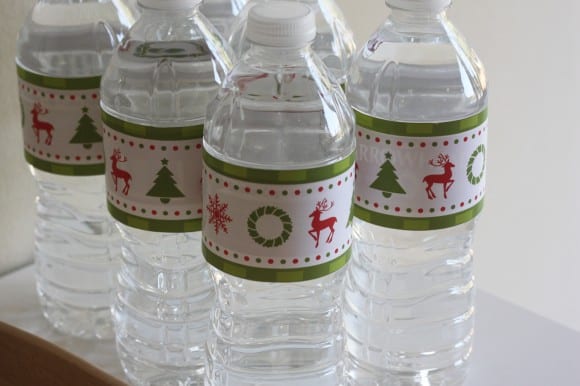 Here's the mini banner and small party circles I used to add detail below my cookie display. There is also a full-size banner in the collection.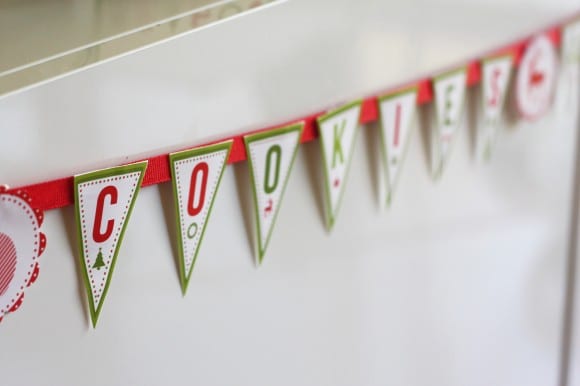 We've included recipe cards in case your guests want to write down their cookie recipes to share. Btw, be on the lookout for my all-time favorite sugar cookie recipe later this week. (updated: sugar cookie recipe is up!)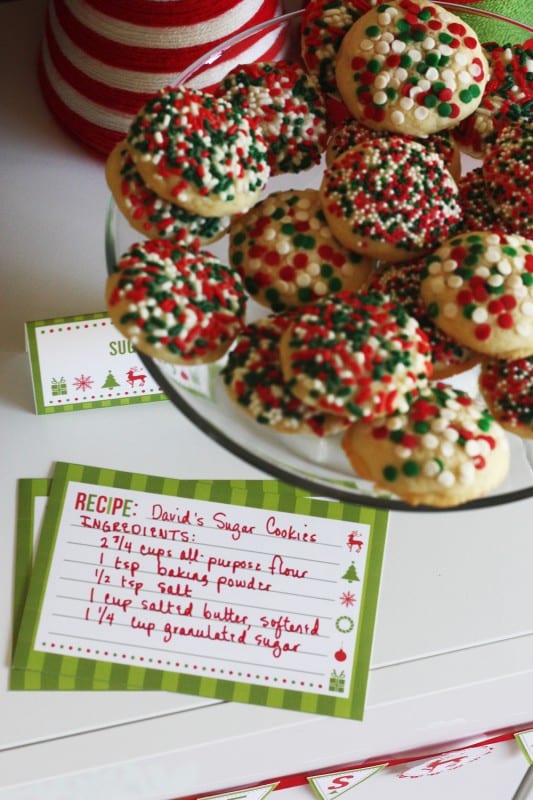 And here's the hot cocoa bar. I framed this 8×10 inch sign and put it behind the fixings.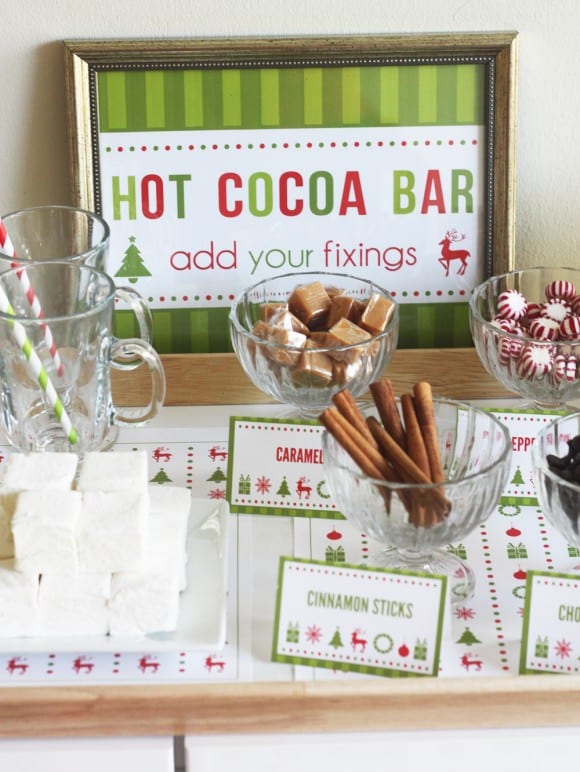 For fixings, I put out homemade marshmallows, peppermint candies, caramels, cinnamon sticks, chocolate chips, and I accidentally left the whipped cream in the fridge. Oops.
Again, I used the tented cards with the editable text fields to fill out the labels. The collection comes with three pages of printed paper. I used one of them to line my hot cocoa bar tray.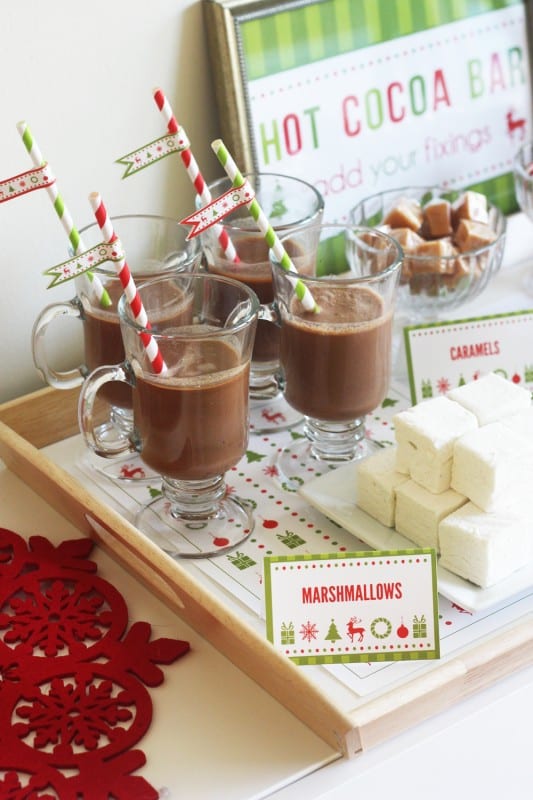 Here are the tented cards up close.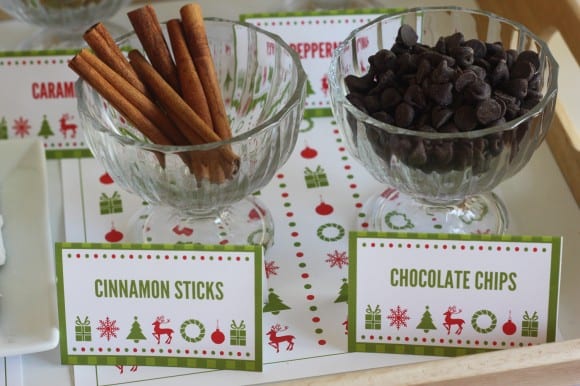 Here are the straw flags I attached to my red and green striped straws for a little extra flair.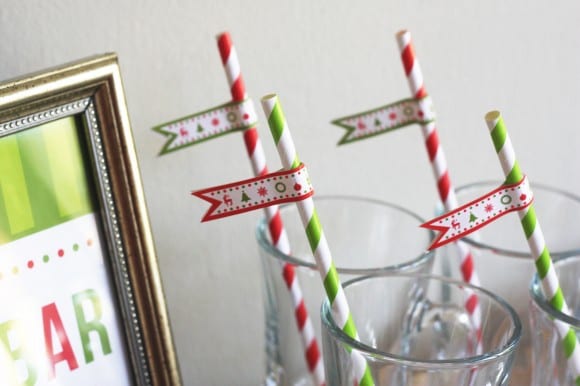 And for party favors, I used the thank you cards and attached them to Wilton Christmas cookie cutters. I thought this would make a perfect take home gift.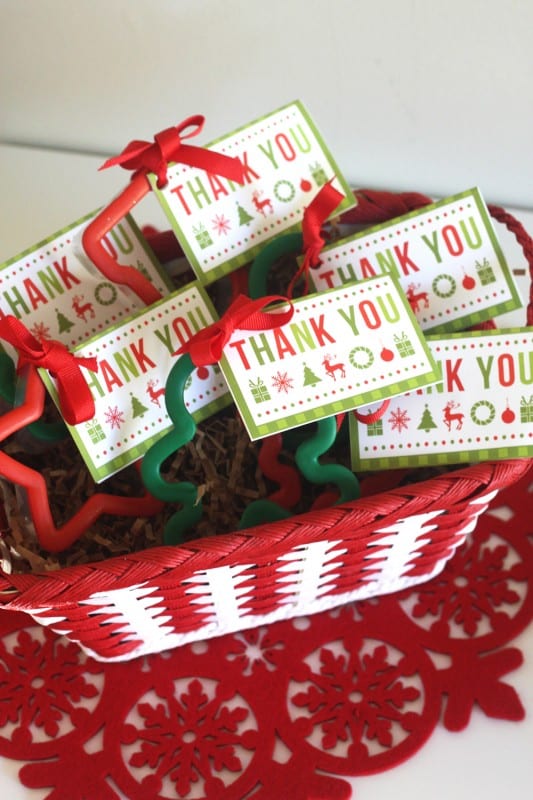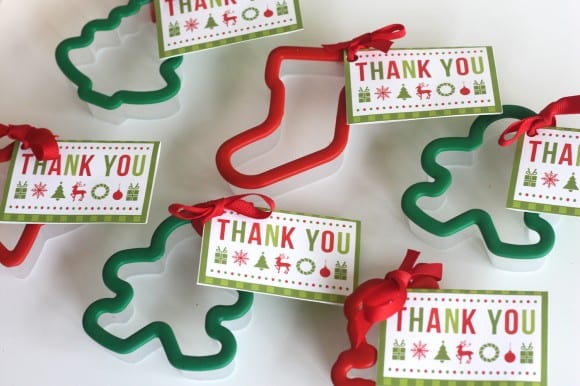 Hope you like the collection and enjoyed my display! I seriously think I've gained five pounds putting this table together. 🙂
Also, there are so many items in this collection, I didn't even get a chance to use everything. In addition to what I've shown, you will also find: mini chocolate bar wrappers, large party circles, gift tags, silverware wrappers, another "Cookies and Cocoa" welcome sign, a large "Cookies and Cocoa" banner, and two extra pieces of printed paper. I told you we've got everything!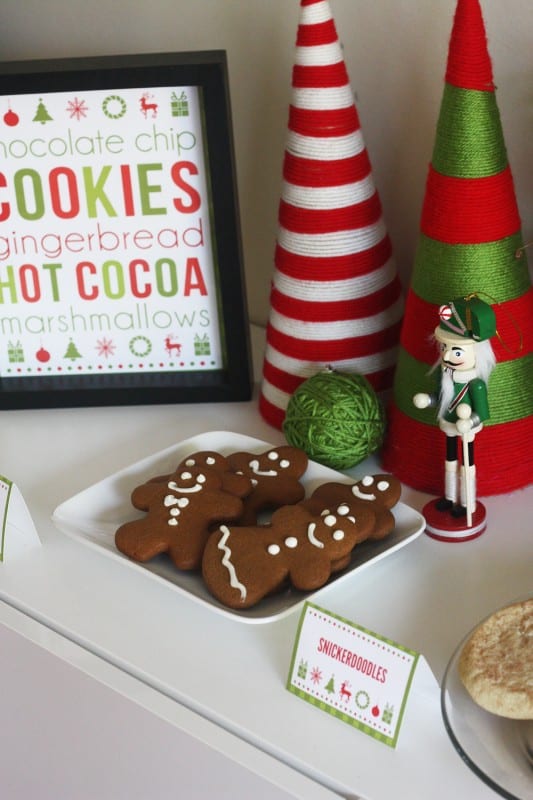 If you use our collection for your upcoming party, please add your party to our site, I'd love to show it off!