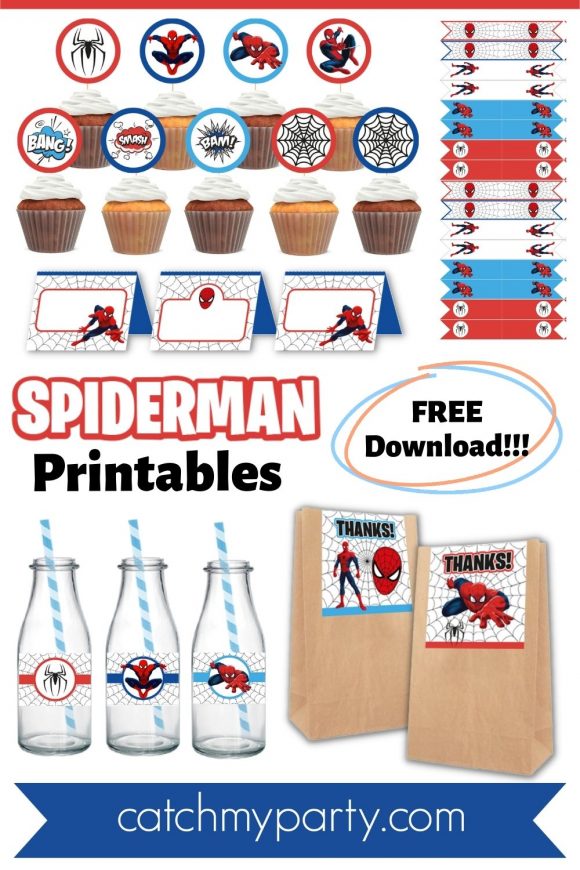 Download FREE Spiderman Printables HERE!
If you are planning a Spiderman party don't miss our FREE Spiderman party printables and use them to decorate your party!
Spiderman is such a big part of the Marvel superhero universe, and Spiderman parties are such a popular theme on Catch My Party. You can't go wrong with a Spiderman party!
Download FREE Spiderman Printables HERE!
Our FREE Spiderman printable set includes:
Cupcake toppers
Blank food cards
Water bottle labels
Party favor tags
Straw flags
Download the editable set, save them to your computer, print them out, cut them out, and decorate!
Check out the individual free Spiderman printables below…
Top your cupcakes with these fantastic Spiderman 2″ Party Circles: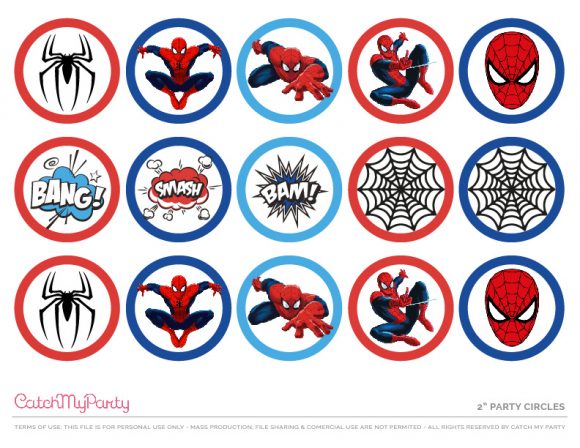 Use our Free Spiderman Blank Tented Cards to label the food at your party: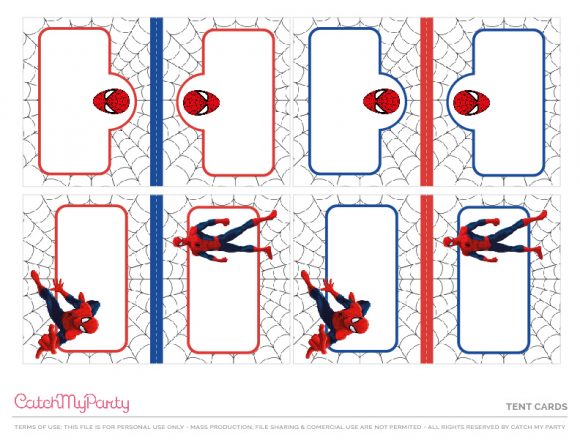 Glue these Free Spiderman Water Bottle Labels on your bottles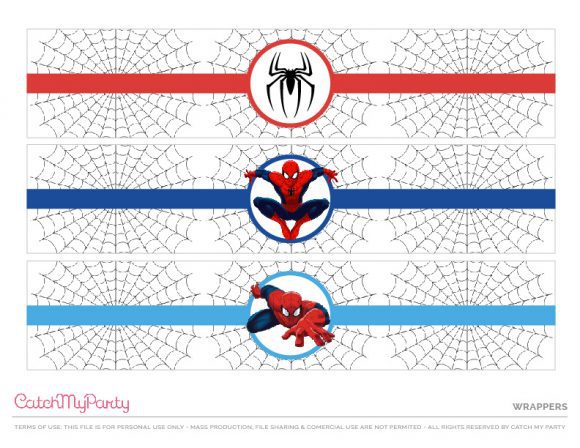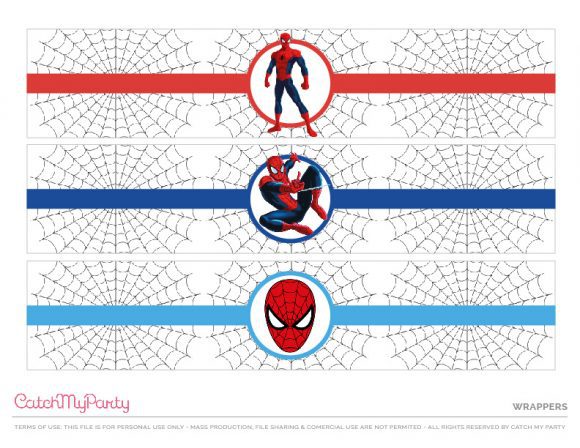 Attach these Free Spiderman Party Favor Tags to your party favors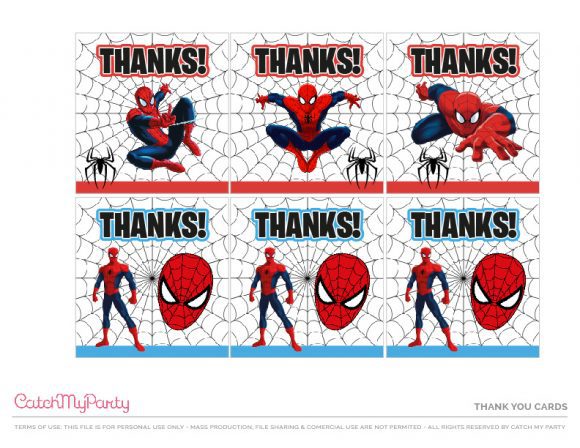 Decorate your straws with these cool Free Spiderman Straw Flags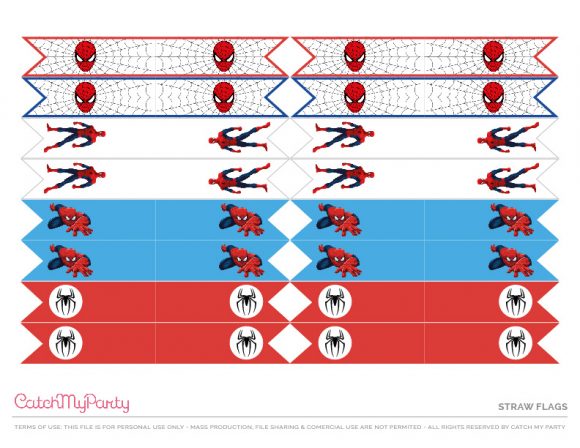 Our 5 Best Spiderman Birthday Party Ideas for Inspiration!
For more Spiderman inspiration be sure not to miss 5 of our best Spiderman birthday parties!
The show 'Spidey And His Amazing Friends' is a big hit with younger kids and a great way to introduce them to the world of superheroes.
If your son is hooked how about treating him to a fun-packed Spidey-inspired party? The balloon garland decorating this dessert table is such a wonderful party decoration.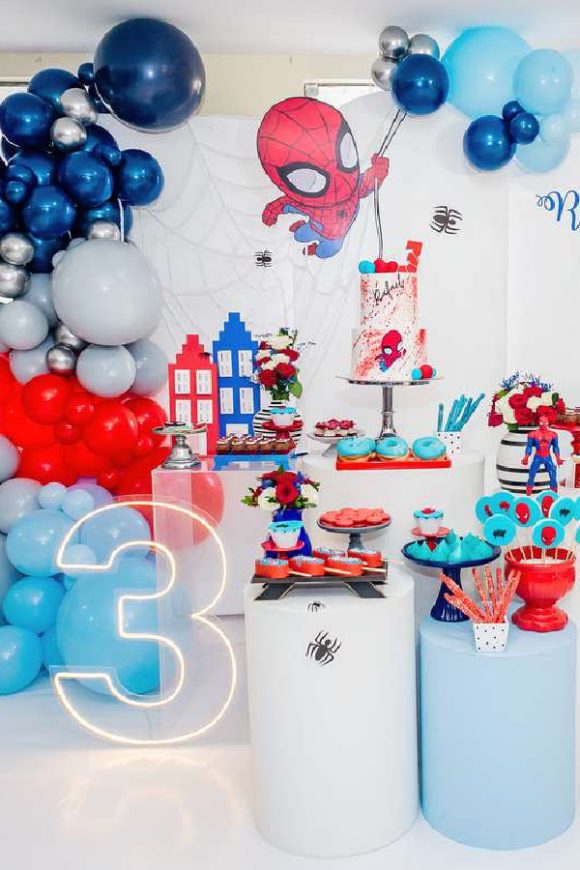 If on the other hand, your kid couldn't get enough of the 'Spiderman into the Spider Verse' movie you can bet he'll love this next party!
The graffiti backdrop is so cool and totally on theme!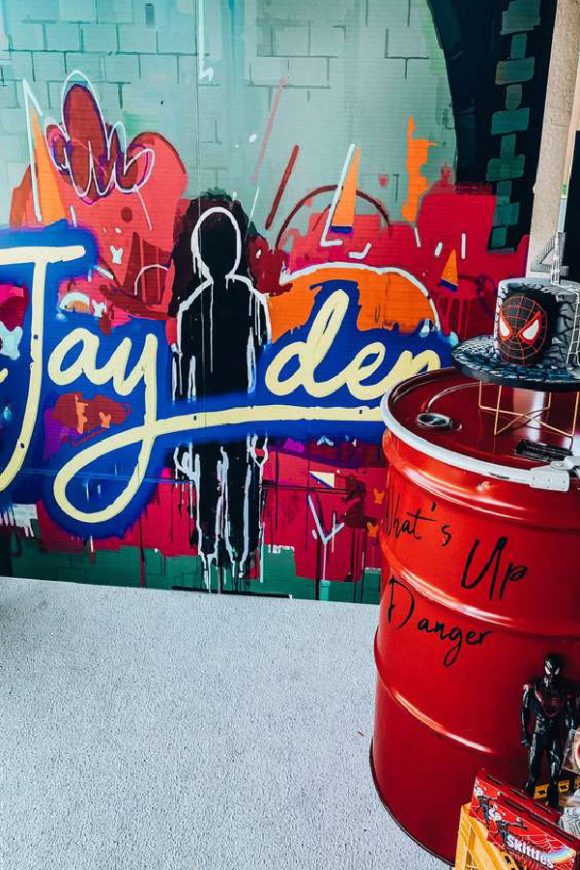 Comic books are a classic and an awesome theme for a Spiderman party.
Decorate with as many comic-inspired party decorations are you can, such as a Spiderman comic strip backdrop like in the party below.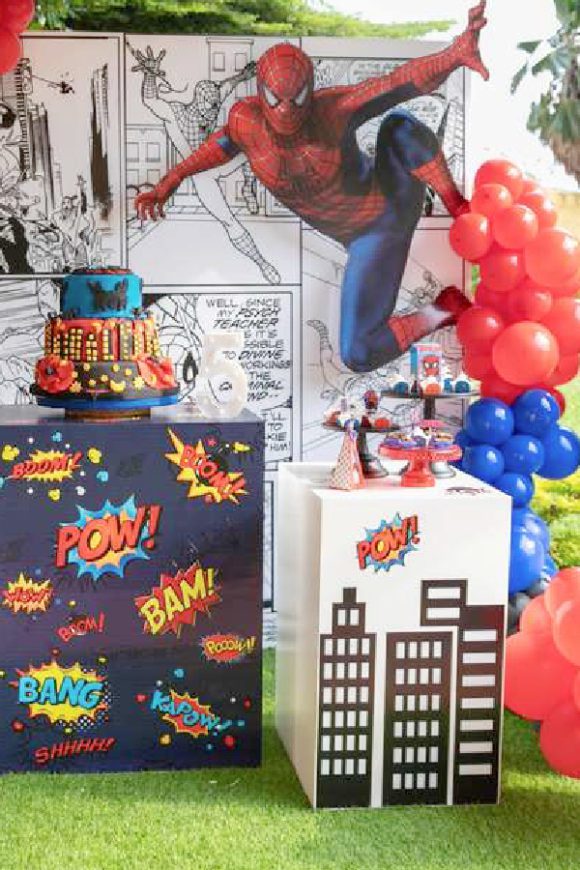 You can always add a more rustic touch to your Spiderman party and use barrels as dessert tables instead.
Similar to the previous party, this one too is decorated with classic Spiderman comic strips but in color, adding so much life to the party decorations!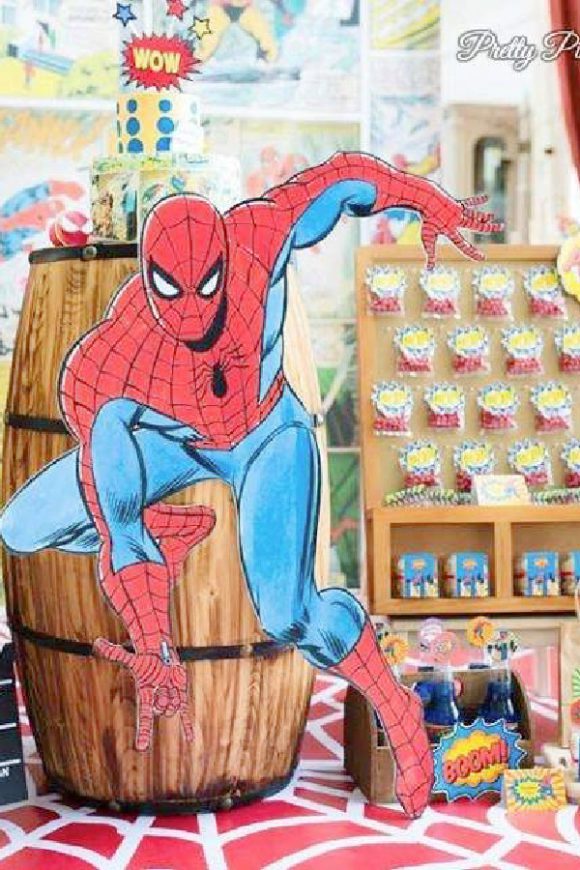 This final Spiderman party is decorated with the trademark red and black and has a cool balloon backdrop that looks amazing.
Love the birthday cake, with Spiderman popping out the top with a bunch of colorful comic fun speech balloons!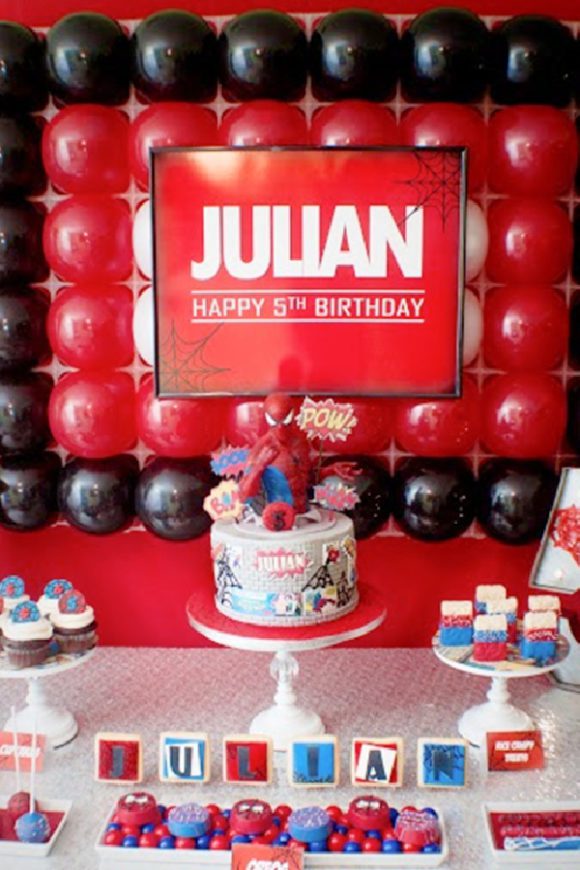 For more inspiration, check out all these fun Spiderman party ideas on our site, and check out these Spiderman party supplies from vendors with listings on Catch My Party!
MORE SUPERHERO BIRTHDAY POSTS YOU'LL LIKE:
Need superhero party ideas?
And please add your own parties to our site, by clicking on the "Add Party" link in our nav bar, and show off all your creative party ideas with our party-loving community!