(Enter our $50 CSN giveaway by telling us what you love about spring!)
St. Patrick's Day is coming fast and we want to help you decorate your party, so here are some FREE party circles that Rose A from Rose & Cook generously designed for us to give away. Thank you, Rose!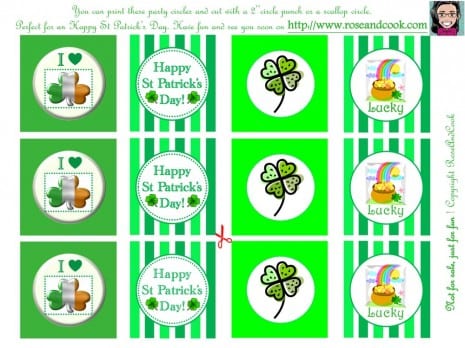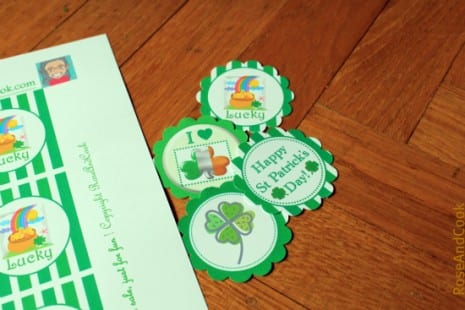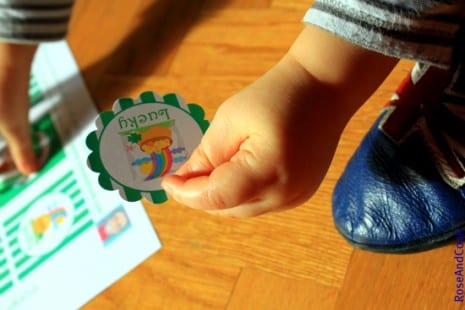 Rose lives in France, and when I asked her if people in France celebrated St. Patrick's Day, she said, "St Patrick's day is celebrate by some people like…..me! :- D In fact I used to live in Aix en Provence, in the South of France, and we used to celebrate St Patrick's day because there are a lot of Irish students there."
Rose also made these savory St. Patrick's day spinach cupcakes with a mix of herbs, garlic, and homemade cream cheese. Yum! The recipe is here, but it's still mostly in French. I wonder if Google can translate it? 🙂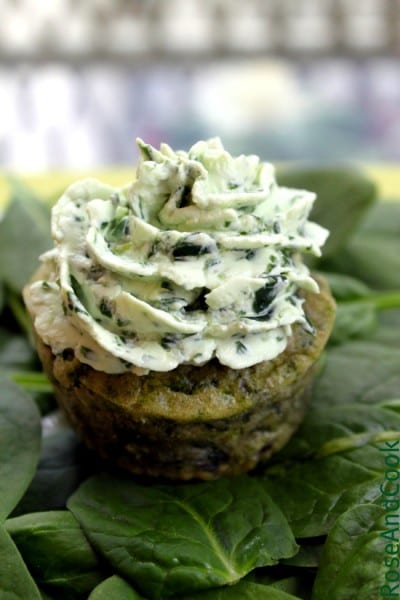 To learn more about Rose check out her blog Rose & Cook where she provides (in French) easy DIY decorating and cake decorating ideas for all occasions.  Also check out her gorgeous parties on our site. I love how she brings a real flair to what she does.