Virtual parties have increased in popularity, which is why the free Zoom backgrounds for girl birthday parties we shared, have been such a hit.
This week, we are sharing FREE Zoom backgrounds for boy virtual birthday parties. Check them out!
Our FREE Zoom Backgrounds for Boy Virtual Birthday Parties!
Your son can still enjoy a themed superhero, safari, Minecraft, or traditional boy's party with these backgrounds that are free and easy to use.
We also just released free Zoom space, cars and trucks, and dinosaur boy birthday backgrounds, so check those out!
Download the backgrounds—they come as a pack of 5—and add them to your Zoom screen!
Here are some simple instructions to help you add a background to your Zoom screen.
NOTE: The background will look backward for you, but correct for everyone else at the party.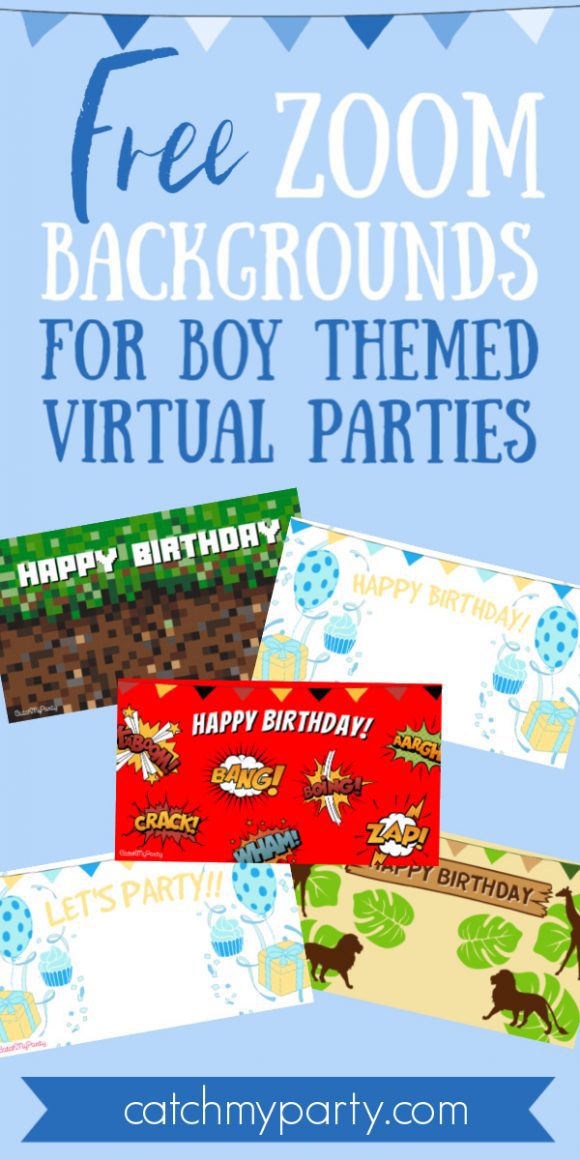 Have your friends join in your festivities by sharing the link to this blog post so that they, too, can decorate their screens with the party theme of your choice.
Pick your virtual background according to your party theme!
You can choose from many party themes such as a superhero, Minecraft, safari, or a traditional boy's birthday background to decorate your virtual party!
Use this regular "Happy Birthday" or "Let's Party"  Zoom background to decorate your son's virtual birthday party!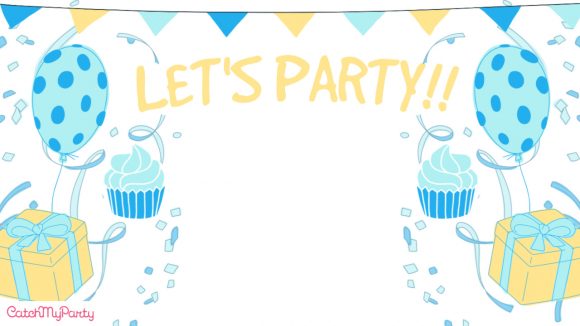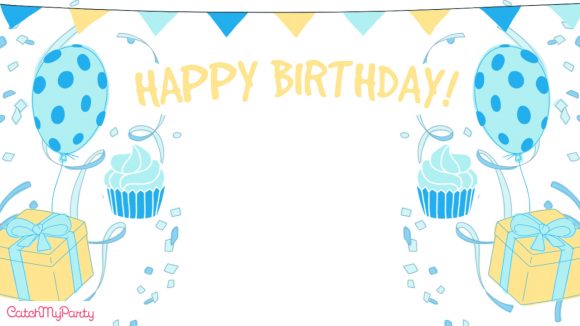 If your son is into Minecraft, then this background is going to be a hit at his virtual party!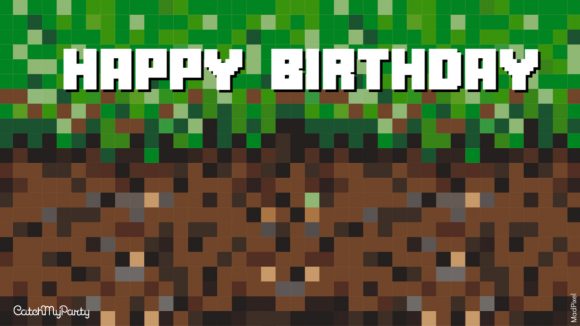 On the other hand, if your son is more into superheroes, then he is going to love this action-packed superhero background!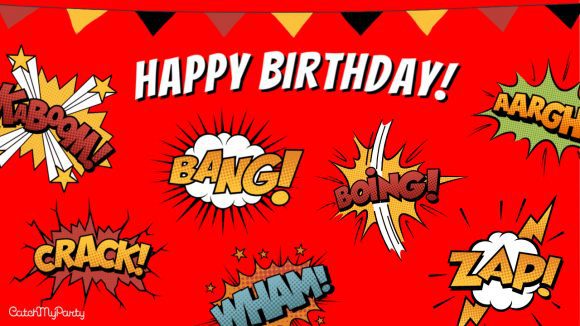 Safari parties are a favorite theme, especially with younger boys, so I hope they enjoy this wild background.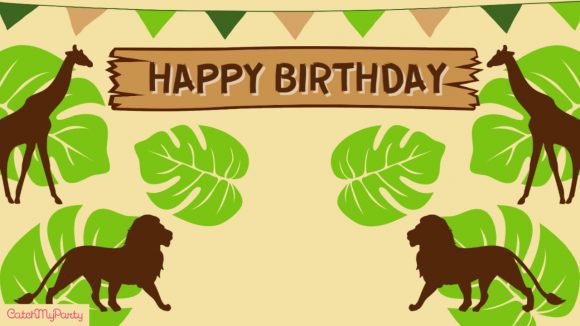 We'd love to see how your virtual parties turn out, so please add your photos to our site so we can share your party with our community!
MORE POSTS YOU'LL LIKE:

Need more ideas and free printables?