Please gift these fun free essential worker printables to the essential workers in your life.
These times are so uneasy. We're staying home while the essential workers are on the front line—in hospitals, supermarkets, pharmacies, etc.
If you want to celebrate an essential worker you care about (maybe it's even you!), download and print these 8×10 designs and show someone how much they mean to you.
They fit nicely into an 8×10 inch frame and work great as a gift.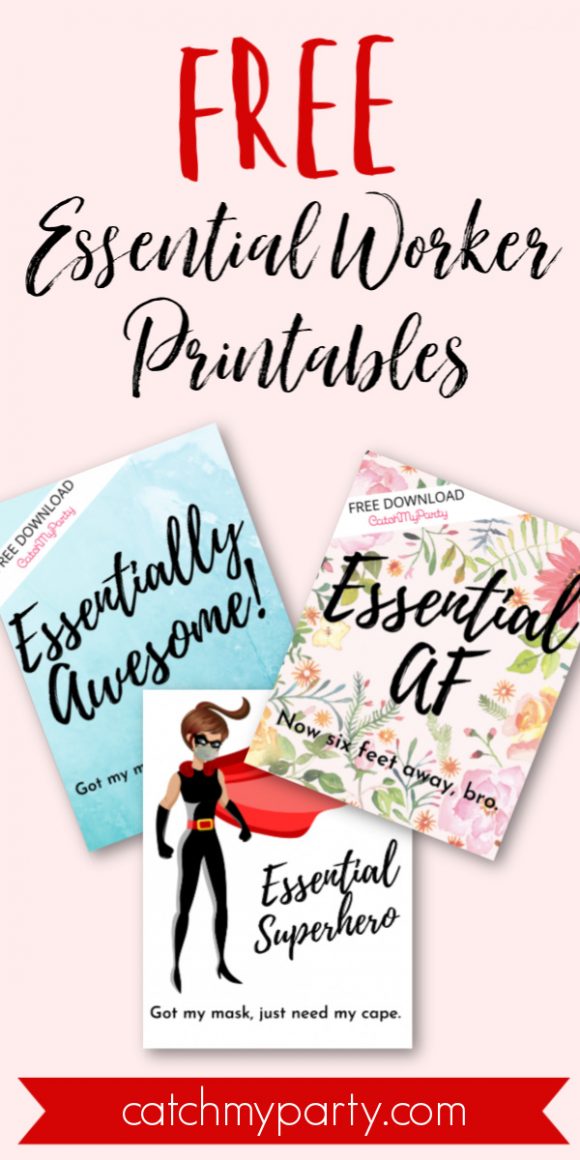 These people are truly our heroes, and the more we can make them feel special, the better! That's why we, at Catch My Party, wanted to give these fun, irreverent printables away.
Anything we can do to boost morale, take back a little bit of control, and make people smile is worth it.
Step back, people, we've got essential workers in da house!
3 Fun Free Essential Worker Printables to Download
We've got our pretty, feminine, floral version…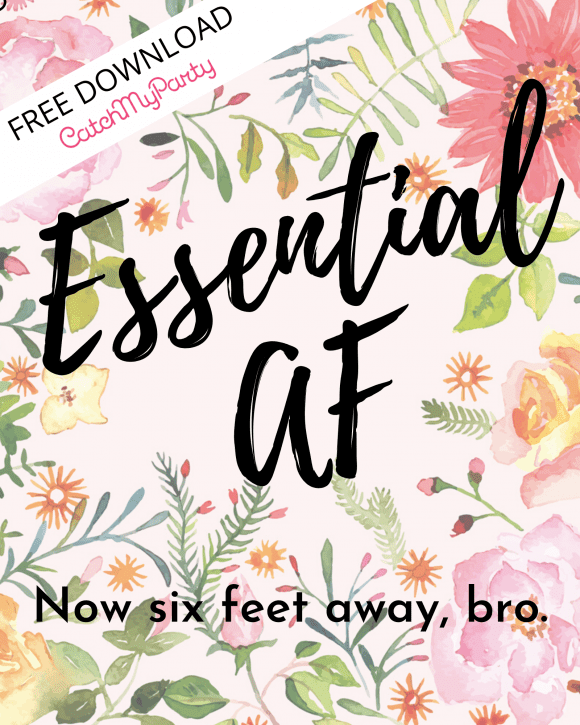 Our badass girl superhero version…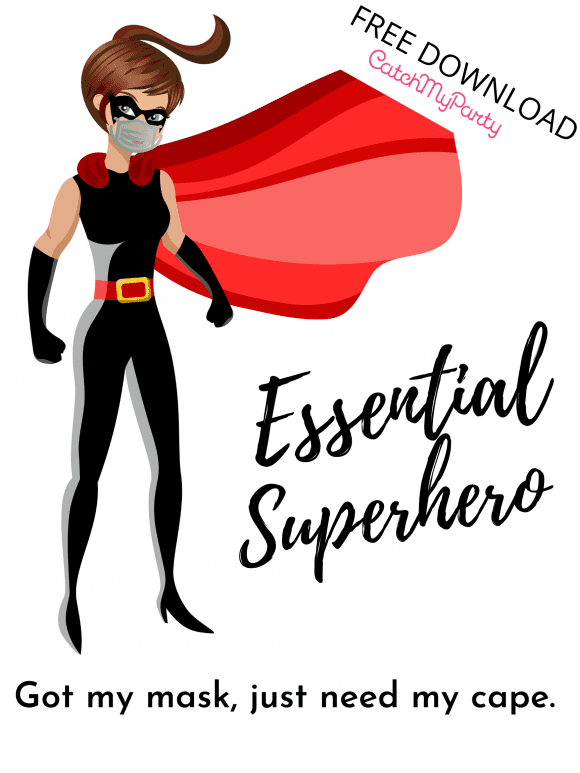 And our "essentially awesome" version.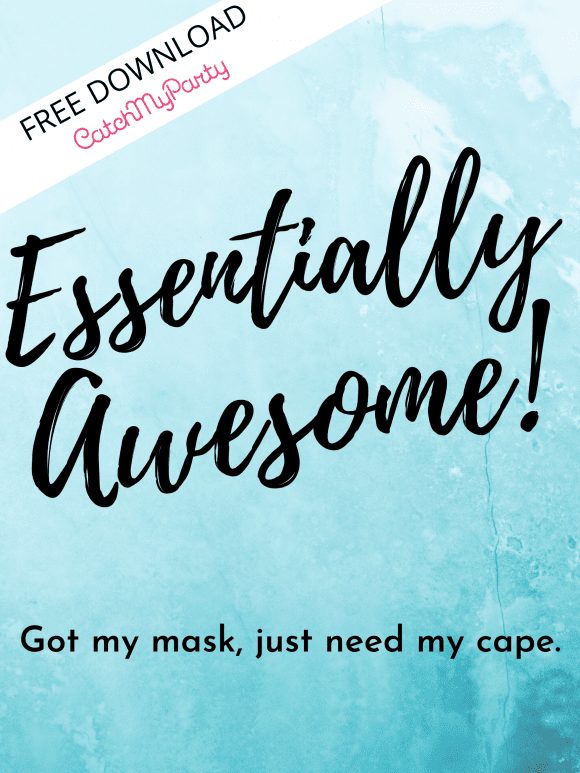 Conclusion:
Download and print them, then please share them with the essential workers in your life so they know how much you care and appreciate what they do!
Do you have an essential worker in your life? If so, who is it?
MORE POSTS YOU'LL LIKE:
Need more ideas and free printables?