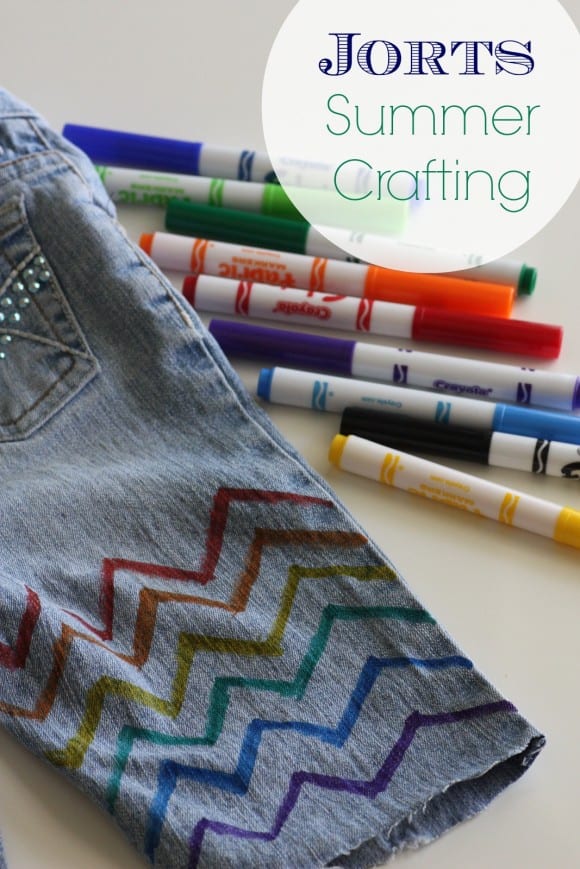 For this post, we were asked by Sauza to design our own pair of summer jorts. Well, when the Crayola fabric markers arrived from Amazon in the mail, my daughter, Lainey, refused to let me do this project alone. She grabbed a pair of her jeans and started cutting off the legs. (I did had to come in and rescue the jeans a little.)
We decided she would design the front of the jorts and I would design the back.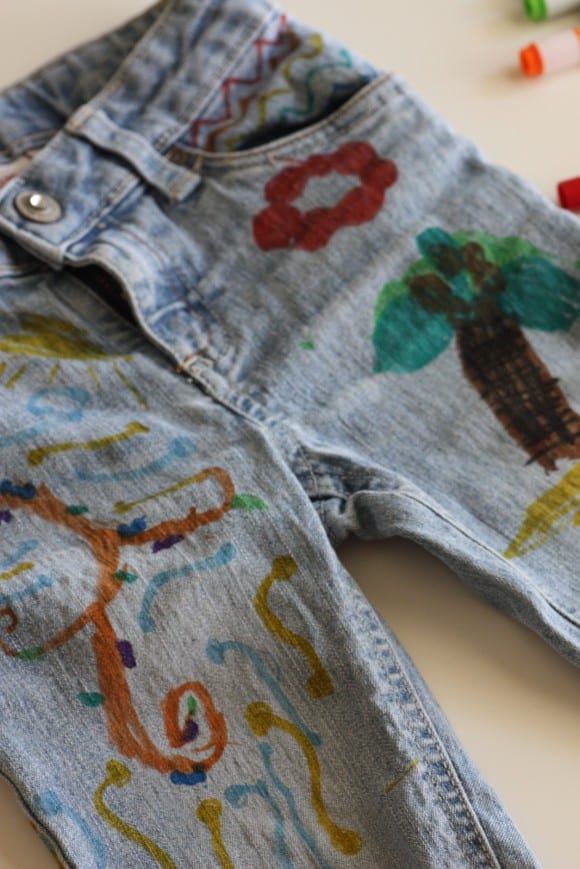 I love the scene she created. She wanted it to feel very summery, which is why she added the palm tree and the big yellow sun.

I added a rainbow chevron pattern to the back. Rainbow chevron is a very popular pattern we see at summer parties on our site so I thought it only fit.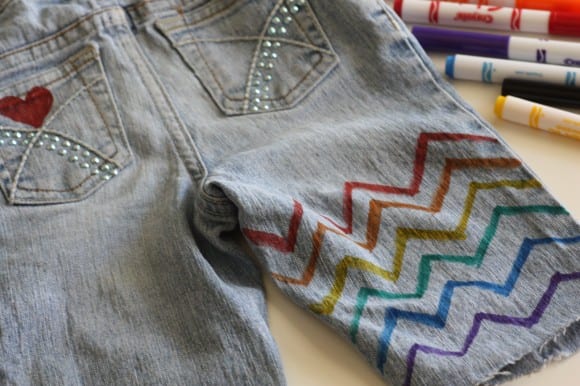 To add to the feeling of summer (in addition to our cool jorts that my daughter won't stop wearing), I also wanted to give away something fun to help you (the adults in the room) celebrate.
To me, margaritas are such a perfect summer brunch drink, so I asked Michelle from Printabelle to design some free "margarita" printables straw flags and toppers that would work well at a summer brunch party.  Here you'll see I attached the straw flags to my papers straws, and stuck some toppers in some big yummy muffins. Brunch is served!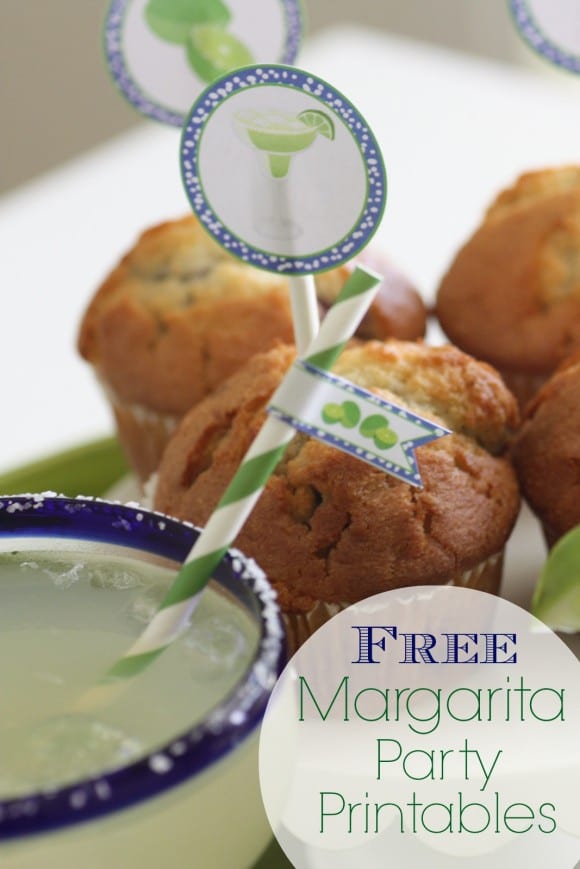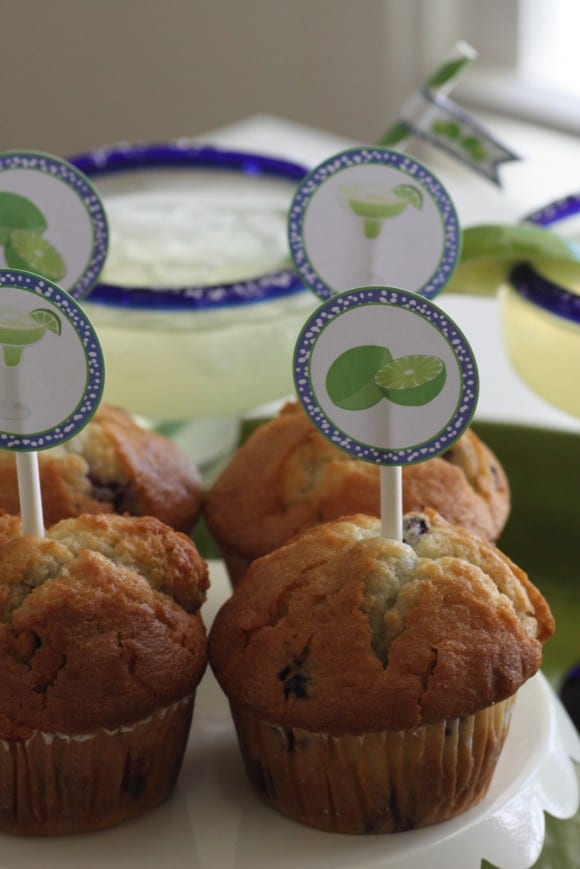 For the margarita, my recipe of choice is always the "Sauza-rita." I love the way the light beer mellows the tequila so you get a more well-rounded drink. It definitely won't overpower your brunch. Here's how I make mine…
SAUZA-RITA RECIPE
Makes 9 servings
Ingredients:
1 can frozen limeade
1 can Sauza Silver Tequila
1 bottle light beer
1 can water
Instructions:
Pour limeade and beer into a pitcher filled with ice. Fill limeade can with Sauza® Silver, pour into pitcher. Fill limeade can with water, pour into pitcher. Stir and enjoy.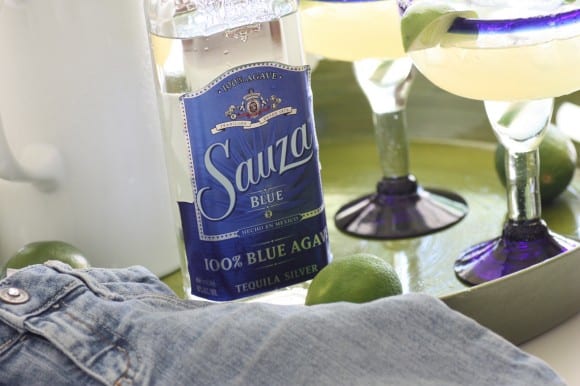 These are seriously refreshing and not too strong. I recommend lots of ice!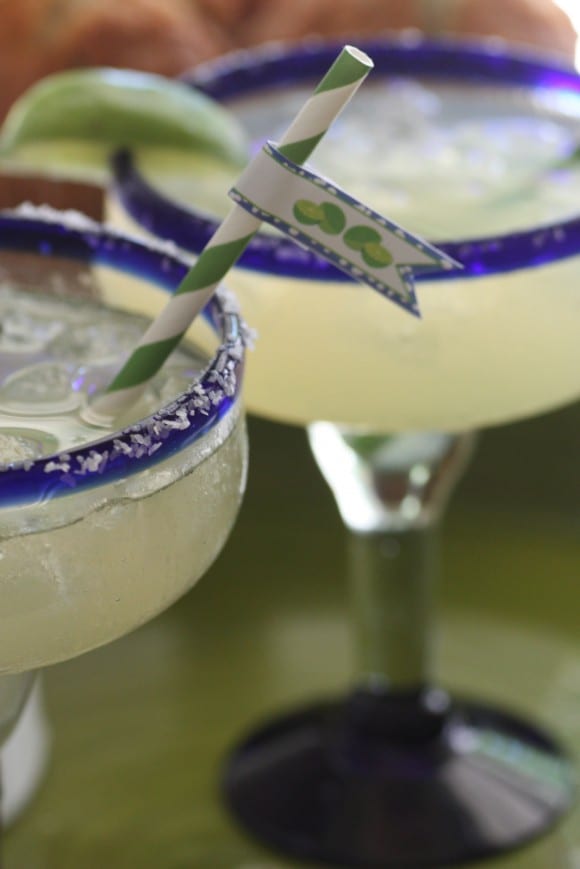 Now please enjoy some brunch in summer style, and maybe in a pair of jorts!