Kristen and Missy from Sweetly Chic Events & Designs are here with a tutorial to make beautiful glitter clothespin place card holders and I love how they attached them to champagne glasses. Brilliant!
Place card holders are an essential decor piece at any formal event, from weddings to bridal showers, even baby showers these days! These simple and chic glitter place card holders are a unique alternative to your basic frame-style place card holder.
This inexpensive and creative option can be personalized by using various flowers, colors and patterns!
Supplies:
Gold Glitter Paper
Clothespins
Fresh Flowers
Scissors
Hot glue gun
Scissors
Pen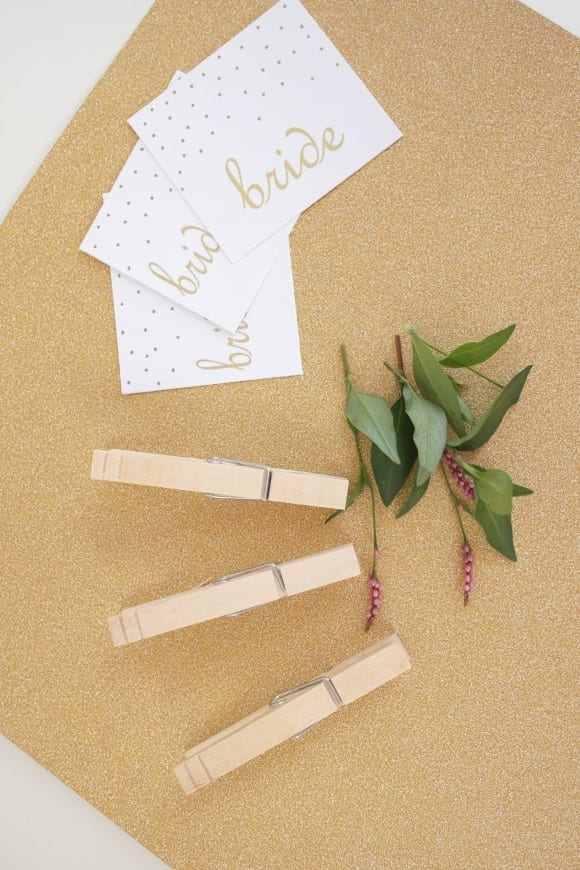 Directions:
1.) Start by tracing your clothespin onto the back of your glitter paper. We chose glitter paper to avoid getting any excess glitter in our glasses, but you could easily exchange the glitter paper for loose glitter instead!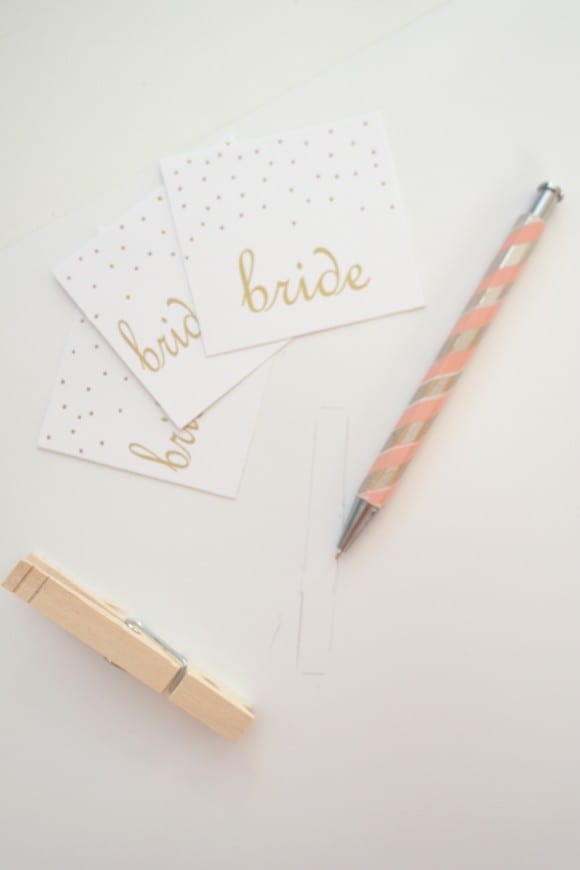 2.) Next cut out the traced paper, leaving you with the perfect size strip of glitter paper.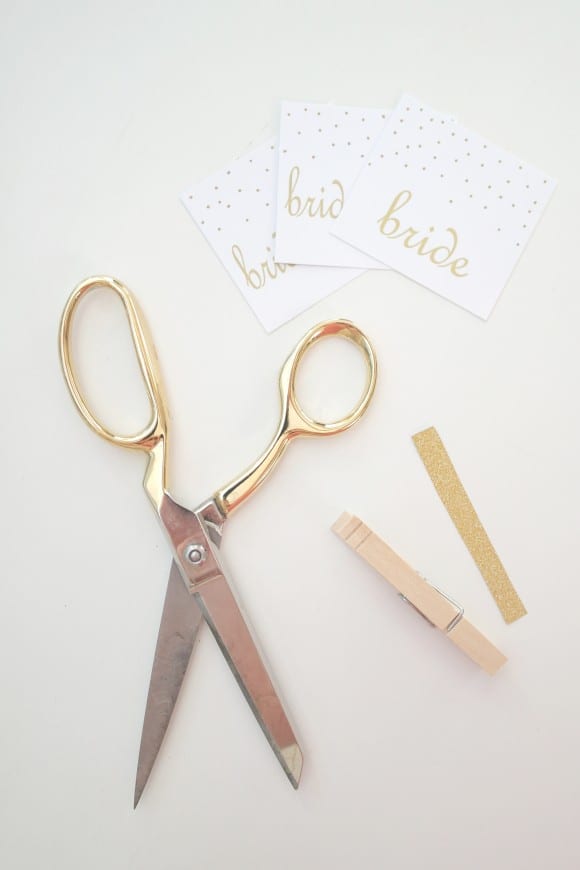 3.) Using a bit of hot glue, carefully adhere your strip of glitter paper to the front of your clothespin.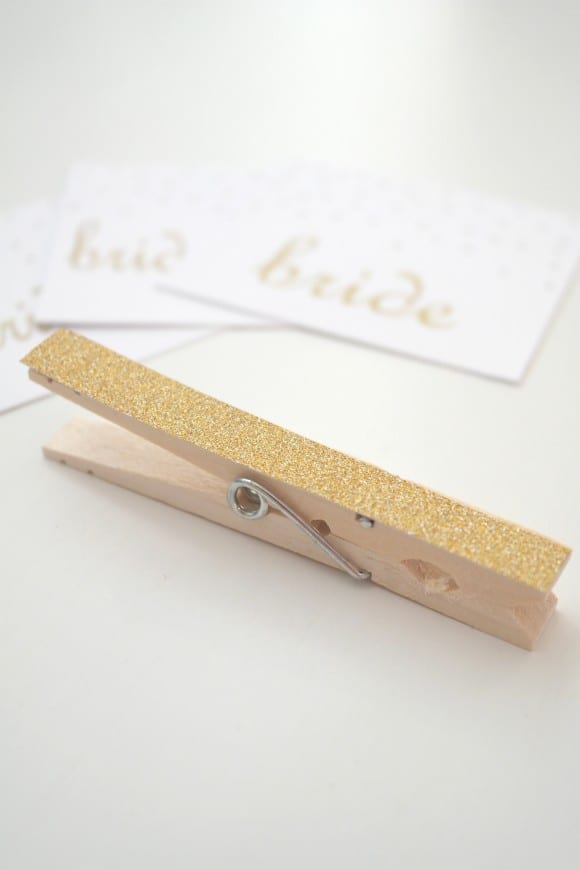 4.) Begin to layer your fresh flowers onto the base of your clothespin. You can easily swap out any style or color to fit your theme!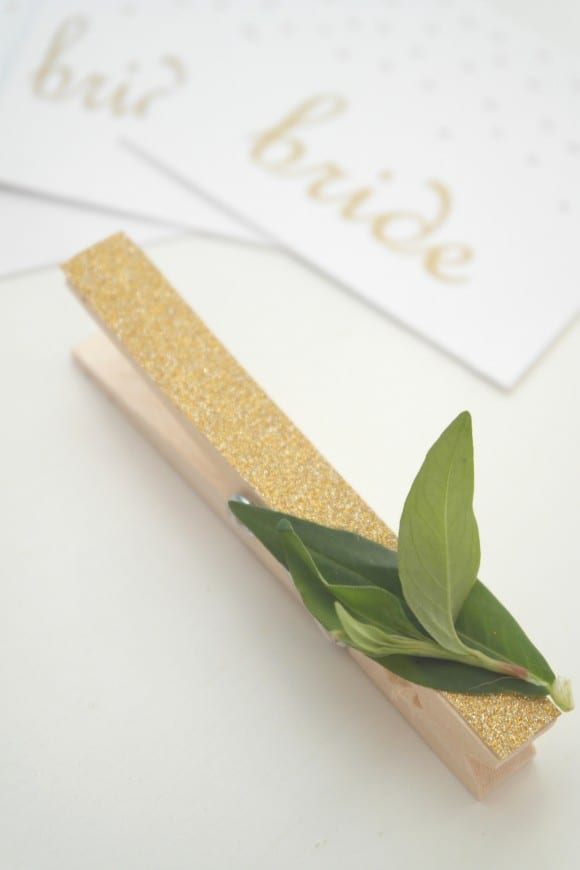 5.) Complete each place card holder by finishing up any additional flowers or greenery you would like to include.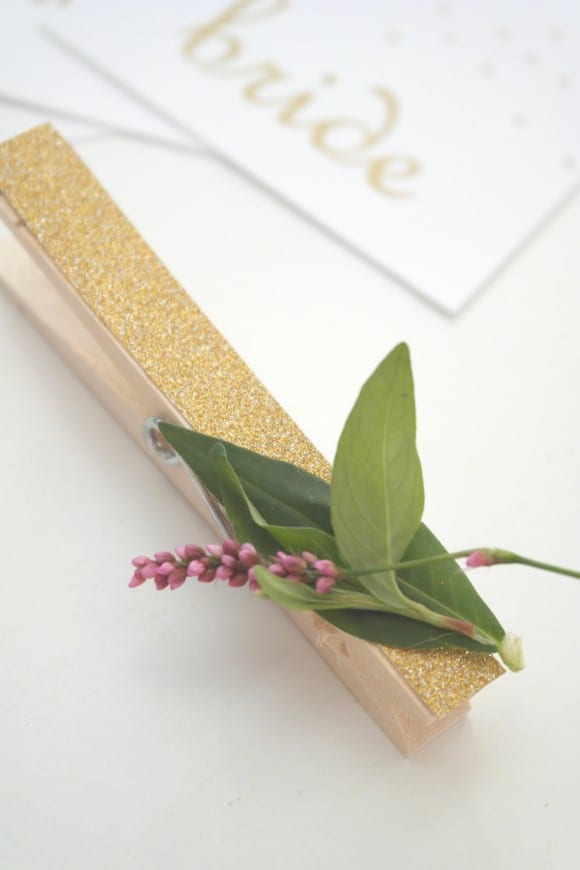 6.) We added a simple and chic place card to our holder by printing out a place card in a script style font and added a few gold polka dots for a little extra fun!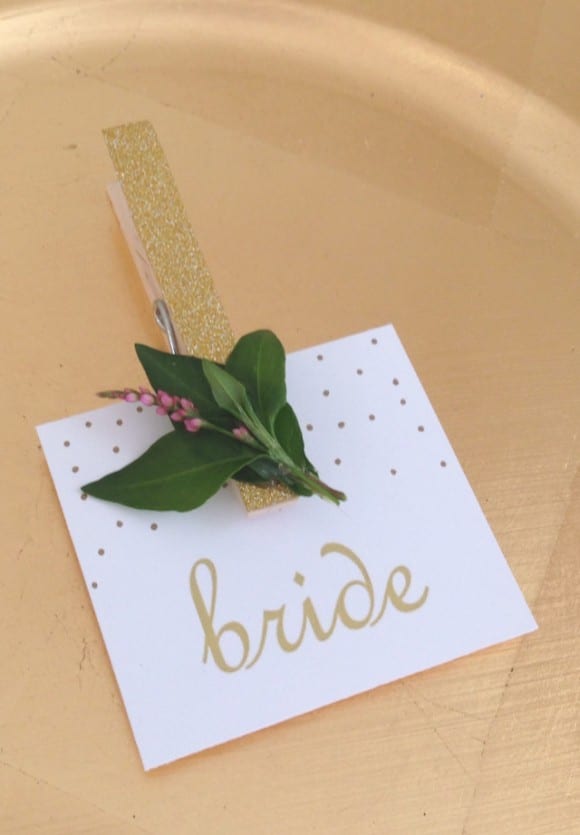 7.) Next, clip your clothespin holder to a champagne glass.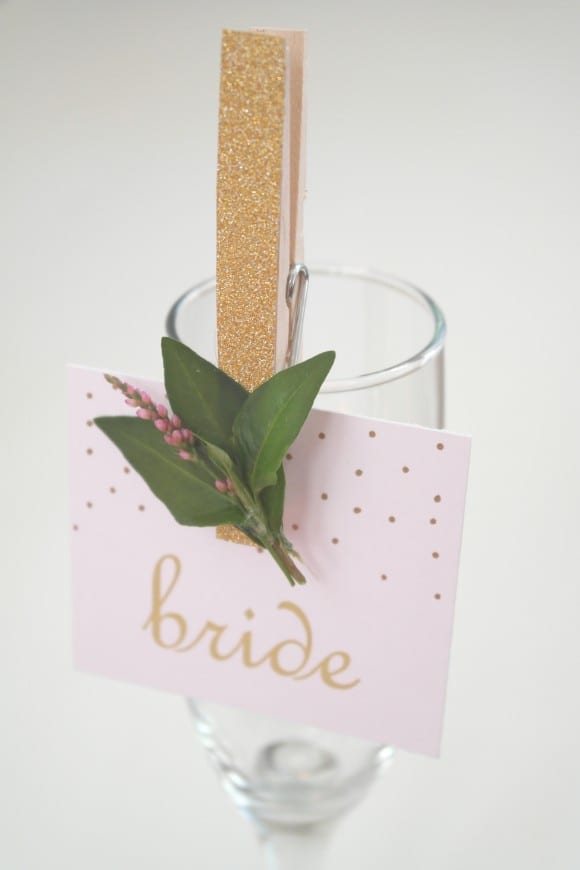 8.) Finish by clipping any additional place card holders to your remaining glasses for a fun and unique way to mark your guest's seat!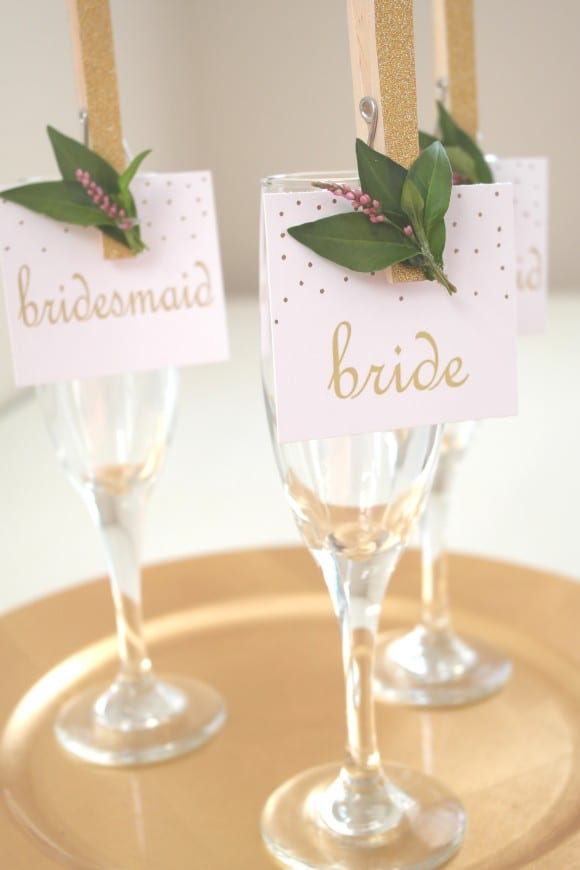 Enjoy your unique and beautiful place card holder, perfect for weddings, bridal showers, baby showers or more!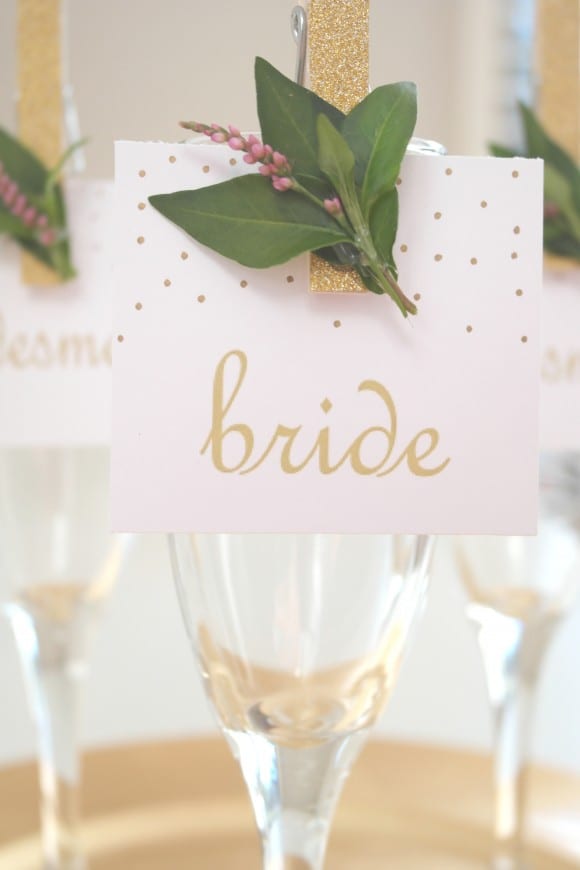 Thanks so much, Missy and Kristen! These glitter clothespin place card holders would add such a nice shabby chic detail to any party, especially a bridal shower! 
To learn more about Missy and Kristen, please visit them at Sweetly Chic Events & Designs, and on Facebook, Pinterest, and Instagram.
For more inspiration, check out these beautiful bridal showers on our site and these great bridal shower party supplies.