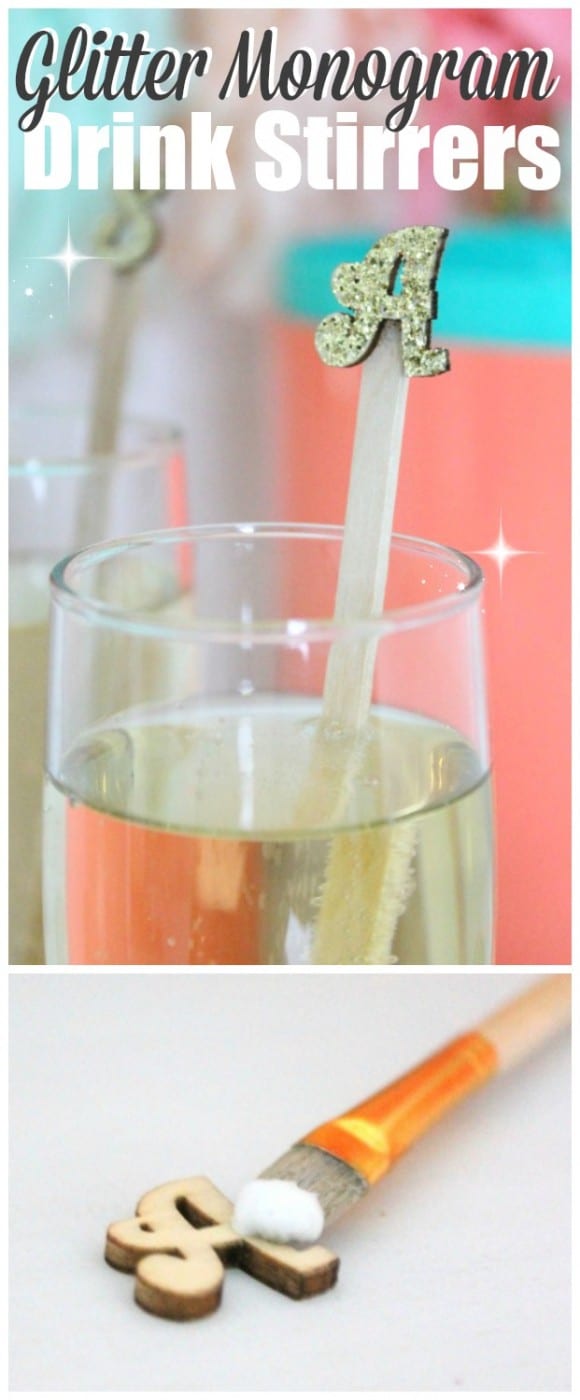 This glitter monogram drink stirrer DIY is being shared with us today by Kristen and Missy from Sweetly Chic Events & Designs. I love when these gals get their glam on!
Whether hosting a formal cocktail party, or just a fun girls' night in, our DIY glittered monogram drink stirrers will add the perfect touch of glam to your night's aperitifs! And with each guest having his or her own personalized drink stirrer, there will be no more mixed drink mix-ups!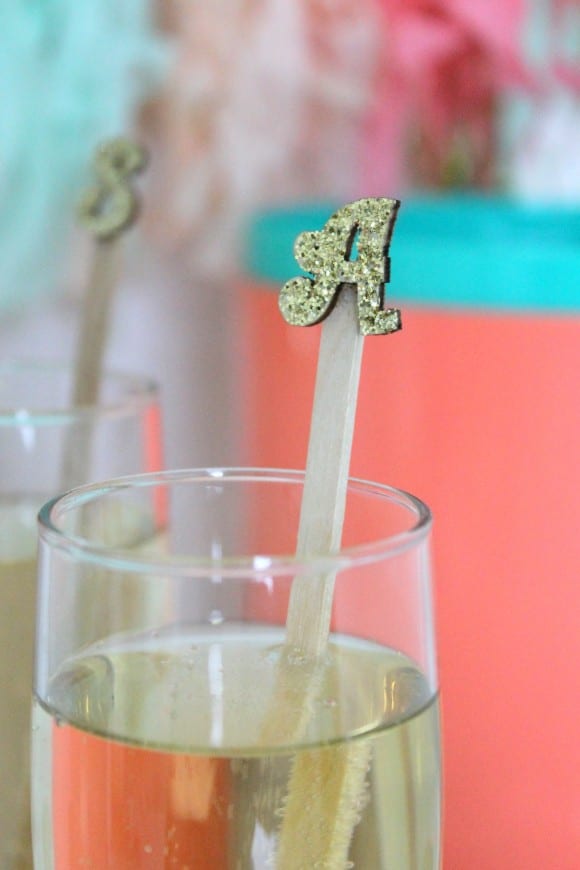 Supplies:
Small Wooden Letters (Found at your local craft store)
Modge Podge
Fine Tipped Paint Brush
Glitter
Slim, Natural Wood Craft Sticks
Hot Glue Gun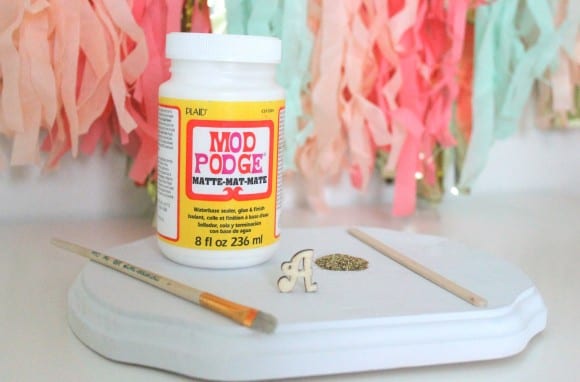 1. Begin by taking the letter of your choosing and using your fine tipped paint brush, apply a thin coat pf Mod Podge to the front of your letter.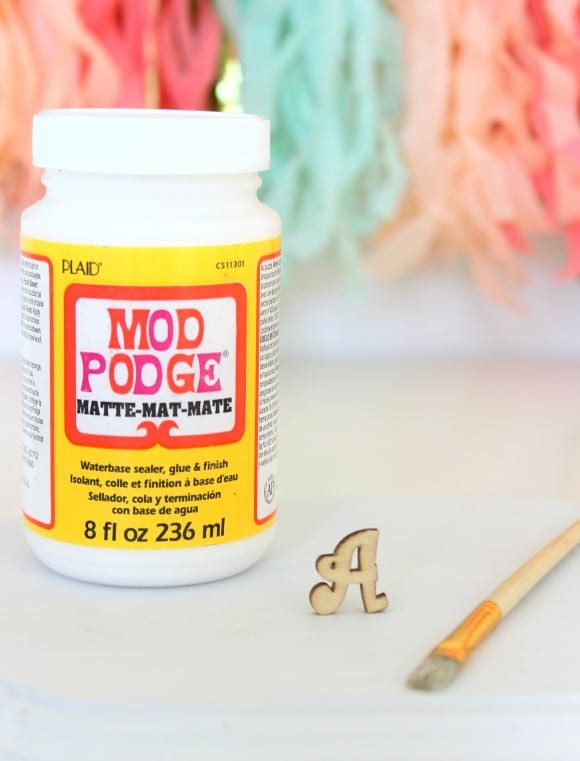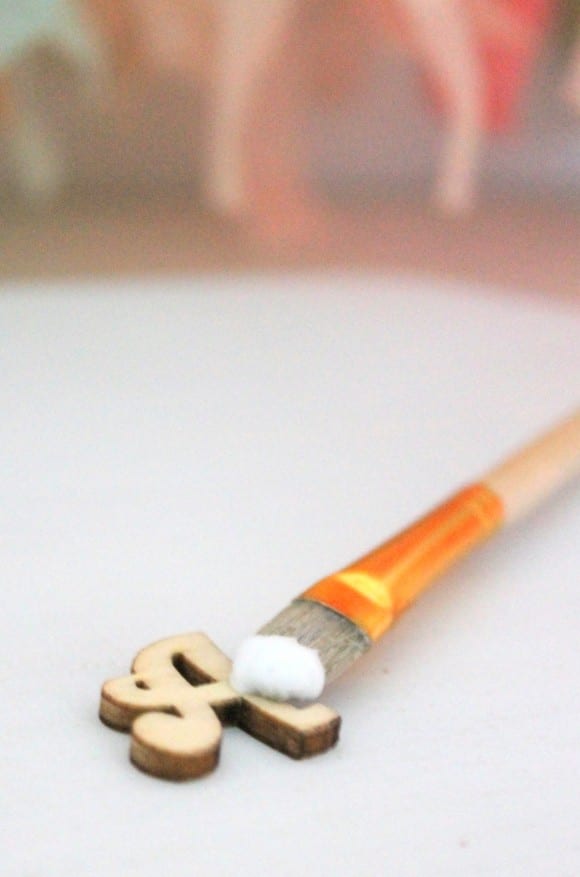 2. Once your letter is covered, gently sprinkle the glitter on top of the Mod Podged letter.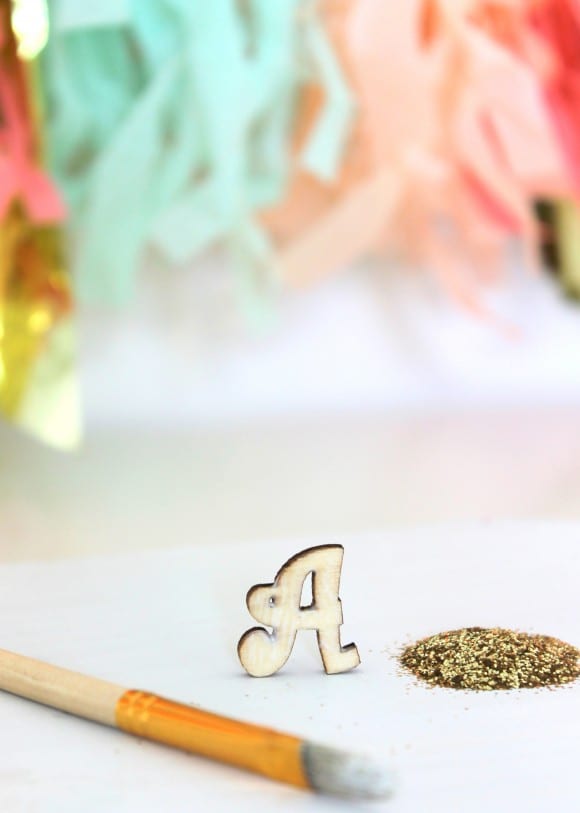 3. Carefully shake any excess glitter from your letter.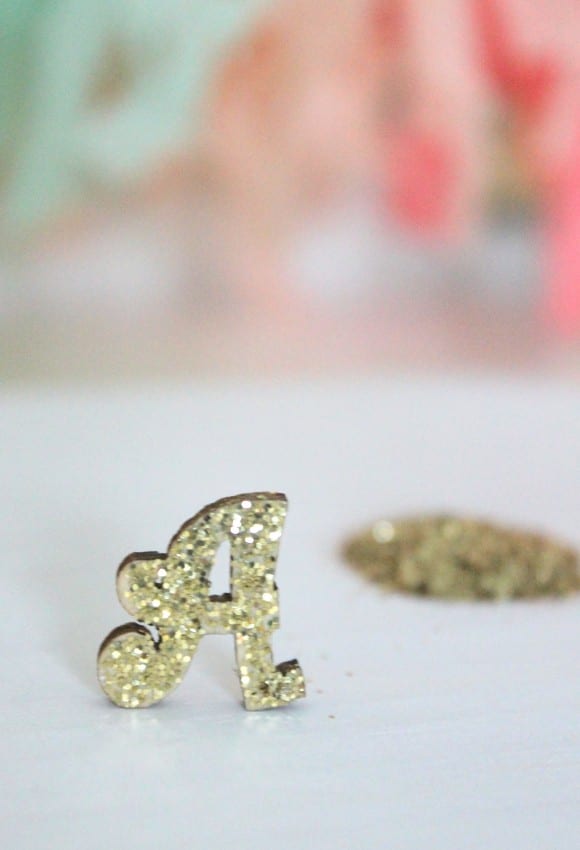 4. Using your hot glue gun, add a small drop of hot glue to the top of your wood craft stick and gently adhere your letter.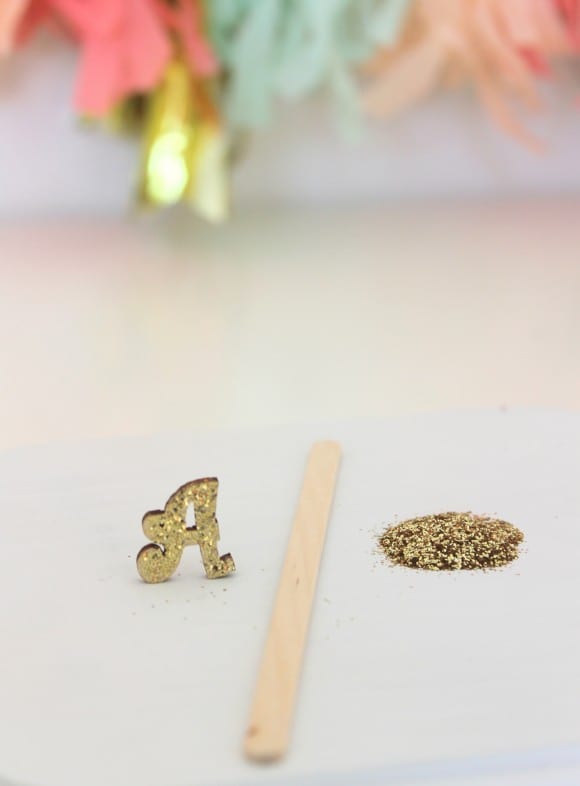 You now have a gorgeous, glittering personalized drink stirrer!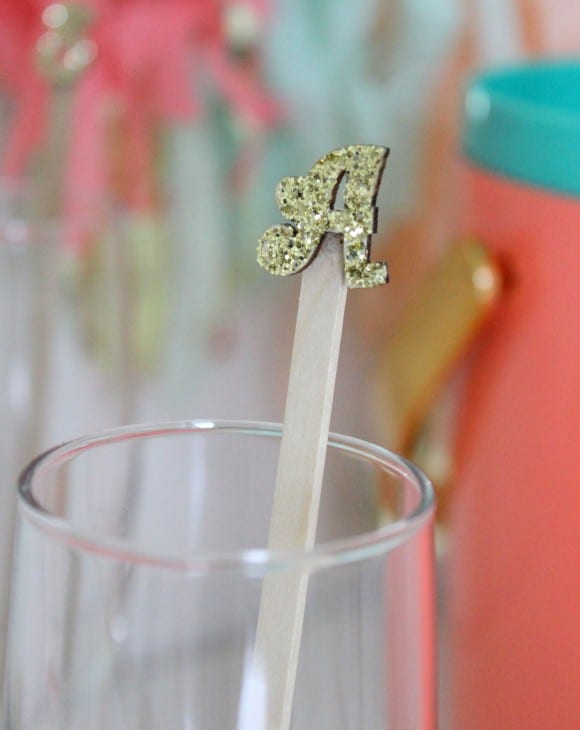 Repeat these steps to create drink stirrers for all your party guests!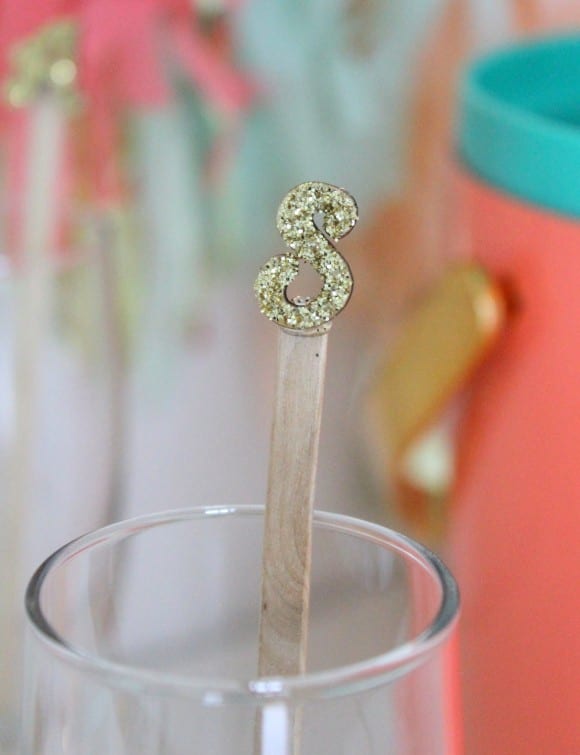 All that's left to do is add a bit of bubbly or your favorite party cocktail and enjoy!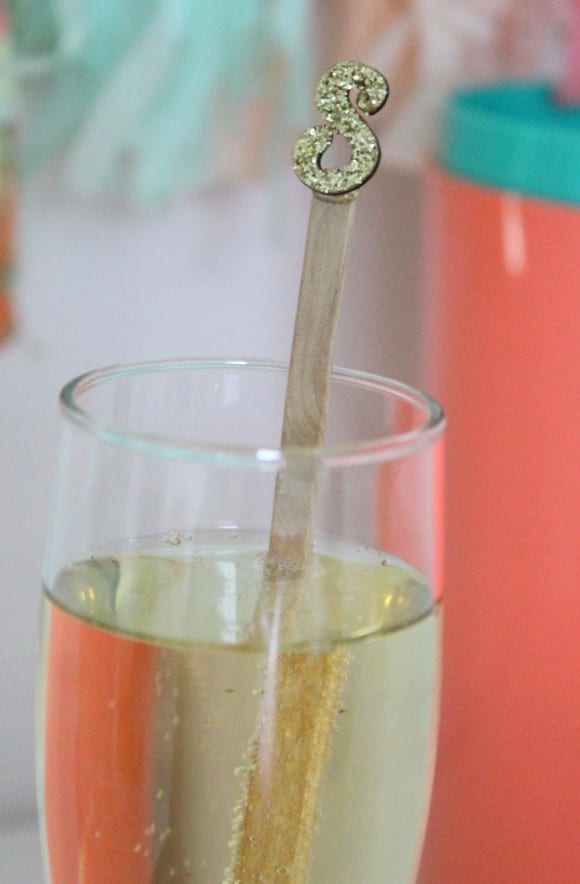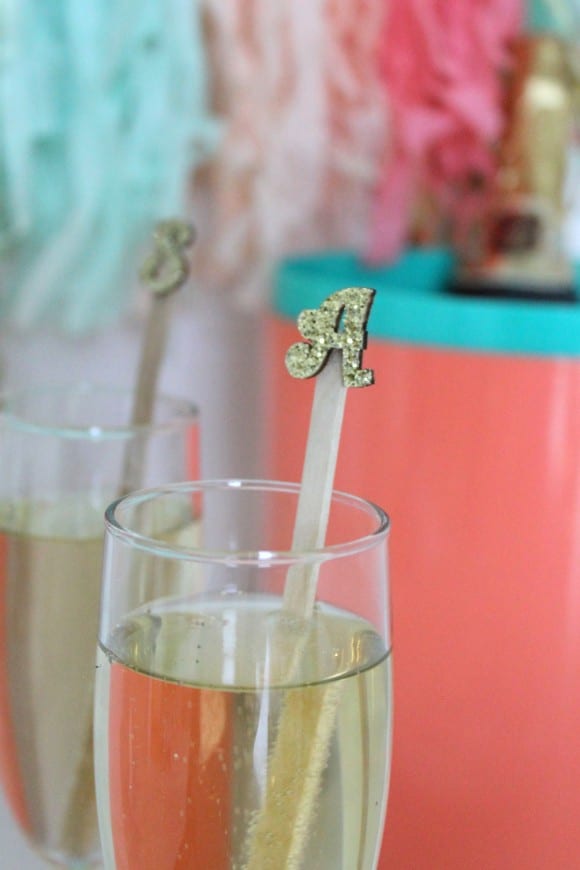 What a sparkly way to start the New Year, thanks Missy and Kristen! To learn more about Missy and Kristen, please visit them at Sweetly Chic Events & Designs, and on Facebook, Pinterest, and Instagram.
And if you're looking for some fun drink ideas, check out all our drink and cocktail recipes.