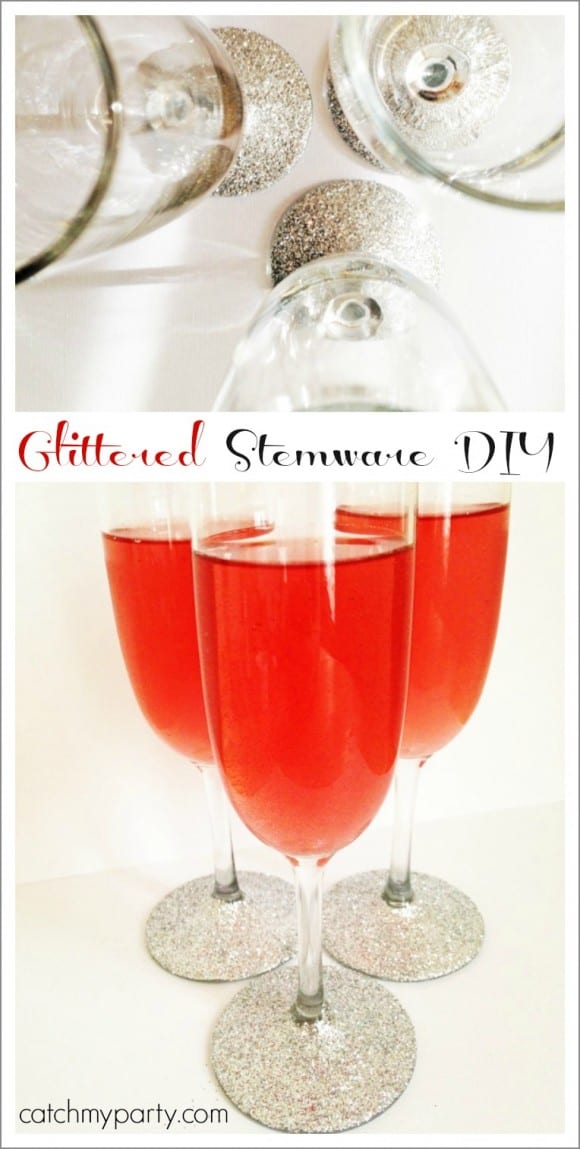 New Year's Eve is right around the corner. Here's a simple glittered flutes DIY Shauna at Ella and Annie Magazine created just for us to add a little sparkle to your celebration!
Supplies:
Stemware – wine, martini, or margarita glasses would work great
Mod Podge
Foam paint brush
Glitter
1. Choose your stemware. This tutorial can be for wine, martini, or even margarita stemmed glasses. We used champagne flutes that were glass. You could also use plastic if you want!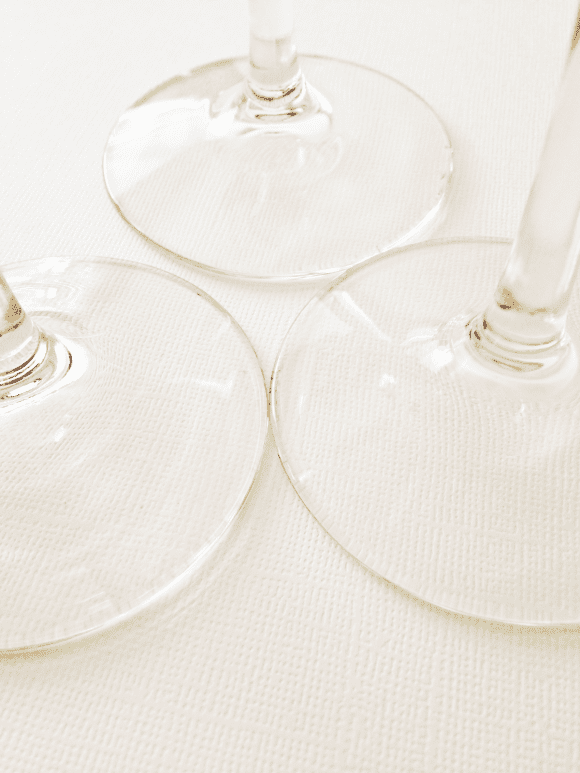 2. Wash and thoroughly dry glasses. Using foam paint brush lightly coat base of glass in mod podge. Using a "fine" glitter, pour glitter over glue. Shake off excess glitter and allow to dry.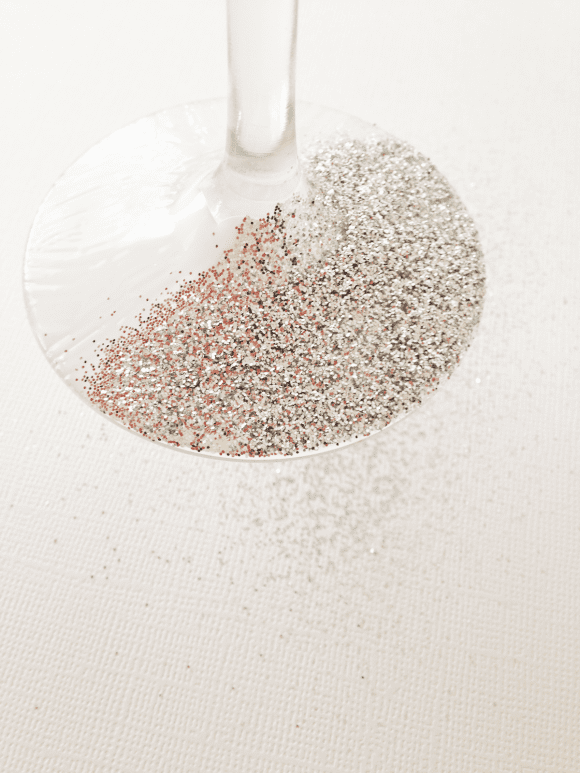 4. Work over a sheet of cardstock so that you can reuse any fallen glitter.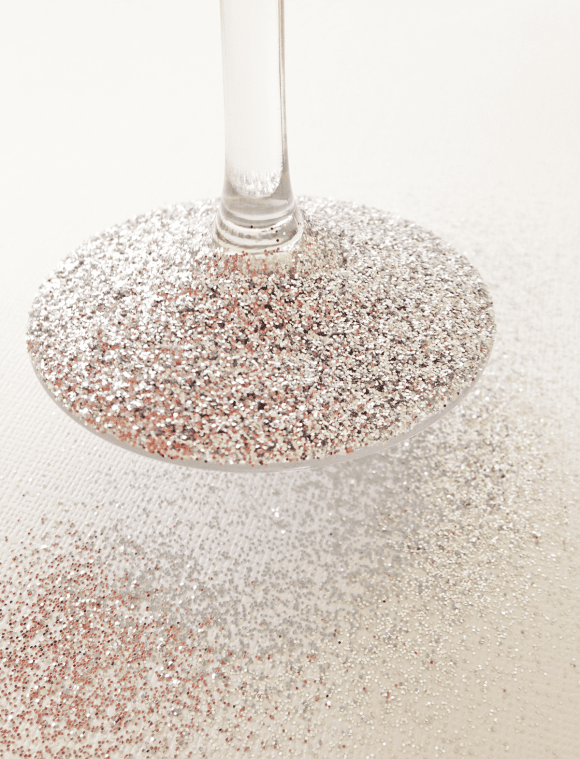 5. Make sure all excess glitter is removed from stem before you serve. Do not wash glittered surface of glass because you will wash off your glitter.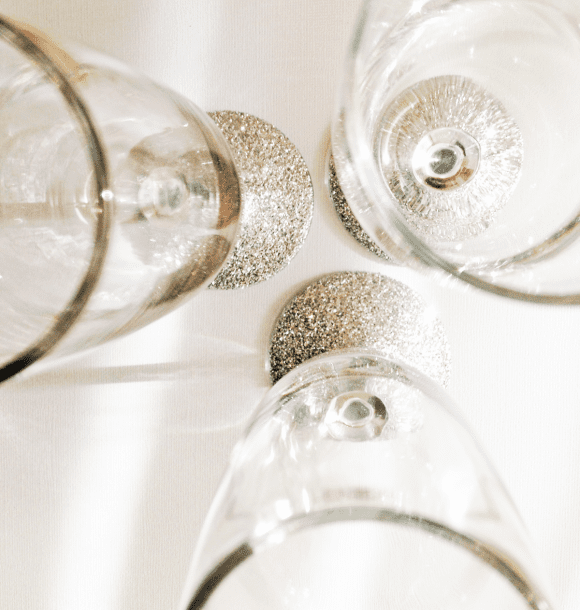 Enjoy your pretty glasses!
Cranberry Wine Spritzer
Ingredients
1 bottle of white wine, chilled
1 bottle of sparkling cranberry juice (We used Trader Joe's brand.)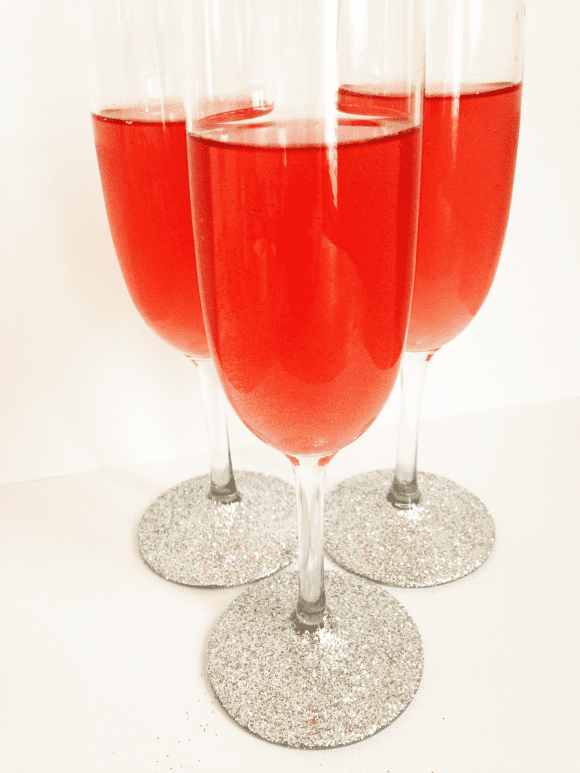 Directions:
Combine both ingredients. Add fresh fruit or herbs. You can even replace the white wine for champagne! Nearly everything is better with glitter! Especially for ringing in the New Year.
CHEERS! Have a safe and exciting New Year's Eve!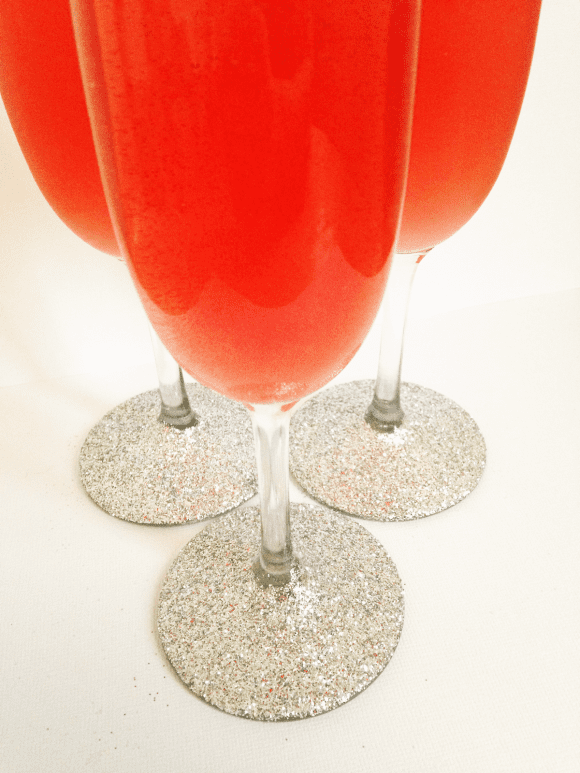 To see more of Shauna's work, check out Ella and Annie Magazine and visit them on Facebook, Twitter, Instagram, and Pinterest.
Check out these amazing New Year's parties on our site and get free New Year's printables for your party, too!