This past week seems to have flown by! How many of you have seen the new Lion King movie?
We haven't had a chance yet but we're so longing forward to! To honor the movie, I've picked out an incredible safari baby shower that I'm sure you're going to love.
Safari baby showers are a massive trend at the moment and this one is one of the best!
Don't miss the other parties I also picked out this week for more party inspiration…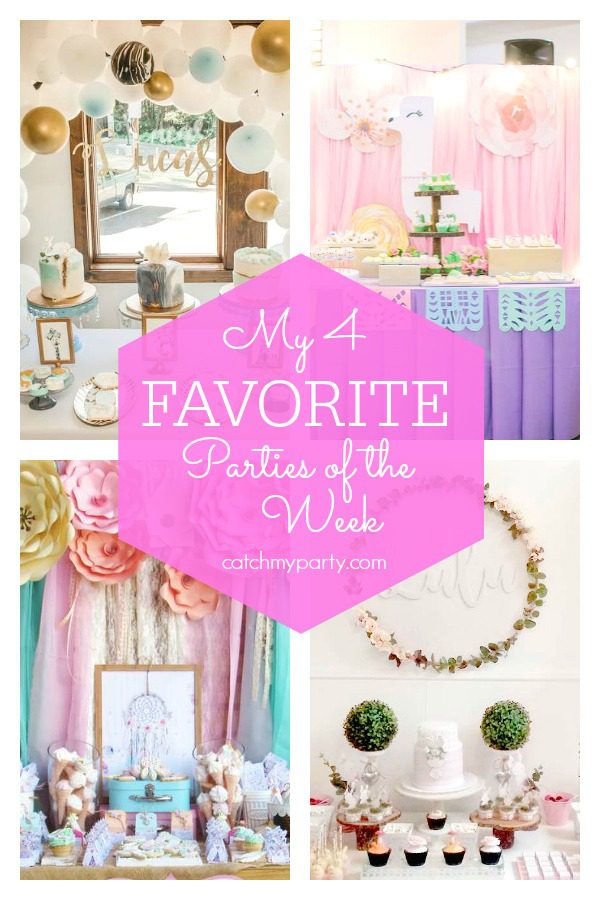 Check out my 4 favorite parties below:
My favorite parties this week include an adorable safari baby shower, a colorful Mexican llama birthday party,  a wonderful boho-chic birthday party, and a cute bunny 1st  birthday party.

Party 1: Safari Baby Shower
 A Pocketfull of Parties' Lucas Born to be Wild

MY FAVORITE PARTY DETAILS:
The stunning dessert table framed by an impressive blue, white and gold balloon arch
The incredible gem-like cakes
The fantastic cupcakes topped with wild animals
The fun mix cookies of safari baby shower inspired cookies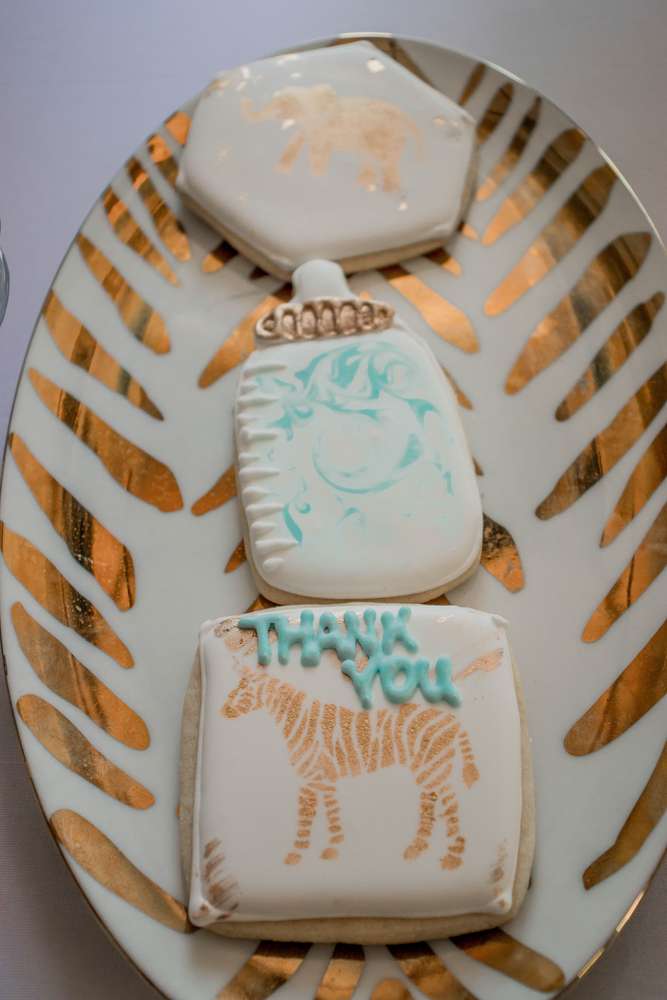 Party 2: Mexican Llama Birthday Party
Everyday Sunday Studios' Amara's Mexican Pastel Inspired Party

MY FAVORITE PARTY DETAILS:
The amazing tiered birthday cake decorated with cactus, a llama, and topped with a pretty girl in pink
The fabulous cactus cupcakes
The heart-melting llama donuts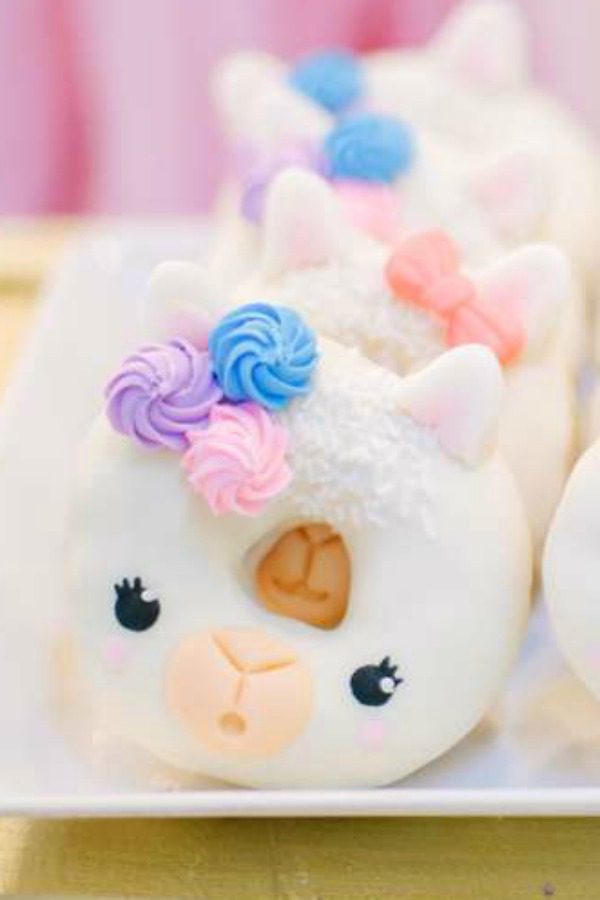 Party 3: Boho Chic Birthday Party
Tematix's Anto Boho Chic

MY FAVORITE PARTY DETAILS:
The stunning arrow, dreamcatcher, and teepee sugar-coated cookies
The gorgeous teepee and dreamcatcher cake pops
The wonderful boho-inspired pink donuts decorated with feathers and flowers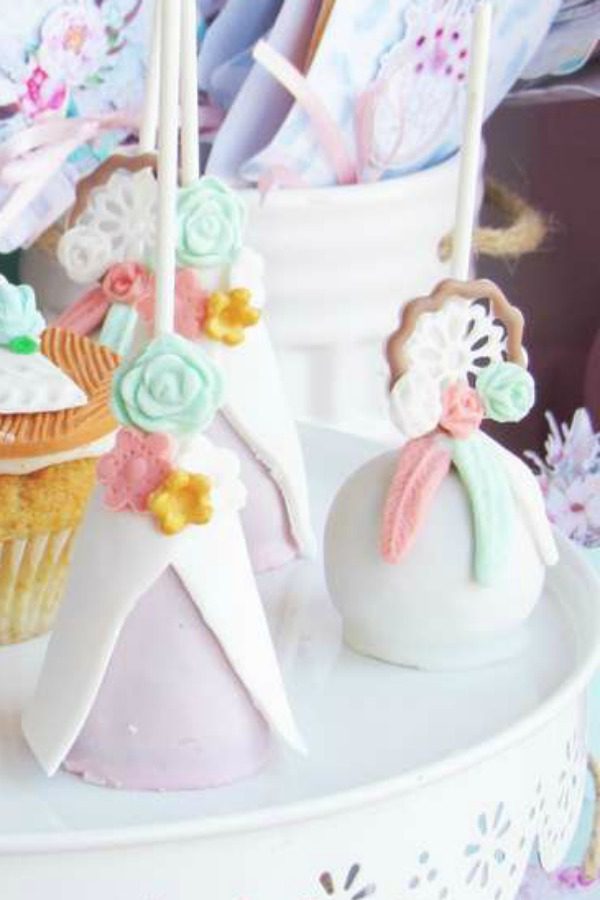 Party 4: Bunny 1st Birthday Party
Magnetika Party By Sol Hana H's  Lulu's Woodland Bunny 1st birthday party

MY FAVORITE PARTY DETAILS:
The adorable rustic dessert table with a beautiful floral wreath backdrop
The cute bunny cake pops
The wonderful mix of woodland-inspired cupcakes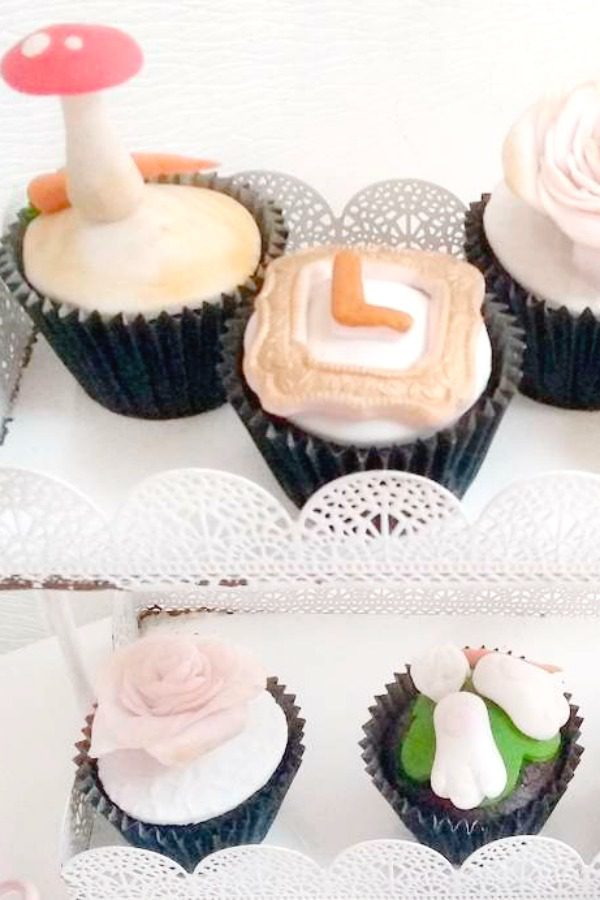 More parties in these favorite party themes:
If you are a blogger or entrepreneur, definitely check out my new podcast!
It's called The Blogger Genius Podcast, where I interview successful bloggers and industry experts to find out what's working now in online business. You will learn a ton so please subscribe now!!