Here's a beautiful gumball necklace craft that is ever so stylish and easy to make, perfect as a girl's birthday party activity or pretty party favor.
Wait until you see how easy this is to do!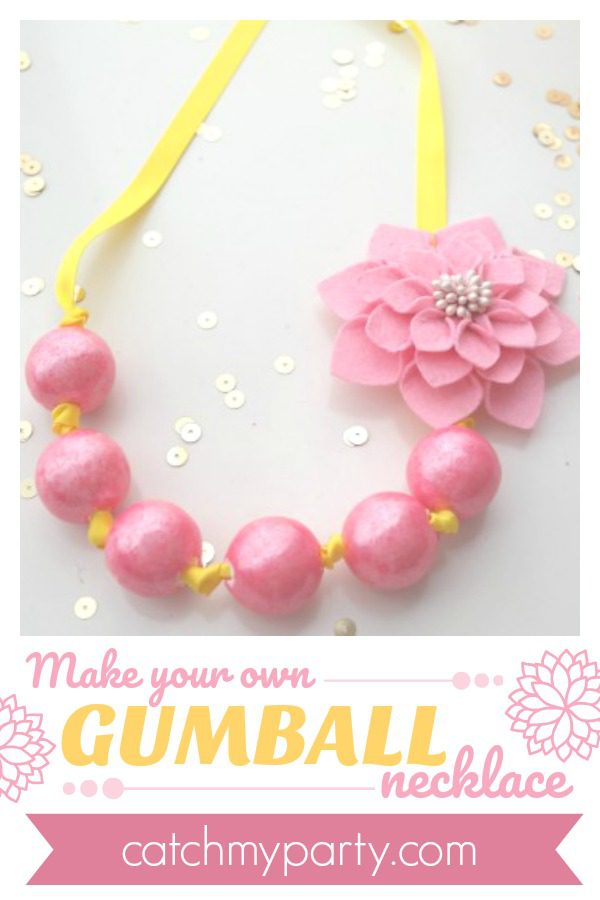 Gumball candy necklaces are a fun and fashionable new trend that are sure to make a sweet statement!
This new take on your typical candy necklace is a quick and easy option for your next party favor, easy gift, or as a simple craft project.
Learn How to Make This Easy Gumball Necklace!
Supplies :
These links are affiliate. If you click on them and buy, I might make a small commission at no cost to you.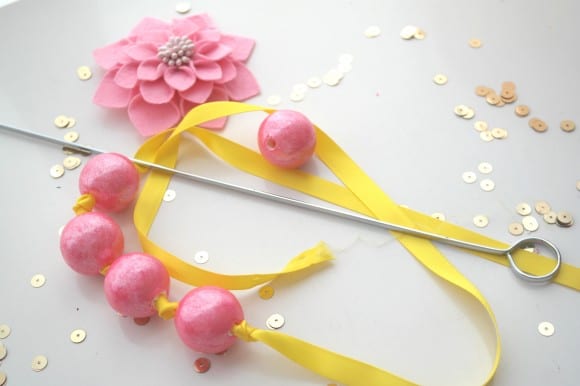 Directions:
Step 1:
Gather your satin ribbon and gumballs.
In honor of spring, we chose a bright yellow ribbon and shimmer pink gumballs.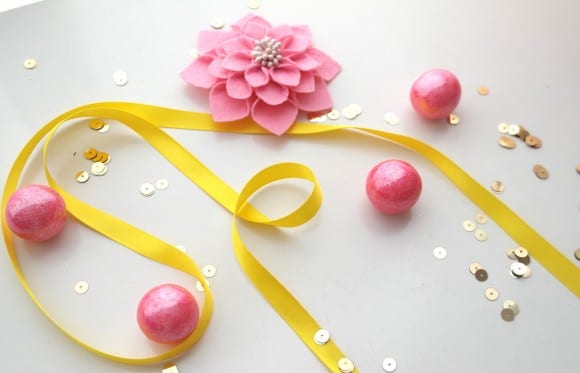 Step 2:
Use your metal skewer to carefully puncture a hole into the center of one of your gumballs.
Be sure to only puncture one side at a time or the gumball could split.
Once you have punctured the gumball, spin the skewer until you have made a smooth hole.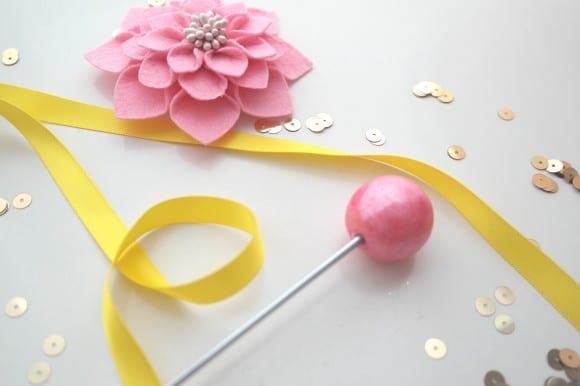 Step 3:
Next, string your ribbon through the gumball.
This can be a bit tricky!
We used out metal skewer to push our ribbon through both holes in the gumball.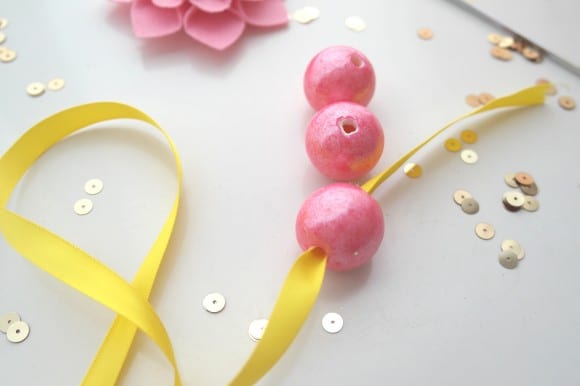 Step 4:
Tie a knot after each gumball you string to secure it into place.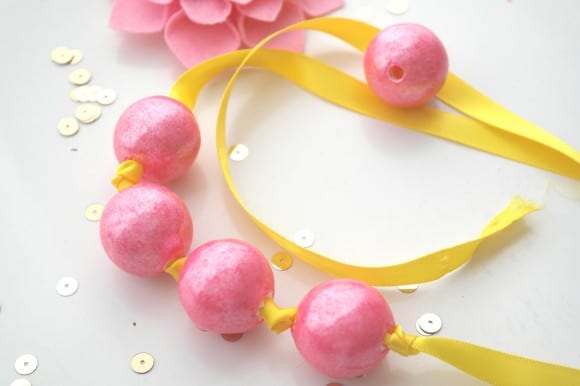 Step 5:
Feel free to add a cute accent to your necklace for a little extra flair! (We chose the perfect pink flower to compliment our gumballs).
Or, you can simply tie a pretty bow to finish off your necklace!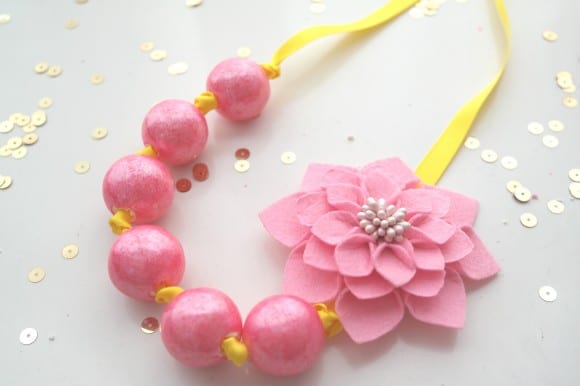 Step 6:
Once finished, you can enjoy your gumball necklace for years to come or give it as a fun gift!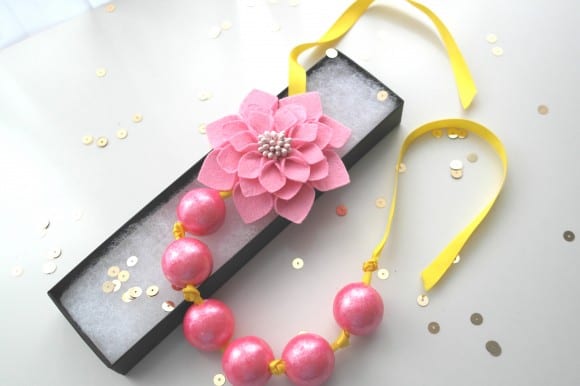 Thanks, Missy and Kristen from Sweetly Chic Events & Designs who came up with this gorgeous craft! Wouldn't these be would be perfect as a favor at a princess party?
Need more party favor craft ideas?