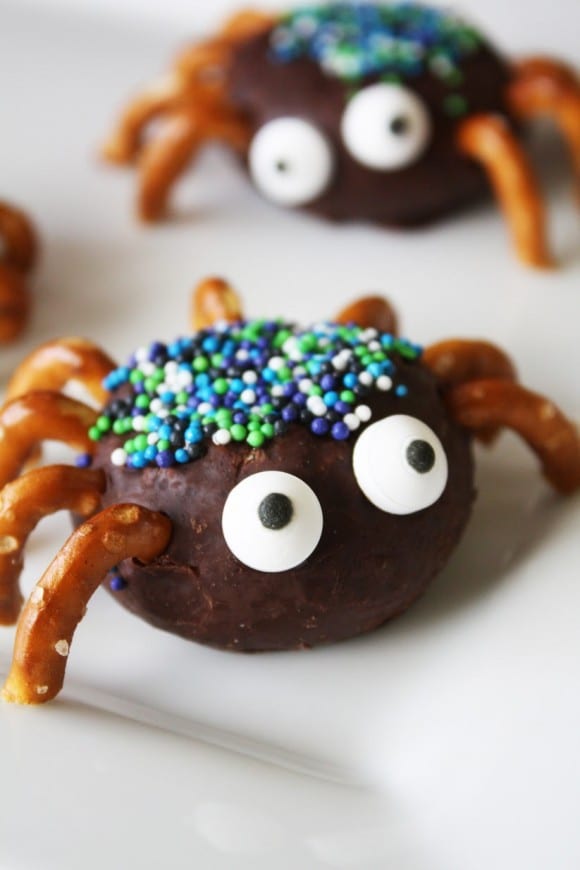 Don't you want to just eat these guys up?! The best part is they're super simple and quick to make, and your kids can help, too.
I'm in charge of my daughter's school Halloween party this year, and I think she and I will be making a couple dozen very soon.
Read on for the simple directions…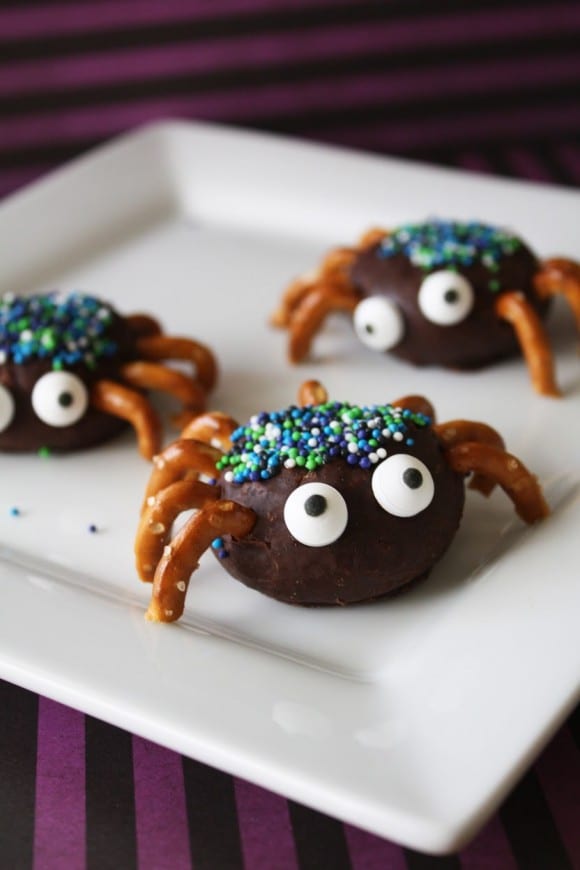 Halloween Donut Spider Treats DIY
Supplies:
Mini chocolate donuts
Candy eyes
Sprinkles
Mini pretzel twists
Honey, corn syrup, or chocolate frosting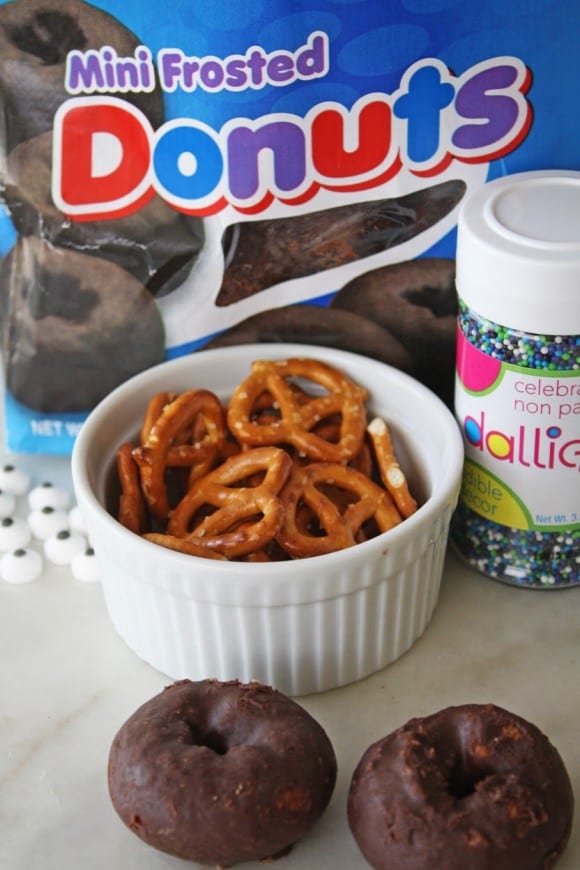 Directions:
Cut 8 spider legs from the pretzels for each chocolate donut (see photo). Set aside. Using honey, corn syrup, or frosting and spread a little on the top of the donut (it acts as the glue for the sprinkles). Sprinkle on your colored sprinkles.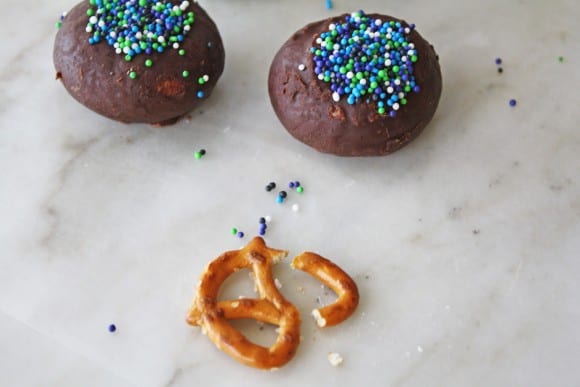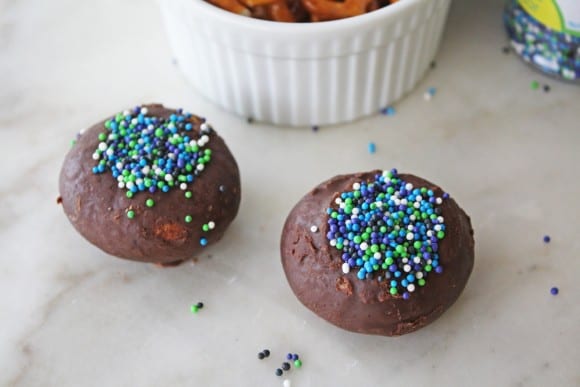 Stick 4 legs on each side of the donut (8 total). Using your honey, syrup, or frosting, spread a small amount on the back of the candy eyes. Stick the eyes to your chocolate donut.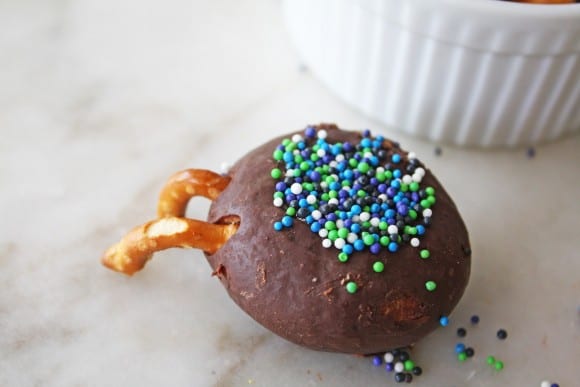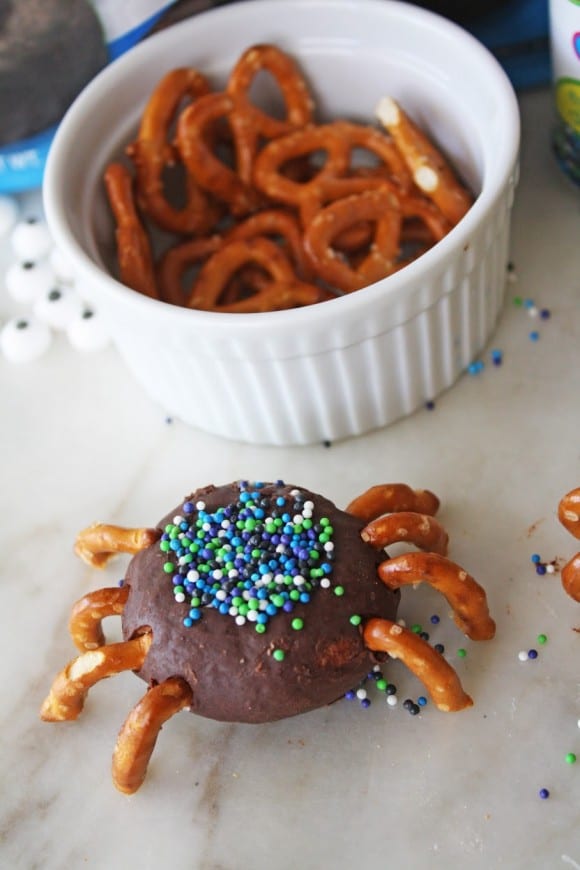 That's it! You're done! What do you think?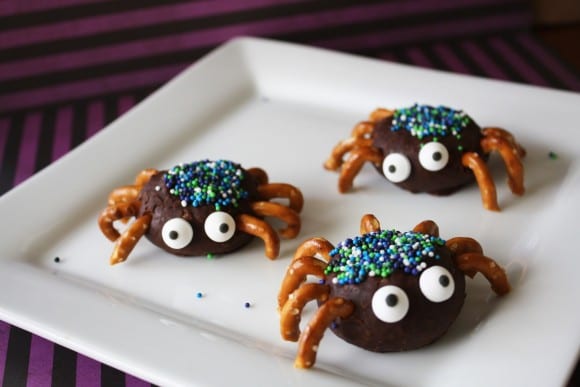 More Halloween posts to come, I'm very excited to share them over the next few week!