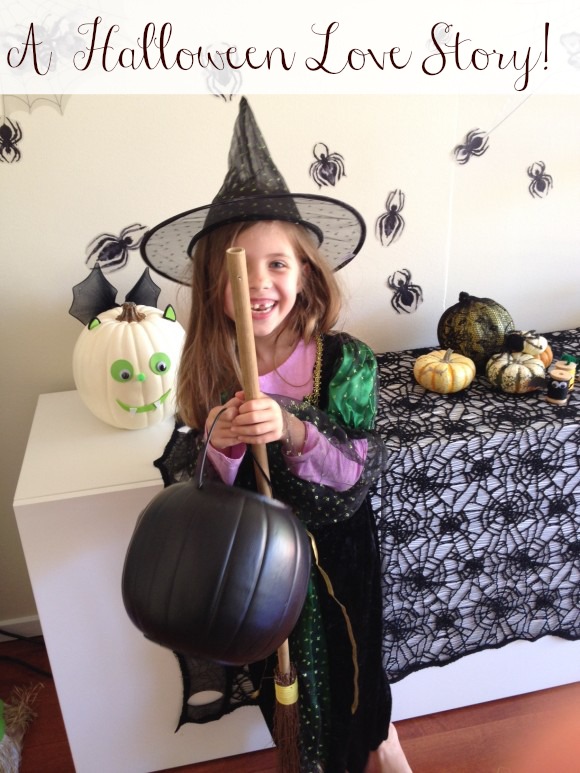 When Lainey was a baby, getting through that first year seemed like an eternity, but now that she's six, time feels like it's zipping by. That's why I'm always trying to find ways for us to spend time together — just us, having fun, making memories.
So when I decided to take a little Halloween shopping trip, buy some fun Halloween costumes and decor, and blog about it, I knew this was the perfect project for Lainey and me to do together.
So off we went! I told her she could take the lead, and did she ever. She had to try on everything…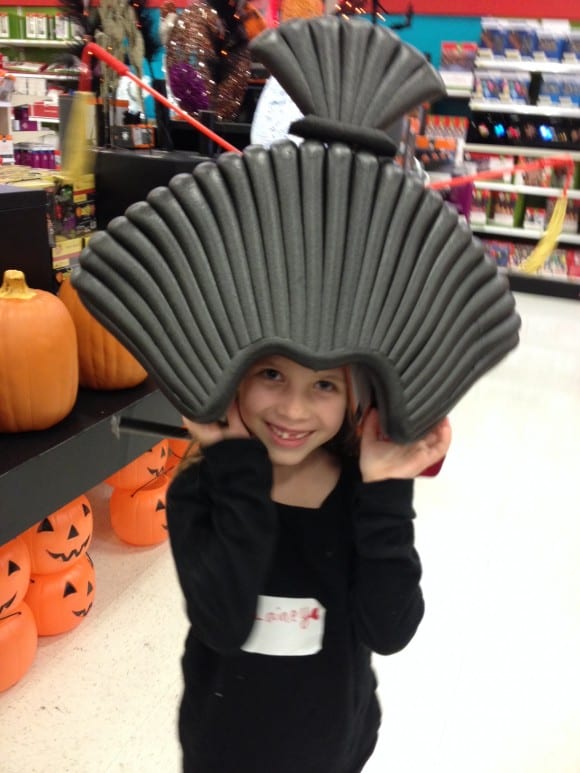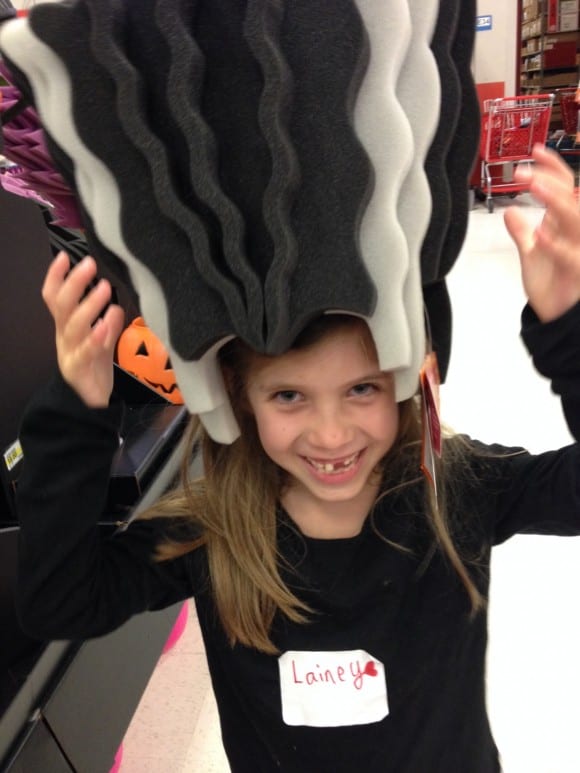 …and touch and hold everything…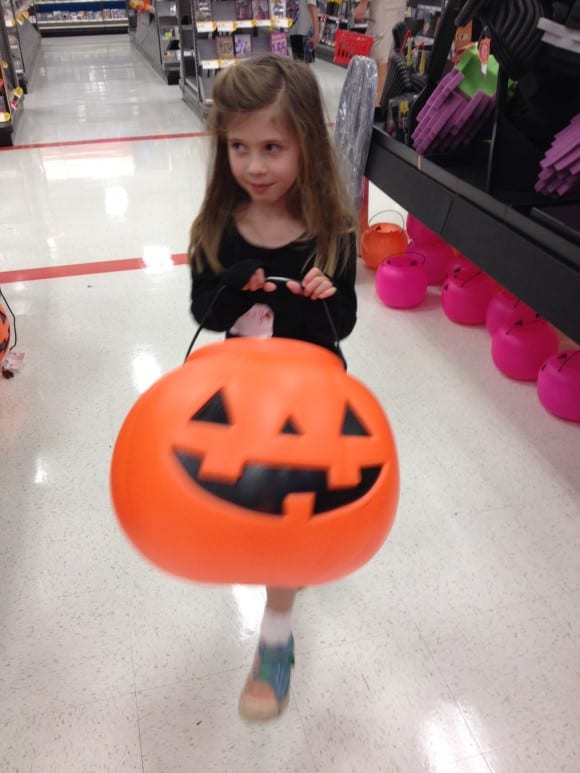 …And we both had a blast!!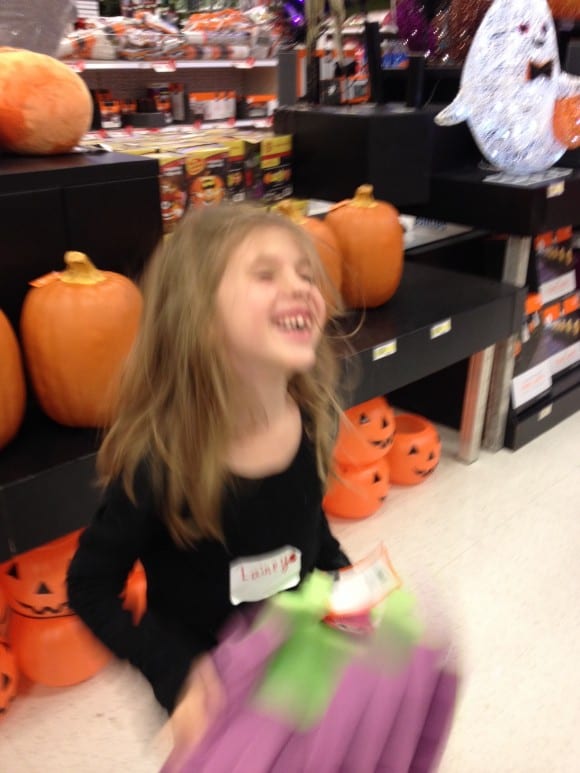 While we were shopping, we came up with the idea that we would decorate our house, make cupcakes, and invite her best friend over for a little early Halloween fun.
So once we got home, we got right to crafting. The crafts were the perfect level for her. She could do them virtually all by herself.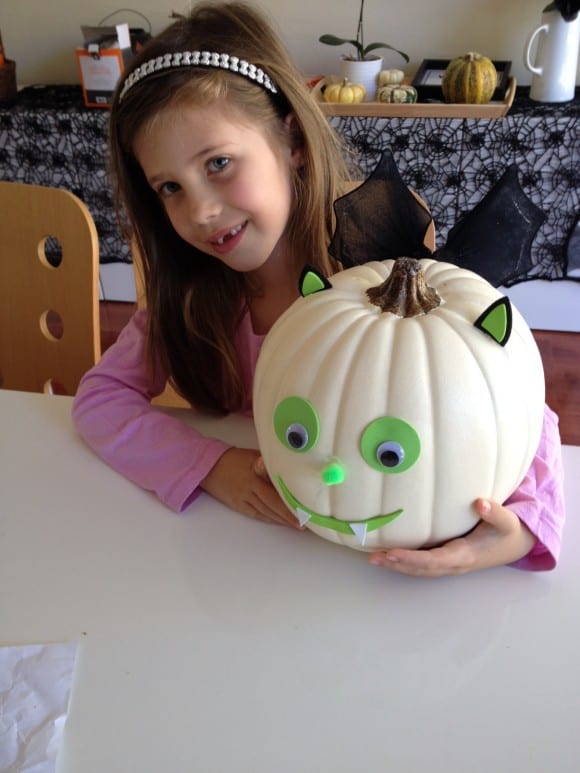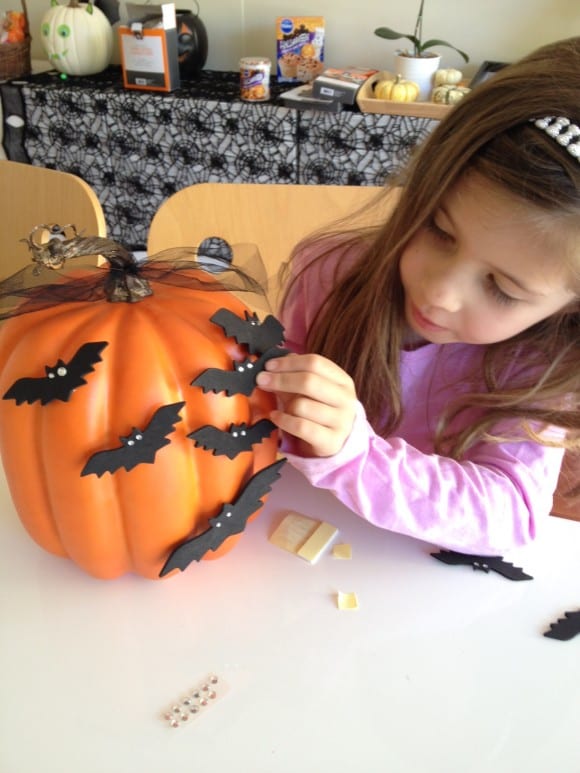 Lainey had to make the display just right…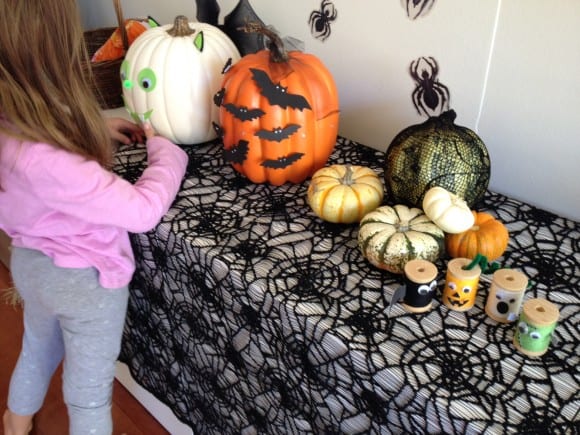 Some details… We both loved the spiderweb tablecloth we found, and it was the perfect deocr to set the stage for our party.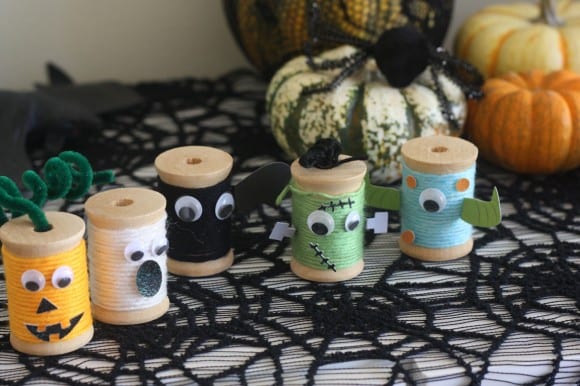 More cute crafts made by Lainey.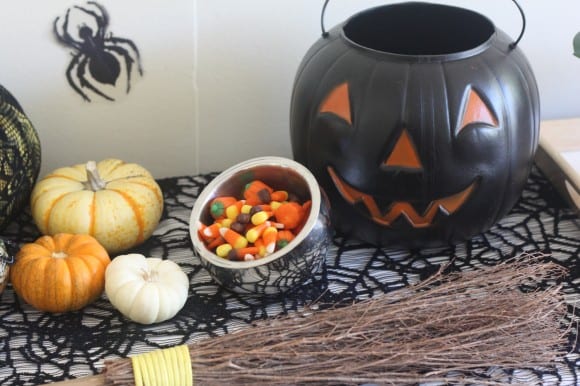 The wall decorations were fun to place and so easy to stick.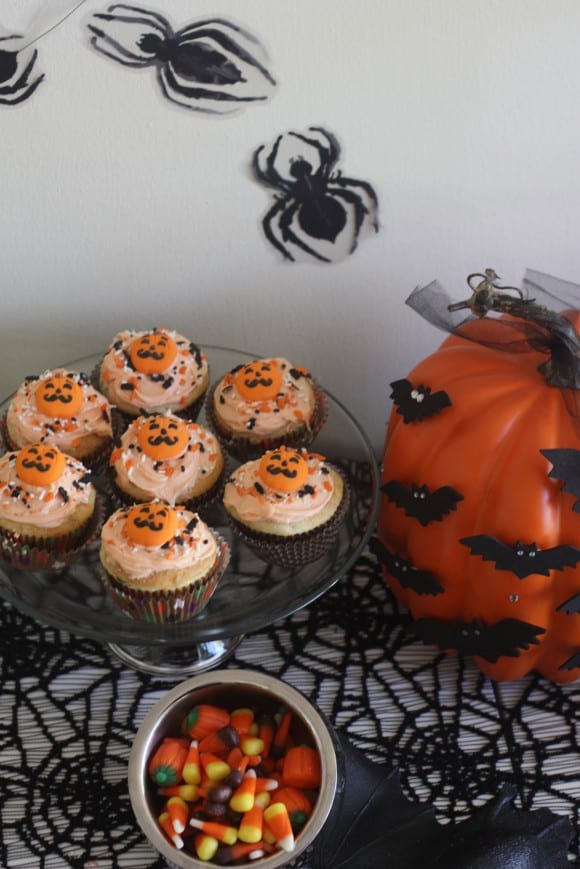 And our cupcakes turned out looking fabulous! (Mix, frosting, and pumpkin toppers all bought at Target.)
Then, before her best friend showed up, it was time for the best part… to get into costume!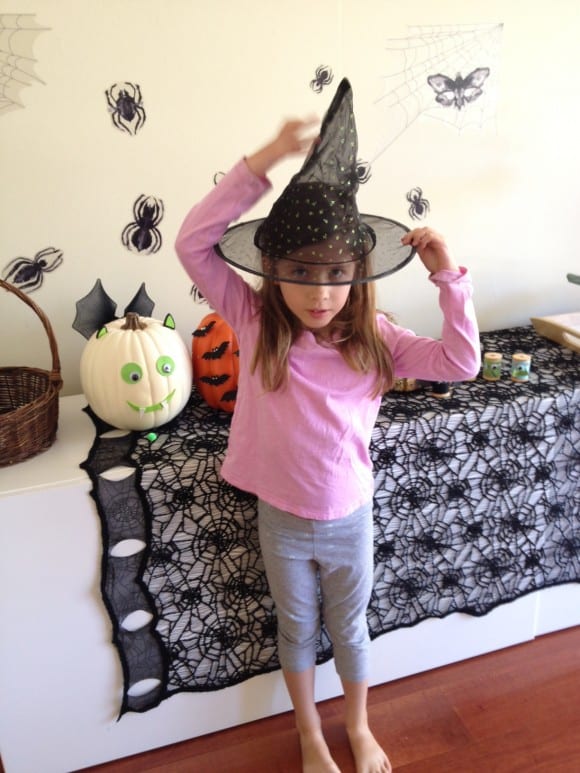 She loved every minute of it! (And so did I!)