There's really nothing more exciting than having to plan a bridal shower! It's a wonderful opportunity to celebrate love and spoil the bride with a fabulous party before she marries the love of her life.
To help you with your planning, we've come up with a list of the 12 most wonderful bridal shower party supplies.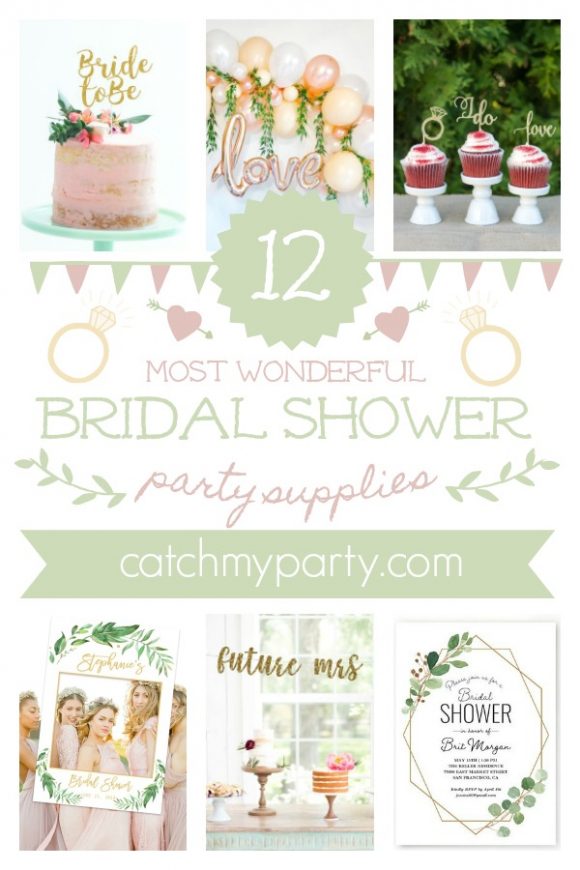 You'll find ideas for an invitation, a bridal shower cake topper, party decorations, a bridal shower party favor and so much more!
Take a look for yourself…
Here Are The 12 Most Wonderful Bridal Shower Party Supplies!
Set the mood for the bridal shower with this gorgeous modern geometric party invitation.
Although the design is very simple it is so sleek and trendy. Your guests will surely be going down to bridal shower!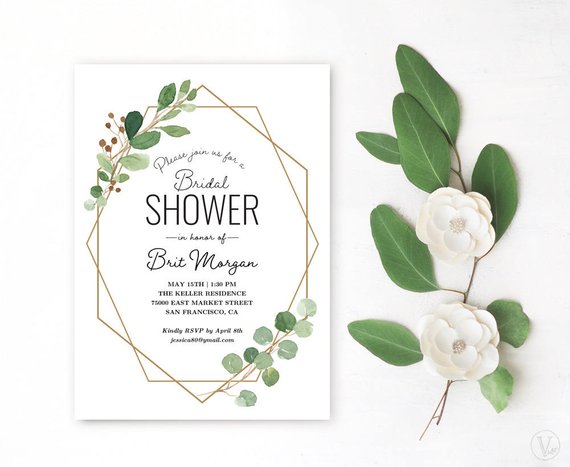 Finish of the decorating of the bridal shower cake with a stunning 'bride to be' gold sparkly topper like this one.
It goes wonderful with any design of cake and turns its into the ultimate showstopper.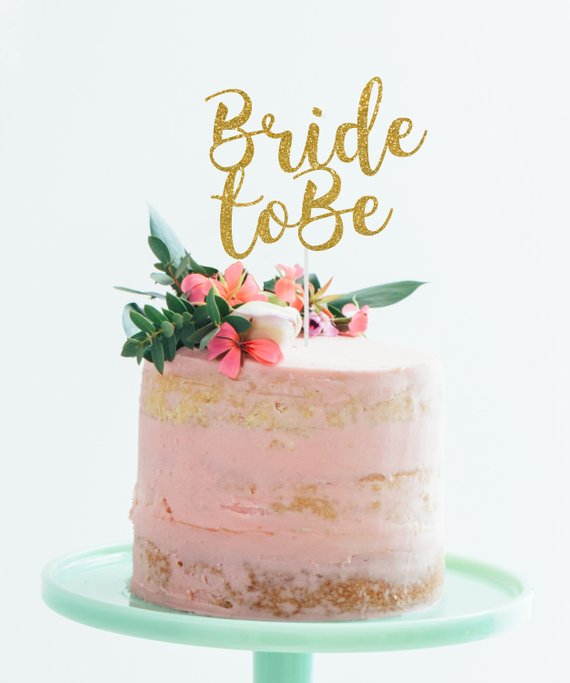 You're cupcakes needn't be works of art when you can simply finish them off with these glorious bridal shower themed cake toppers.
The set includes a glittered 'love', 'I do' and 'diamond ring' topper that will transform  any store bought cupcake into a masterpiece!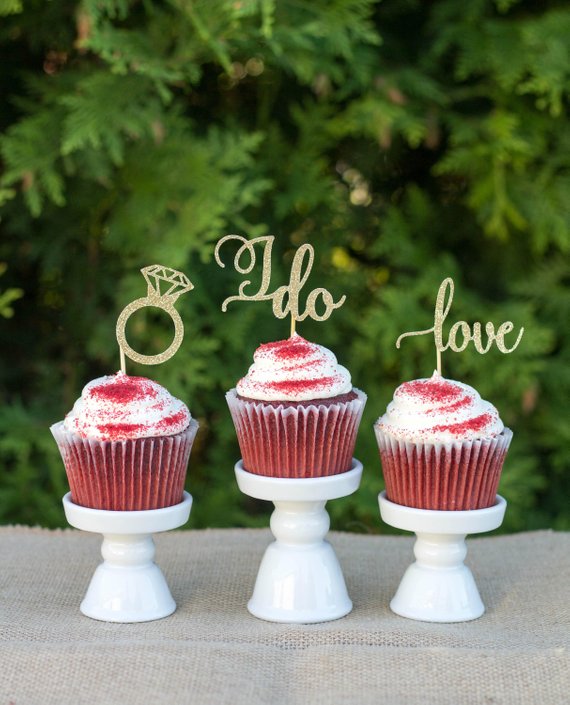 Who doesn't love looking at beautiful sugar coated cookies?! They can be so exquisite and have so much love and attention poured into them at these bridal shower ones do.
This set includes pretty bride dresses, 'bride to be' hearts and engagement rings cookies that will undoubtedly look amazing at ant bridal shower!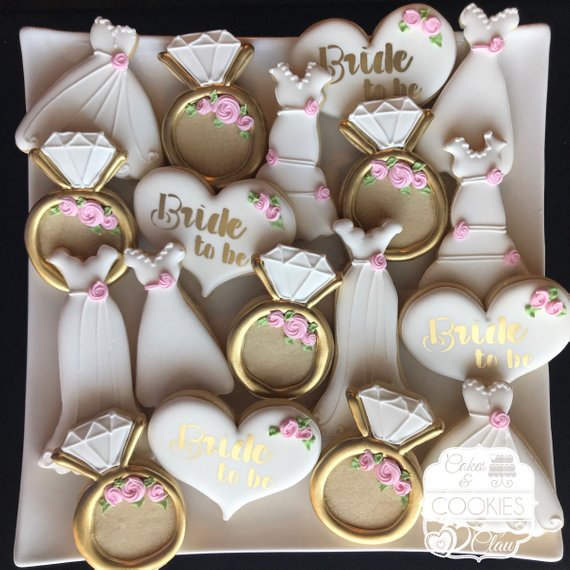 All brides are counting down to their big day and this gold glittered personalized garland adds to the excitement.
Her heart will be filled with anticipation as soon as she sets eyes on this fun bridal shower decoration!
Balloon garlands are everywhere now a days so if you want to be on trend then you're going to want to feast your eyes upon this gorgeous balloon garland mixed in with greenery.
It makes  a stunning backdrop to a dessert table or even a backdrop to for a photo booth. However you choice to use it your bridal shower is definitely going to be incredibly beautiful!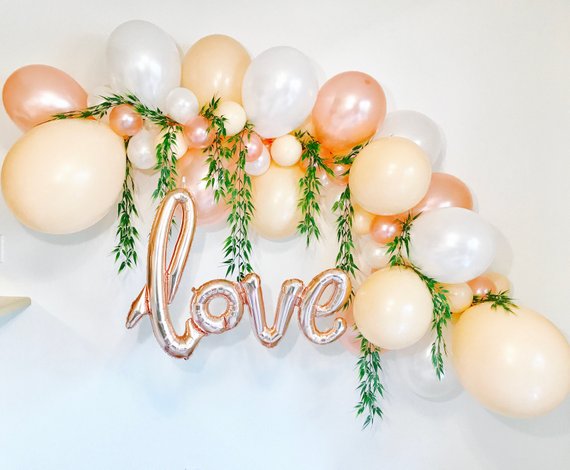 Mimosa bar's are really easy to set up and are always a big hit at bridal showers. Get yourself some fruit juices, a couple bottles of champagne and slices of fresh fruit for garnishing and you're good to go.
Turn your bar in to a main attraction at your bridal shower with a lovely sign like this one with simple instructions for your guests.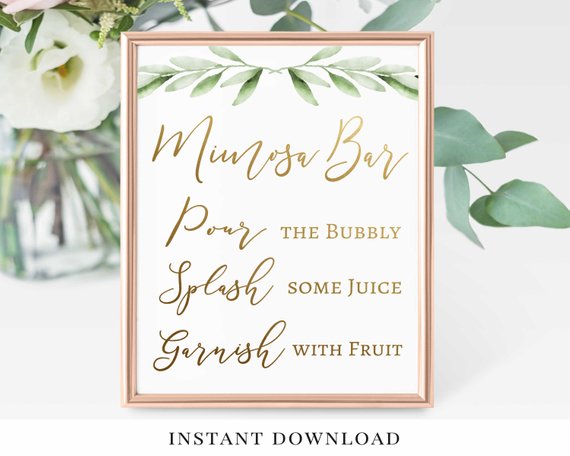 What bride wouldn't love to celebrate in style with a a sophisticated rose gold bride to be sash like this one?
It's the perfect addition to a bridal shower outfit!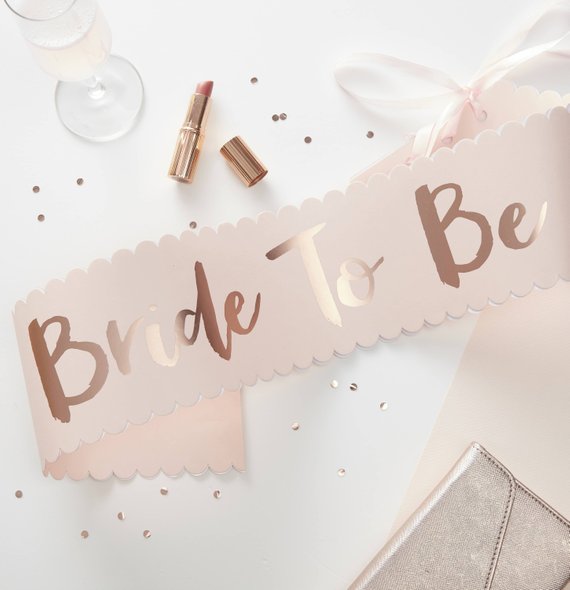 Date nights are an important part of dating that shouldn't change just because your newly wed.
These beautifully designed date night cards are a fantastic bridal shower activity where guests get to share date night ideas that will inspire the lucky couple! Store them in a gorgeous little box and every so often pick one out for a romantic date.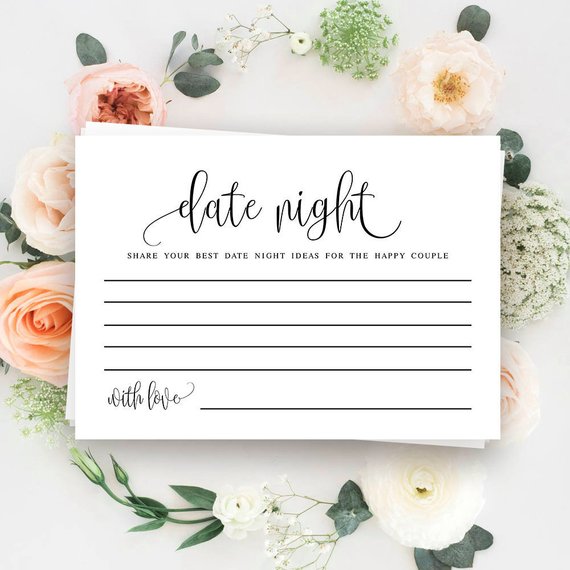 Another wonderful party idea is a gorgeous a bridal shower memory book for guests to create a lasting memory and share some heartfelt messages for the bride to look back on later in life.
It's a wonderful keepsake that will forever be treasured.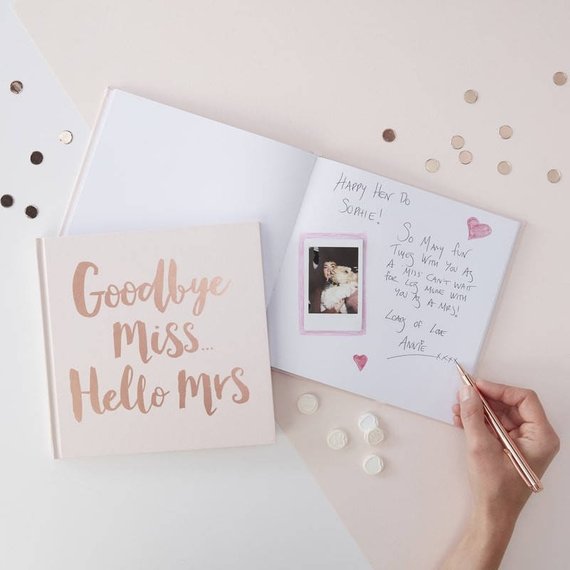 Photo booths are always so much fun and are great opportunity for a laugh with family and friends while making wonderful memories.
This greenery bridal shower photo booth frame is a gorgeous prop that will help your photos look amazing.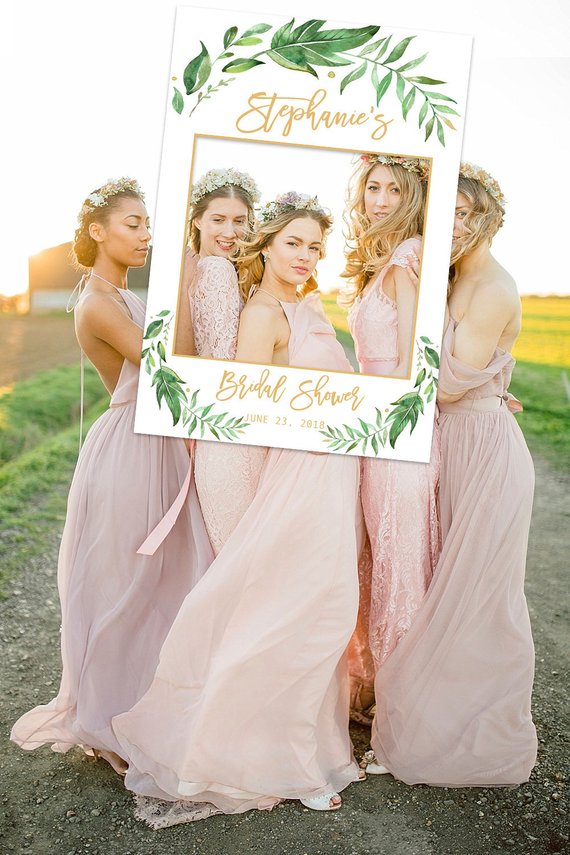 To finish off our list of the 12 most wonderful bridal shower party supplies, we have these adorable bridal shower favors that your guests will love.
You can never have enough hairbands right? So, treat your family and friends to these pretty ones with a cute little label that will always come in handy.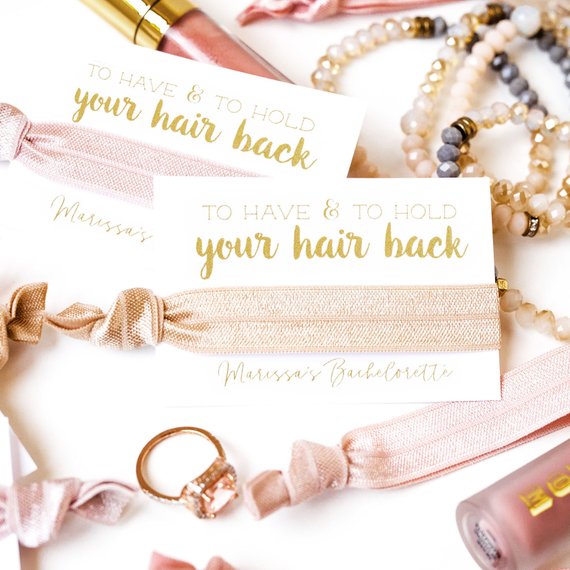 Need more bridal shower party ideas?
Need bridal shower crafts and recipes ideas?
Need free birthday party printable decorations?
For more inspiration, check out all our amazing bridal showers, and check out these bridal shower party supplies from vendors with listings on Catch My Party!
**Some of these links may be affiliate.