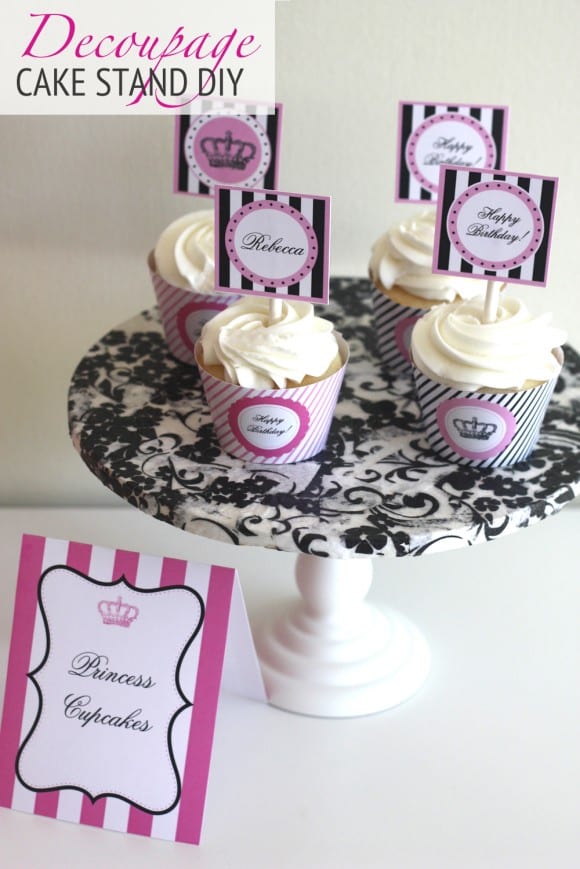 I needed a cake stand in black and white  that wasn't traditional, but did have a formal feel about it, so here's what I came up with using paper napkins and Mod Podge!
To make the cake plate…
SUPPLIES:
Round wooden plaque (I bought mine at Michaels)
Mod Podge Gloss
Sponge brush
Paper napkins or tissue paper with an interesting pattern (I used napkins)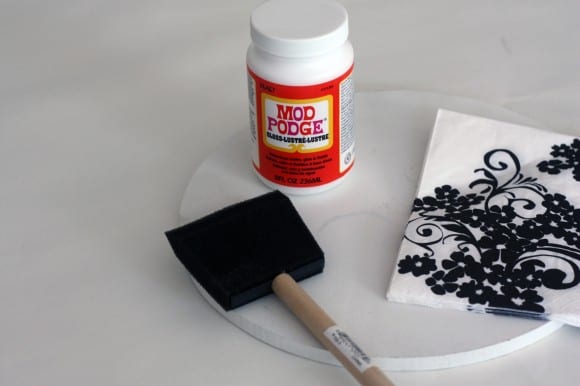 Cut or rip up the napkins or tissue paper into small pieces. I cut mine into 1-2 inch rectangles.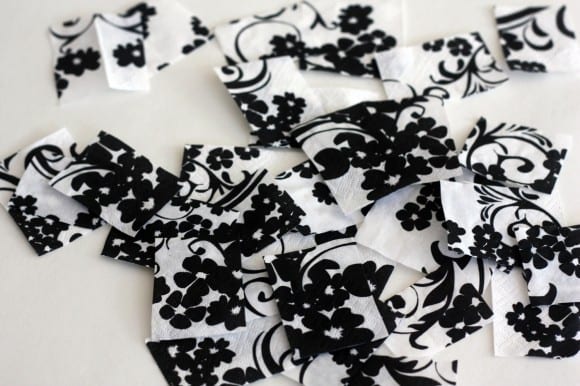 Apply a generous amount of Mod Podge both below and on top of each strip of paper. Overlap however you like.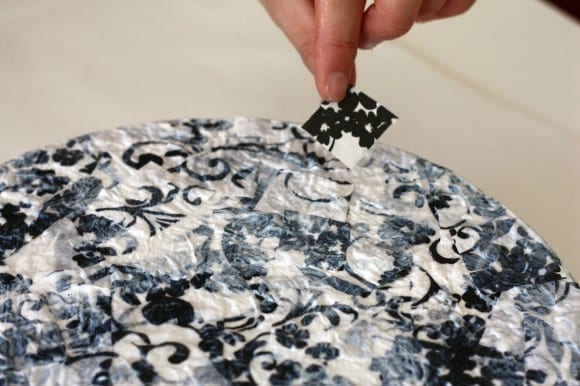 Let dry overnight. I put mine in the sun to speed the process.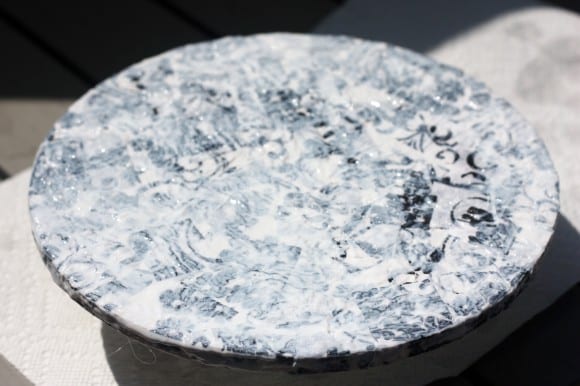 Now to turn it into a stand, you will need a wooden candlestick (I found mine at Ikea) and some simple glue.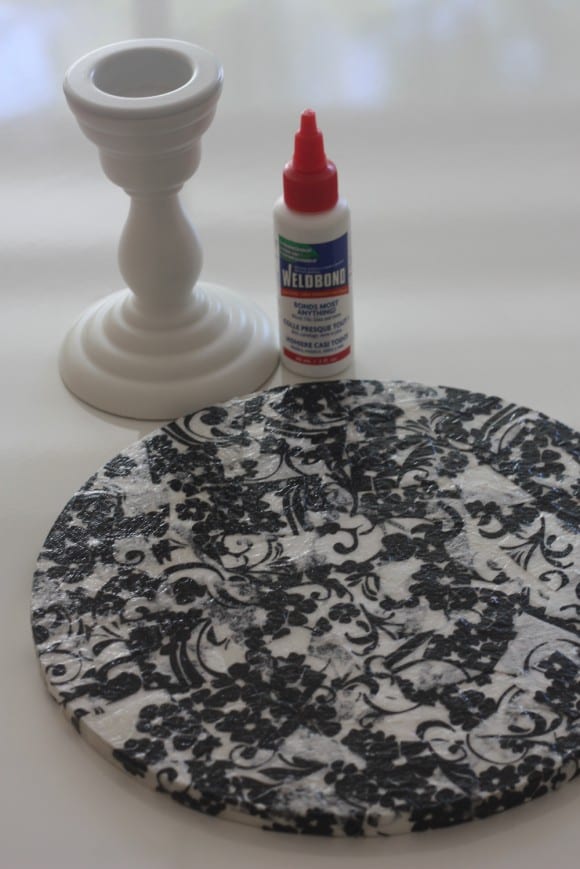 Spread glue on top of the candlestick.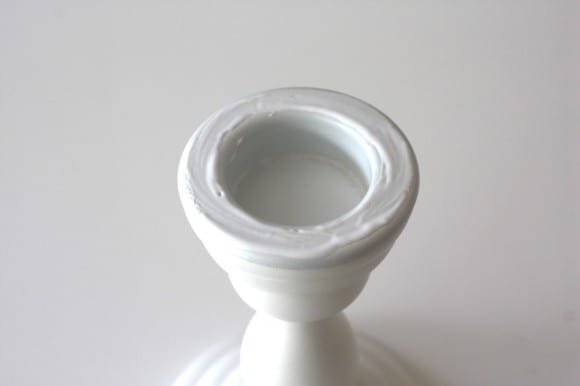 Turn the plate over and attach the candlestick to the middle of the plate.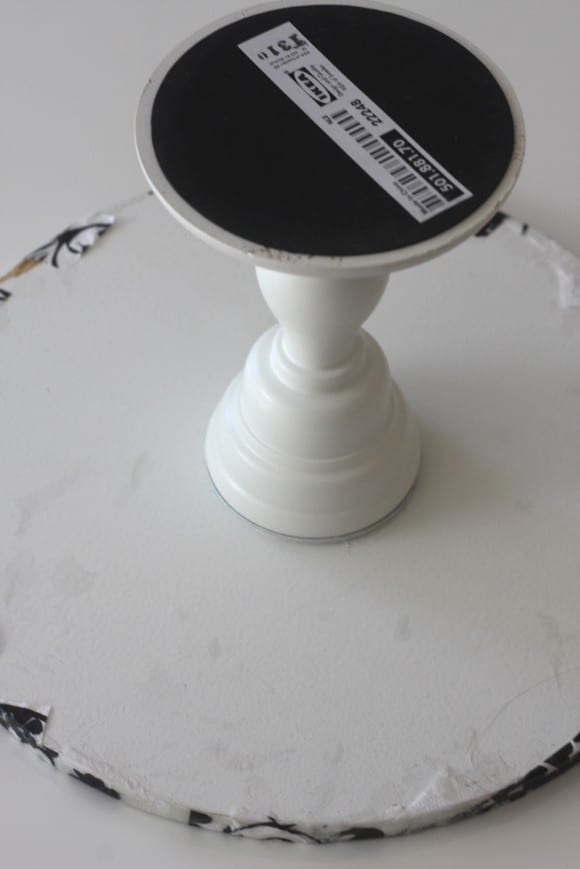 So simple and so pretty!