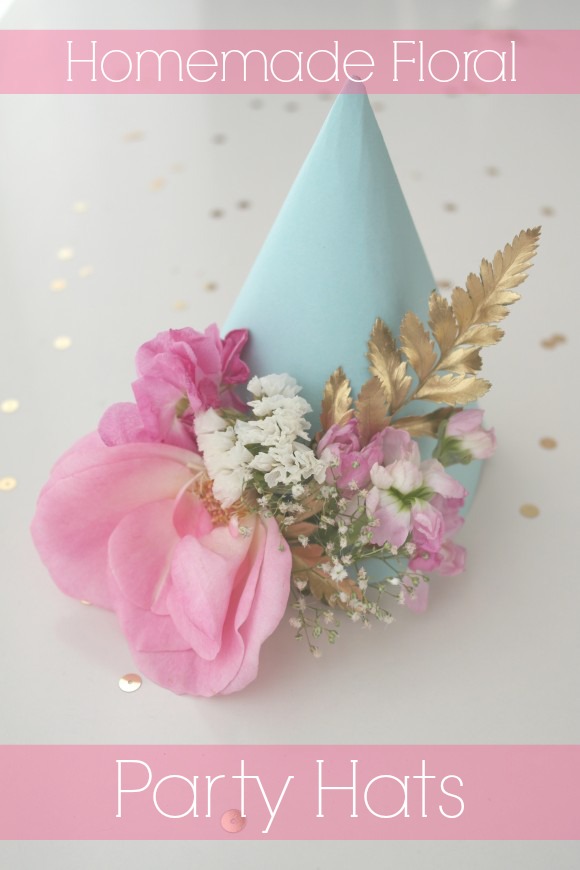 Have you ever wondered how to make homemade birthday party hats that that take traditional birthday hats to a new level? Well Kristen and Missy from Sweetly Chic Events & Designs are here to show how to make these beautiful handmade floral party hats.
Who says party hats are just for children's parties? We put a chic spin on your average party hat by using modern colors and fresh flowers! This fresh and floral take on your basic party hat will have your guests ready to celebrate!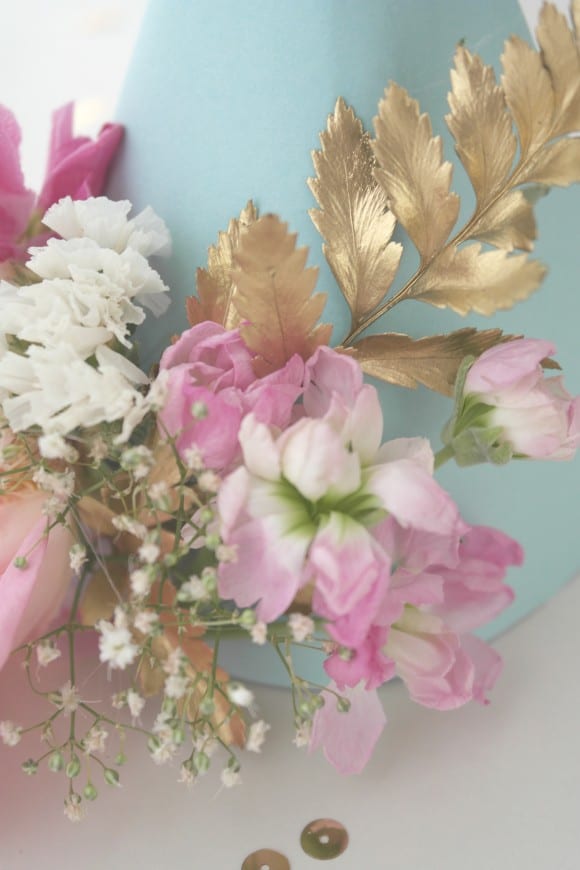 Supplies:
Fresh flowers
Party Hat Template
Cardstock
Hot glue gun
Scissors
Pen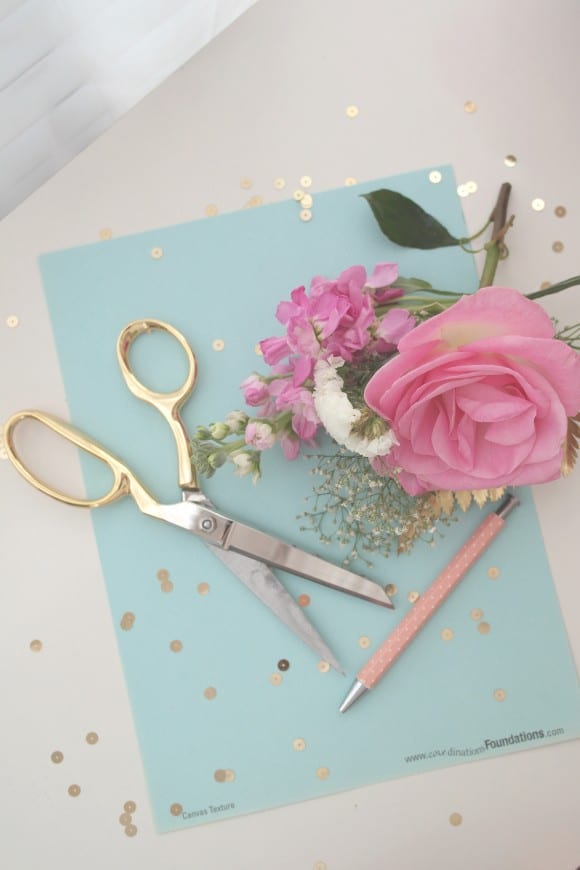 1) First, carefully cut out your party hat template, which we found here.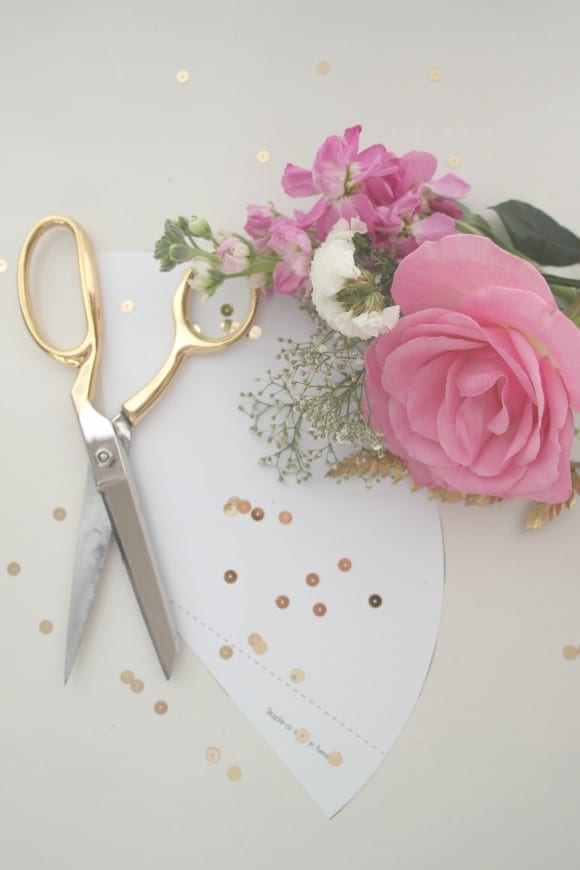 2) Trace the template on to your cardstock (we chose a minty blue).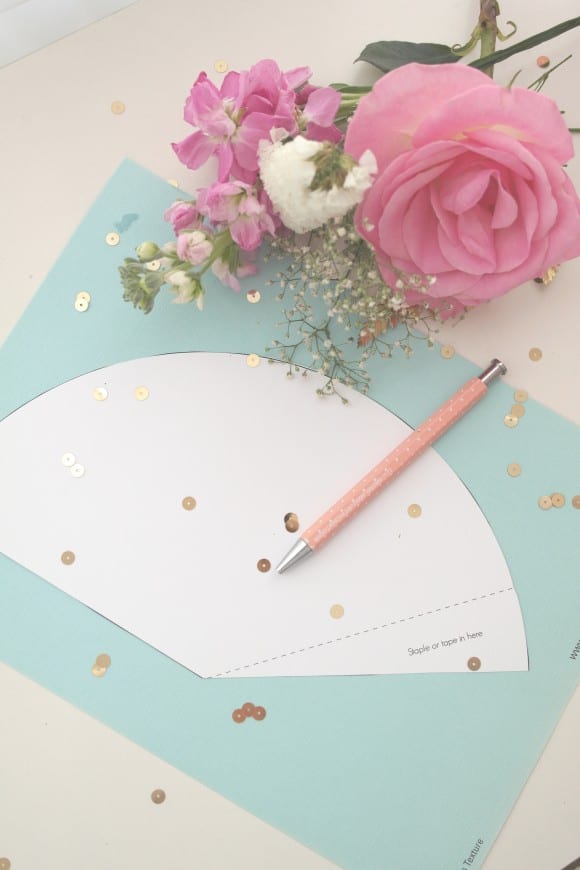 3) This should leave you with the perfectly outlined shape for your hat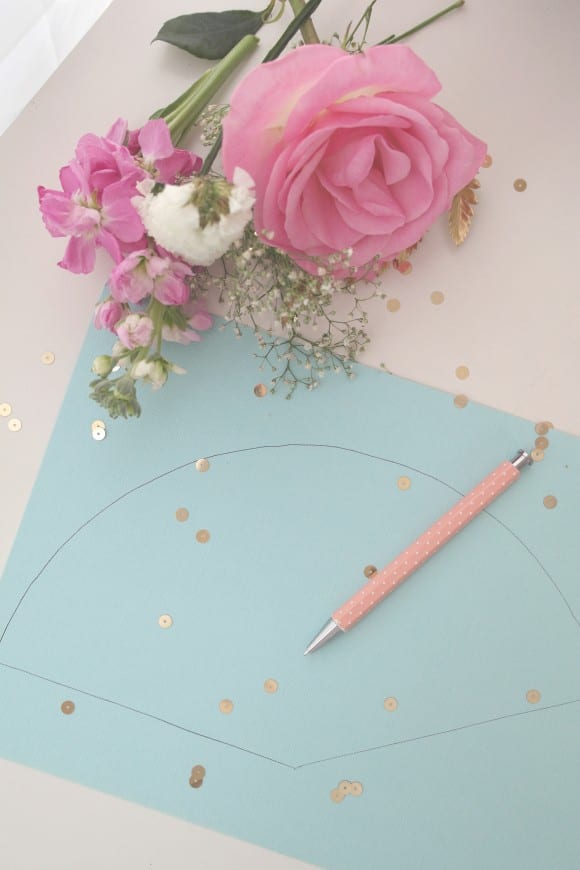 4) Carefully cut out the shape of your hat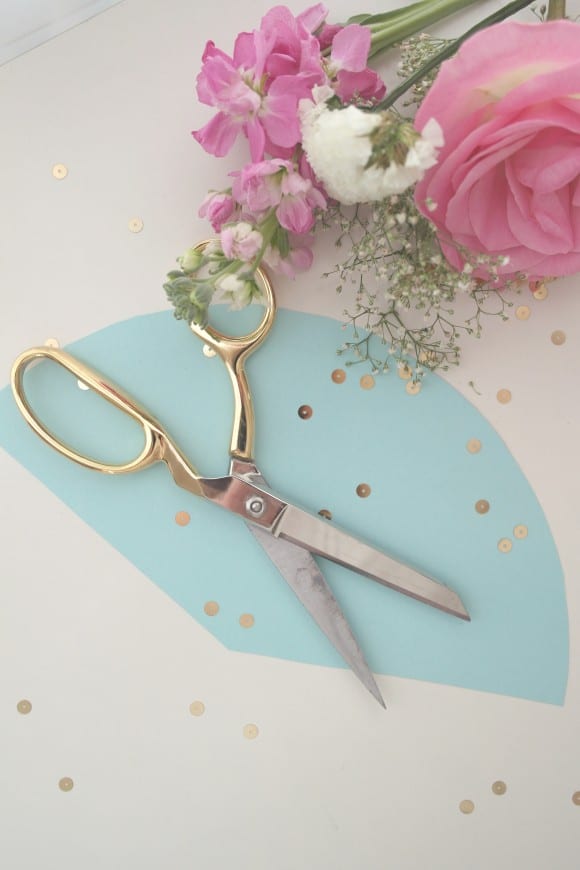 5) With your pen marks facing the inside of the hat, roll your paper into the cone shape and seal the edge with a few beads of hot glue. This should leave you with the standard party hat shape.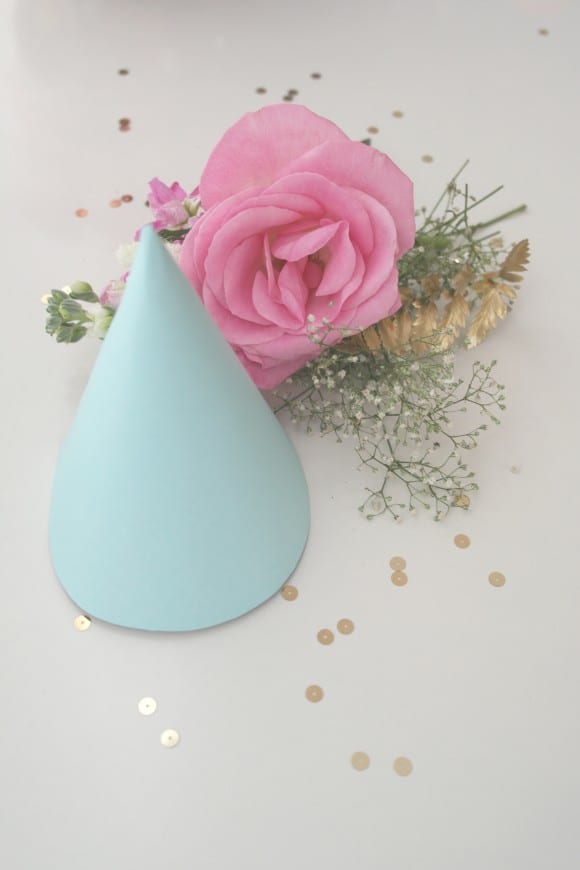 6) Take your fresh flowers and get the scissors as close as you can to the base of the bloom.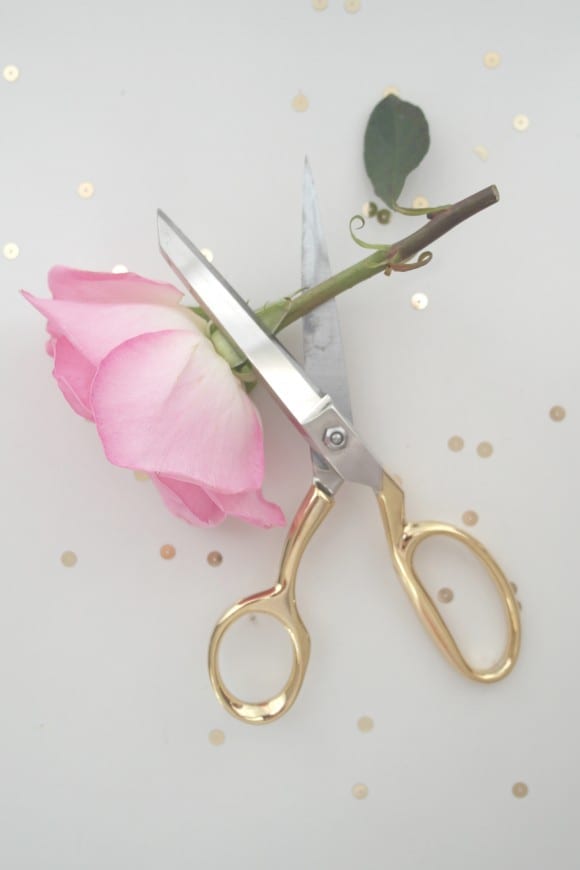 7) Once you have destemmed your flowers, they should resemble this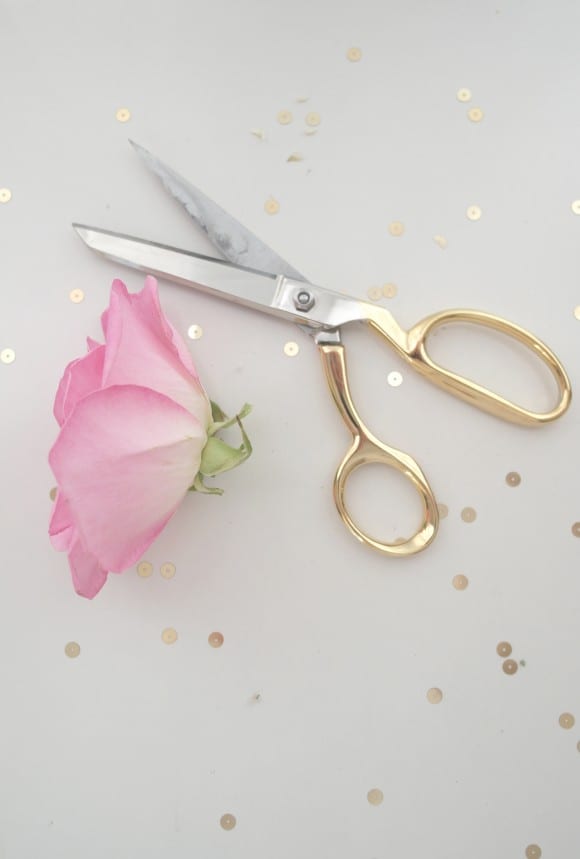 8) With a dot of hot glue, begin adhering your flowers around the base of your homemade party hat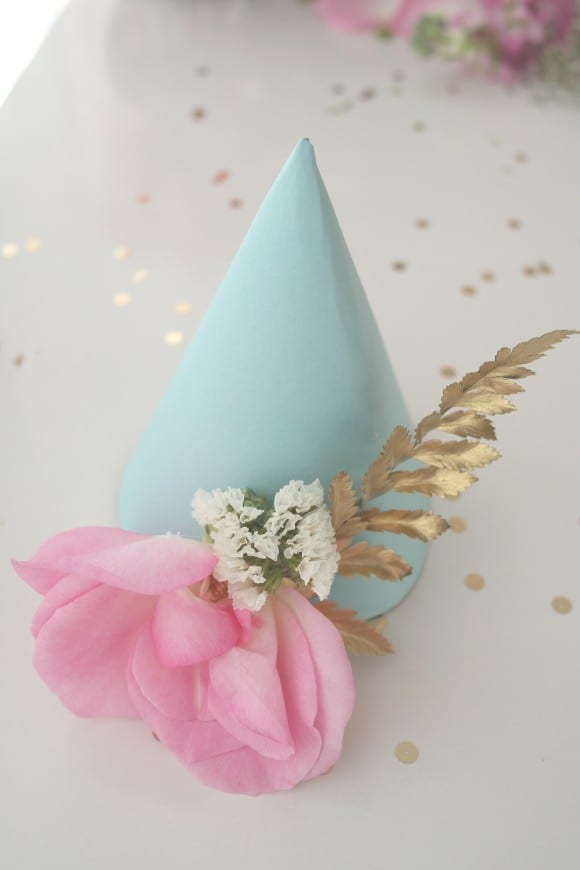 9) As you add your flowers to your hat, be sure to layer and mix up colors to create a pretty spread. Continue adding until the desired amount of flowers are on the base of your hat. We included some gold painted ferns for a bit of extra sparkle!
10) Simply staple two satin ribbons to the sides of the hat, or a piece of elastic to both sides of the hat so it can be secured to someone's head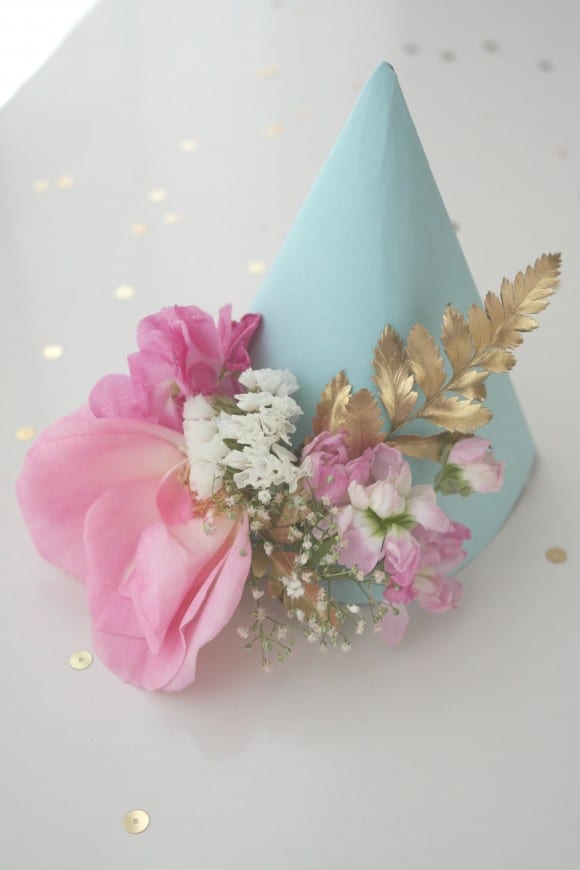 Congratulations on creating your very own chic and modern homemade birthday party hat! Enjoy your hat at a garden party, bridal shower, girl birthday, or brunch! The options are endless!
Thanks, Missy and Kristen for another stunning tutorial! To learn more about Missy and Kristen, please visit them at Sweetly Chic Events & Designs, and on Facebook, Pinterest, and Instagram.