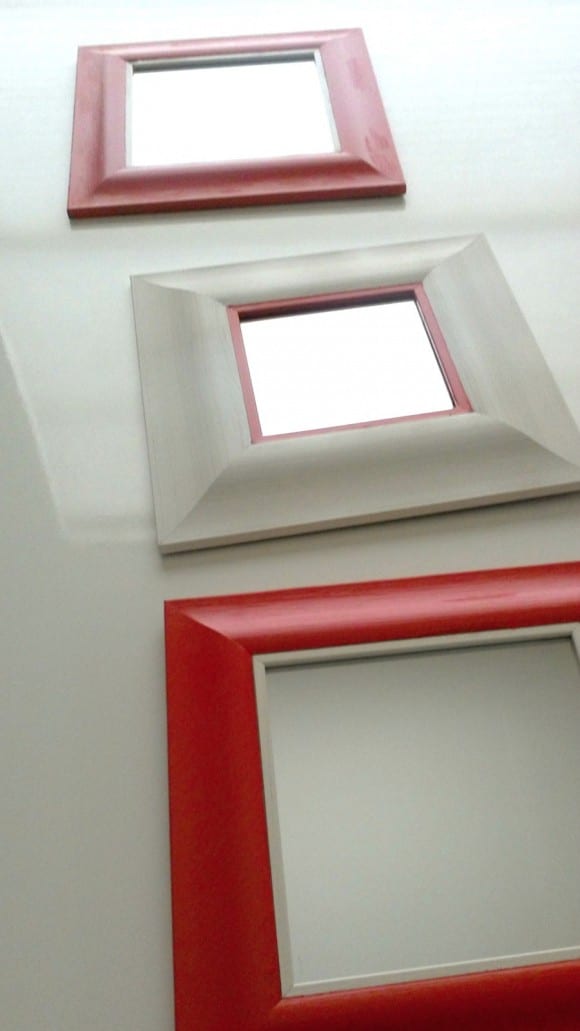 We moved into our house about a year and a half ago, and while our house looks pretty furnished, our walls are bare. I set up a dessert table photo shoot five months ago, and hung a pink paper lantern and tassel garland from my ceiling for decoration. Because our walls are so empty, I never removed it.
I have this fantasy of creating one of those ginormous three-piece triptychs from photos I've shot, that would totally wow my friends, but until now it's just been a fantasy.
I decided to create a small project to turn that fantasy into reality. I needed to make something real and achievable.
I bought a set of three picture frames. I liked the modern feel and the size of the mirrors, but I didn't like the grey, too sad. So I taped up all the white areas and got painting.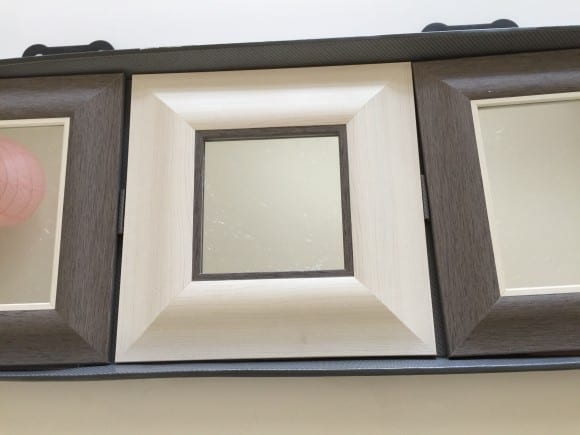 Here's my big can of Steelhead Red. It was vibrant but not too over-the-top.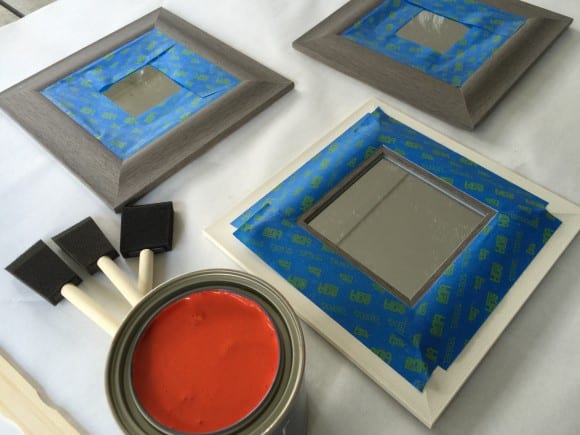 I spent the next day on my patio painting. I found it so weirdly relaxing. I just wanted to keep adding coats.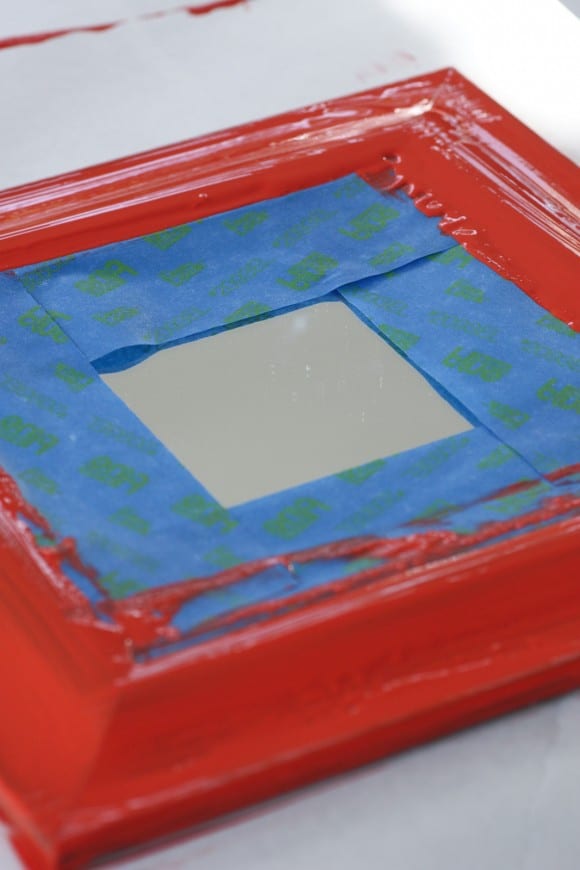 And here's how my mirrors turned out. I hung them in a cozy nook in my dining room. I really like the modern lines, the pop of color, and that I finally got my three-piece triptych!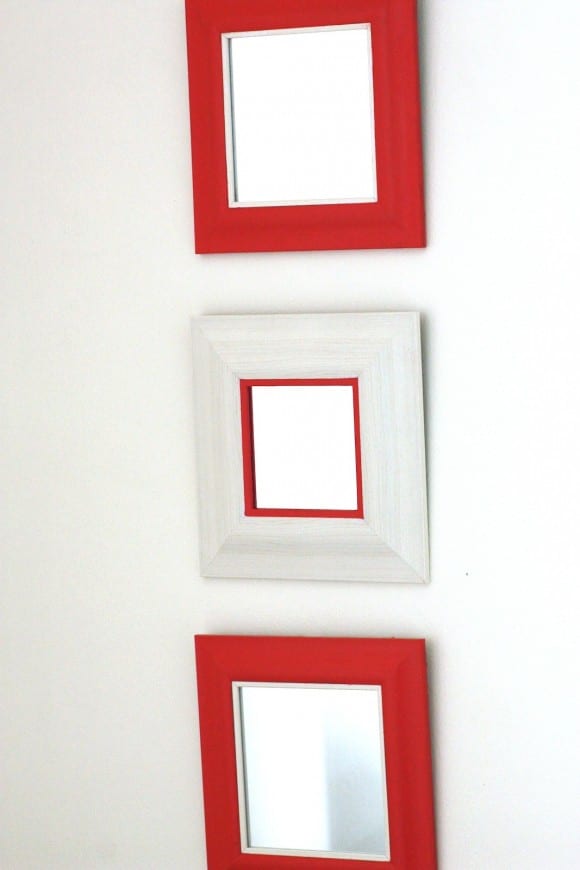 And I even hung the pink paper lantern with the tassel garland back up because I loved the way it reflects in the mirrors. I have a feeling this might be my new dining room set-up. What do you think?