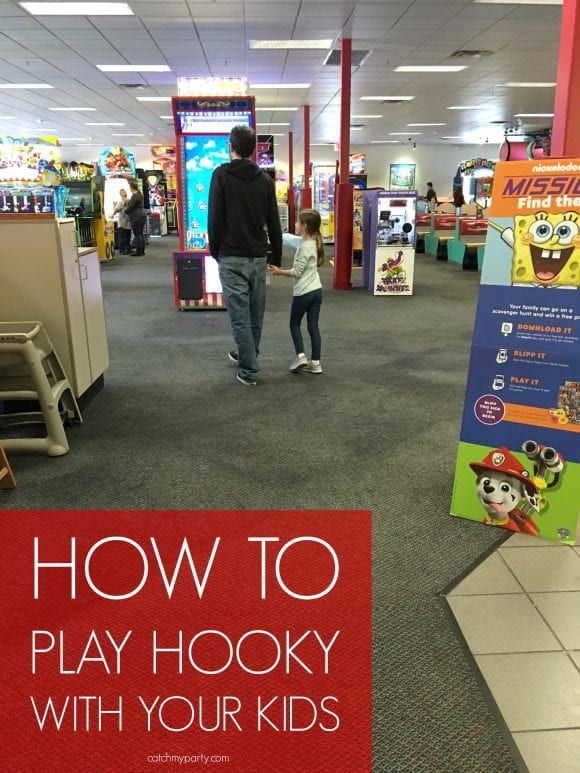 Last Wednesday, my husband and I picked our daughter up from school on her early dismissal day (1:05pm), and we all headed to Chuck E. Cheese's for a mid-week break. It really felt like playing hooky!
Wednesdays are usually one of our busiest days filled with school, after school activities, work, homework, laundry, etc.
So when Chuck E. Cheese's asked if we'd like to take a mid-week break and try out their new pizza lunch buffet and play some games, I jumped at the change. I knew this was just what we needed t0 break out of our weekly routine and have some deserved fun.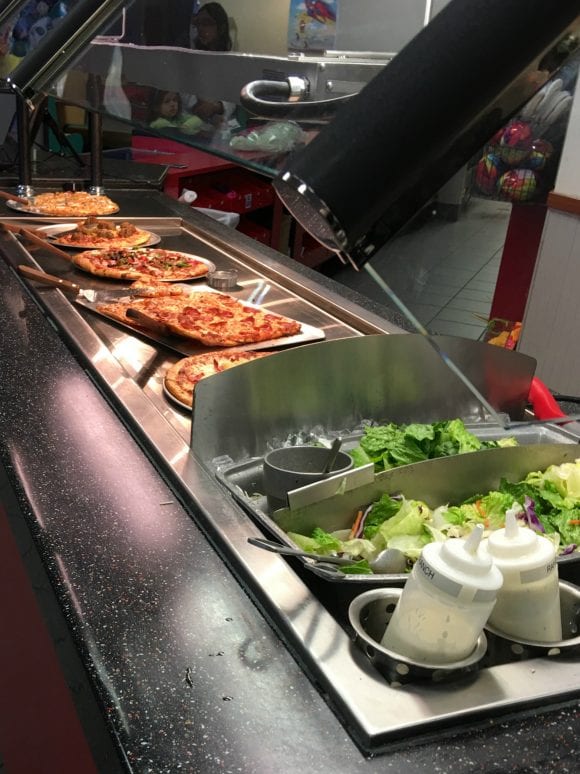 Here's Lainey picking out her pizza. She's a traditional cheese girl.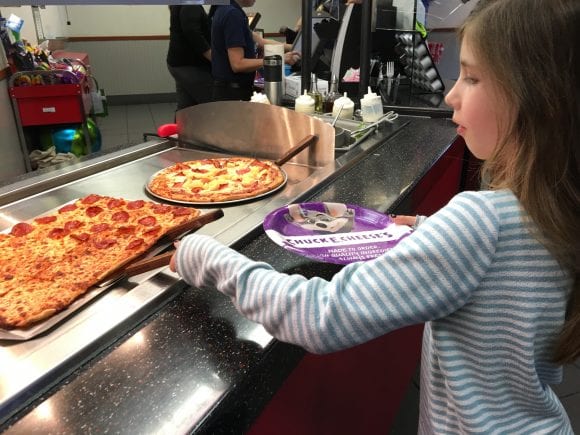 This veggie pepperoni was my favorite. I don't want to tell you how many pieces I ate!
Chuck E. Cheese's serve a variety of handmade pizzas in the buffet: cheese, pepperoni, pineapple, spaghetti & meatball, and veggie. Plus there's salad and an apple pie dessert "pizza." The buffet is offered Monday-Friday from 11am-3pm, $5,99 for adults and $3.99 for kids.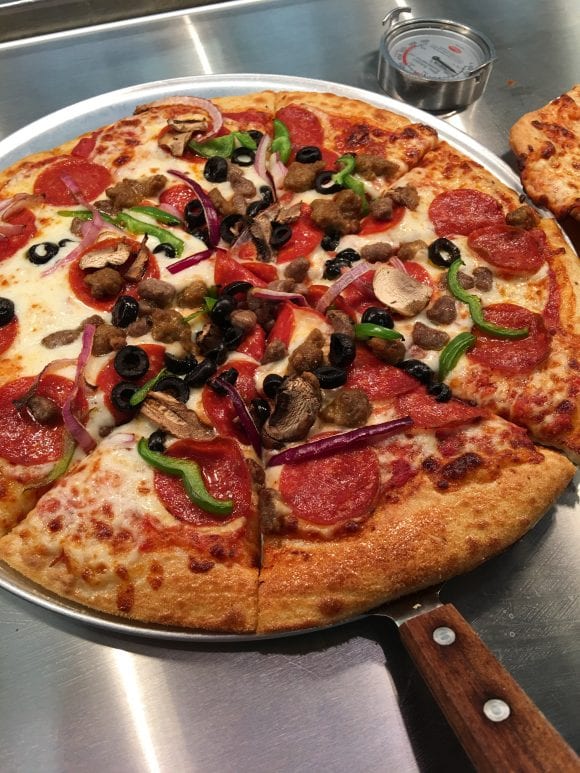 And once we finished filling our bellies, it was time to play! Lainey and my husband are huge gamers, so this was right up their alley. Here's Lainey doing some driving.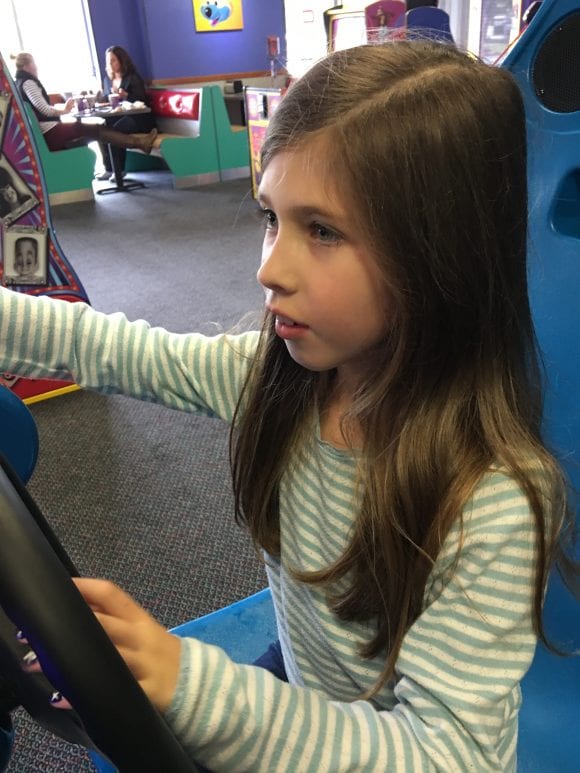 And here's Daddy giving her a boost.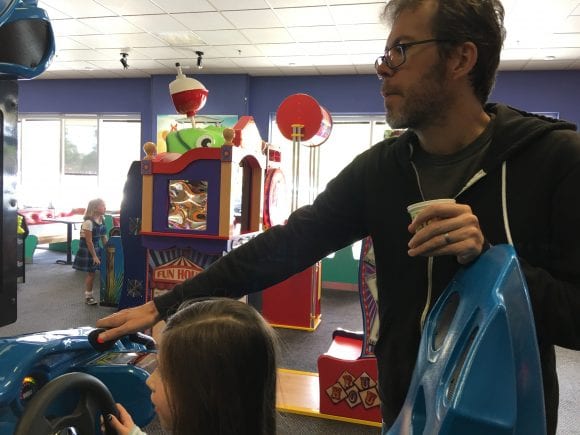 And here's Lainey giving Daddy a boost. Aren't they two peas in a pod? 🙂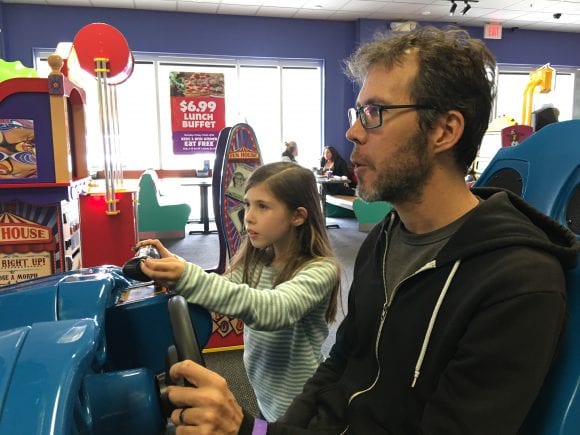 Here was my snap on Snapchat. We were all having so much fun! Please excuse the typo. 🙂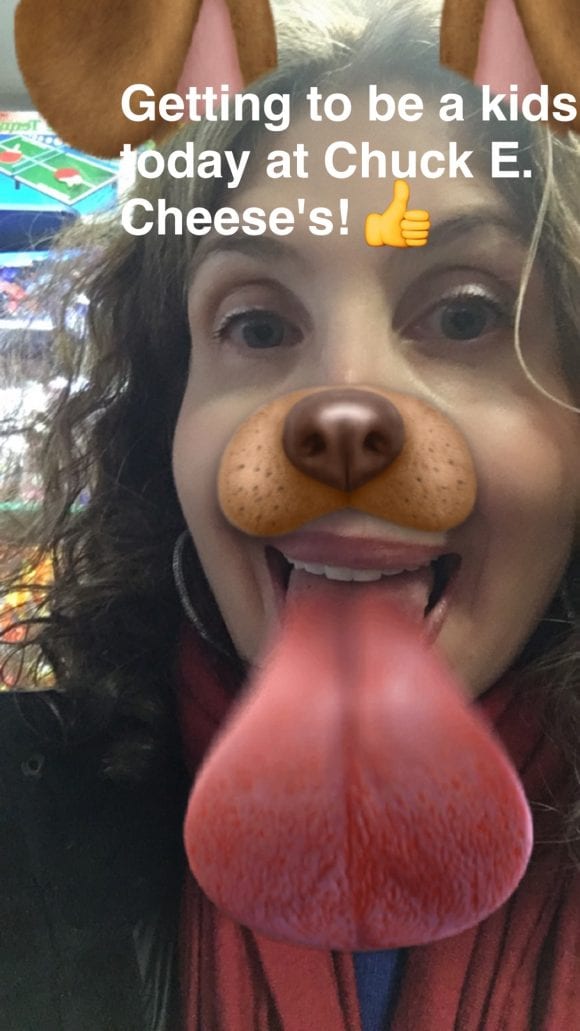 The only time my daughter got serious was during Temple Run because she could beat Dad!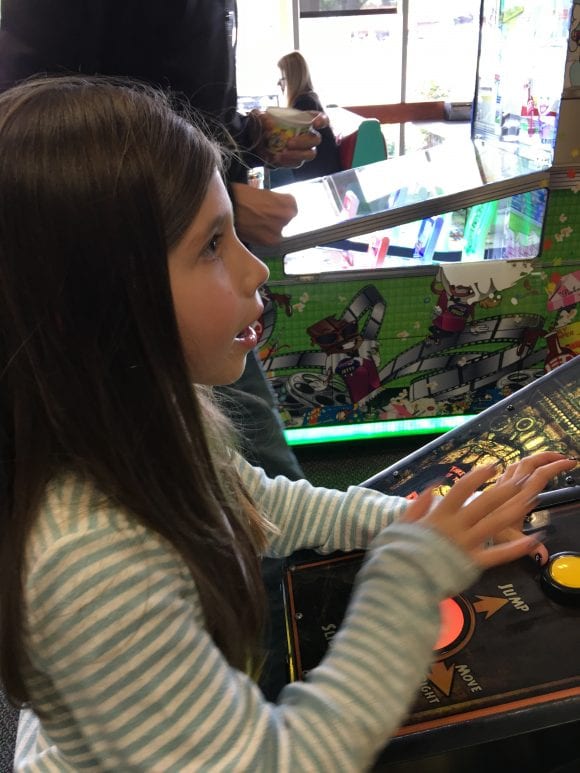 And here's Lainey at her last major important stop… the prize display.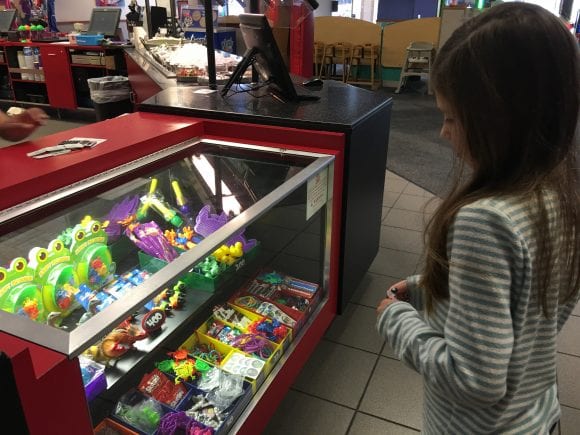 Then it was time to go. I really appreciate how they keep your kids safe at Chuck E. Cheese's. No kid can leave without an adult with a matching number.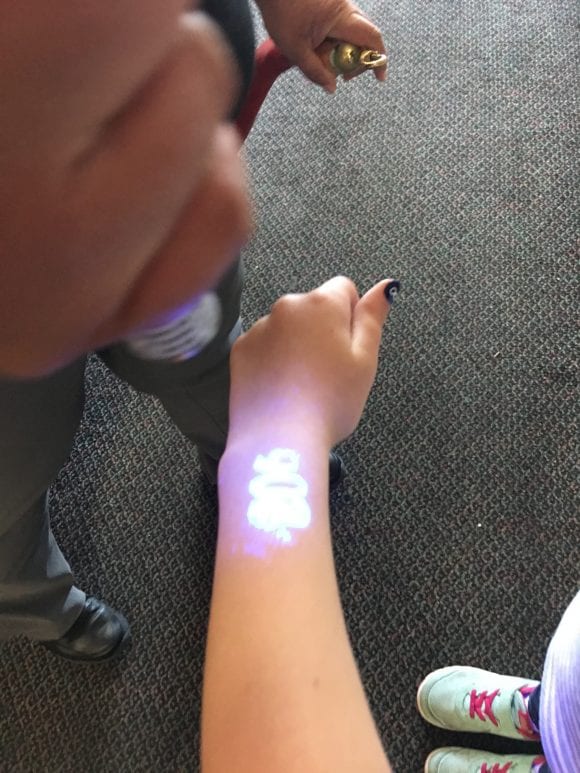 When we got in the car, we were all in such good moods. It felt so great to break out of our routine and get to spend some quality time together on a Wednesday afternoon.
We might be heading back to Chuck E. Cheese's on Father's Day, because every hour they're putting a dad in the ticket blaster. My daughter would love seeing her dad acting crazy grabbing tickets!
To give YOU an excuse to play hooky with your kids, we're giving away a $100 gift certificate to Chuck E. Cheese's.  Please follow Chuck E. Cheese's on Facebook, then leave a comment at the end of this post saying you did it, and you'll be entered to win!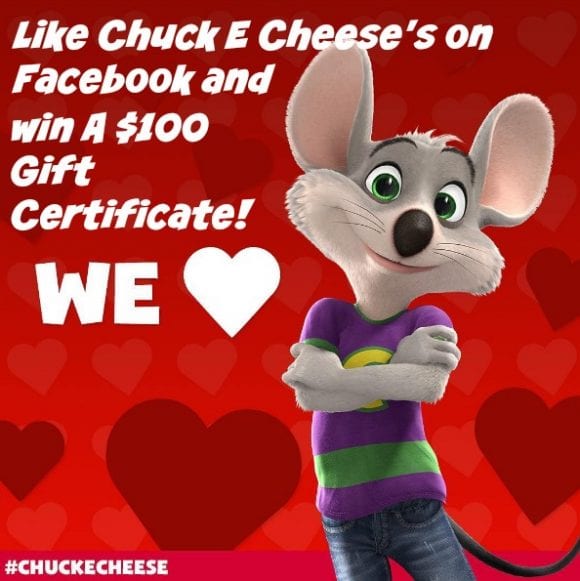 This post is sponsored by Chuck E. Cheese's. All opinions, photos, and fun are mine!

To find a Chuck E. Cheese's near you, use this store locator.
This is a sponsored conversation written by me on behalf of Chuck E. Cheese's. The opinions and text are all mine.