Have you heard of Birchbox yet?
It's this new subscription service where for $10 a month, they send you a cute pink box filled with cool new beauty samples. I joined about four months ago, and I'm loving it. It's like a little present every month in the mail just for me!
Anyway, two nights ago I attented a Birchbox party that took place at Benefit Cosmetics here in Santa Monica.
For a $45 ticket price, I got my eyebrows waxed (so needed that), $35 toward Benefit products (of course I spent more), and a new Birchbox filled with even more Benefit goodies. It was a lot of fun, especially since I told my husband I was "researching" a new Internet company.
Here were all the Birchbox favors. Inside was a Benefit Bad Gal mascara and a Benetint lip and cheek stain…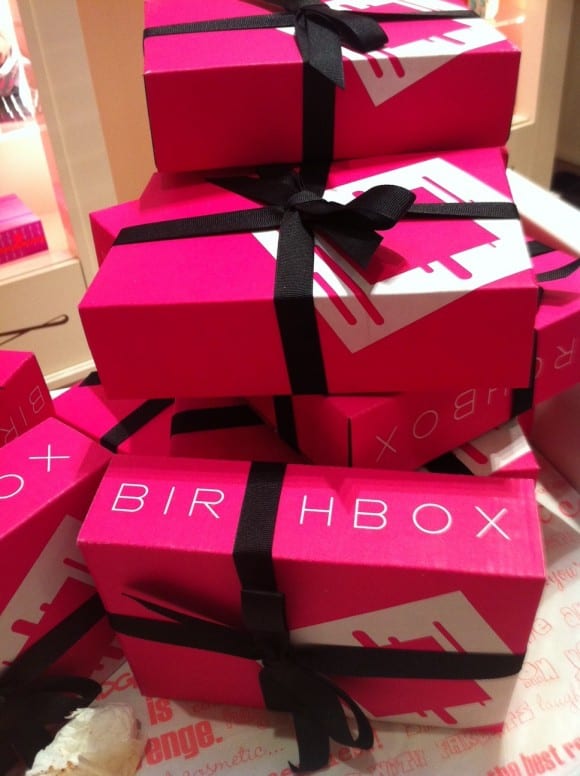 Here's Sarah from Benefit who did an awesome job on my makeup… That's why I bought so many products.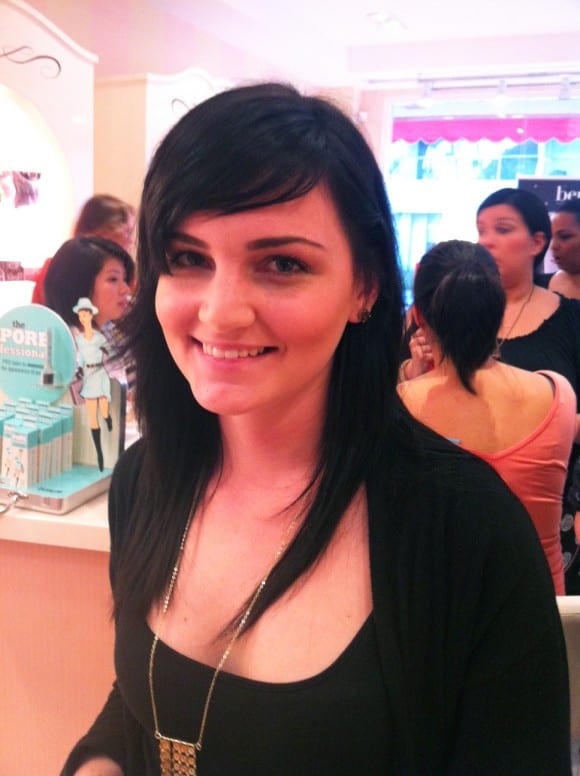 And here's my new friend Eric from Birchbox…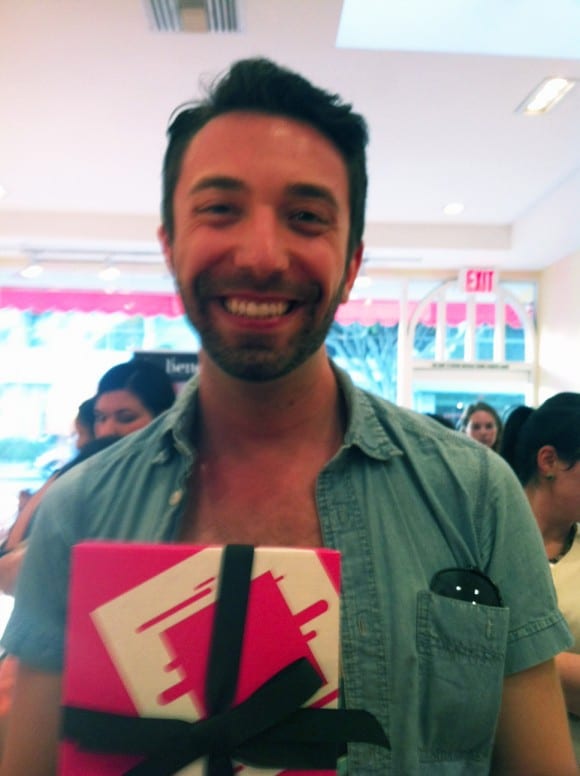 If you like discovering new makeup and beauty products, Birchbox is super fun and so worth the $10 a month!