Here's a fun spin on summer cupcakes. Turn your regular cupcakes into July 4th ice cream cone cupcakes. They're more festive and portable this way, and great for little hands.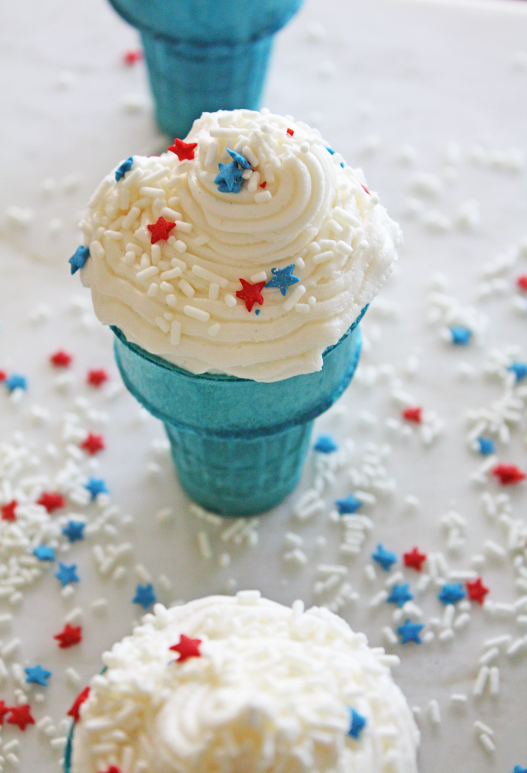 With July 4th right around the corner, using blue ice cream cones instead of cupcake wrappers adds the perfect twist for traditional cupcake.
The cone is filled top to bottom with moist vanilla cake, and topped with homemade buttercream and some stars and stripes!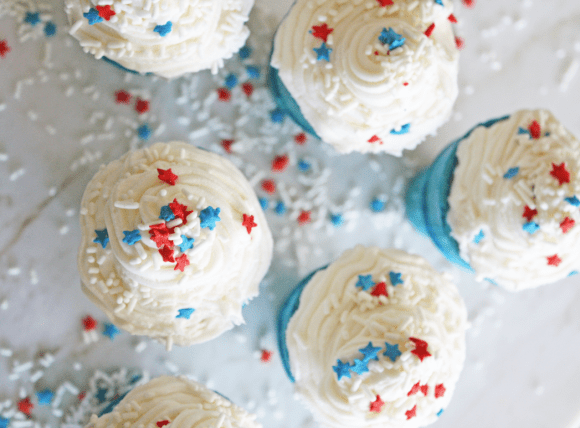 Ingredients (I've added affiliate links but they won't cost you anything, promise):
Vanilla cake mix
3⁄4 cup salted butter, softened
2 1/2­3 cups powdered sugar
1­2 teaspoons vanilla extract
1­2 tablespoons milk
Preheat oven to 350 degrees. Line a cupcake pan with the blue ice cream cones. Prepare the vanilla cake mix according to package instructions. Scoop batter 2⁄3 full into the ice cream cones.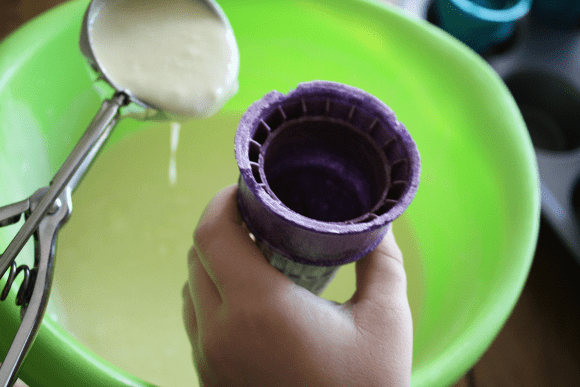 Carefully place pan in oven for 15­-18 minutes. Cool completely.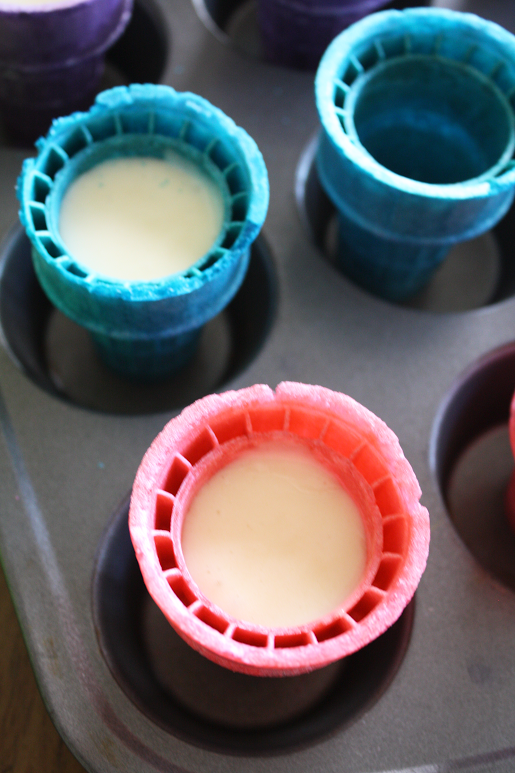 Combine butter, powdered sugar and vanilla. (If you prefer a thicker frosting that holds its shape when icing, add more sugar until your desired consistency is reached.)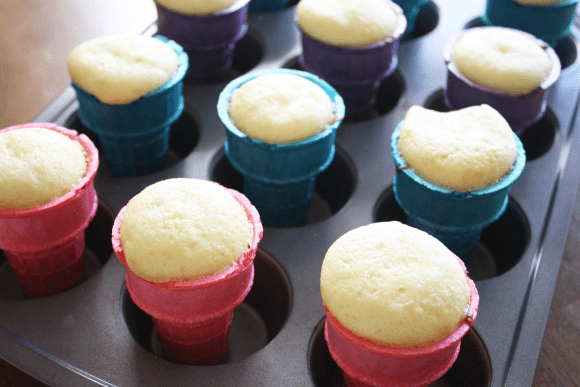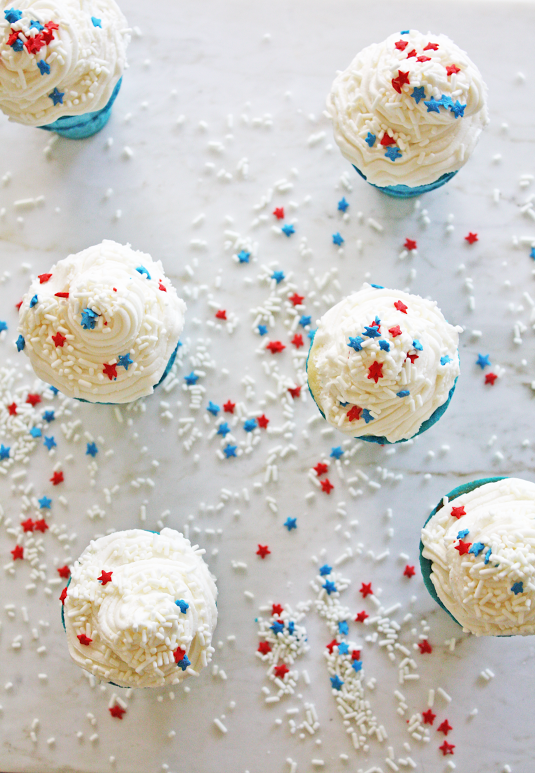 Using an 1M icing tip and piping bag, frost each of the cupcakes. Top with patriotic sprinkles! Serve and enjoy!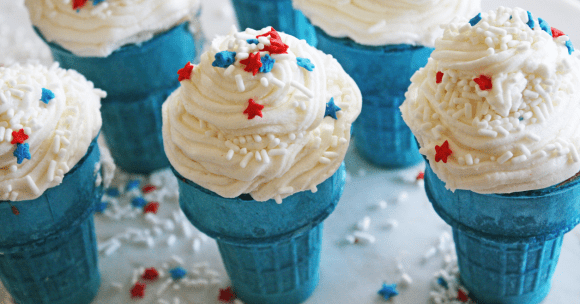 What's great about these ice cream cone cupcake is there is no need for plates or forks! Happy 4th!
For more inspiration, check out these awesome July 4th parties from our site and our free July 4th party printables!