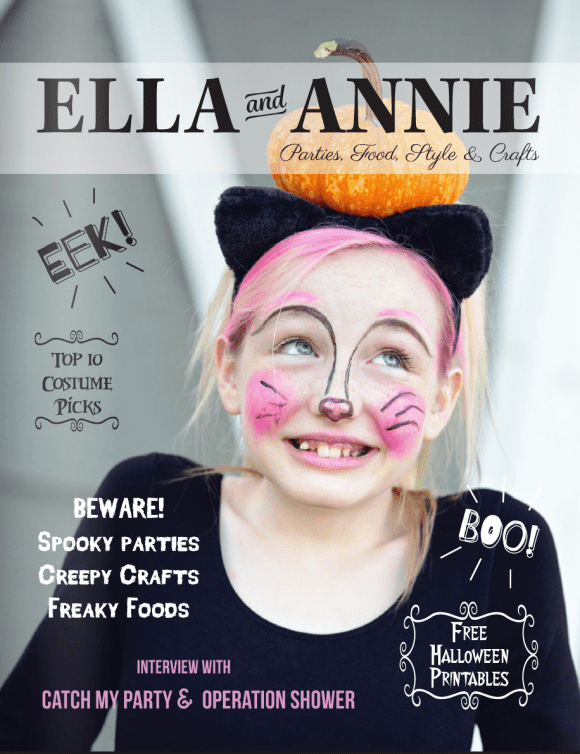 The free fall digital edition of Ella and Annie Magazine is out, and it's filled with so much creativity and style. Featured in the magazine are homemade Halloween costumes, beautiful Halloween parties, fun kid-friendly recipes and crafts, free Halloween printables, and much more. If you're a mom looking to be inspired, this is your magazine!
Also, Shauna Krantz, the-editor-in chief, was kind enough to include an interview with me. I can't tell you how honored I am. Thanks, Shauna!
Also, if you want to purchase a print copy of the magazine, you can do that too. You might be tempted, it's that pretty.
And if you want to learn a little more about me and how I started Catch My Party, check out this month's issue, or click on the pages below!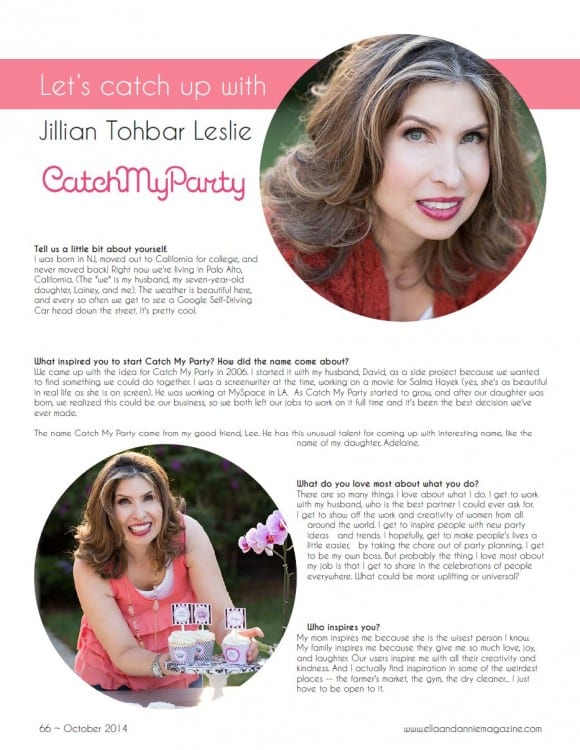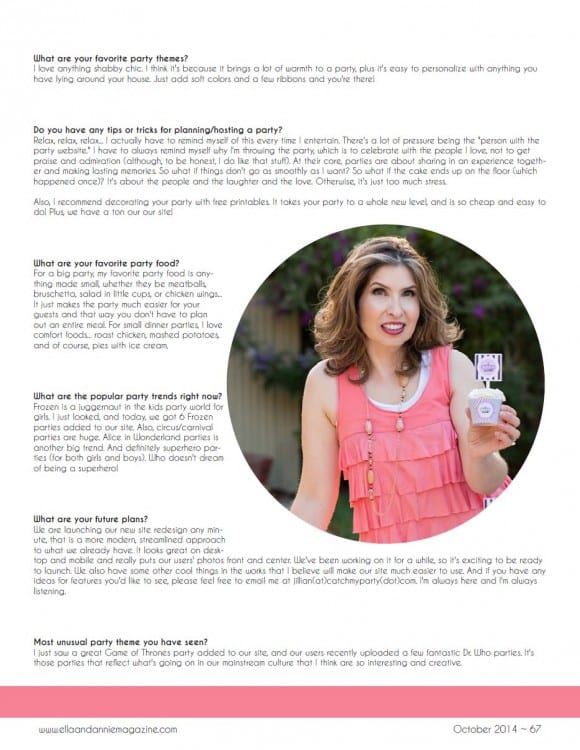 After browsing through the magazine, I must say, I'm blown away by all the incredibly creative women out there. You go, girls, making this world a more beautiful and inspired place!